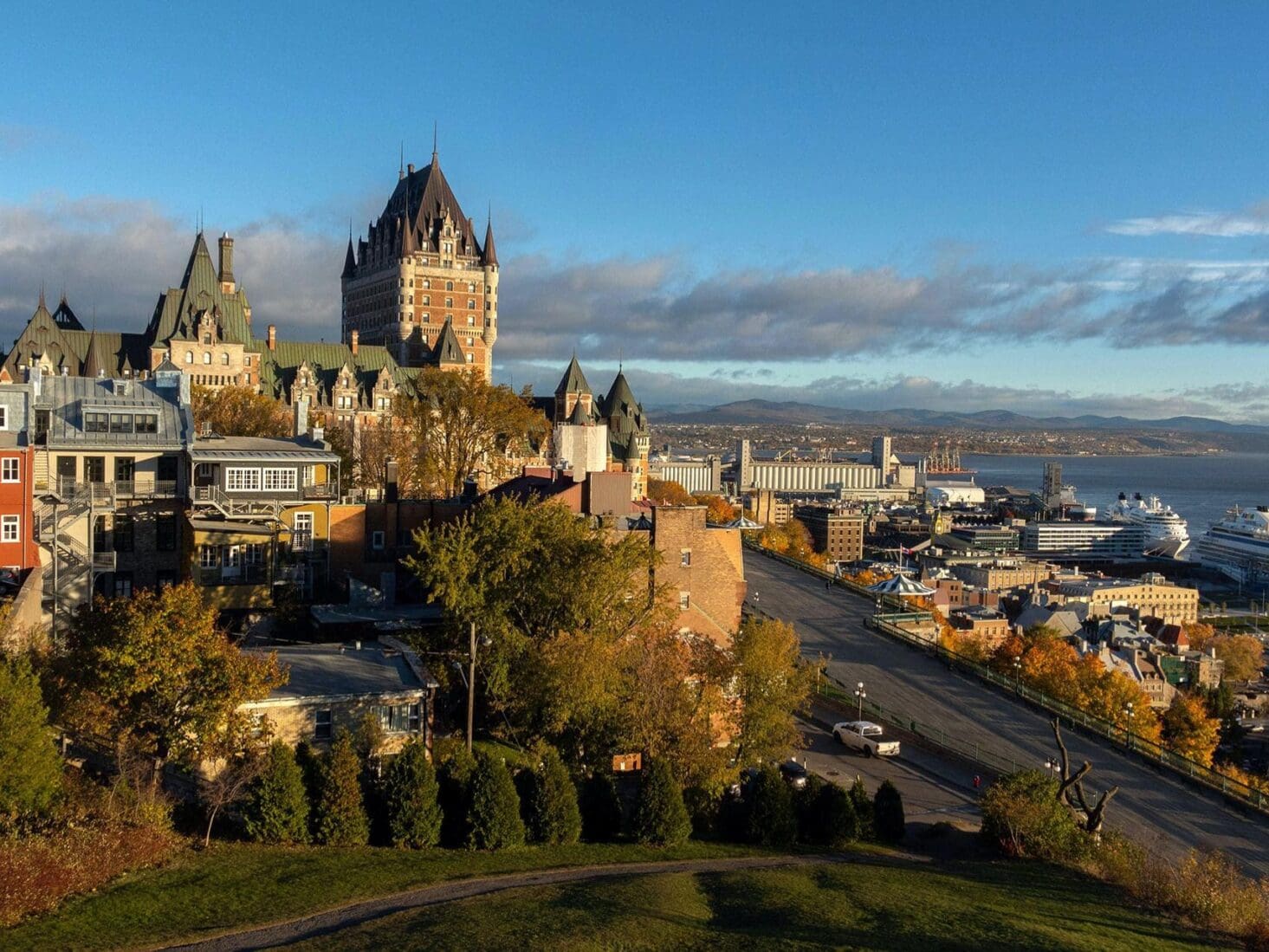 Quebec: A piece of France in Canada
Quebec is full of history, culture and stunning natural landscapes. Apply for your eTA Canada travel permit and explore the best the city has to offer
Located 250 kilometres east of Montreal and about 850 kilometres north of New York City, Quebec City offers a unique blend of French and Canadian heritage. It is almost entirely French in feel, spirit and language. Ninety-five per cent of the population is French but many of its 648,000 inhabitants also speak English, especially in the hotels, restaurants and shops that are a popular draw for tourists.
This unique city is a fusion of history and modernity, with breathtaking landscapes. On top of the lovely urban sights, you can also find Canada's famous natural beauty here, from pristine mountains and glaciers to beautiful lakes and forests. For many, the views in Quebec are unrivalled throughout Canada.
The best sights in Quebec City

No trip to Quebec is complete without a visit to Old Quebec, a UNESCO World Heritage Site, which is bordered by fortified walls that date back to the 17th century and add to its authentic atmosphere. Be sure to explore the small side streets where you'll find many quaint local shops. Take a guided tour of the architectural highlights around Place Royale, an unassuming cobbled square where Quebec City was officially founded, and admire the beautifully restored buildings dating from the 17th to 19th centuries. Learn all about this cradle of French civilisation in North America at the Place-Royale Interpretation Centre before heading to the historic Notre-Dame-des-Victoires Church, the oldest stone church in North America dating back to 1688. The immense La Fresque des Québécois, a mural that tells 400 years of the city's history, is also not to be missed.
Another spectacular mural, close to the city's luxury shopping streets, is La fresque du Petit-Champlain, which depicts the former Cap-Blanc district, while at the nearby Place de Paris, art and history come together with the Batterie Royale garrison, built in 1691, and the Jean-Pierre Raynaud sculpture, Dialogue avec l'histoire (Dialogue with history), standing shoulder-to-shoulder.
If time permits, a trip to the monumental parliament building is well worth it on the way to the Observatoire de la Capitale to take in the breathtaking panoramic view of the city. Note Battlefields Park, better known as the "Plains of Abraham", where many clashes between the French and British Empires took place in their struggle for supremacy.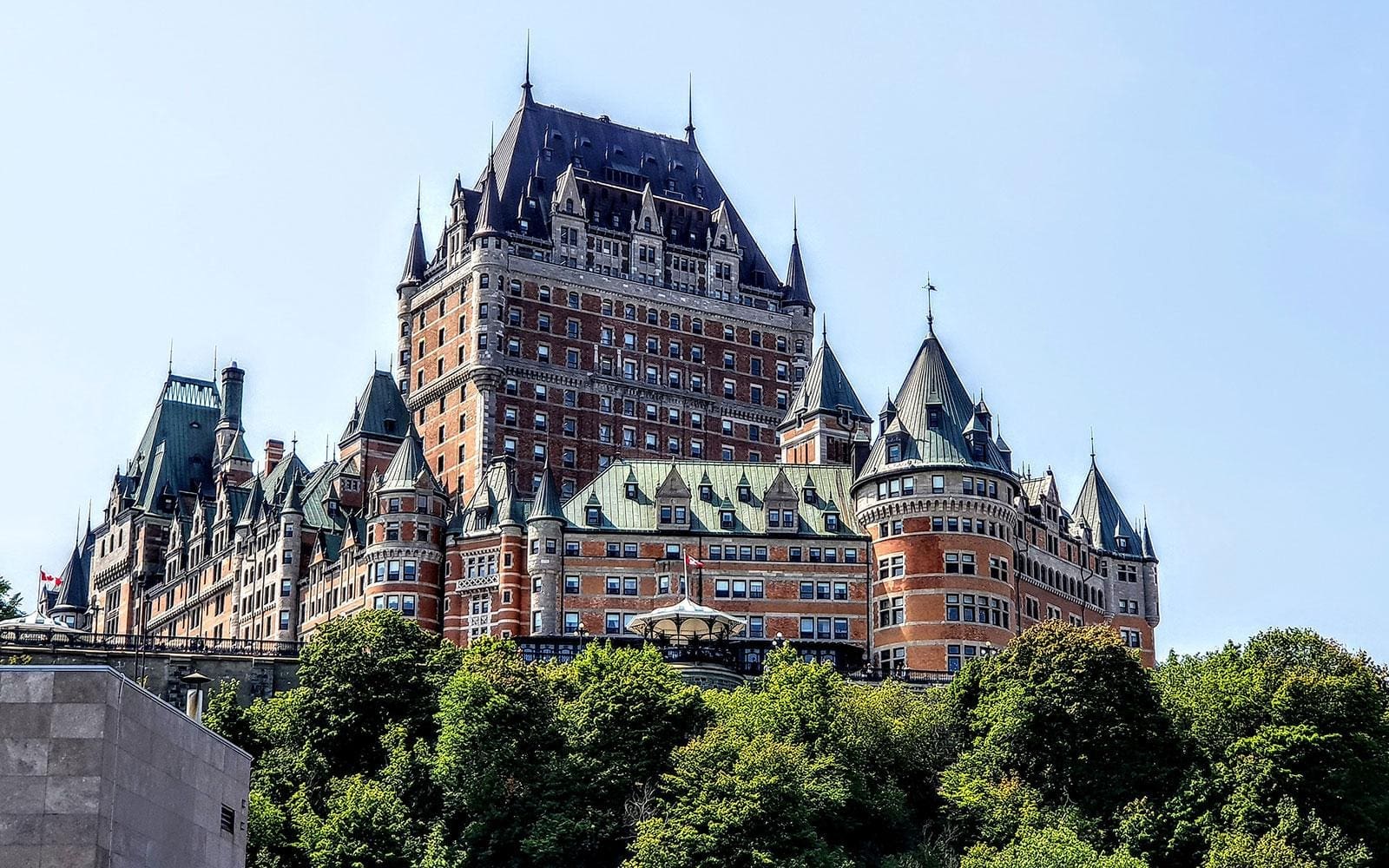 The bohemian, colourful and welcoming Saint-Jean-Baptiste district is one of the city's most engaging neighbourhoods. Stroll down Rue Saint-Jean and discover some of its delightful surprises, including the oldest grocery shop in North America. Other attractions include the historic Saint-Jean-Baptiste Church, built in the distinctive Second Empire style, and St. Matthew's Church and cemetery. This area is also bursting with boutiques, restaurants, cafés and food shops and is a lively place to hang out. Its most famous landmark, the Citadel, overlooks the city from a 107 metre cliff.
Fantastic nature around Quebec

The nature around Quebec is equally breathtaking. The Montmorency Falls, only a few minutes from Old Quebec, stand at 83 metres tall – 30 metres higher than the famous Niagara Falls in Toronto. Climb the long staircase to the top of the falls or take a cable car and follow the footpath along the top of the cliff to the suspension bridge for beautiful views of the area.
Just 30 minutes from central Quebec is the Jacques-Cartier National Park, a 670 kilometre square mountainous plateau scarred by deep valleys where rivers cross. Perfect for outdoor enthusiasts, there are numerous hiking trails and water sports activities, while, in winter, skiing is also an option. Pay special attention to the animals; the lush surroundings are home to protected Canadian wildlife, including beavers, deer and moose.
Don't forget the eTA Canada

Sound like your ideal holiday? Then don't forget to apply for the eTA Canada: a travel permit which grants permission to travel to Canada. Travellers can easily apply for the eTA using an online application form and there is no need to go to the embassy to apply for a visa.
Applying for an eTA is easier, faster and cheaper than applying for a Canadian visa. Once the eTA is approved by the U.S. immigration service, it is sent by email and is valid for five years. During that time, an unlimited number of trips may be made to Canada. Each stay can last up to six months, meaning you have plenty of time to explore the best Quebec City has to offer.