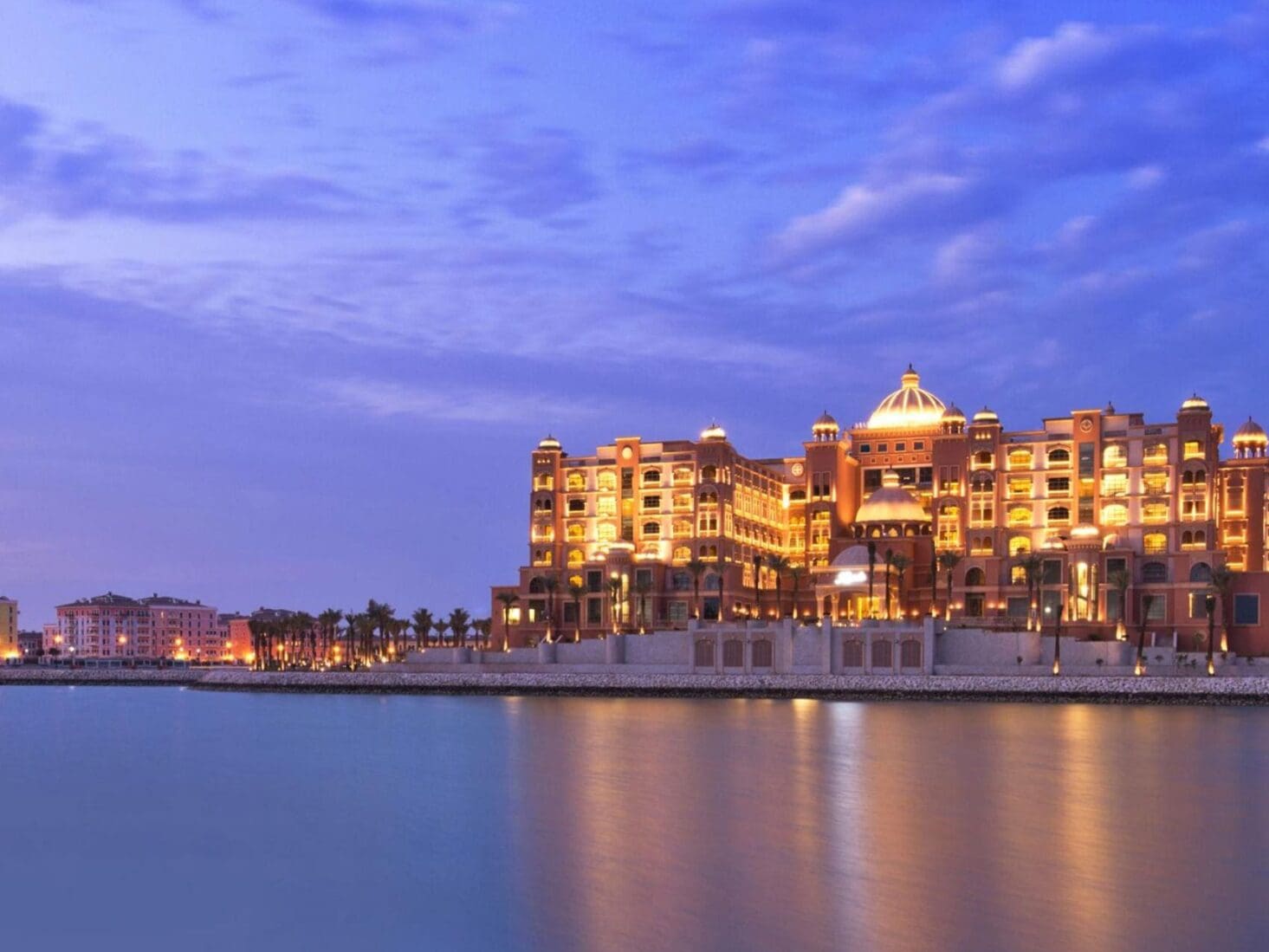 Holiday in Qatar: Travel Guide
The new Dubai; a young Abu Dhabi; an Arabian Hong Kong. Qatar is a country overshadowed by comparisons and, prior to visiting, I too assumed the aforementioned misconceptions. However, it really is like nowhere else on
Unlike its neighbouring counterparts, Qatar is rich in culture; it is said that the country pours approximately £700 million each year into art, a subject that it takes very seriously. It built the Museum of Islamic Art, a spectacular five-storey cubic building, now as famous as the artefacts that it houses. The Museum of Qatar is also set to open this year; a crisp disc-like structure designed by the esteemed Jean Nouvel. Richard Serra's iconic 'East-West/West-East' sculpture is also a star attraction, shipped from Germany to the Qatari desert by Sheikha Al-Mayassa, who was voted the most important person in the art world in 2013.
Five-star hotels also compete for artistic presence; wild, 18metre-high bronze horses stand outside Marsa Malaz Kempinski, while guests are welcomed at the St. Regis Doha by a towering, sculptural Oryx, the region's national animal. The architecture itself is utterly grandiose; a mesmerising skyline of Tokyo-tall, futuristic skyscrapers, majestic turrets and theatrical, sparkling domes. It is, however, far less built up than you might expect, offering large stretches of sand, palm trees and pavement.
Governed by its proud heritage, Qatar's historic identity can be recognised everywhere; in the wooden dhow boats that drift down the river, in the architecture and in the strict dress code which is still adhered to.
Heritage walks hand-in-hand with affluence; Chanel, Louis Vuitton, Ferrari and Bentley are commonplace; Michelin starred-chefs run the restaurants, and it has its own VIP airport terminal for the rich and the royal. Hotels and rooftops come alive at night with house music against a decadent backdrop of the brightly illuminated Arabian skyline.
This is a country that has risen from the sand to become one of the Middle East's most prized jewels; ever-changing and charging into the future, without losing site of its past.
Stay…
Marsa Malaz Kempinski
Forget the word hotel as you know it, Marsa Malaz Kempinski is referred to as a palace on a private island, which opened its stately doors in 2015. It boasts 281 sprawling rooms, alongside two Presidential and two Royal suites, larger than most London flats. Grandeur and comfort spin throughout every room, in the luxurious hand-carved furniture, Arabian ornaments, plush bedding and private balconies.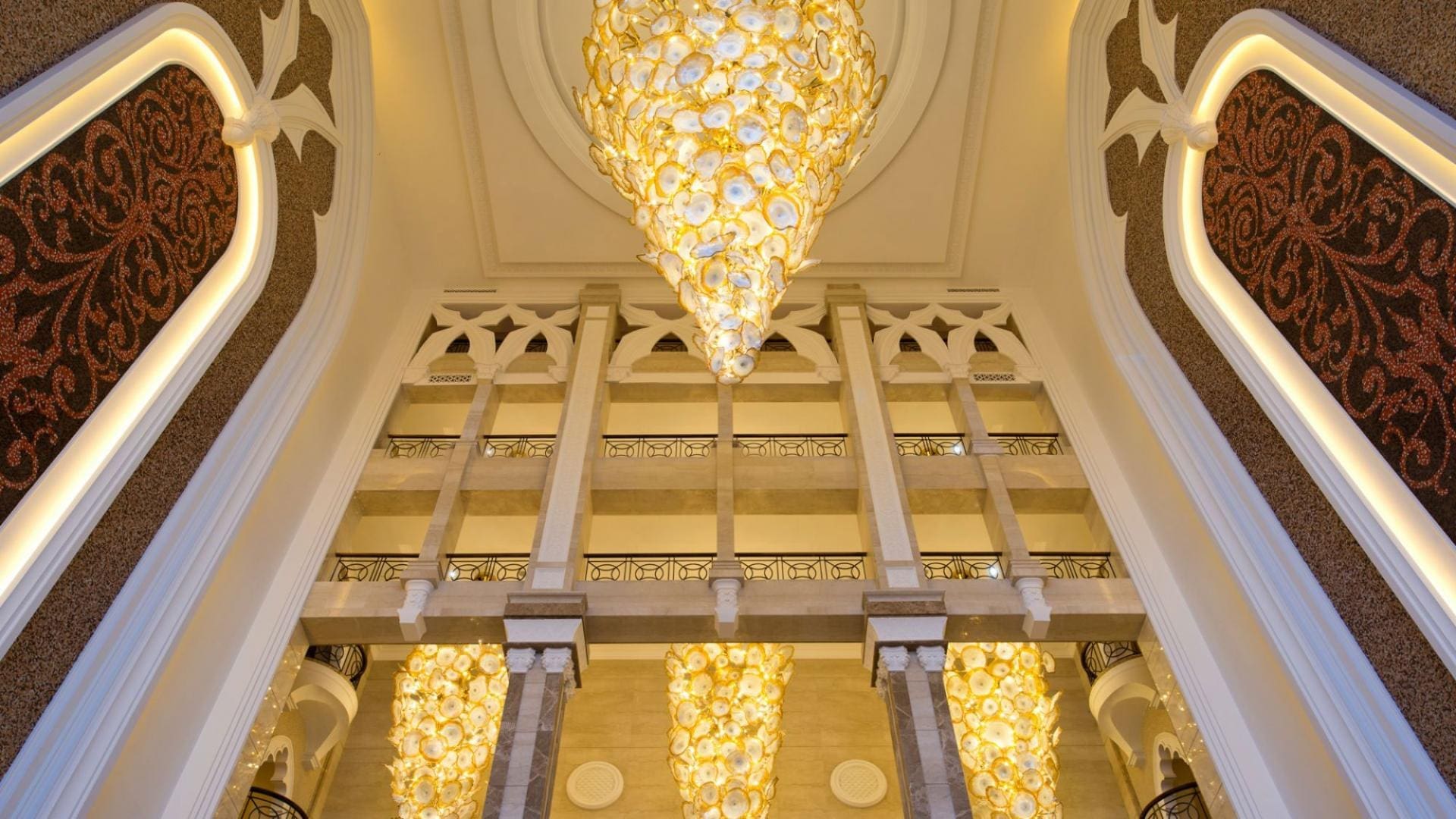 The main attraction however, is Kempinski's astounding collection of art: look out for the Tree of Life featuring brass tree branches and multi-coloured, glass hummingbirds; a gigantic pearl-packed pomegranate and the astonishing Murano-glass chandeliers, created using 44,000 pieces of oyster shell. Art also punctuates the hotel's six restaurants, including work by Andy Warhol, De Chirico and Helmut Lang.
And if all that luxury gets a little exhausting, it also features the first Spa by Clarins in the Middle East, which completely outshines the rest of the world with its selection of lavish treatment rooms and separate male and female herbal baths, indoor plunge pools and Hammam steam rooms; it is really a work of art in itself.
The St. Regis Doha
The St. Regis Doha is nothing short of outstanding, palatial opulence; blending Arabian influences with state-of-the-art design and technology, the superlative hotel boasts high ceilings, marble-clad floors, cascading crystal chandeliers and expansive patios. Outside, you can enjoy the hotel's Olympic-sized swimming pool and private beach, looking out into the tranquil, deep blue yonder of the Gulf seas.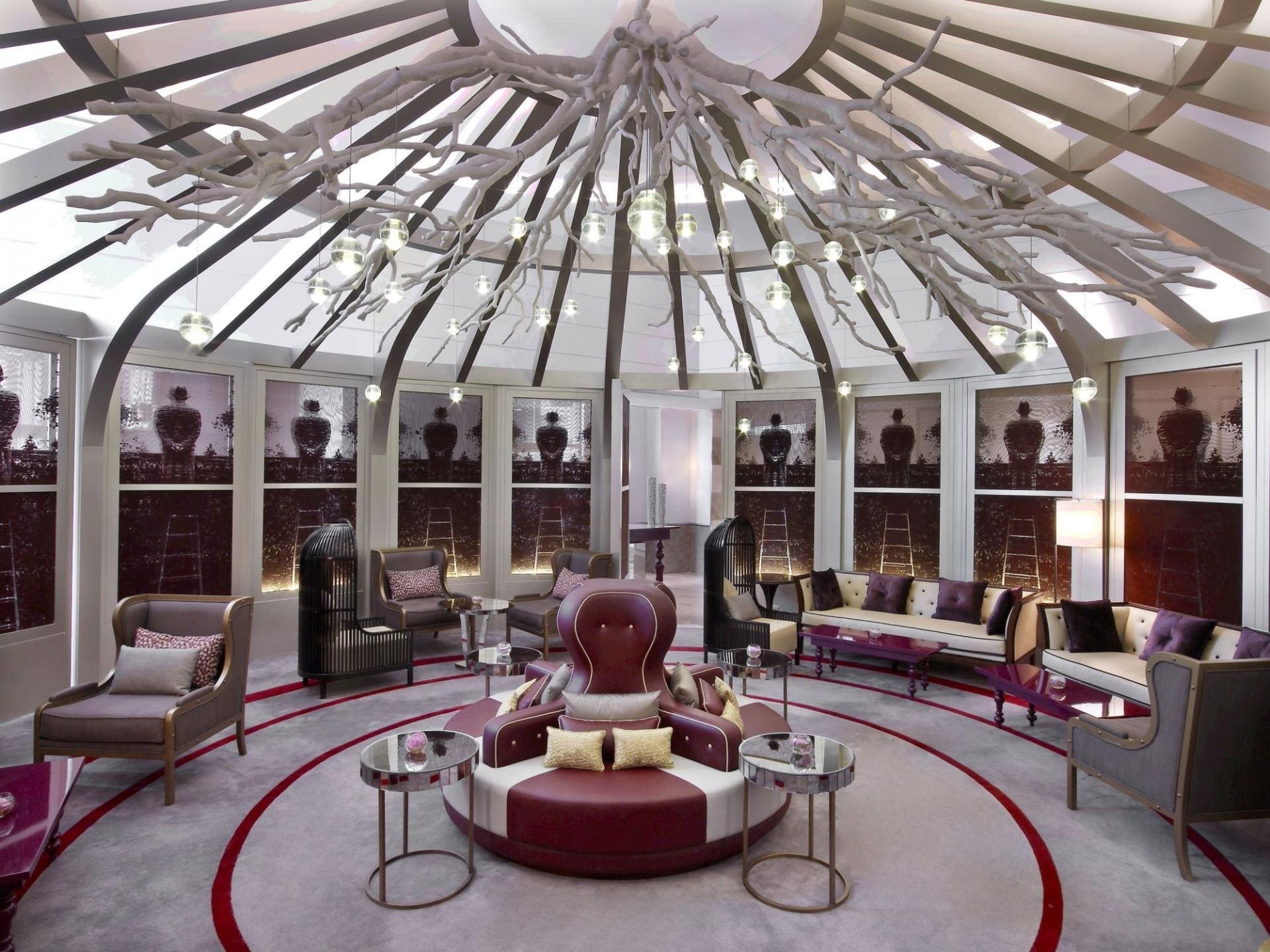 Be sure to also take advantage of the legendary St. Regis butler service; rose-scented pillow? 3am nightcap? No ask is too great for the hotel's attentive and ebullient staff.
At night time, the St Regis comes alive with entertainment; hit one of the hotel's eleven restaurants and lounges, including Hakkasan, the jazz club and the house music-heavy rooftop bar.
Shangri-La Doha
For those who like their hotels split-new, head to the Shangri-La Doha. The paint has barely dried on this five-star, 50-storey tower which opened in December 2015. Perhaps not one for the acrophobic, each room features floor-to-ceiling windows which offer panoramic views of the city. The hotel is an enchanting blend of Asian and Qatari mystique, punctuated by oriental screens, glittering chandeliers, golden paintwork and cherry blossoms. Staff are utterly courteous and go above and beyond in their efforts to make you feel welcome.
There are seven bars and restaurants which offer a global feast ranging from Cantonese and Argentinian to local seafood and Middle Eastern spices. It also boasts Qatar's first non-smoking bar with nightly live entertainment. However the hotel's pièce de résistance is definitely the curving outdoor pool, lit up at night by the twinkling lights of the city.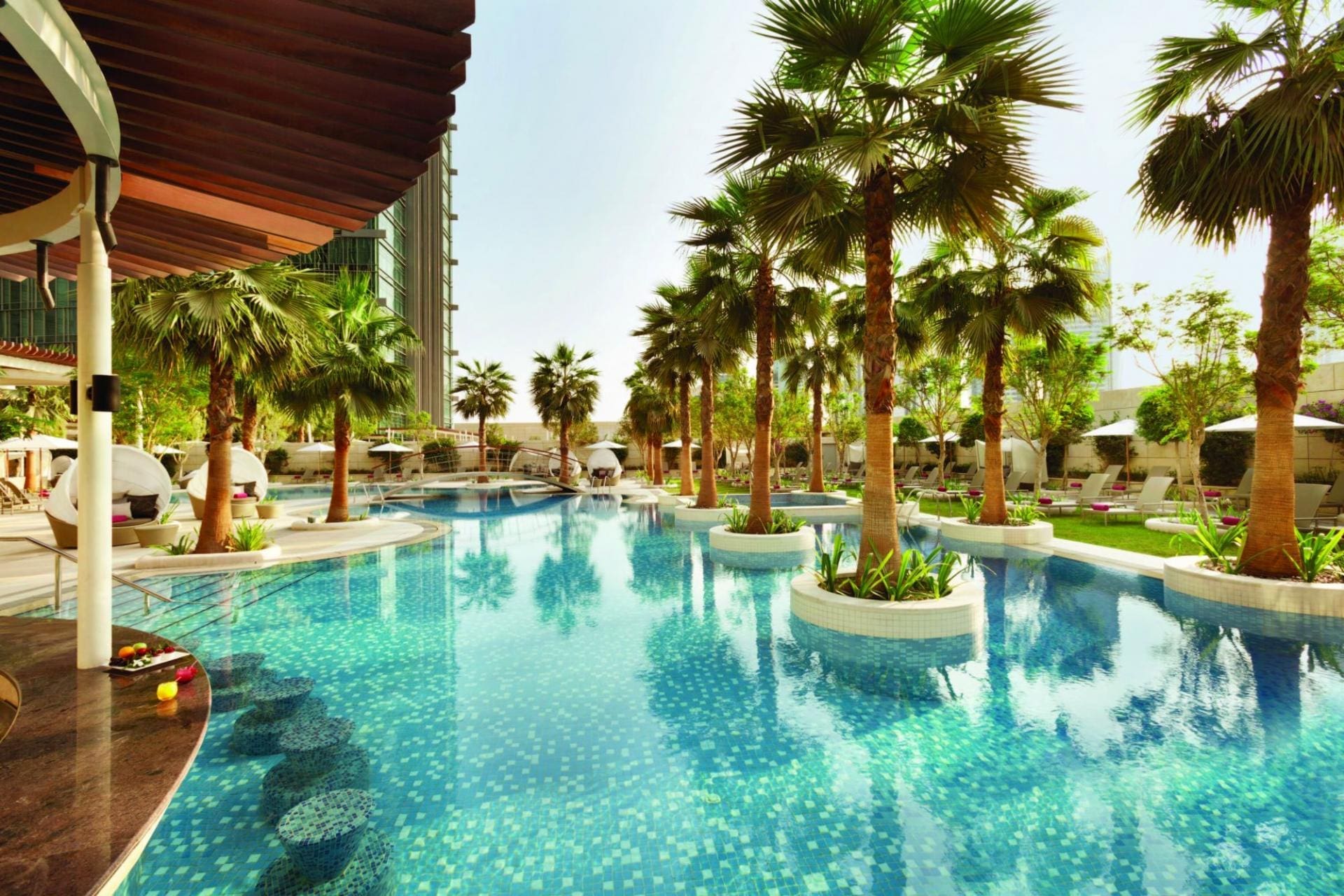 Food & Drink…
Visit the world's largest Nobu for cocktails and be seduced by the glittering view of the Gulf skyline, or indulge at the newly opened Elements restaurant at the Four Seasons. Inspired by the four classical elements – earth, air, fire and water – the restaurant offers an eclectic mix of Arabic, Asian, Indian and seafood flavours.
Brunch is also big in Qatar, and traditionally takes place each Friday, as opposed to Sunday. Hotels and restaurants compete for the largest, most theatrical feasts from around the world, washed down with zesty cocktails. Like nearly everything else you will experience in the Gulf, it's brunch – but not as you know it.
Activities…
Dune Bashing
Buckle up, hold on and prepare to scream as you fly through the desert's rolling dunes in a 4X4 at over 100 miles per hour. The exhilarating dune bashing experience will also take you to see some of land of sand's most beautiful golden stretches; just maybe have a light breakfast beforehand.
Museum of Islamic Art
If you visit one place during your trip to Qatar, make sure it is the aforementioned Museum of Islamic Art. This architectural gem was designed by I. M. Pei and represents art from three continents over 1,400 years. Collections include ceramics, glass, intricate textiles and the most sparkling jewellery you may ever see. To top it all off, Alain Ducasse has opened a restaurant on the top floor, designed by Philippe Starck. It will make any museum you visit from then on feel like a shed.
Souq Waqif
Immerse yourself in local Qatari culture at the Souq, considered one of the finest in the whole of the Gulf region. Weave through a labyrinth of bustling alleyways and stock up on fabrics, carpets and spices; marvel at the Gold Souq, which, as the name suggests, deals strictly in lustrous treasures or treat yourself to a parrot, toucan or falcon, also known as Qatar's finest status symbol.
Emerging from the Souq, towering mirrored skyscrapers on one side, the glittering lights of Doha's majestic skyline on the other, and the old world standing behind you, it truly encapsulates the essence of Qatar. An extravagant, decadent country carving out its future one spiralling turret at a time; welcoming the West with open arms, flashing lights and strict cultural values; a place where money appears to hold no object, but heritage is the richest currency of all.