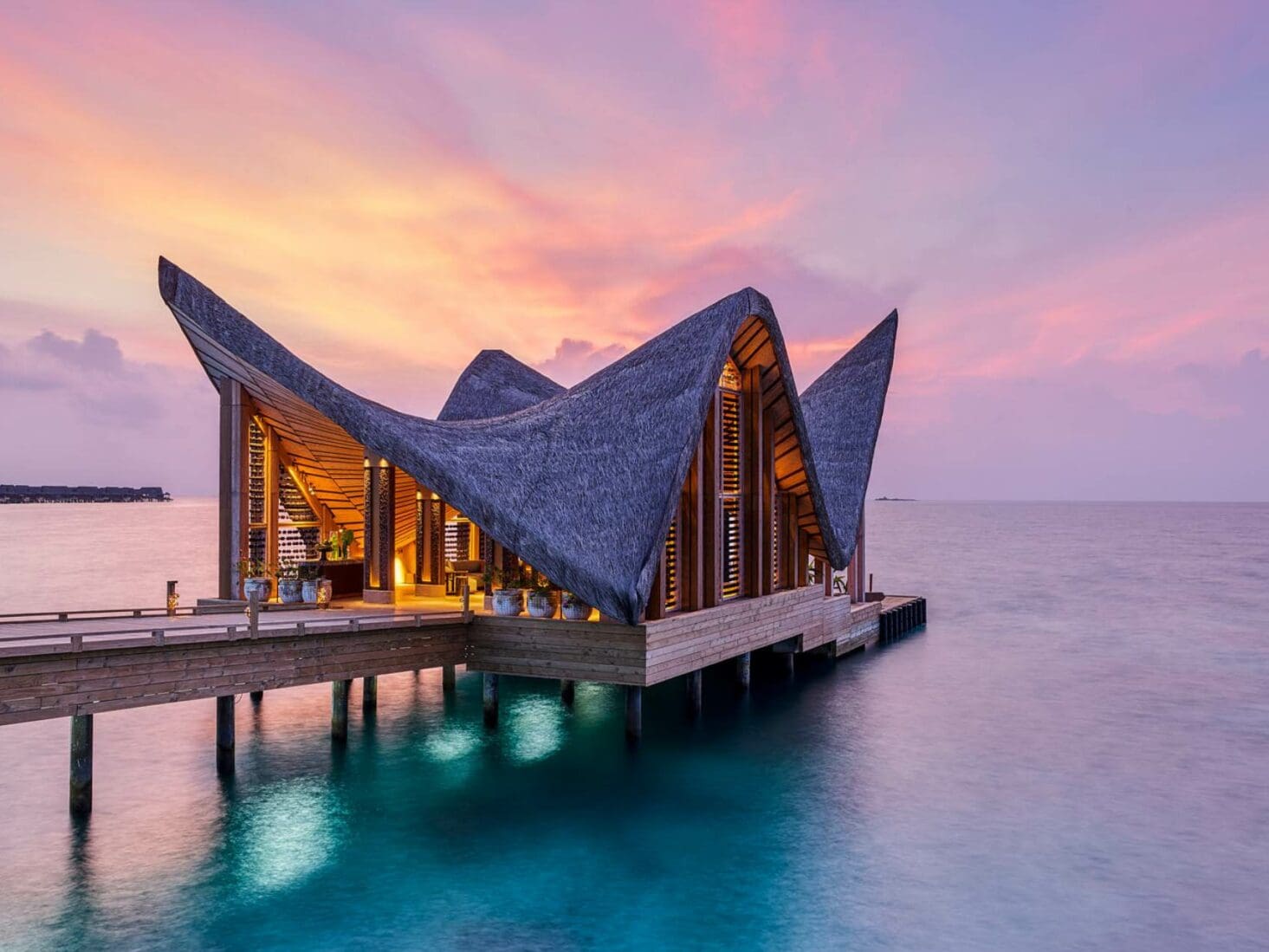 JOALI Maldives: The luxury resort putting sustainability first
From an expert in-house team of marine biologists to an underwater coral sculpture garden, JOALI Maldives is redefining luxury by acknowledging that residents of its reef are just as crucial as paying guests
On my second day at JOALI, there's a murmur of anticipation among staff. "We're on ray watch," one explains excitedly. A squadron of mantas was spotted close by, and staff will notify curious guests should they appear again. I keep one hopeful eye on the glassy water for the rest of the day, and the next morning, spend 10 minutes staring at what I'm sure is a rock… or is it a ray? I'm elated to discover it's neither rock nor ray when the outline of a green turtle becomes clear as it paddles slowly towards me, then banks beneath my overwater villa.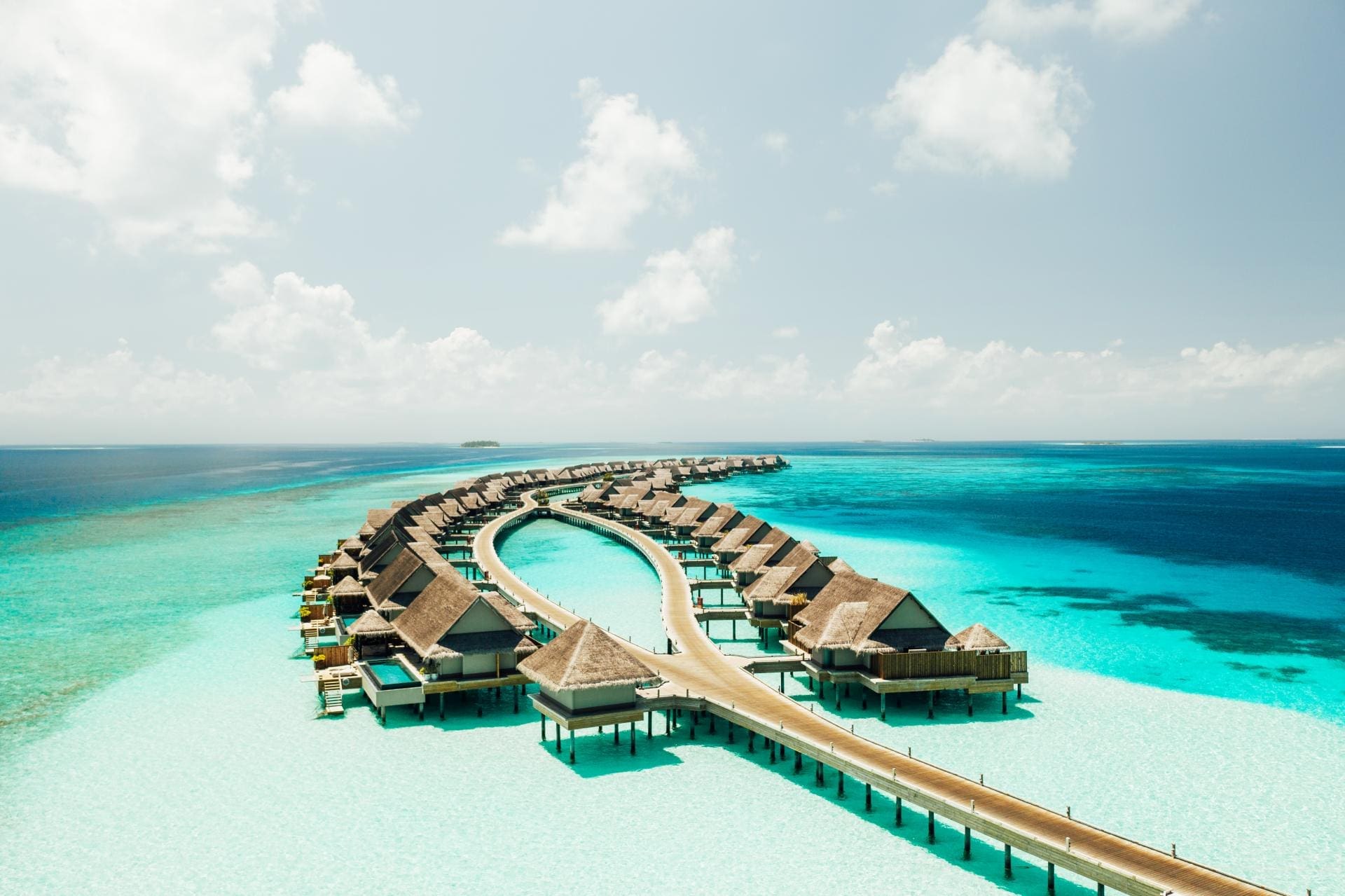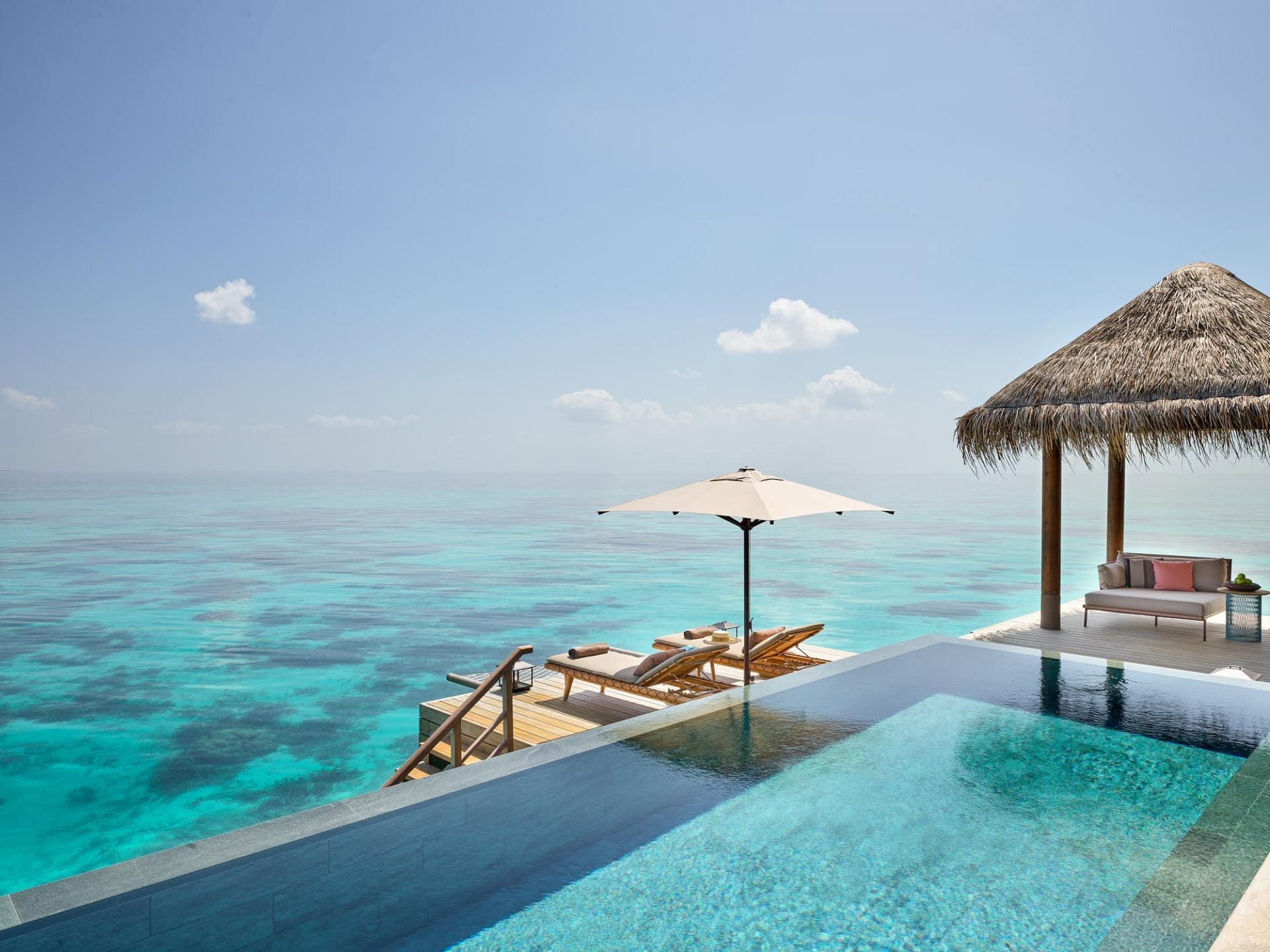 One of 19 new hotels in the Maldives to open in 2018, JOALI was launched by entrepreneur and owner Esin Güral Argat. Every time the travel industry thinks the Maldives has reached peak one-upmanship, the archipelago's first ice rink or largest underwater restaurant is announced, but JOALI serenely sidestepped the competition without a floating cinema or five-figure bottle of champagne in sight. Rather than imposing its own ideas on you, this is a resort that gives you the space to work out exactly what you want from your time here instead.
When you arrive at JOALI by seaplane, your personal 'jadugar' (Urdu for 'magician', JOALI for butler) whisks you away to your villa and hands you a mobile phone with which you can contact them day and night. In the overwater villas, Istanbul-based design studio Autoban has made the most of natural materials (glossy marble tables, bamboo headboards, rose gold hardware) both inside and out. An open-plan design and soaring ceilings allow light and air to between the interior and the split-level decking outside, which blends into the surrounding sea with an infinity pool and a hammock suspended over the water. There's no sense that anything here is too precious to be put to immediate use, which means making yourself at home is a breeze.
While I preferred to idle in my villa – I savoured the privacy, the solitude and the proximity to air-con – there are also divine sweeps of beach and a communal pool popular with families. I wondered how I'd top snorkelling directly from my bedroom, but an early morning scuba dive blew it out of the water (excuse the expression). Playful spinner dolphins joined us on our voyage to Hulhudhoo corner, where perfect visibility and a gentle current allowed us to experience unicorn fish, needlefish, Moorish idols and eagle rays in a dive led by Abdul Alim, a free-diving 23 year old ex-soldier who spoke five languages. It was magical, and somewhat moving, too. There's beauty in abundance here, but that beauty is under threat.
Addressing this issue is JOALI's in-house team of marine biologists, Samantha Reynolds and Martyna Socha, who lead a roster of underwater adventures and educational activities for guests and have been cultivating a coral nursery since the hotel was built. "Coral reefs play a key role in the lifestyles of Maldivians and serve as a major resource for the economy," says Socha. "They are sources of food and income; serve as nurseries for commercial fish species; attract divers from around the world and generate revenue from tourism. Plus, they act as natural barriers that protect coastal communities from high impact waves and beach erosion." JOALI's Reef Restoration project prioritises biodiversity by laying strong foundations on which species can flourish. "Coral reefs are one of the most complex ecosystems on earth. They cover less than one per cent of the ocean floor, but are home to approximately 25 per cent of all ocean species," Socha explains. The team not only assists with the reef's natural recovery from events such as 2016's mass coral bleaching, but also works with Blue Marine Foundation and Maldives Underwater Initiative to protect seagrass, a vital component of the ecosystem.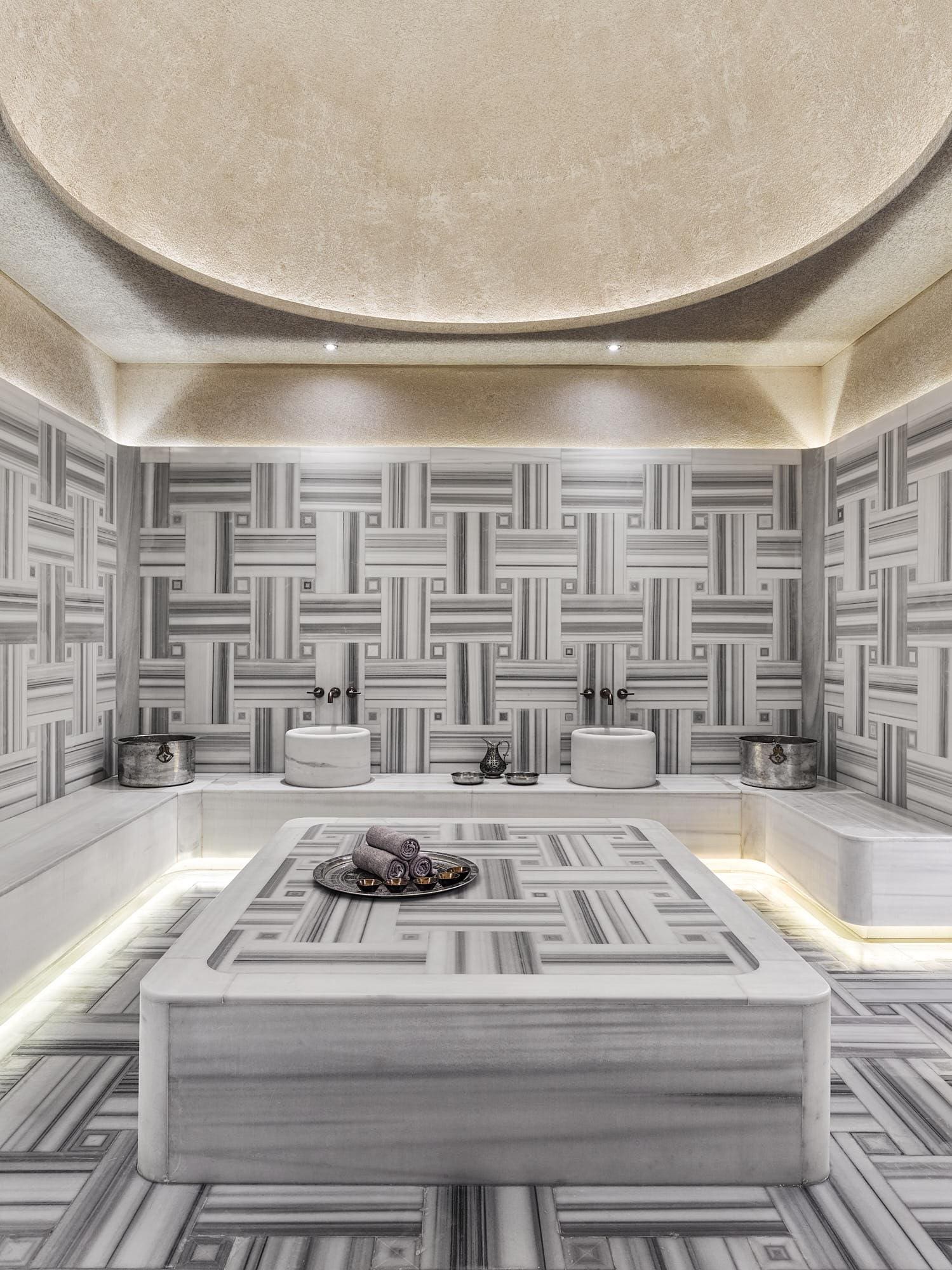 What JOALI understands is that it's not enough for a hotel to take an interest in sustainability for the sake of its own success: it must also invest in the future of Maldivians, marine life, the islands and the planet. Not only does the hotel carbon offset your journey before you even arrive through local tree-planting initiatives, but it's working towards EarthCheck certification by reducing the resort's impact on the environment. From harvesting rainwater and growing vegetables on-site to creating a water-bottling plant and using a rocket composter for food waste, the processes aren't always glamorous – but they are essential, particularly when microplastics are at a record high in the Maldives and rising sea levels threaten the very existence of the islands.
The team's devotion to the ocean is also reflected in the immersive art dotted around the island, from Misha Kahn's Underwater Coral Sculpture Garden, which Socha says encourages "species such as algae, sponges and hydroids, which then attract fish looking for shelter or food" to vernacular architect Porky Hefer's two manta ray-shaped treehouses, made using upcycled steel and coconut palm leaves. "We planted palm and banana trees around the structures – I imagined the mantas as being under the sea and the trees being the seaweed," Hefer explains. If diving isn't your scene, the hideouts offer a truly special way to connect with the nature here, with unforgettable views of the shore studded with traditional dhoni fishing boats and framed by a canopy of foliage.
With its world-class design and five-star service, JOALI exemplifies the idea that sustainable tourism doesn't have to be about sacrifice. It gives conscious travellers the opportunity to put their money where it matters, which is essential for not only the survival of the industry, but that of the entire country and the marine life on which it relies, and sets a precedent for other resorts to follow suit. If that's not a good enough reason to plan a holiday here, we don't know what is. 


Inspiring Travel Company offers seven nights at JOALI from £5,449 per person based on two adults sharing a Water Pool Villa, including daily breakfast, return economy class flights from London Heathrow and seaplane transfers (saving up to £3,230 per person). Offer valid for travel completed by 12 April 2021. Book by 31 January 2021, inspiringtravelcompany.co.uk