An agent abroad: travel the world like007
The latest James Bond film was shot all over the globe– here are the most exciting destinations taking up screentime in No Time to Die
April is set to be packed with high-octane events and adrenaline-rush adventures with the release of No Time to Die on the 2nd. As always, the Bond effect will burrow deep into the public's psyche, and we predict a spike in sales for the Omega Seamaster watch and the navy N.Peal sweater that Daniel Craig wears throughout.
It's not all about his clothes though: it's where he wears them, too. The dramatic landscapes of the Faroe Islands were a key shooting location: celeb-spot at Hotel Føroyar or check into the islands' only boutique, Hotel Havgrím on Tórshavn, where the crew were seen filming.
We can't wait to see the scenes set in Matera, too, with its enchanting 'sassi' (stone) and labyrinthine caves – which you can actually stay in, at the subterranean Sextantio Le Grotte della Civita. Take a drive (in an Aston, obvs) to Gravina's aqueduct, which Craig throws himself off in the trailer holding nothing but a rope and, fittingly, wearing Italian tailoring (Massimo Alba, to be precise).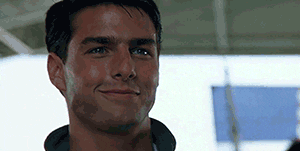 Further afield, Ian Fleming's friends at the family-owned Jamaica Inn have launched outdoor screenings of the film, cocktail classes and tours of the island (which has been used in several Bond films) to celebrate their relationship with the author. While you're there, tack on a few extra nights at the iconic beachside GoldenEye, where 2020's Bond is thought to be retiring, no doubt with martini in hand.
hotelforoyar.fo; hotelhavgrim.fo; sextantio.it; jamaicainn.com; goldeneye.com