Lofty Standards: How to Fly Like a VIP
"One guest once arrived at the suite with 20 live chickens from his favourite organic meat supplier"
It's the bane of modern society: you've waited months in advance, planned the perfect itinerary, booked the hotel, and then you get to the airport to await a queue that would make a Zen monk's blood boil. Chartering a private jet is an option, skipping lengthy queues in the process as you board your Gulfstream G650. But alas, private jets may be comfortable but some estimates say they produce ten times the amount of carbon per passenger and that means a barrage of bad press.
A favourite of celebrities, public figures and royal families, Heathrow VIP is available to book for those travelling on first or business class flight tickets, with all airlines flying to or from Heathrow. We sat down with Heathrow VIP to find out why they believe their service sets a precedent for all other airports in the world.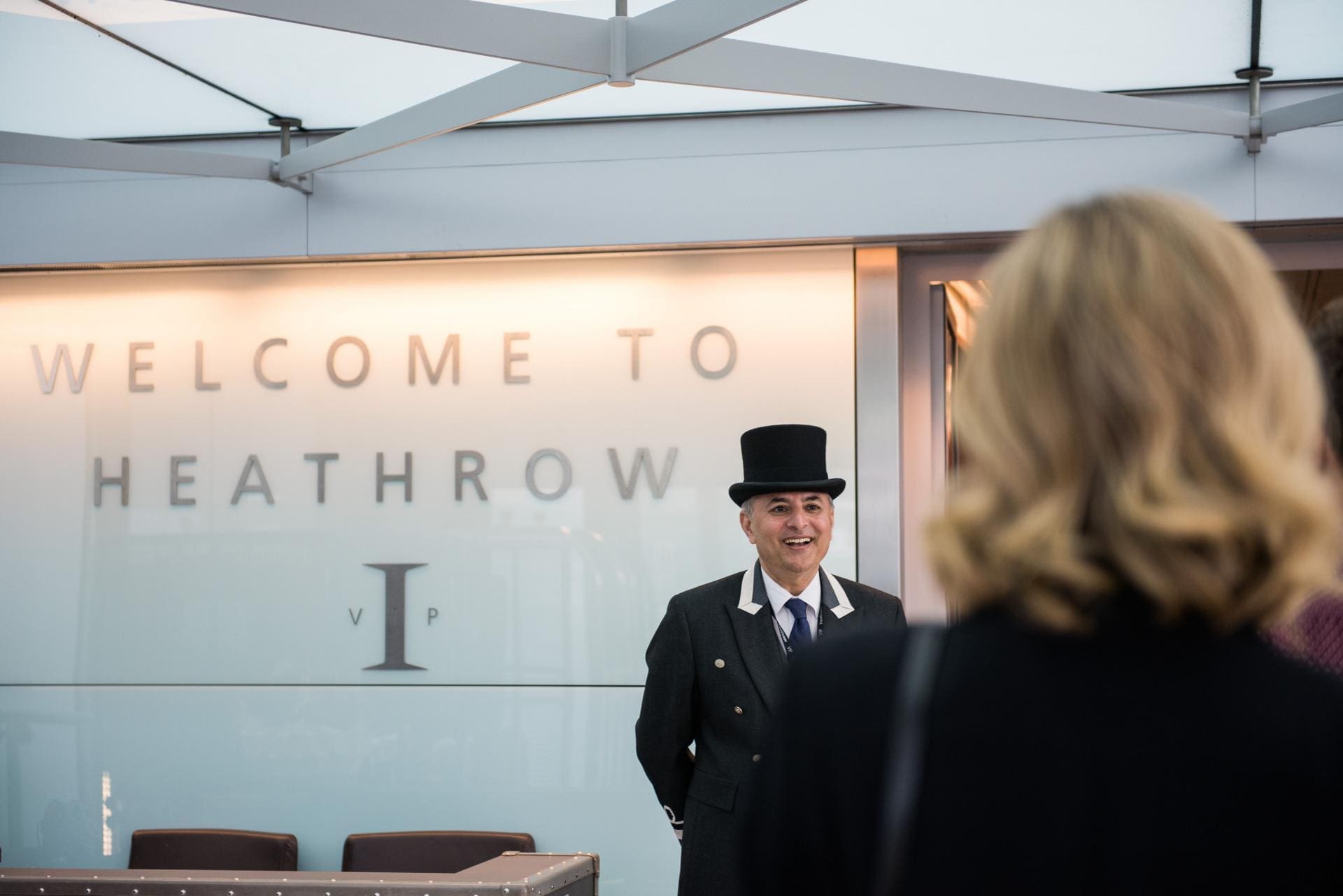 What are the unique luxurious amenities of Heathrow VIP?
The Heathrow VIP service is available to Business and First Class passengers on all journeys, including connecting flights. The experience begins with a luxury chauffeur service that collects clients from their home or hotel and whisks them straight to the Heathrow VIP private entrance. There, a concierge will be waiting to take their luggage through a designated screening room and escort them to their private lounge.
We do everything we can to ensure that our customers experience a completely seamless experience throughout their entire journey. We believe in discretion, privacy, security and luxury and all four are guaranteed with Heathrow VIP.
What can guests expect in their private lounge at Heathrow VIP?
Our private suite is discretely located behind a private entrance at Heathrow, far from the eyes of the general public or the paparazzi. Once inside, guests can expect:
Their own butler, on hand throughout their visit
Michelin-star dining, in partnership with Jason Atherton
In-lounge VAT refund (a real plus for any non-EU based guests, and a service unique to Heathrow VIP)
Personal shopping service – we navigate the corridors of Heathrow to get you discretely to your favourite shops remembering that Heathrow officially has the best airport shopping in the world
Curated artwork by Tanya Baxter Contemporary. We rotate the exhibitions each month as well as hosting one-off collections, such as the Banksy collection over the summer – the largest number of his works displayed in one place, globally
Private security and immigration lane where you won't see anyone else
An experienced team that take care of all the mundane check-in and baggage requirements for you whilst you relax in the comfort of your lounge
What's different about your chauffeur service?
Our chauffeur services include a one-to-one private transfer in a BMW 7-series to our private location at Heathrow. It is the only service at the airport authorised to collect and drop off clients at the side of their aircraft, meaning our customers' journey is just 70 steps from front door to seat.
Have you ever had any memorable requests to fulfil?
Guests regularly request a stop off at their favourite drive-through restaurants on the way to the suite. One regular guest was so taken with our menu that he requested we send the vegan burger on a flight to Los Angeles.
Our team has also been known to take pampered pooches on a stroll around Terminal 5. One guest once arrived at the suite with 20 live chickens from his favourite organic meat supplier. Despite the challenges these situations can sometimes pose, the whole team work together throughout the day to provide a seamless and personalised service for every one of our customers.
It's a difficult task to create a menu with global appeal. How did you curate the food and drink options?
Our menu has been created in partnership with Michelin-starred chef Jason Atherton, thoughtfully crafted with travellers in mind. Think nourishing, healthy food that reflects the tastes of our truly international client base, whilst retaining Jason's and our British heritage. Due to airport regulations, our team of chefs work in a kitchen that doesn't have the luxury of gas or blowtorches yet their skill ensures that everything served to our customers is of the highest standard.
The Heathrow VIP Black service starts at £3300 (£2700 plus VAT) for to three guests one way and supplements may apply. For further information, check out heathrowvip.com or call 0208 757 222