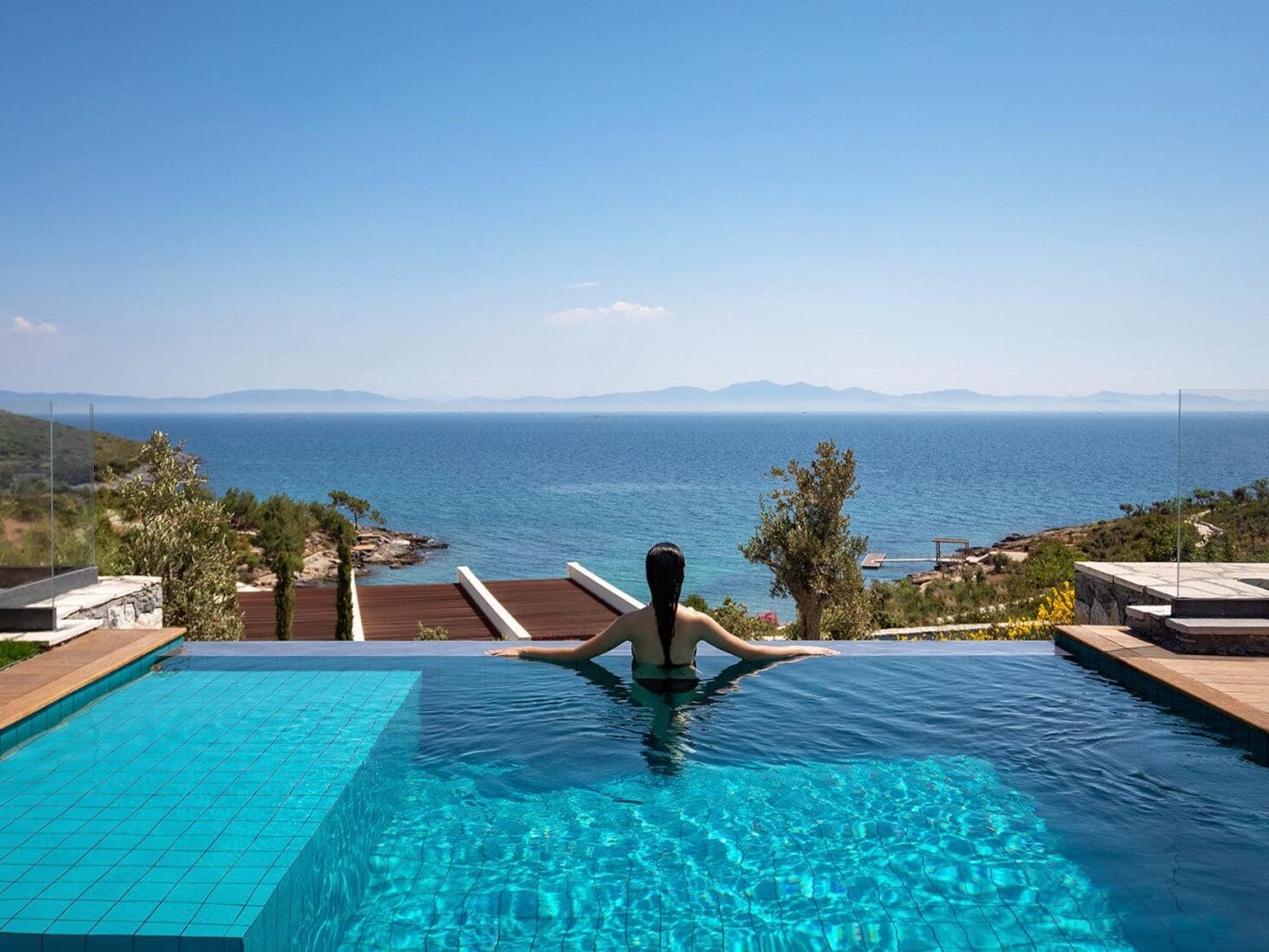 Destination Inspiration: What Kind of Traveller Are You?
Illustrating the ultimate bespoke level of service, leading luxury tour operator Carrier has launched 'Discover You', a curated edit offering luxury travel experiences
For Pioneers
Whether traversing Uganda amid extraordinary wildlife or wandering through the monastery-strewn mountains of Bhutan, pioneering travellers dispel predictable holiday destinations in favour of hidden treasures, world firsts and unique encounters.
The luxurious Muraka at Conrad Maldives Rangali Island offers world-class living above and below the waves. The luxury villa boasts an undersea master bedroom, flanked by otherworldly views of the live coral and sea life. Its location away from the main resort also ensures complete privacy, while guests can select from four personalised itineraries for a tailor-made escape.
For a winter experience like no other, head to the Ice Hotel in Jukkasjärvi, northern Sweden. Cool in every sense of the word, vistors slumber in a sleeping bag atop a bed made entirely from ice. Each year, the igloo-like hotel melts and is created afresh, meaning no two ice-hotels are ever the same. Travellers also have the opportunity to design a bespoke Ice Suite in collaboration with an ice-hotel designer.
Click here for further pioneer-perfect holidays.
For the Frequent Weekender
Whether seeking a romantic jaunt, a culture-charged escape or a shopping extravaganza, make your weekends memorable with a vibrant, bite-sized break.
Those who revel in city heritage should head to Dubrovnik (pictured above). Renowned for its medieval ramparts and history, this waterfront city on the Dalmatian Coast is a feast for the eyes and mind. Following its extensive six-month renovation, the stylish seaside retreat Hotel Bellevue Dubrovnik is perfect for exploring the Old Town. Visit during the annual Summer Festival when the piazzas are filled with a manifestation of open-air cultural performances.
New York is also considered the perfect modern mini-break, where the Peninsula New York (pictured below) is the quintessential address to stay, boasting many original Beaux Arts features. Book a holiday with Carrier and receive exclusive early access and tour the prestigious Metropolitan Museum of Art with an engaging expert for an intimate view of art spanning over 5,000 years.
Click here more city break inspiration.
For the Adventurer
Calling all adrenaline junkies. If jungle escapes, majestic mountaintop retreats and whitewater rafting set your heart racing, then seek out a unique adventure holiday. Explore India's classic Golden Triangle on a luxuriously private journey enhanced with stays in the world's most prestigious hotels. Gain insight into Indian history in Delhi, take in the magnificent majesty of the Taj Mahal in Agra and spot tigers in the wild in Ranthambore.
Sleep in spellbinding solitude beneath the stars at Camp Cloud at Clayoquot Wilderness Resort in Canada. Ascend by Jet Ranger helicopter to 4,500 ft above sea level to the peaks of Ursus and spend the day paddle boarding, kayaking, and swimming in the clouds at your very own private mountain lake.
Click here for more adventure-packed holidays.
The Self-Improver
Recharge on a relaxing, self-improving holiday. Carrier's wellness-inspired getaways around the world are designed to restore your inner calm and send you home feeling stronger, brighter and better than ever before.
The serene Six Senses Kaplankaya, Turkey (pictured above) complements luxurious accommodation with state-of-the-art spa and fitness facilities. The celebrated Six Senses spa, with its salt grottos and steamy hammams, uses a mixture of high-tech science and high-touch therapy through a range of personalised programmes, which focus on obtaining optimum well-being, sleep, mindfulness and nutrition.
Those with a penchant for exotic flavours, on the other hand, can explore the connection between Moroccan culture and food with an interactive hands-on cookery class led by the resident chefs at Kasbah Tamadot. Be guided through how to cook authentic cuisine such as soups and tagines using a traditional Moroccan stove; pick up cooking techniques and recipes for you to recreate back home.
Click here for more self-improvement holidays.
To discover more travel personalities and receive further information, please call 0161 826 1914 or visit carrier.co.uk/discover-you