9 of the Best Places To Go On Holiday This Autumn
The travel experts at A&K have helpfully rounded up their favourite autumn travel destinations for us and, if you just can't choose, they can do it for you
"Life starts all over again when it gets crisp in the fall," declared F. Scott Fitzgerald. We are indeed hardwired to consider autumn, as we know it here in London, synonymous with a fresh start, making it the perfect time for a new perspective. And this extends to travel too – be brave in your choices and be rewarded by a trip you'll never forget.
Who knows whether we'll have another heatwave or a total washout this summer? Both are equally likely so we recommend booking an autumnal trip to look forward to; in many places this means skipping the summer crowds and enjoying the changing colours of the season, plus cooler temperatures and longer nights. Although if you must have sunshine, and beaches, and warm blue seas, there's always Mauritius!
The travel experts at A&K have helpfully rounded up their favourite autumn travel destinations for us and, if you just can't choose, ask them to do it for you.
New England, America
For: Marvelling at Autumnal Colours
Stowe, Vermont
The Mayflower Grace Country Retreat
New England's seasonal kaleidoscope of reds, oranges and purples is simply spectacular; and A&K's New England Falls Colours itinerary showcases its 'fall' foliage in all its glory. One starts in Boston before heading to Vermont (although we can't promise you'll spot a deer eating fruit in the orchard, Friends fans!) and Woodstock, known as the prettiest small town in America. Hunker down for your last two nights in Washington, Connecticut, at the charming Mayflower Grace country retreat, which sprawls across 25 hectares of gardens and woodland; set out on a hike for to immerse yourself in the seasonal glory of this part of the world.
View the complete New England adventure holiday itinerary
The Orient Express, Venice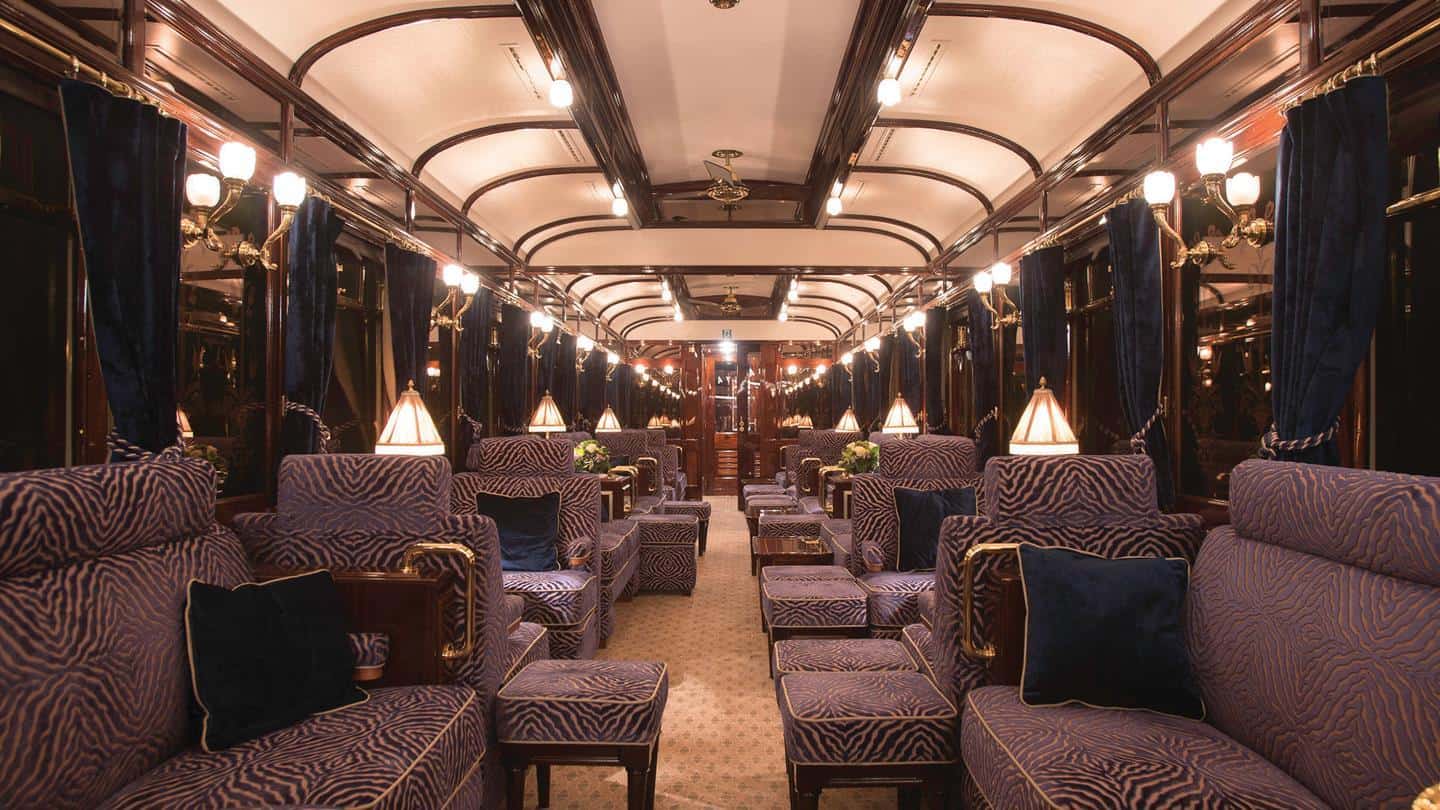 Orient Express; just those two words conjure up 1920s-style glamour, luxury, excitement and adventure, and if this isn't enough to persuade you, a train-based trip is also ideal if you want to cut down on how many flights you take. All aboard the Venice Simplon-Orient-Express (to give it its full name); after marvelling at the floating city, travel through the picturesque Italian Dolomites and Swiss Alps, and over the rolling farmland of France. We recommend booking one of the new Paris, Venice and Istanbul Suites. This is when it's totally worth taking the scenic route home.
View the complete Orient Express adventure holiday itinerary
Lisbon, Portugal
For: Historical Sights, New Cultures, New Experiences.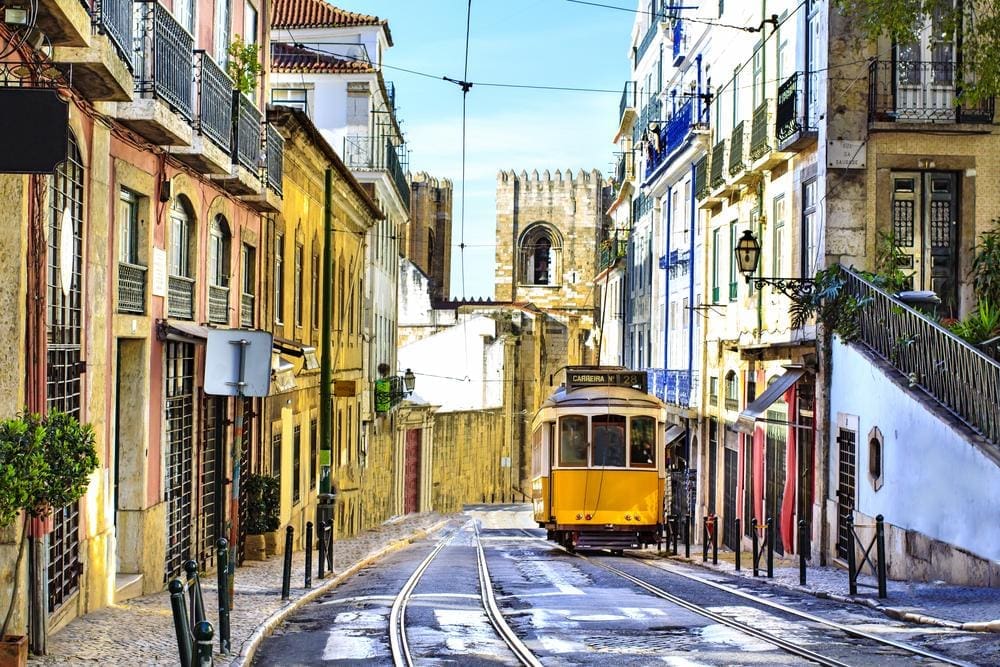 Lisbon
Porto Ribeira, Porto
Portugal is really, really hot in the summer months – we speak from experience – so if sightseeing in sweltering heat isn't for you, autumn and spring are best for visiting the historic cities of Lisbon, Coimbra and Porto. In Lisbon, city of seven cinematic hillsides, cobbled alleyways, ancient ruins and white-domed cathedrals, make time to appreciate the vast art collection at the impressive Calouste Gulbenkian Museum. Next is a stop in historic Coimbra, where you can explore the old cathedral cloister and university library, en route to Portugal's second city. We'd suggest stopping for a glass of wine in the atmospheric Ribeira district, then soaking up the views of the old town and Porto's famous bridge from the Yeatman hotel on the River Douro.
View the complete Portugal cultural holiday itinerary
Croatia
For: The Perfect Family Holiday
Dubrovnik
Croatia has had plenty of moments in the travel spotlight in recent years and this is in no small part thanks to Game of Thrones, which used many of the country's most scenic areas as location sets. Dubrovnik doubled up as King's Landing, and it is from here that your private skippered yacht would set sail, giving your children a double dose of culture and adventure at sea from the word go. Take in the delights of the postcard-perfect islands Korcula, Hvar and Vis, stopping off whenever you want for a dip in the crystal clear Adriatic sea.
View the complete Croatia family holiday itinerary
Sunset Bar at Shangri La Tanjung Aru Resort
Borneo
If instilling in your children an appreciation of the natural world, both its wonders and its fragility, is important to you, Borneo is the place (and don't be put off by the long travel time – that's what the iPad and in-flight entertainment are for). Snorkel together through the coral gardens of the Tunku Abdul Rahman National Park and recharge at Shangri-La's Tanjung Aru resort. Have a friendly competition to see who can be first to spot a great ape, wild orang-utan, a distinctive proboscis monkey or the bats that swoop out of the famous Gomantong Caves. If you dare, explore the Danum Valley while staying at the Borneo Rainforest Lodge on a night walk, an experience which none of you will ever forget.
View the complete Borneo family holiday itinerary
Florence & Tuscany
For: Food, Glorious Food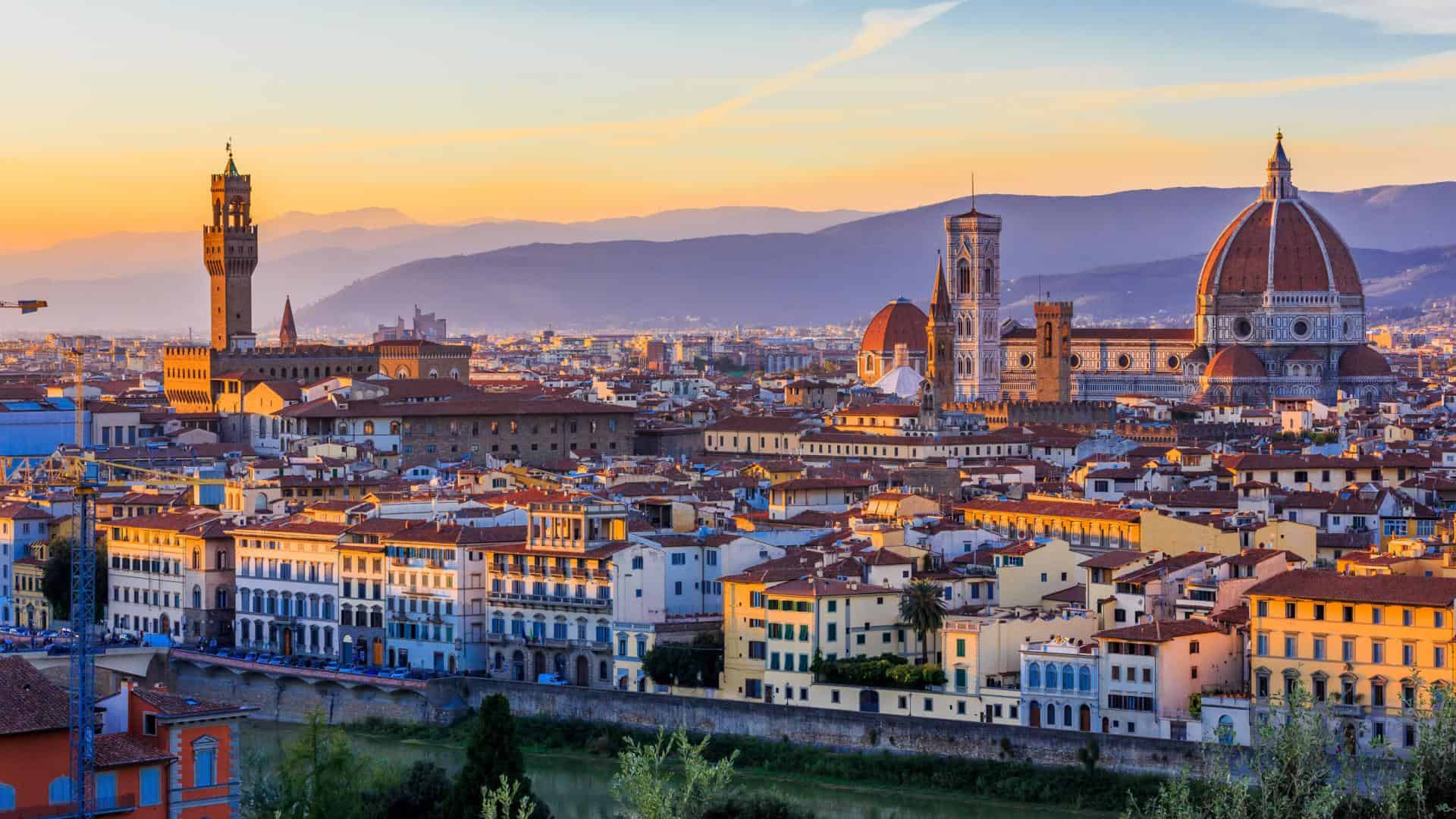 COMO Castello Del Nero
If you start the research for any trip by checking out a city's culinary credentials and haven't yet been to Florence, this is a must for you in 2019. And, really, what's not to love about Italian food? Yes there will be breathtaking landscapes and cultural experiences as part of your trip, but the finest food and drink Tuscany produces will take centre stage. Soak up the sights and smells of local markets, and immerse yourself in cookery lessons to learn some of the secrets of the Tuscan and national cuisine. From your Chianti base, the serene COMO Castello Del Nero, head into the heart of the Chianti Classico production area, stroll through the vineyards of Castello di Brolio and sample the region's best olive oil. Buon appetito!
View the complete Florence and Tuscany foodie holiday itinerary
India
The huge variety found in Indian cuisine, and its diverse heritage, means that the country offers something to appeal to everyone and, if you're already partial to masala dosa, chaats and biryani washed down with cups of chai, you're an ideal member of the Splendours of the Golden Triangle tour. Begin your gastronomic odyssey in Old and New Delhi before flying to one of Luxury London's favourite places, the romantic, magical Udaipur; have a drink at your hotel, Fateh Gahr, at sunset to bask in the view of the city rising above the lake before devouring the region's best dishes. Have your camera charged for Jaipur – its majestic Amber Fort and Hawa Mahal palace are mesmerising – and, of course, the jewel in Rajasthan's crown, the Taj Mahal. This tour allows for not one but two trips to this wonder of the world – fully justified, and guaranteed to end your trip in the very best way.
View the complete India foodie holiday itinerary
The Taj Mahal
Udaipur City Palace
Mauritius and the Seychelles
For: Relaxing, Destressing, Recharging
16 nights. That's how long A&K's tantalising Mauritius and the Seychelles itinerary allows for visiting, yes, both of them, in one trip. Sign us up. First up: Mauritius. Picture an island paradise and you won't be far off. Kick off your shoes and settle into laid-back life at the Constance Le Prince Maurice, your home for the first seven nights. If recharging and relaxing are top of the agenda, breathe deeply and sign up for the resort's Kickstart package; a tailor-made menu of healthy meals, workouts, sunrise yoga and spa treatments. Oh and there are two 18-hole championship golf courses if your other half can't bear to sit still.
Leaving Mauritius may be a wrench but the Constance Ephelia Resort in the Seychelles does an equally good turn in idyllic, restful holidaying. You'll be well rested enough by now to take to the waves with a windsurfing lesson or fishing trip. There's also a PADI dive centre to arrange dives to explore the magnificent reefs that surround Mahé. Refuel in one of Ephelia's five restaurants and bars; at Corossol, the chef will serve up an outstanding meal right in front of you.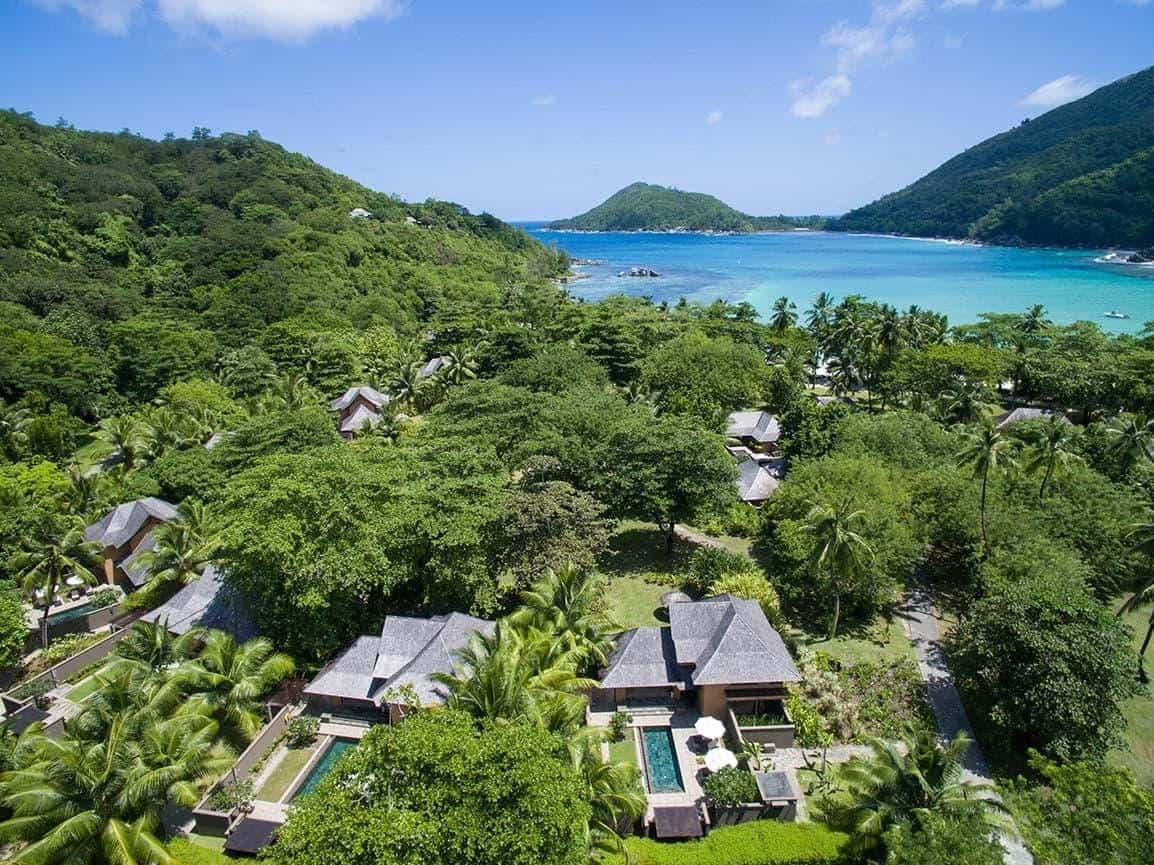 Constance Ephelia Resort, Seychelles
View the complete Mauritius and the Seychelles wellness itinerary