The commonly-accepted axiom that chefs 'hate to cook in their spare time' is quickly dispelled by Wolfgang Puck. "That's absolute baloney," insists the celebrity chef between courses at his London steak restaurant, Cut at 45 Park Lane, which by the way, is exceptional. "Cooking professionally shouldn't diminish a chef's love of food – that's a complete myth."
But then Puck is no ordinary cook. The inimitable Hollywood media darling, he's in London to mark the 35th anniversary of the opening of Chinois on Main in Santa Monica. It's just one of the many legendary venues that this chef-cum-restaurateur has opened during his illustrious career. Tonight he has teamed up with David McIntyre, executive chef at Cut on 45 Park Lane, to present signature dishes from the California eatery's original 1983 menu.
Yet Puck could have so easily sidestepped a career in gastronomy altogether. Born in the Austrian village of Sankt Veit an der Glan, he describes a childhood fraught with angst and adversity. "My father was a businessman who disowned his relationship with my mother following an affair," says Puck. "So I never knew my real father. Moreover, my stepfather was bipolar and was very free with his fists. Unstable and aggressive, he gave me a template for fatherhood to avoid at all costs."
Puck attributes his mother's love of patisserie as one of the building blocks for his eventual foray into gastronomy. "My first real food memory is my mother's hot chocolate. It was quite an ordeal; milking the cow, skimming the milk, tempering the chocolate – it could take hours," he laughs. "But it was worth it."
In his formative years, Puck was offered a job driving freight in Austria, which he admits "was a very tempting career choice at first, as the money was good." But the allure of food held fast, and eventually Puck managed to secure a position at L'Oustau de Baumanière in Les Baux-de-Provence, located between Montpellier and Marseille. He subsequently honed his craft at the Hôtel de Paris in Monaco and at Maxim's restaurant in Paris before moving to the US in 1973, aged 24. The rest, as they say…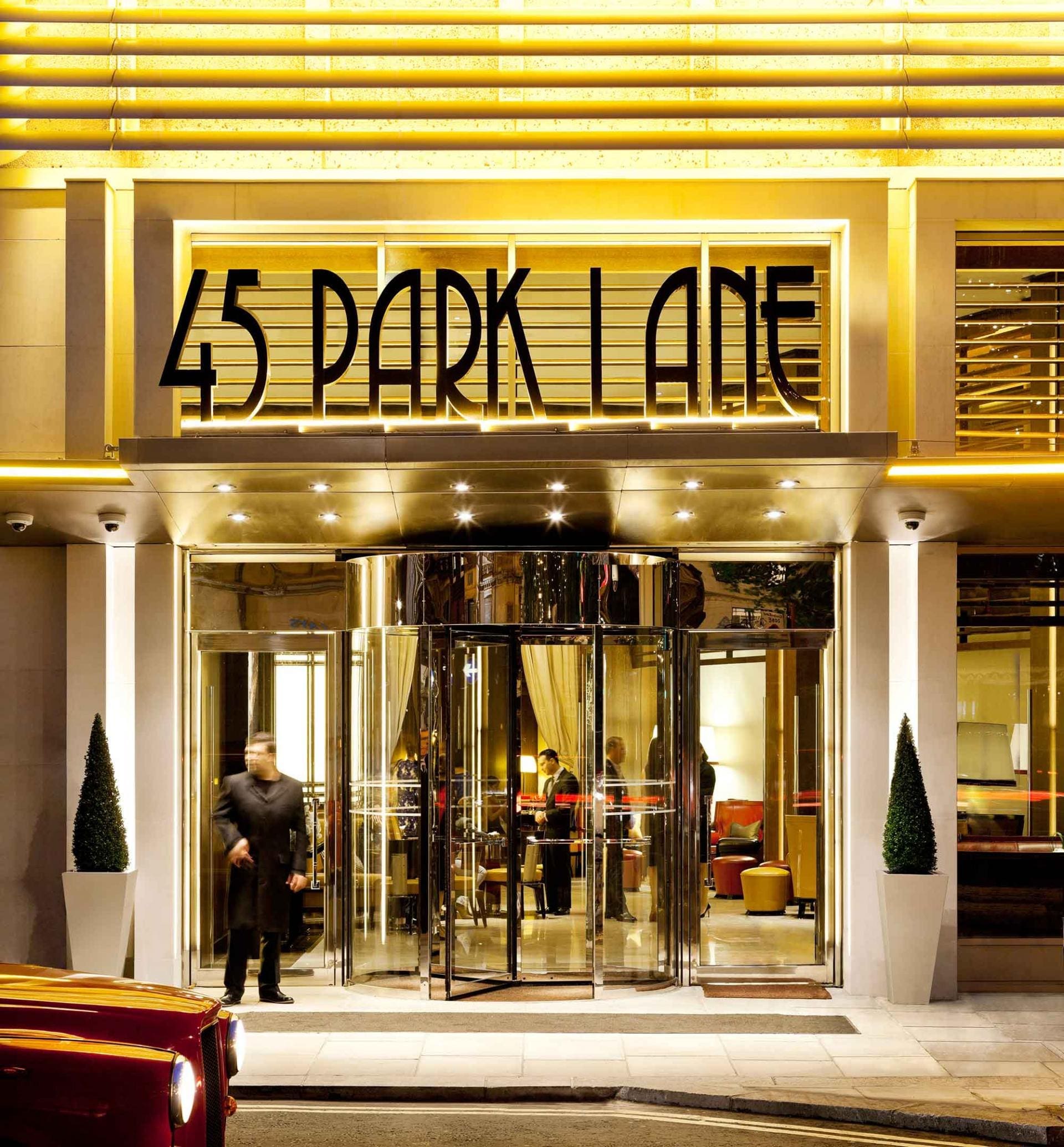 Puck now owns more than 25 restaurants across the world and is as renowned for his acting work and celebrity friends as he is for his prowess in the kitchen. Despite his remarkable achievements, the 68-year-old refuses to sit still. "Retirement is not something one should aspire to," says Puck. "If you love what you do, keep doing it." He now fancies himself as an amateur painter – another string to add to his ever-expanding bow.
"Actually, that's probably my worst feature," he admits. "I can be quite disorganised because I'm always thinking of new projects, new adventures." Still, any budding cook would be foolish to turn down his tutelage – Puck apparently deplores the "Gordon Ramsay" style of kitchen management, as he puts it. "Do conductors shout at orchestras during a performance of Mahler?" he asks, rhetorically.
Reminiscing with the man is a delight, largely because, for once, the food, doesn't necessarily dominate every anecdote – unusual for an interview with a chef. Puck doesn't covet Michelin stars (despite collecting a few), and rejects over-complicated, molecular cooking.
"If I wanted to open a three-starred [Michelin] restaurant then I'd have to open a restaurant with 25 seats and make a special tasting menu only, and that's it," he says. But that's not the way he likes to do things. Puck prefers more casual menus, with food that's reflective of the surrounding culture, and he wants his diners to feel at ease.
Casual dining, of course, is very much the flavour of the month in London; chefs, critics, journalists and, indeed, consumers keep insisting that stuffy, white-tablecloth formality is dead. In March 2018, popular City restaurant L'Anima announced it was closing after 10 years, while brothers Chris and Jeff Galvin announced the closure of their highly-acclaimed Marylebone restaurant Galvin Bistrot de Luxe in January 2018, attributing its demise to rising rents in the capital.
However, it's not just the premium segment that has been affected; Jamie Oliver's Barbecoa restaurant in Piccadilly went into administration this year, while Italian chain Prezzo is set to close almost 100 of its outlets. Yet Cut at 45 Park Lane soldiers on, riding out a severe recession, Brexit, and everything in between since its opening in 2011.
What exactly, then, is the secret to its success? If other restaurants, headlined by celebrity chefs and done-up in multi-million-pound décor, cannot survive, why has this Park Lane hotel restaurant become something of an institution?
"Hospitality," answers Puck. "We ensure each and every guest is treated with the utmost respect. This is the key aspect of running a restaurant that many chefs and owners ignore," he says. "People will forgive an indifferent dish or even meal if the service is spot on – which requires excellent staff, and sourcing them presents the hardest challenge."
A regular visitor to London and to The Fat Duck in Bray, Puck believes that many restaurants rest on their laurels for too long, wilfully ignorant of changes in culinary fashion. "We've changed the concept at Spago [opened in Beverly Hills in 1982] several times, and we plan to refresh the menu and décor at Chinois on Main very soon."
The rest of our conversation is fairly predictable: his favourite food – "I am totally a duck guy" – his belief that French gastronomy should not be put on such a high pedestal (the room cheers when he opines that London restaurants leave Paris for dust) and his love of family. Puck married Barbara Lazaroff in 1983 and they had two children together. The couple divorced in 2003. Puck later met designer Gelila Assefa, whom he married in Capri in 2007. He claims his divorce was amicable; Lazaroff continues to play a key role in his career, and has been instrumental in the interior designs of his new restaurants.
Puck's final anecdote about catering for the legendary annual Oscars after-party finishes our interview on a high note; for many years the party took place at Spago, organised by Irving Paul 'Swifty' Lazar, the renowned Hollywood talent agent and dealmaker.
"There was never enough room for everyone at Spago, so in the end I fell out with Swifty as he always wanted to invite more guests than I could handle," says Puck. "But in the 1990s I started catering at the Oscars venue itself, which was much more practical." He counts Sidney Poitier among his closest friends, and apparently has a soft spot for Halle Berry. "Just don't tell my wife," he says, with a wry smile.
Not that all Oscars parties were plain sailing. Puck describes preparing black truffle risotto for 1,600 people (from a temporary outdoor kitchen) in 2001, only for extreme weather conditions to extinguish the gas fires. "That's as close as I've ever come to having a breakdown," he laughs. "We had to cook the risotto on aluminum foil in the ovens as the gas stoves were kaput."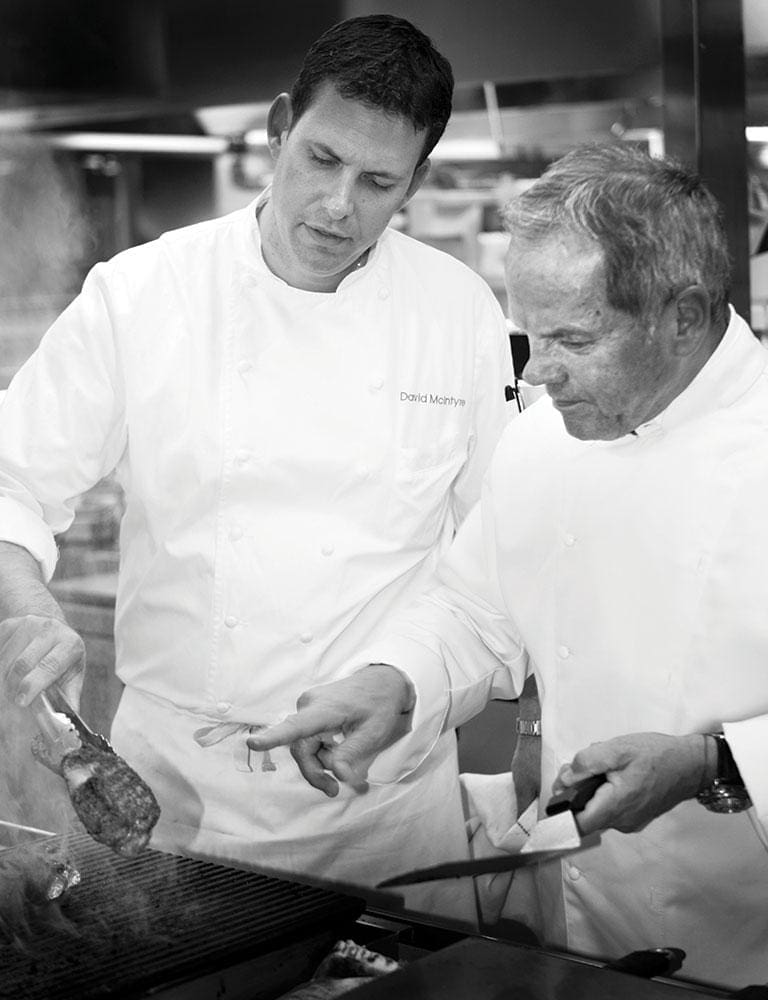 The following year, Puck insisted they build a proper kitchen away from the elements. All was fine, until a power failure knocked out both the gas and electricity supply. "What the hell could we do with 200 raw racks of lamb – halal shish kebab?" In the end, though, most Oscars parties went without a hitch, and to this day he believes they've been some of the most rewarding moments of his career.
Puck exudes a quality not always associated with high-profile chefs: relaxed charisma. Indeed, one feels that even the most hardened of critics would forgive a culinary misstep at one of his restaurants, if the chef himself was there to smooth things over. I'm reminded of the late A.A. Gill's quote about Gordon Ramsay: "A wonderful chef, just a really second-rate human being." Wolfgang Puck may not boast Ramsay's 16 Michelin stars, but he's clearly a first-rate chef and a rather superior human being.