Sitting in Marco Pierre White's plush country hotel, the Rudloe Arms, I wonder if the chef can sense my unease. Not because he's particularly intimidating – that expectation proves totally unfounded – but because it has all been said before. White's arrival with £7.36 in his pocket at gastronomic legend Le Gavroche (he was 16), training under Pierre Koffman at La Tante Claire, winning three Michelin stars at the age of 33, and then giving them back when he hung up his chef's whites in 1999 to become a restaurateur – how one can possibly broach new territory with someone who has already been cross-examined so many times?
White, however, makes it surprisingly easy.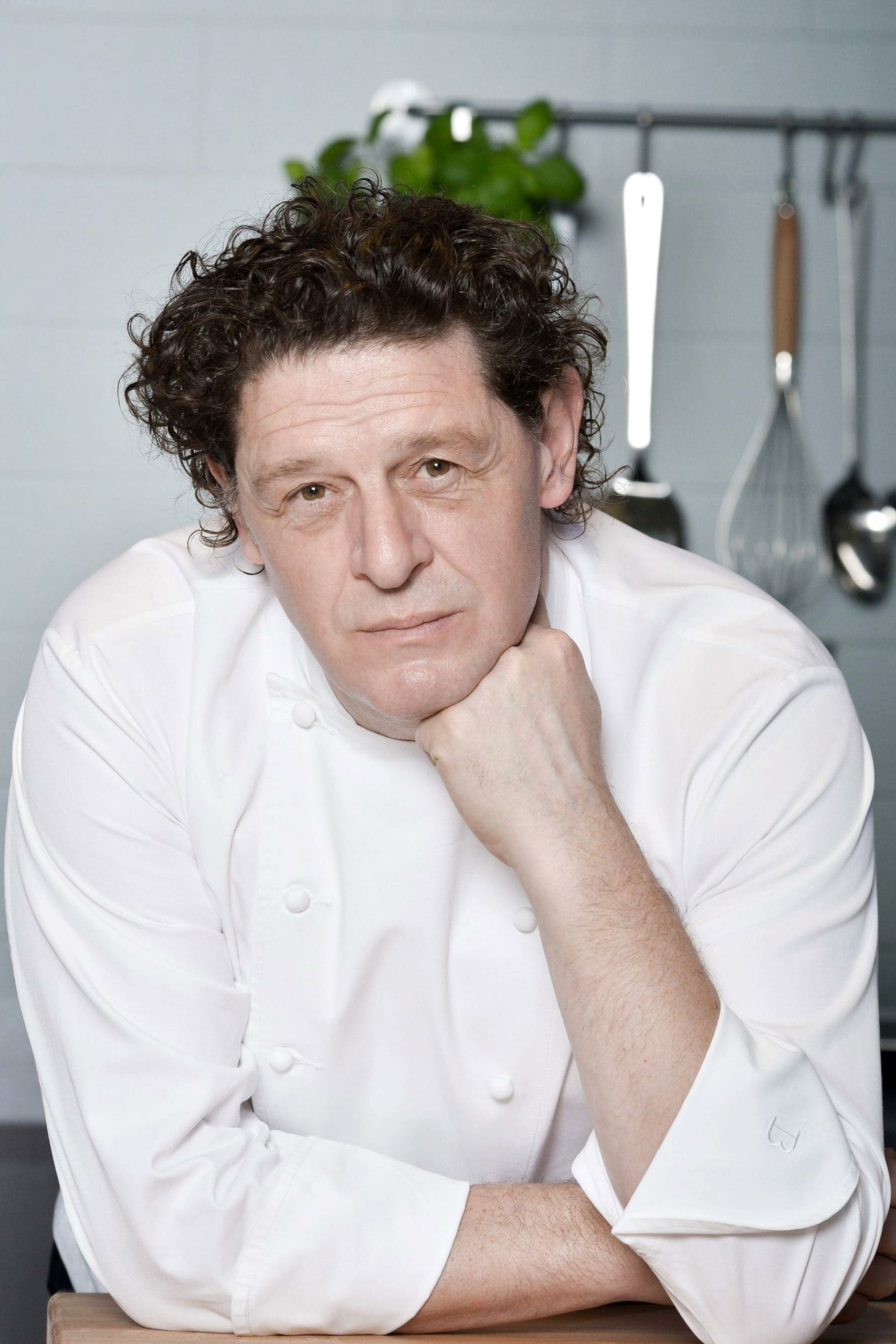 His opening speech presents a reality that is at stark odds with the ingrained media image of the bad-boy chef, aggressively ejecting patrons from his restaurants and prone to hammy tantrums. Marco Pierre White, it seems, is here to set the record straight.
"This popular image of the enfant terrible chef is entertaining, but inaccurate," says White. "I'm actually quite a boring person. Moreover, do you think I could have survived in this business for so long if I was that unstable and tempestuous?" Ironically, he blames his seminal cookbook and memoir, White Heat, for keeping the myth alive.
Nevertheless, White admits he did eject patrons on occasion, "but only because they were either being obnoxious to the staff or other diners." Which is quite reasonable. As for the legendary incident involving cutting the jacket and trousers of a young chef who had complained about the heat in the kitchen, White retorts: "Yes, that happened, but after all these years the person in question still works for me. So it clearly wasn't as traumatic for him as people like to believe."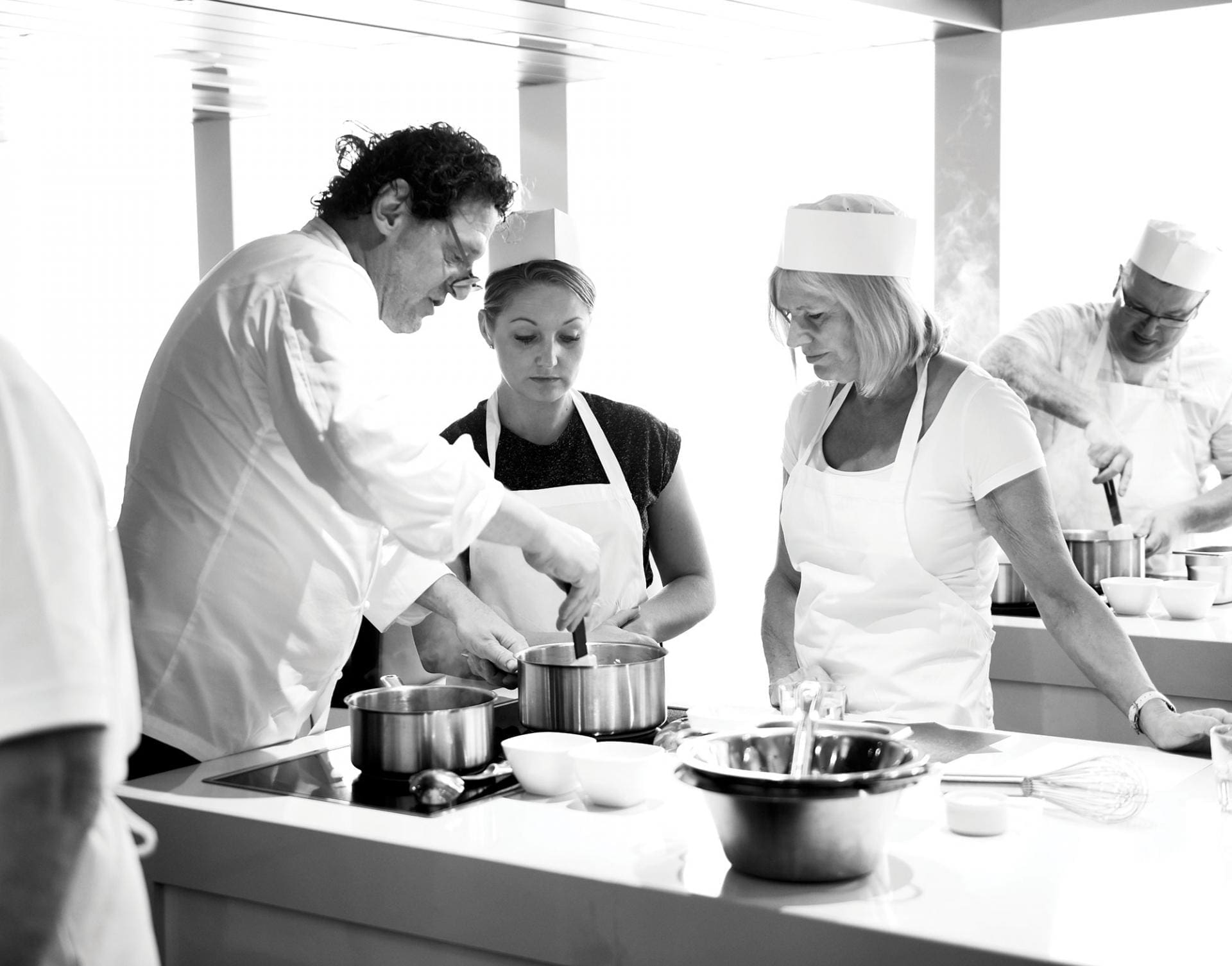 I'm almost disappointed. I wanted to meet the man of legend, not this reflective, courteous person sitting before me. "The truth is I rarely venture out in public unless I'm working," he says. Today he abstains from tobacco, alcohol and most other worldly pleasures – White reborn as a virtuous agoraphobe? That may be overstating the case, although White rarely eats out for pleasure and "won't be seen at your local theatre or cinema," he points out.
We could go on like this all day, but I'm keen to return to the glory days of the first edition of White Heat, and running some of London's most celebrated eateries – including his eponymous restaurant, first at the Hyde Park Hotel, then at the Oak Room at Le Meridien Piccadilly. Does he regret his decision to give it all up in 1999?
"Not for one second," comes the quick reply. "I was sick of being judged by people with less knowledge than me, it was ludicrous. And, the truth is that winning three stars is intensely exciting, but maintaining them is the most boring thing in the world."
He remembers with great fondness, however, Michael Lawson of the Box Tree in Ilkley, West Yorkshire, whom he cites as having the most important influence on his culinary style. Initially opened as a tea room in 1962, the Box Tree went on to become one of the first four British restaurants to win two Michelin stars in 1977, when Lawson was head chef.
Surely White misses some aspects of those days? After all, at the height of his gastronomic career, Oak Room Marco Pierre White was considered London's best restaurant. "It doesn't mean much to me," he says. "It's not important. It's a part of my life that's been and gone."
I'm hoping for more, though. Particularly after White concedes that he was "monstrously unhappy" during his younger days, still mourning the death of his Italian mother, Maria-Rosa Gallina, who died of a brain hemorrhage when he was six. "When I see those pictures [in White Heat], I just see that I was very unhappy and in great pain. That's the only emotional impact it has on me today. Work was a painkiller; it was where I hid."
He continues: "Pain, though, can also be a source of strength. All great artists – chefs, musicians, painters – are idealists, and idealists usually carry great pain around with them. But properly managed, that pain can lead to great things."
Today, multiple ventures place demands on his time – restaurateur, ambassador for Knorr stock, author, television personality, White is also a familiar face on the P&O cruise line. "My work for P&O is actually something I look forward to the most," he says. "It allows me to interact with people who are genuinely interested in learning more about food, in the most pleasant of settings."
But if all this sounds just a bit too anodyne for the UK's most charismatic chef, don't worry. White may play down the enfant terrible persona, but he clearly hasn't lost his infamous bite. On Gordon Ramsay, who studied under White and whom he once made cry: "Technically accomplished cooking that lacks any soul. He's the Darcey Bussell of the culinary world."
White's take on the Michelin guide: "In my day you had to prove consistency, whereas today chefs are awarded stars almost immediately after the restaurant opens. Singapore, for example, has far too many Michelin stars – I've lost all respect for the guide."
White also upset members of England's wine community recently when he opined that English sparkling wine is ridiculously overpriced, adding that he couldn't justify selling it at his restaurants, especially when the quality doesn't rival that of champagne.
Time passes all too quickly during our conversation, but I snatch a final question before we wrap things up – what does he think about the Roux family's decision to ban diners taking from taking photographs at the three-Michelin-starred Waterside Inn?
"Dining out should not be like going to church. If people are celebrating a special occasion, to deny them a photograph is ludicrous – I think Michel's going to have to rethink this one." But if you feel so liberal about phone usage in public spaces, Marco, why do you continue to resist the allure of a smartphone? White still proudly owns an ancient Nokia. And he admits that he threw people out of his own restaurant for what he felt was "rude behaviour".
"I guess photos can be intrusive," he concedes thoughtfully. "In the end, it's all about context. Does your behaviour adversely affect other diners? If that happens, then, yes, any restaurant owner should take action." This dilemma is largely irrelevant to White, who rarely ventures into any restaurant, never mind Michelin-starred venues, for fun.
"Contemporary Michelin food is a conveyor belt of bite-size courses, usually served cold," he says. "Family, music and my work give me all the satisfaction I crave now. All else is window dressing."