When I meet Jean-Philippe Blondet, executive chef of Alain Ducasse at The Dorchester on Park Lane, the hotel is still reeling from this year's Michelin awards, which saw the restaurant retain its three stars. Although Blondet has been at the helm of the award-winning kitchen since 2016, and the restaurant has retained its merits consistently since 2010, his tangible relief and constant praise for his team is enough to tell me how much the Michelin stars mean to him — and that even the very best chefs don't find the accolade an easy feat to achieve.
I'm offered a rare glimpse inside the kitchen at Alain Ducasse at The Dorchester where, of course, a carpet adorning three Michelin-star motifs lies at the entrance. Blondet has nipped in to discuss tonight's plan with his staff and, as he breezes around the kitchen laughing with his team, his respect and admiration for them shines through. "The entire team is the key to success," says Blondet in a thick Gallic accent as we step outside to the dining room. "I am lucky enough to have an amazing team by my side."
Born in Nice on the French Riviera, Blondet started working with pioneering French chef Alain Ducasse 15 years ago and has been under his employ ever since. It's this partnership that led the French native to Ducasse's outposts at London's Spoon at Sanderson and Le Louis XV-Alain Ducasse at l'Hôtel de Paris in Monaco, before joining the eponymous restaurant on Park Lane where he was entrusted with the reins in 2016.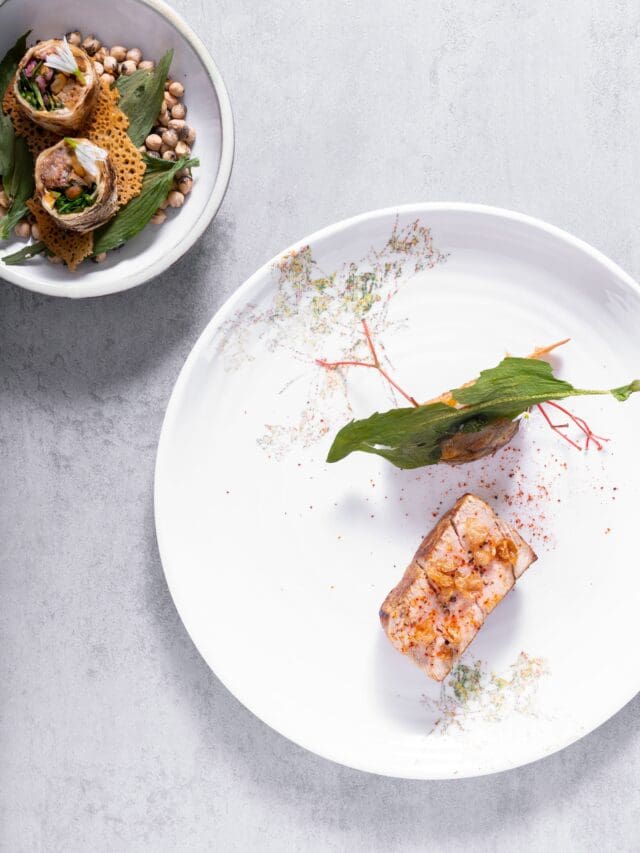 Combining French culinary influences and British ingredients, Blondet's menus at Alain Ducasse at The Dorchester feature dishes such as John Dory with green asparagus from Provence and lobster medallion with Périgord truffle — all to be enjoyed alongside the restaurant's views of leafy Green Park or La Table Lumière: the restaurant's exclusive dining table cocooned by a luminescent graduated oval curtain. 
So, what has Blondet learned from his star-studded career so far? We find out.
Tell me about your childhood.
From a very young age, I had a huge interest in food and especially produce. I often used to go to the market to taste the fresh produce and speak to the farmers. I have always had a sweet tooth and initially wanted to be a pastry chef. But I trained as a chef instead as I felt I had more freedom.
What's your earliest food memory?
The rice pudding from my mother. Incomparable!
When did you start your career as a chef?
I started my career at La Bastide Saint-Antoine in Grasse with Chef Jacques Chibois. I worked at La Bastide Saint-Antoine for a few years and then went to Sun Valley Resort with Chef Claude Guigon for a year.
From Monaco to London, your career has taken you across Europe. Which country's cuisine did you like most and why?
My favourite cuisine remains where my heart belongs: the Mediterranean.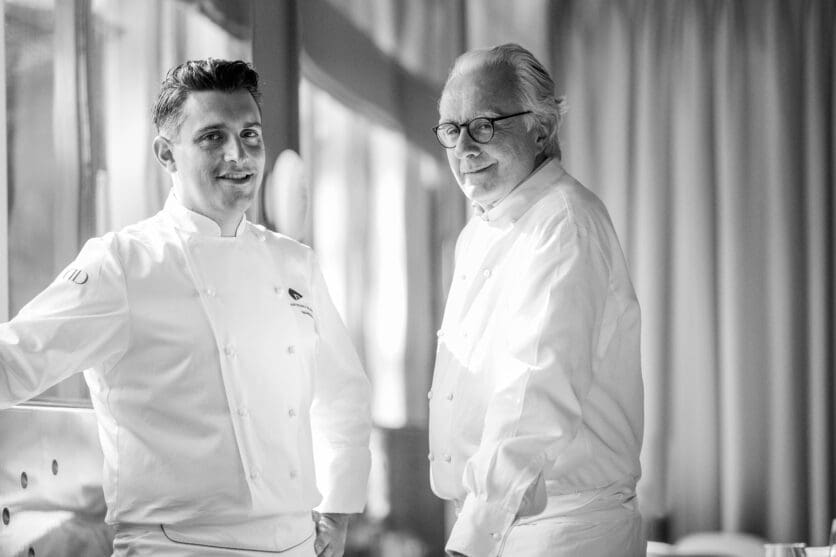 What is it like working with Alain Ducasse?
Since my experience at the Spoon at Sanderson, working for Alain Ducasse has always been inspiring. I cannot deny that there have been a few challenges along the way, however, I am very respectful of his vision and we share the same philosophy.
After working [for] a few years alongside Alain Ducasse, I was offered the role of executive sous chef in 2013 to join one of his three Michelin Star restaurants in London: The Dorchester.
What influences your menus at Alain Ducasse at The Dorchester?
The menu is focused on the seasonality of the produce. I then link the feeling I have with the dish to personal memories. For the creation, all my sous chefs are involved. I want them to bring their emotions to the dish too. 
How does it feel running a three Michelin star restaurant?
I am extremely proud to run the cuisine of Alain Ducasse at The Dorchester. It is a lot of pressure but I am lucky enough to have an amazing team by my side. The entire team is the key to success. My advice for anyone trying to earn a Michelin star would be to trust yourself and vision, go slowly and work hard.
Which is your favourite London restaurant?
In London, I like to go to Trinity Restaurant in the heart of Clapham Old Town. I like the cuisine of Adam Byatt. It is fresh and very well executed.
Are there any other London chefs you're impressed with at the moment?
Since its opening, I have really valued and followed Alex Dilling's cuisine at Hotel Café Royal. It is a very technical cuisine and perfectly executed. They have also been awarded with two very well-deserved Michelin stars this year.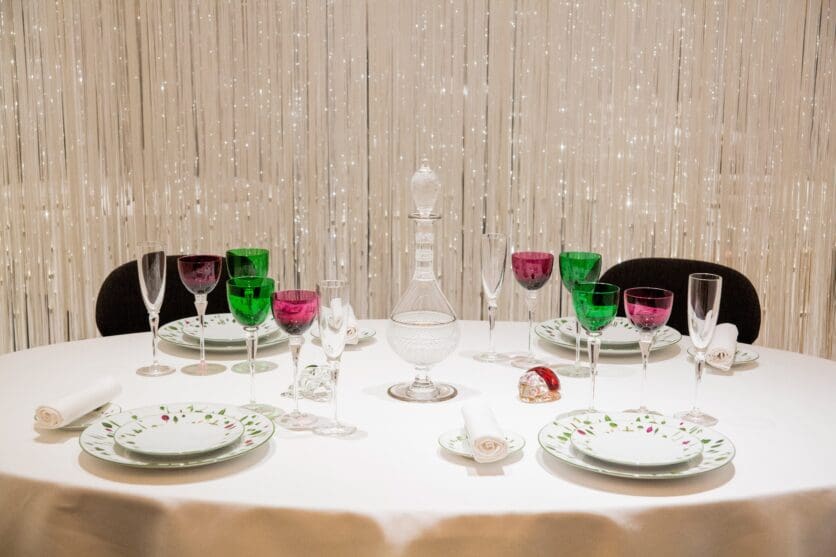 How do you spend your free time away from the restaurant?
Mainly with my wife and son in London but I like to go back home to Nice too.
What's your favourite dish on the menu and why?
On the current menu, my favourite dish is the amazing and generous Scottish scallop, which is coated with a silky citrus beurre blanc and topped with a generous Kristal caviar. This dish, for me, is comfort food and enhances the generosity in our cuisine.
Visit alainducasse-dorchester.com
Read more: Bon vivant: The most beautiful luxury hotels in Paris