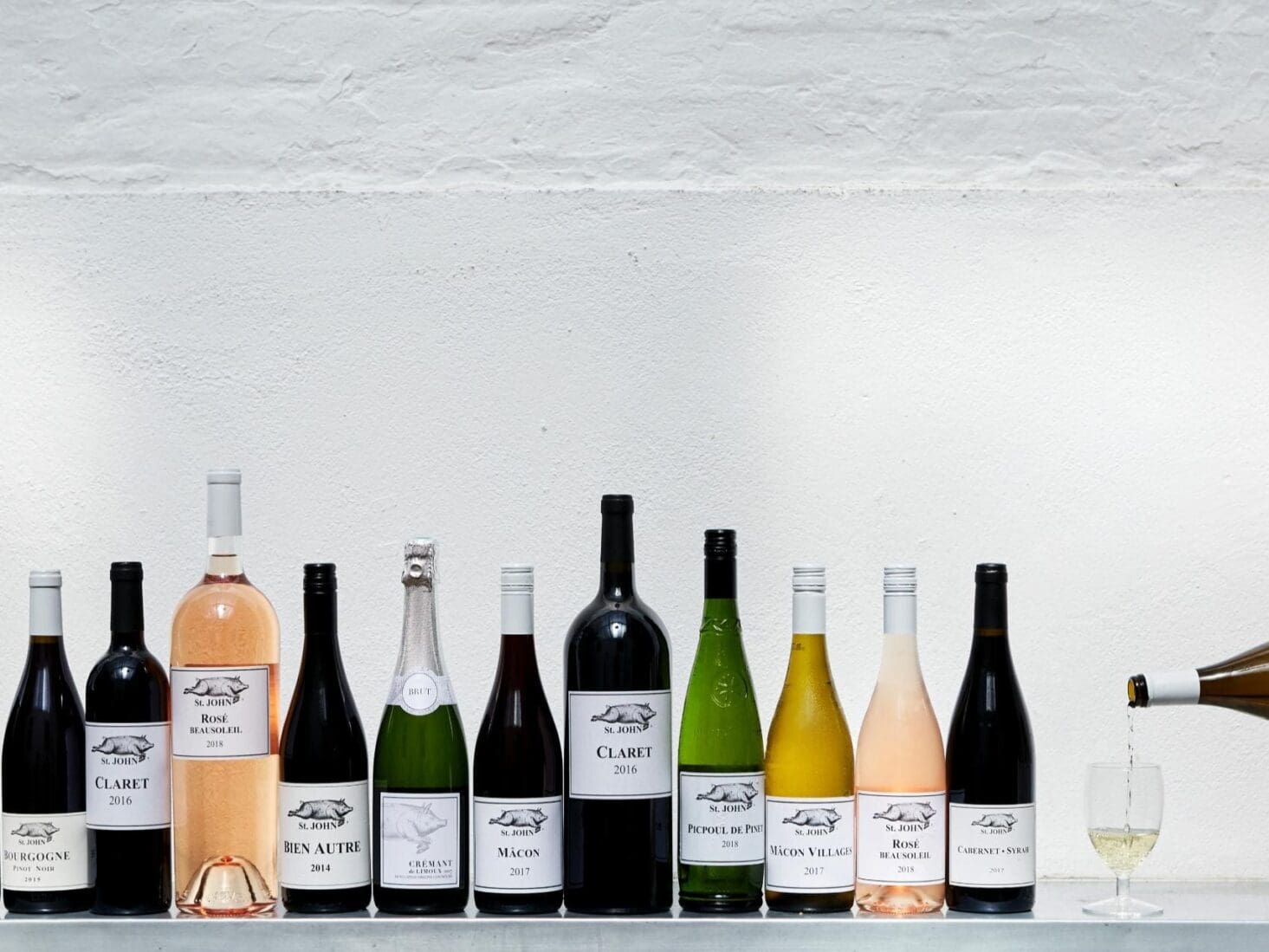 Setting the bar: the specialist wine shops offering home delivery in London
Whether you are looking for a full-bodied Burgundy or something natural or organic, keep your home bar fully-stocked wih London's best wine delivery services
If you're like us, you've probably found that a lot of the money you formerly spent on nights out has recently been reallocated to procuring, amassing and, most often, imbibing wine. As well as offering virtual tastings, the capital's most vaunted wine shops and restaurants are now offering to deliver cases to your door. Whether you're looking to learn about wine online or seeking out a good deal on a case, luxury concierge service Innerplace highlights the best wine delivery services in London.
St. John
Fergus Henderson (food) and Trevor Gulliver's (wine) Michelin-starred, best-of-British bakery-and-restaurant empire, St. John, has had critics prostrate at its altar for more than two decades – and has been winning over oenophiles ever since it launched its wine delivery service. April's monthly case is a thoughtful mix of old friends for comfort and new delights to provide some excitement as the boredom of isolation starts to bite. There's a Picpoul to help you imagine you are by the sea; an elegant, summery Les Genets to transport you to the hillsides of Provence; and reds to take you from colder evenings (in the shape of a rich Cairanne) to sunnier days (thanks to a Les Grands Eparceieux). There are 12 bottles in all, delivered free of charge to every doorstep in England and Wales. The joys of springtime are just a click away – at stjohnrestaurant.com, not on EasyJet's website.
April Case, £207, stjohnrestaurant.com
Berry Bros & Rudd
Berry Bros & Rudd is quite visibly one of the most renowned purveyors of wine in Great Britain, with two Royal Warrants from the Queen and the Prince of Wales, and is the oldest wine and spirit merchant in the country, having traded from the same shop since 1698. As such, it doesn't take a giant leap of the imagination to work out it would have one of the best wine delivery services to boot. In addition to excellent wines, it's recently launched a finish-at-home meal kit paired with considered selections from its cellars. You can order it via online delivery service Big Night.
Hedonism Wine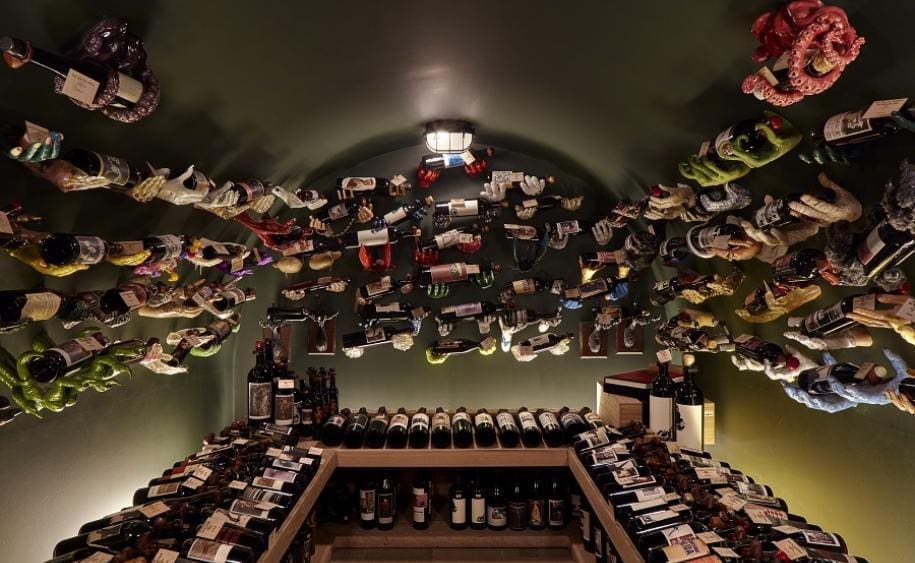 It's hard to believe that Hedonism Wines has only been around for eight years, such is its reputation among wine and spirit specialists. The Mayfair-based boutique opened on Davies Street in 2012 as the brainchild of Evgeny Chichvarkin, founder of Russia's largest mobile retailer, who managed to lure Alistair Viner from Harrods, where he'd been a wine buyer for 16 years. Whether you're after a case of Pol Roger in Paris, a special bottle of Bourbon in New York City, or a mixed case of First Growths in Hong Kong, Hedonism can make it happen. The company is operating deliveries as normal during the coronavirus outbreak and is currently offering free UK delivery on all orders of more than six bottles or over £200. There are more than 10,000 different wines, whiskies and spirits to choose from – lucky you've got some time on your hands, then.
Hakkasan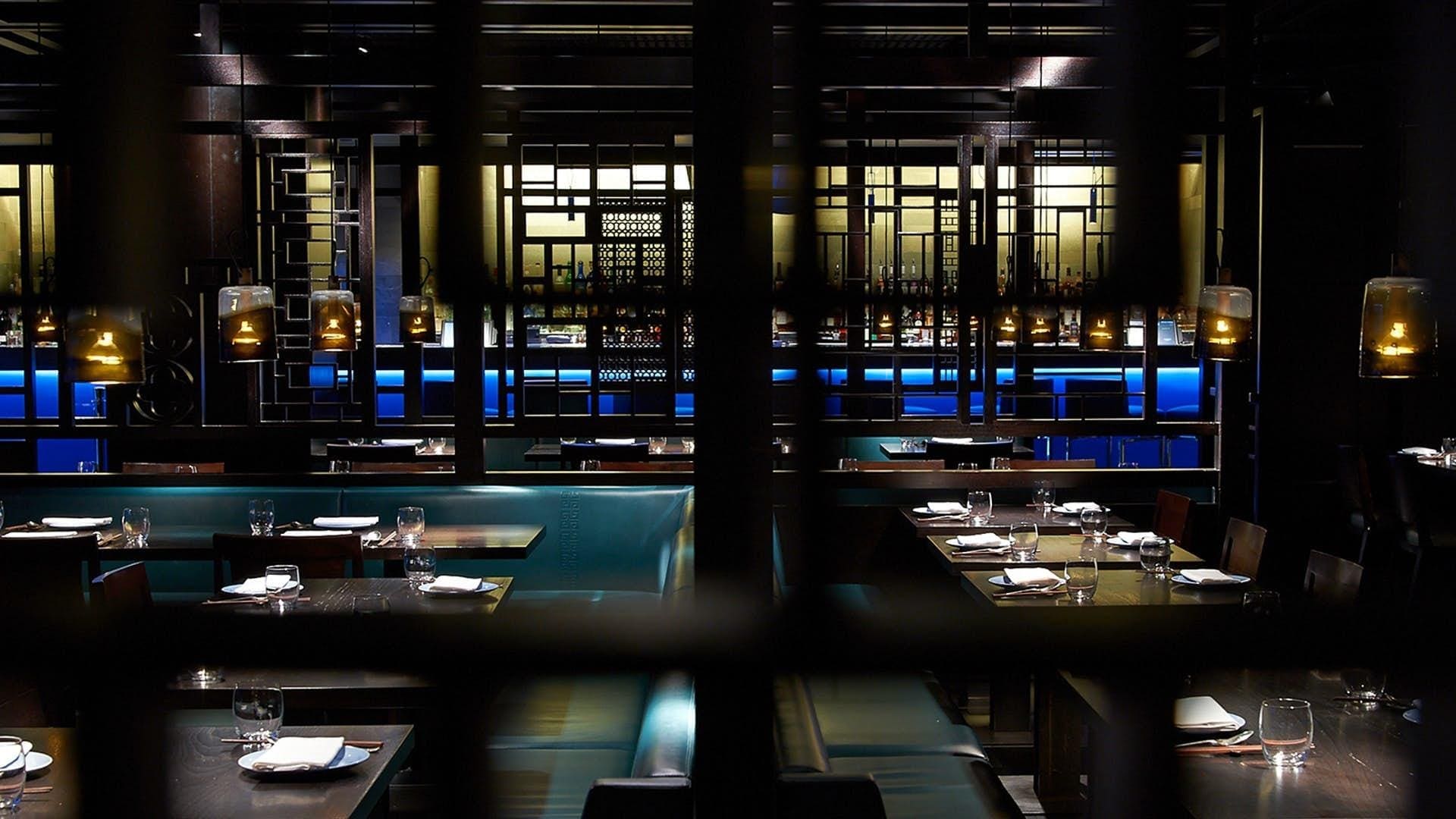 We know the restaurant for its top-class Cantonese food, but Hakkasan equally excels in the world of fine wine. The Wine by Hakkasan selection is carefully sourced from leading vineyards across the world and exclusive to Hakkasan. Previously only available by the glass at Hakkasan Mayfair and Hakkasan Hanway Place, for the first time the bottles will be available to buy with no limit on the amount ordered and nationwide shipping.
M Wine Store
M has carved out a name for itself as one of the finest purveyors of international beef as well as eastern-inflect calorie-conscious cuisine, however, it's equally renowned for its excellent wine offerings. These can be perused on the premises, but M also has a truly excellent home delivery service worth tapping into. Ranging from accessible to highly aspirational, they offer a number of bottles that are only found in M restaurants or through their specialist suppliers. Whatever your budget, you can count on finding a unique and delicious selection.
To receive a 15 per cent discount courtesy of London concierge service Innerplace, enter 'INNERPLACE15' at checkout until 31 May 2021, mrestaurants.co.uk/m-wine-store
Noble Fine Liquor
Broadway Market's best-loved bottle shop, Noble Fine Liquor, is operating local collection and delivery in Hackney, as well as shipping nationwide. It specialises in small-production winemakers and natural wines, curated alongside local craft beer. Pay special attention to the impressive line-up of orange wine (£18-£52), German Reisling (£76) and a smart selection of Beaujolais (£54-£114), the plum-packed, light-bodied red, which is thought to be midsummer's wine du jour.
Lea and Sandeman, multiple locations
Having won many accolades since opening in 1988 (one noted publication claimed it was "probably the best wine shop in the country for selection and layout"), Lea and Sandeman's website is equally as impressive, with a comprehensive and straightforward offering of wines from all corners of the world. Offering free UK deliveries on orders over £250, why not get together with a neighbour and consolidate your orders?
Peckham Cellars
Hip hangout Peckham Cellars has launched the Take Out club, which offers free wine delivery in southeast London. Select from an eclectic line-up of innovative and emerging labels, including natural, orange and sparkling wine, curated by co-founder Ben McVeigh. It's a three-bottle minimum, but you'll be hard-pushed to whittle it down to less than five. Follow the wine shop and restaurant on Instagram for recommendations.
Order before 4pm Tuesday to Saturday for same-day delivery, peckhamcellars.co.uk
Handford Wines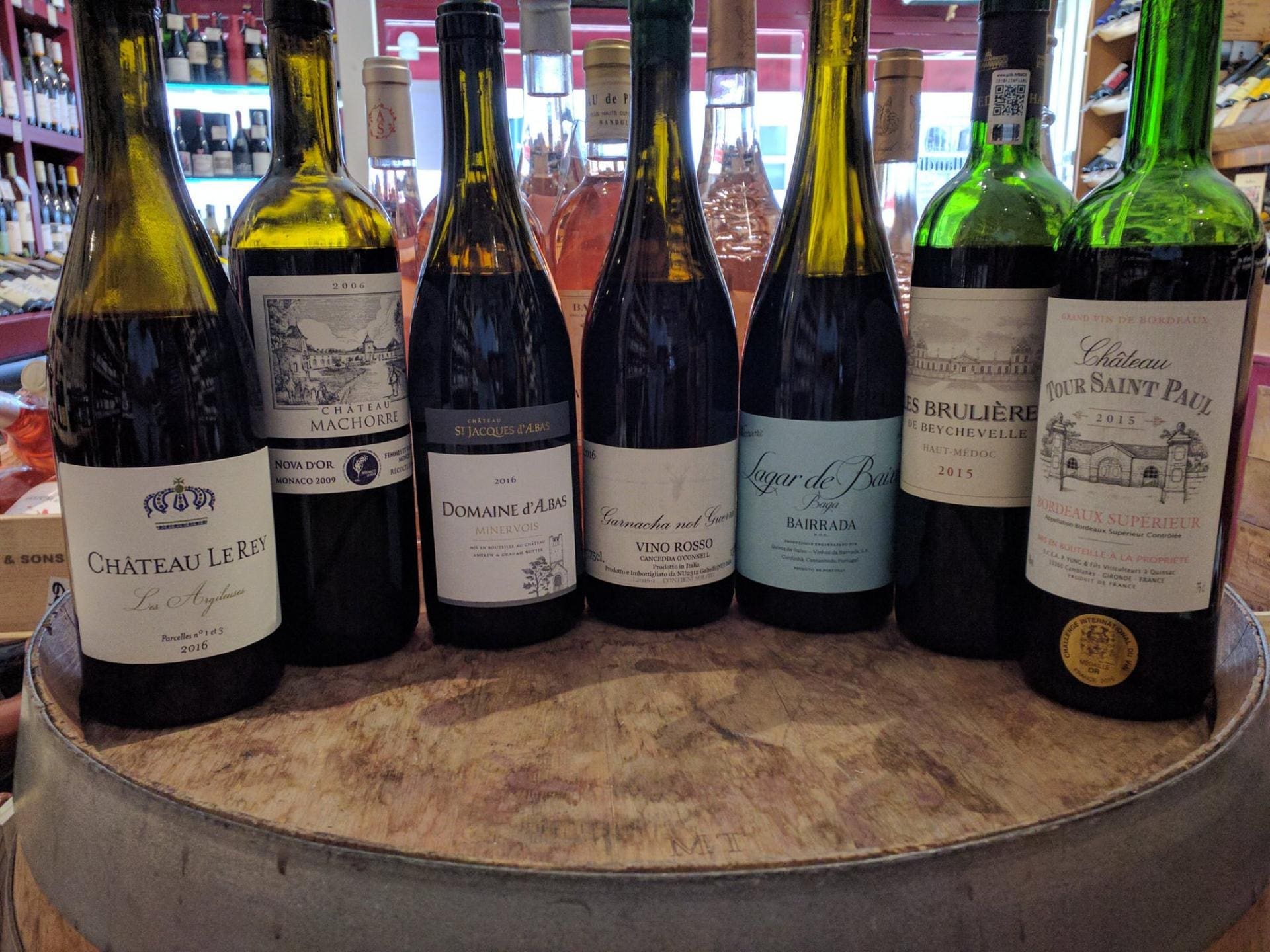 Originally opening in Holland Park in 1989, Handford Wines is home to a refreshingly down-to-earth bunch who import wines of character and charm, true to their origin. With two masters of wine (the highest wine designation any person can earn) able to advise you on your collection, fledgling or not, we recommend picking up the phone to discuss your oenophile needs. To those of you who buy wines en primeur, the store is able to keep your wines at cellar temperature until ready for delivery. Lastly, we recommend trying Handford's mixed cases, which are hand-selected by the team and the best way to excite your tastebuds.
Top Cuvée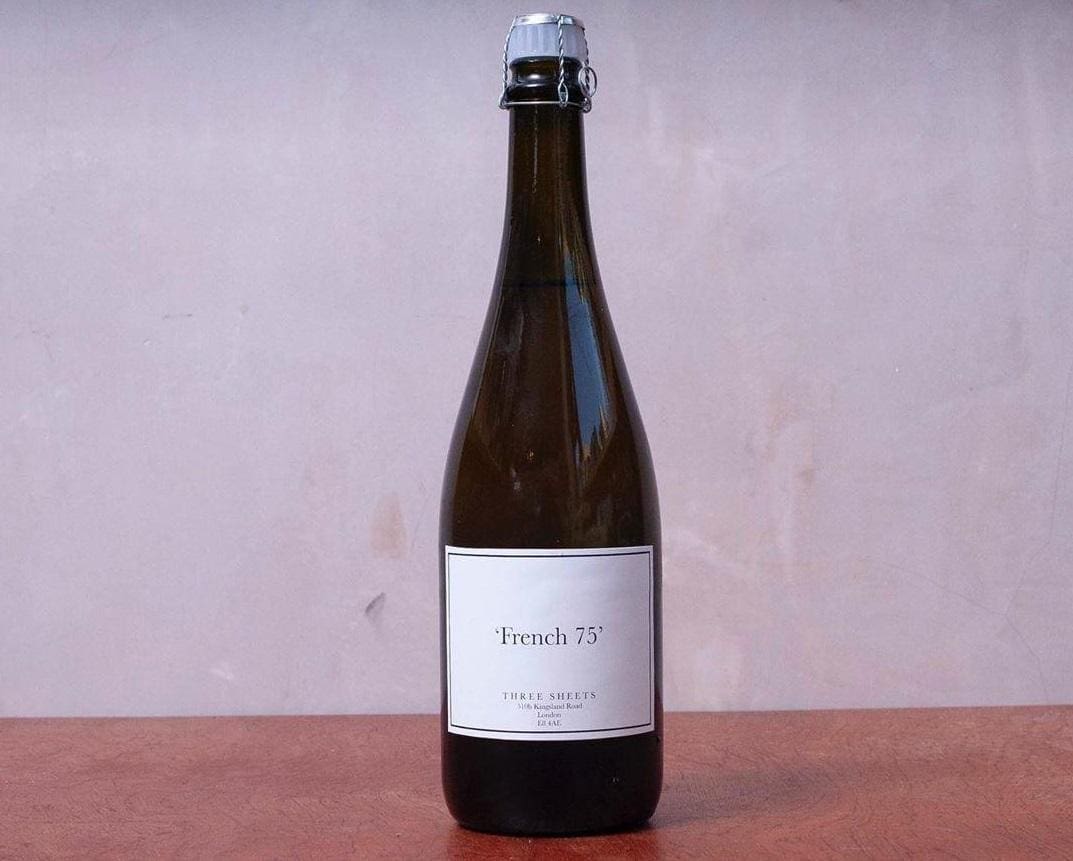 Top Cuvée, Highbury's high-end bistro and wine bar, has temporarily rebranded as Shop Cuvèe, offering an array of wines and dishes, couriered by bicycle to your door in London. Natural wines are the restaurant's calling card, including a 'survival pack' mixed case (£60-£120) of bestselling bottles. Top Cuvée has also enlisted master mixologists from bars including Dalston's Three Sheets and Hackney's Scout London to bottle Negroni, Martini and Old Fashioned cocktails.
Same-day delivery in London, mationwide delivery 3-5 working days, topcuvee.com
Sip Wines
For those that enjoy drinking natural or low intervention wines, but struggle to find a marketplace to purchase them or feel iced out by high prices, Sip Wines offers next-day delivery at industry-leading, wholesaler prices. The recently-launched online platform is on a mission to introduce minimal intervention wine to discerning oenophiles, with a handpicked selection of delicious bottles from the finest suppliers, offering natural wine at one of the lowest price points in the market.
Wanderlust Wine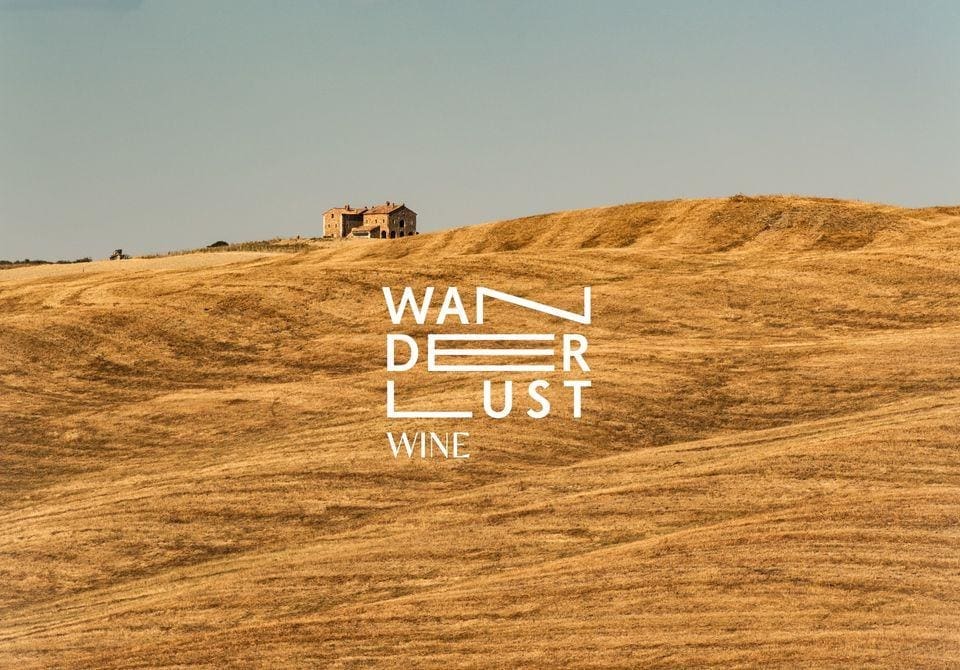 Wanderlust Wine is a London-based wine importer, distributor and delivery service, which sources directly from organic and biodynamic producers. The company works exclusively with passionate winemakers that share its core principles: to make and enjoy wine that is true to its place and made sustainably. From longstanding family businesses to vibrant newcomers, Wanderlust Wine travels around the world to discover the amazing people making the best wines in the most beautiful places.
31Dover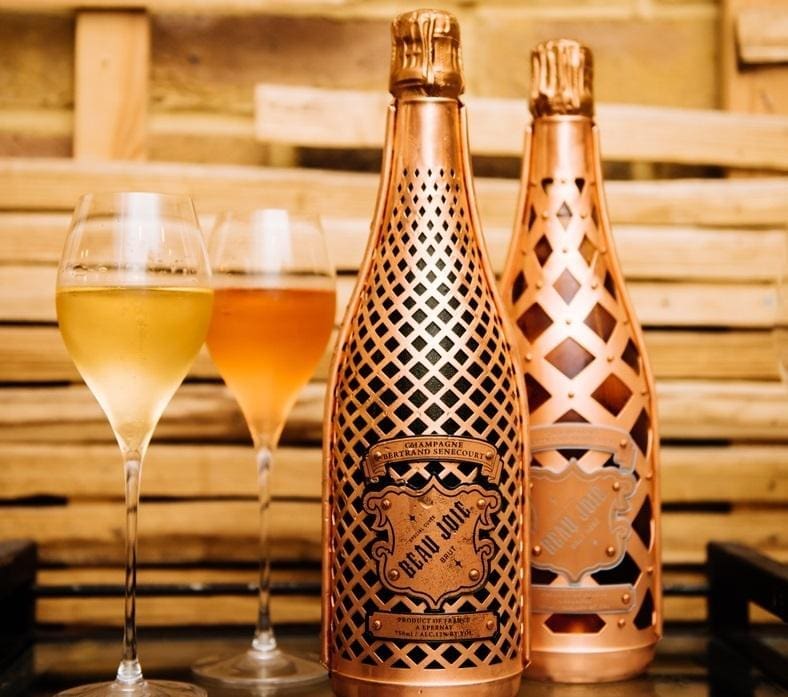 Former DJ David Elghanayan and Jimmy and Roger Metta founded 31Dover in 2013. It has since attracted investors including film producer Eric Fellner and Alistair Barclay, scion of the billionaire Barclay family, growing from a small start-up to an online emporium of innovative, stylish and rare wines and spirits, alongside all of your favourite big names. You will happily lose hours sifting through its curated pages of artisan gin, global wines, champagne and beer, alongside an impressive alcohol-free selection.
LOW
If your taste in wine skews edgy, LOW is the digital bottle shop with your name writ large. With a mission to democratise access to wines made with the lowest possible chemical and mechanical intervention, LOW offers both a subscription service and wine by the bottle with one of the most engaging websites we've seen in some time. From the Ancre Hill Estate nestled in the Welsh valleys, to Xavier Caillard in the Loire Valley, whose Chenin Blanc is a product of nine years in barrel – LOW thrives with wines rooted in place and terroirs.
Wineapp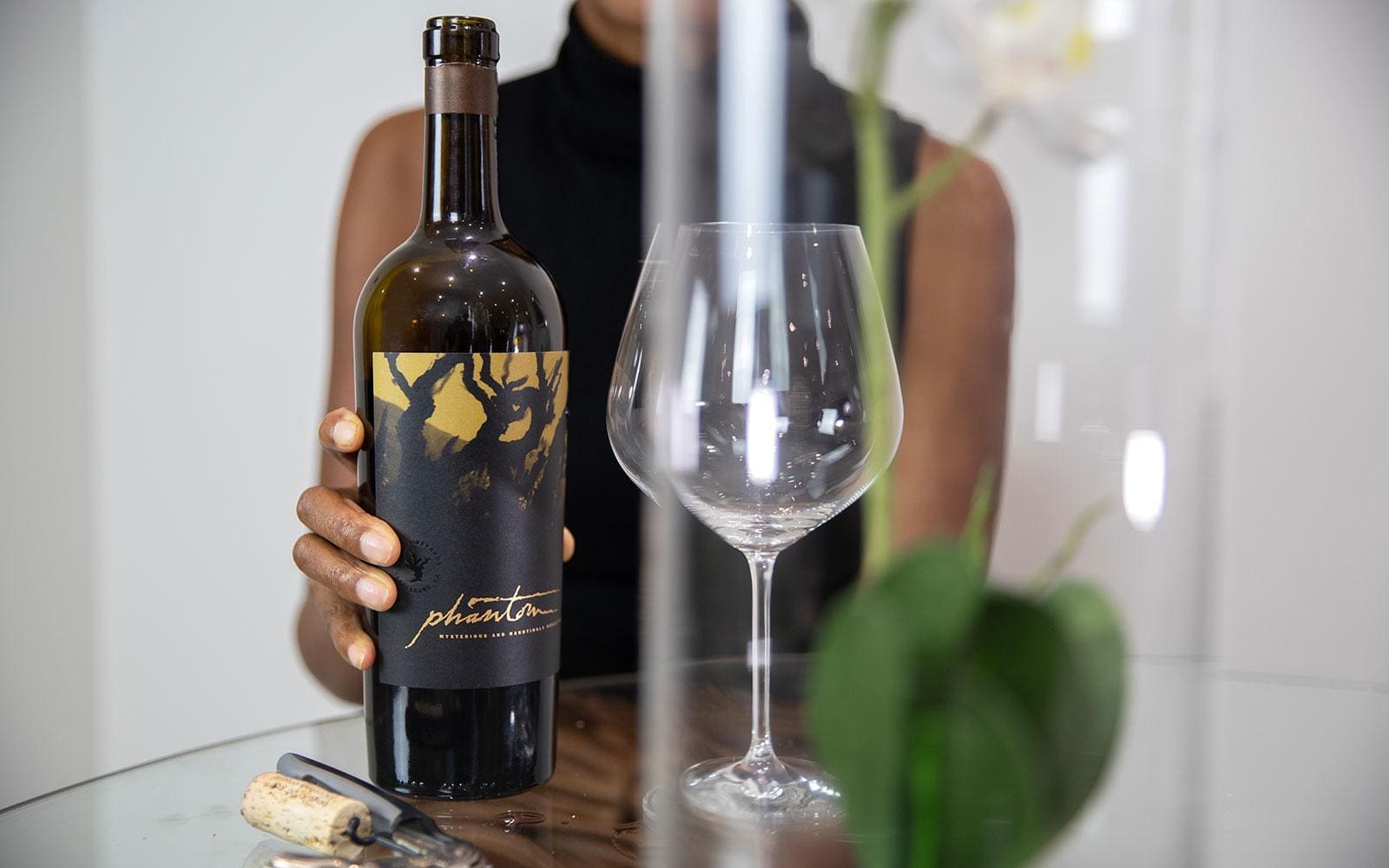 There's nothing worse than running dry halfway through a dinner party – but, thanks to Wineapp, if that does happen there's a quick fix on hand. This recently launched app offers a huge selection of international wines for delivery within 30 minutes across most of London (and next day for addresses further afield). There's no need to worry about being able to find the perfect merlot for your beef bourginon or pinot grigio for your sea bass either. The sommelier-selected offering is truly vast and includes an impressive range of both well established names and unexpected new discoveries that is sure to satisfy even the pickiest of guests.
Innerplace is London's specialist Lifestyle Management & Concierge, membership costs from £100 per month, innerplace.co.uk
Read more: the best restaurants offering home delivery in London