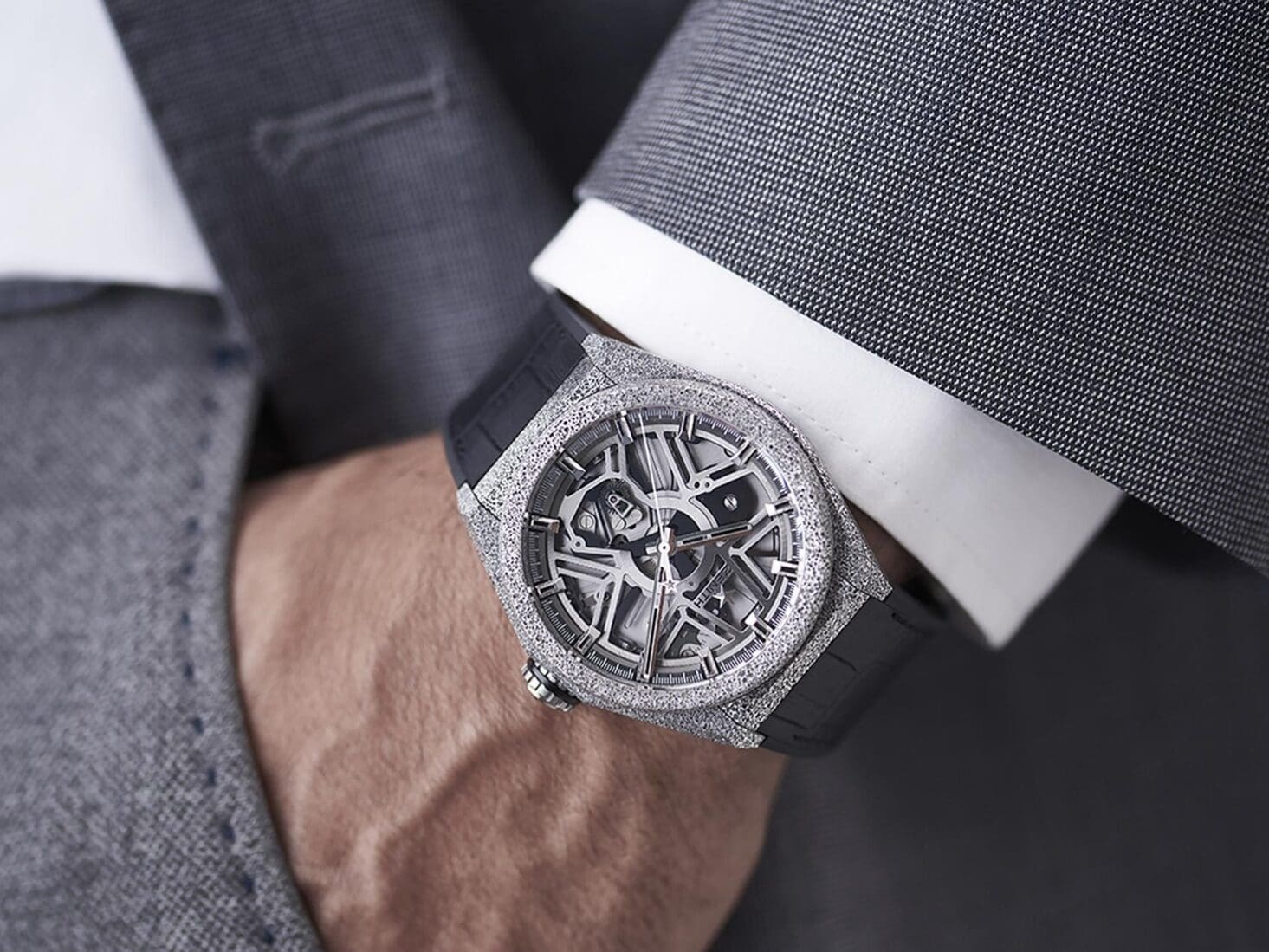 Has Zenith just reinvented the wristwatch?
How to future proof an analogue product in the digital age? Zenith is looking forward by revisiting the past
The Le Locle-based brand has been working with mathematical physicist Guy Sémon, a one-time jet pilot whose reputation in watches was acquired through a series of specialist precision projects for TAG Heuer. Sémon's latest innovation does no less than reinvent the way a mechanical watch ticks.
Since 1675, when Dutch horologist Christiaan Huygens presented his sprung balance principle to the French Academy of Sciences, mechanical watches have relied on the force of a coiled spring to drive a gear train via a pallet fork and an escape wheel (known collectively as an escapement).
Packaged inside the new calibre ZO 342, which finds a home in Zenith's new Defy Lab series, is a regulating system that does away with an individual balance wheel, hairspring and pallet fork, and instead incorporates some 30 components into a single, circular disc. The Zenith Oscillator, as the component has been coined, measures just 0.5mm thick and, being etched from silicon, is impervious to both magnetic fields and that other great obstacle to accurate timekeeping, friction.
The result, says Sémon, is an accuracy to within one second across the calibre's 70 hour power reserve. If that's true, the ZO 342 will be the world's most accurate mechanical movement.
Zenith has produced ten, all slightly different, Defy Lab watches, selling them collectively in one, ultimate gift box, reportedly to meet the stipulation of the Grand Prix d'Horlogerie de Genève – colloquially referred to as the 'Oscars of the watch world' – which specifies that all entries must have been available for sale. All ten timepieces feature a 44mm case constructed from Aeronith, a new aluminium composite that's 2.7 times lighter than titanium and, incredibly, ten per cent lighter than carbon fibre.
After a three year hiatus, organisers of Switzerland's International Chronometry Competition, the industry's most rigorous, independent testing panel, have said that the contest will return for 2018. We might have to wait until then to see if Zenith and Sémon have really rewritten the watchmaking rule book.