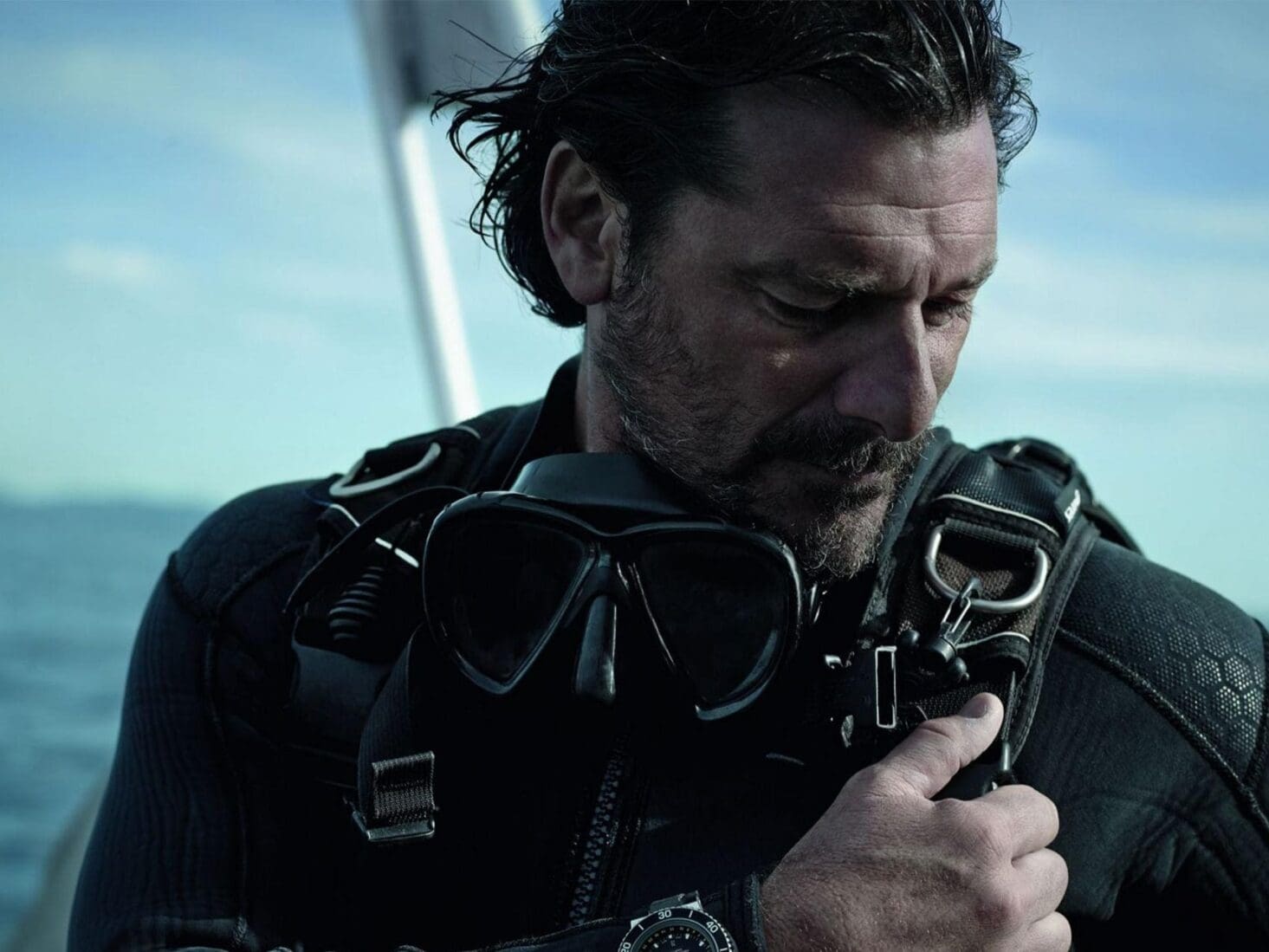 Oris: CEOUlrich W Herzog On Independence& Innovation
Long-serving CEO, Ulrich W Herzog, explains how the independent brand earned itself a seat alongside the industry's big boys
Oris's slogan is 'Real Watches for Real People'. Everton Football Club is known as 'The People's Club'. This provides us with a pithy comparison with which to kick off this piece: Oris is the Everton FC of the watch world. It's true. Let me explain…
As we know, watches, like football, are big business. The most successful brands, like the most successful clubs, are typically those propped up by the most powerful backers. (This isn't always the case; the two most lusted-after brands, Rolex and Patek Philippe, are both independently owned, but this doesn't help our argument, so we'll be discounting these and moving swiftly on).
Cartier, IWC, Jaeger-LeCoultre, Montblanc, Panerai and Vacheron Constantin all belong to Richemont. Breguet, Blancpain, Omega and Longines coexist within Swatch Group. Hublot, TAG Heuer and Zenith form part of LVMH.
These brands benefit from collective resource, huge spending power and large economies of scale – important in an industry where your end product is reliant on a snaking chain of suppliers and hundreds of components that typically can only be ordered in the thousands.
Oris has secured its position within the Premier League of watchmaking through performance alone
In this big-money arena, independent Oris punches above its weight. Like Everton, Oris has secured its position within the Premier League of watchmaking through performance alone. The brand has been churning out solid watches, away from the limelight, for several seasons now.
David Moyes managed Everton for 11 years. Ulrich W Herzog has helmed Oris for the past 34. The son of ex-general manager Oscar Herzog, a man who himself notched up 43 years at the company, Ulrich was already serving Oris when, in 1970, it became part of the ASUAG group, latter to transmute into Swatch Group.
Unlike the arrival of the Apple Watch, the advent of the quartz wristwatch really did devastate Switzerland's mechanical watch industry. Seiko's Astron landed in 1969. At that time, Oris was producing around 1.2 million units a year. In the decade that followed, the company slashed its staff from 900 to just a few dozen.
During the 1970s, to combat what became known as the 'Quartz Crisis', Switzerland's banks forced a number of watchmakers to unite under the holding company Swatch Group. Oris regained its independence in 1982, when Ulrich led a management buyout. He subsequently abandoned quartz in favour of producing solely mechanical timepieces. It was a punchy move. The industry was being undercut and out sold by vastly more affordable, more accurate battery-powered pieces from Japan. Few had the balls to bet on the industry's reawakening. Yet Herzog believed that if Japan was responsible for derailing Switzerland's traditional watch industry, ultimately, it would be Japan that would help spearhead its revival.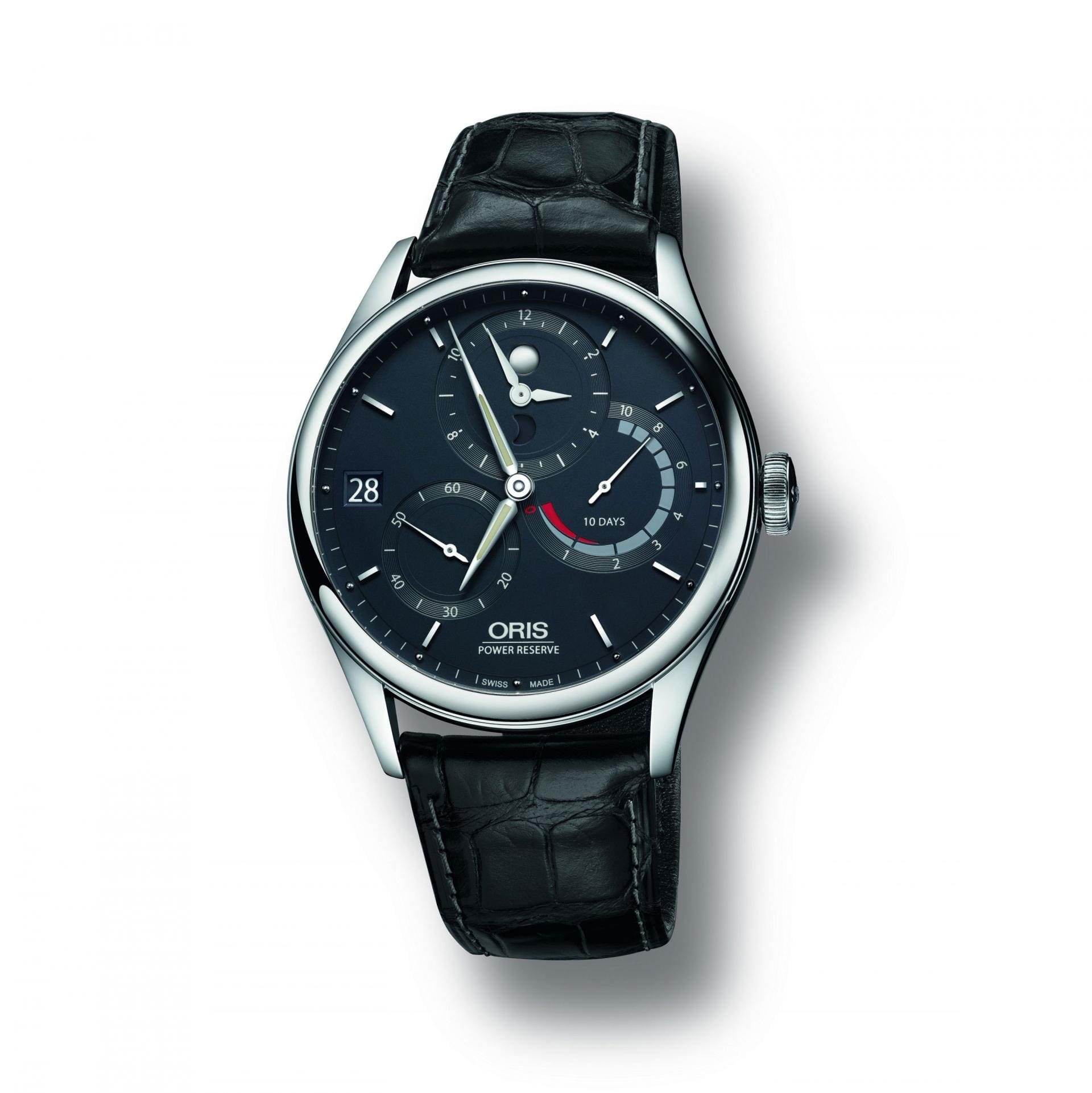 Travelling the country during the mid-'80s, Herzog felt a tangible shift in the way people were appreciating mechanical wristwatches. "The Japanese were the first ones to see the potential of these things," he explains. Aware of Japan's influence over global trends, Herzog predicted that this rediscovered appetite for watches made of gears, cogs and springs would spread. It did.
"The guy you should be really proud of in this country is Paul Smith," says Herzog. "He was the first guy to take our watches and sell them in his shops. He had a vision. At that time, no jeweller wanted mechanical watches, they all wanted quartz watches. Paul Smith said 'no, I want these ones.'"
Fast forward three decades, to where we are now, and a timepiece from Oris will almost invariably appear within the annual 'Best-of-Baselworld' roundups that appear across the internet in the days that follow the close of the world's largest watch jamboree.
In 2012, the attention-grabber was the Artix GT Chronograph, a watch whose retrograde small seconds display ingeniously mirrored the rev counter of a racing car. A year later, the Aquis Depth Gauge set watch websites alight when it became the first timepiece to indicate depth by allowing water to enter its case via a small hole at 12 o'clock. "It's really cool," says Herzog. "It uses Boyle's law [which states that the pressure of a given mass of an ideal gas is inversely proportional to its volume at a constant temperature] to measure depth accurately to 40m."
Still, it was only in 2014 that unassuming Oris really cemented its position alongside horology's heavyweights. The Calibre 110 that debuted that year was the company's first in-house movement for 35 years. While the brand was in the business of manufacturing its own calibres prior to the 1982 buyout – archives suggest Oris made around 275 variants – its modern watches had been reliant on base movements from other manufacturers. "We'd add functions like world timers or regulator alarms to movements from ETA," says Herzog.
The 110 was the first to be designed – if not wholly produced – by Oris itself since the company regained its independence. Spectacularly, for Oris's 110th anniversary, the Calibre 110 delivered a previously-unheard of 10-days of power from a single mainspring barrel. (Typically, watches that offer more than a three-day power reserve will have to incorporate a second mainspring.) A patented, non-linear power reserve indicator illustrated how much power was left in greater detail the further the watch ticked towards empty.
"That really was a breakthrough for us. We didn't manufacture the calibre completely – we have the parts made for us, according to our specifications – but as a movement, it was designed completely by Oris." Remarkably, for an in-house, industry-beating, patent-boasting timepiece, the Calibre 110 was available for just £3,750.
In 2015, Oris added a date window to the same base movement to present the equally elegant Calibre 111. This, in turn, mutated into the Calibre 112, when it was upgraded by way of a GMT function earlier this year. Both watches commanded considerable buzz during their respective Baselworld debuts. Both watches were priced, again, astonishingly, for under £4,200. You can see the emerging theme.
Herzog believes that the respect Oris now enjoys among watch journalists is the direct consequence of three decades of autonomy.
"Independence is a huge advantage," he explains. "We can innovate the way we want; we can move very quickly. There's not a big company in the shadows saying 'you've got to make this and move within this price bracket.' We don't want to sell watches for £100,000, that's not our way of doing business."
Independence means that when the market moves, so can Oris. The previous 18 months have seen a range of brands attempt to combat, or capitalise on, the emergence of the smartwatch. Recent figures may suggest that smartwatch sales are on the slide (down 48 per cent from Q4 2015 to Q1 2016, according to Strategy Analytics; down 32 per cent year-on-year in Q2 2016, according to the International Data Corporation) but TAG Heuer, Breitling, Frédérique Constant and Alpina have all invested heavily in the connected sector.
It would be naïve to dismiss the smartwatch movement as a fad; it would be equally naïve to overplay the threat smartwatches pose to the mechanical watch industry at large
As unimaginative as it has become for watch interviewers to provoke their subjects on the point of smartwatches, it seemed pertinent to do so with Herzog. Apple had just unveiled its second crack at getting us hooked on the miniaturised computers it's invented for our wrists. At the launch, the company claimed that it has become the world's second largest watch brand, trailing only Rolex. That's kinda massive.
"For guys like Apple, of course smartwatches make sense," says Herzog. "But I said from the beginning, I don't see any future in this for Oris. There's no long-term value with a smartwatch. Yes, I like to know how many steps I've done during the day – but tomorrow that function is outdated. There's always a newer smartwatch around the corner. You have to throw away this one and buy the next one. If you look at an Oris watch, you have something that after 10 years you'll still like to look at, you'll love to see it on your wrist. You don't have the same emotion with a smartwatch."
The truth, of course, is that no one really knows the extent to which the smartwatch sector will grow. Not the CEOs of watch companies; certainly not those of us who get to interview the CEOs of watch companies. It would be naïve to dismiss the smartwatch movement as a fad; it would be equally naïve to overplay the threat smartwatches pose to the mechanical watch industry at large.
Thirty-five years ago, Herzog wagered that traditional timepieces would always win out in the hearts and minds of the style-conscious. So far, history has proven him right. Oris can thank its recent success on a run of solid watches delivered at sensible prices. While the brand stays committed to that formula, its winning streak looks set to continue. Up the Toffees!