Sonia Petroff: the accessories label bringing back the jewellery belt
When Maria Leoni-Sceti inherited the vast archive of 1960s Italian socialite and jewellery designer Sonia Petroff, she saw an opportunity to resurrect her collection of bejewelled statement belts for a modern generation
Born into Bulgarian aristocracy, Sonia Petroff was never one to play by the rules. Following the second world war, she and her family fled civil unrest and settled in Buenos Aires, by way of Switzerland and Romania. Rebelling against her family's wishes for her to marry young, the fiercely independent Petroff ran with a glamorous and eclectic crowd, including film stars and royalty. She courted Marlon Brando in Paris, Italian dukes in Italy and partied with Diane Von Fürstenberg at Studio 54 in New York.
Throughout her life, Petroff designed costume jewellery for her friends, as well as working with couture fashion houses including Nina Ricci, Valentino and Balmain. She eventually married an eminent Italian university professor and prominent figure within both intellectual and social circles. By this time she was in her 40s and living in Rome, a city which inspired many of her playful and glamorous collections.
"She was very tall, gracious and elegant and always captured the attention of everyone around her," recalls Maria Leoni-Sceti, the wife of Petroff's nephew. "You couldn't help but look at her when she walked in a room."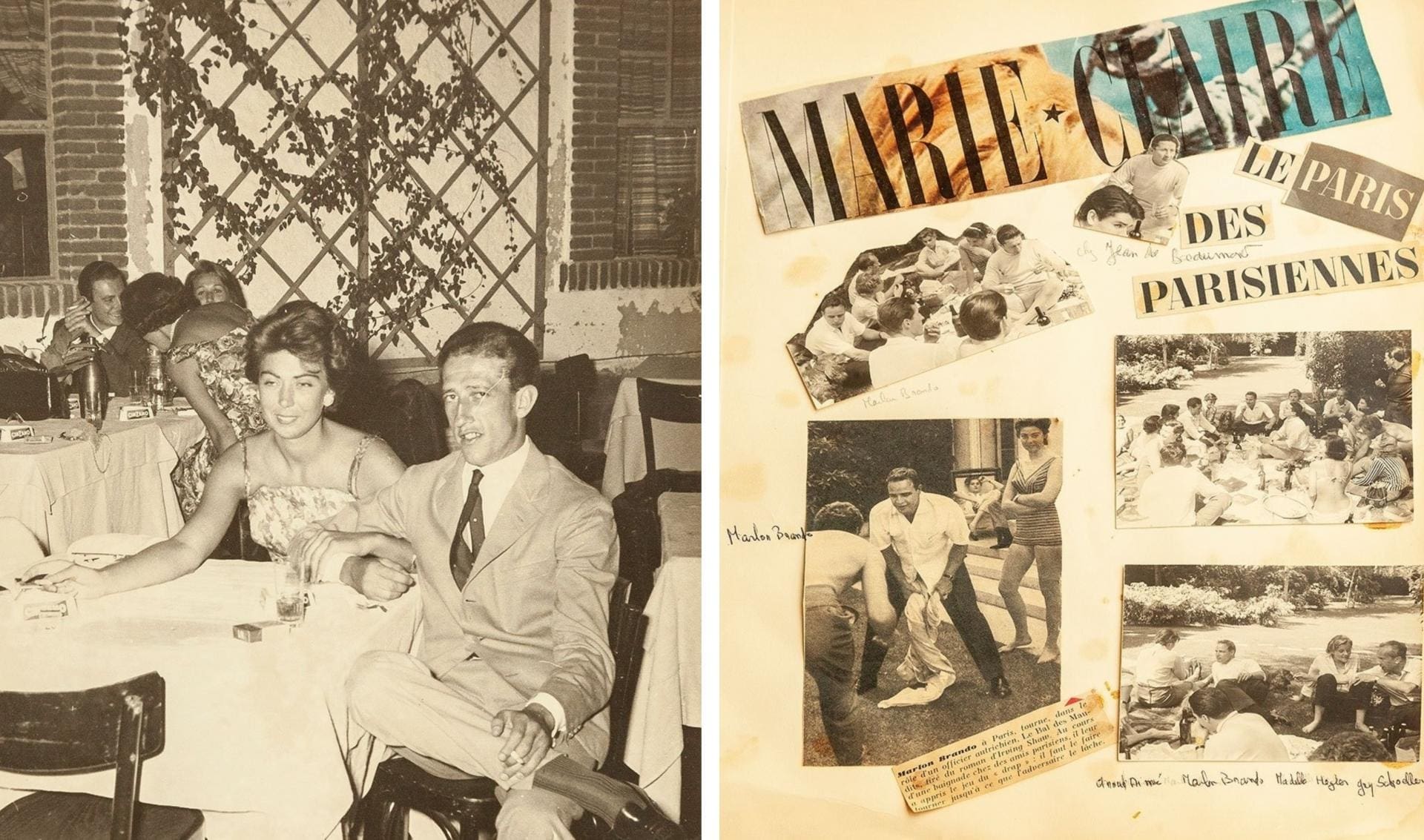 When Petroff passed away, she left her vast archive of more than 800 pieces of jewellery to Leoni-Sceti, alongside sketchbooks, newspaper cuttings and photographs. Leoni-Scenti originally planned to create a coffee table book of Petroff's designs before realising the potential of rebirthing the brand for a modern, global audience.
"When we launched the label, statement belts weren't being widely worn at the time, which was both a blessing and a curse," Leoni-Sceti recalls. "I knew we had an incredibly important niche, which made us special, but it was an accessory that we had to help bring back again."
And bring it back she did, recreating Petroff's exuberant jewellery belts in Italian silk cord and glossy leather, finished with smooth cabochon stones and bejewelled statement clasps. The animal kingdom plays a recurring role within the vibrant collections, from surrealist lobsters and gilded parrots to scarab beetles and sinuous seahorses.
Belts are complemented by contemporary cuffs, earrings, rings and evening bags, designed by Leoni-Sceti and imbued with the spirit of Petroff. To modernise the collection, belts have been designed with adjustable closures and clutch bags are big enough to accommodate a mobile phone.
"Italian design is timeless, with a wonderful blend of history and freshness," confirms Leoni-Sceti. "A pattern from a beautiful 16th century ceiling in a Roman palazzo can inspire the design of a handbag or a dress. Italians have an innate sense of style; a nonchalance and ease of mixing colours, styles and patterns."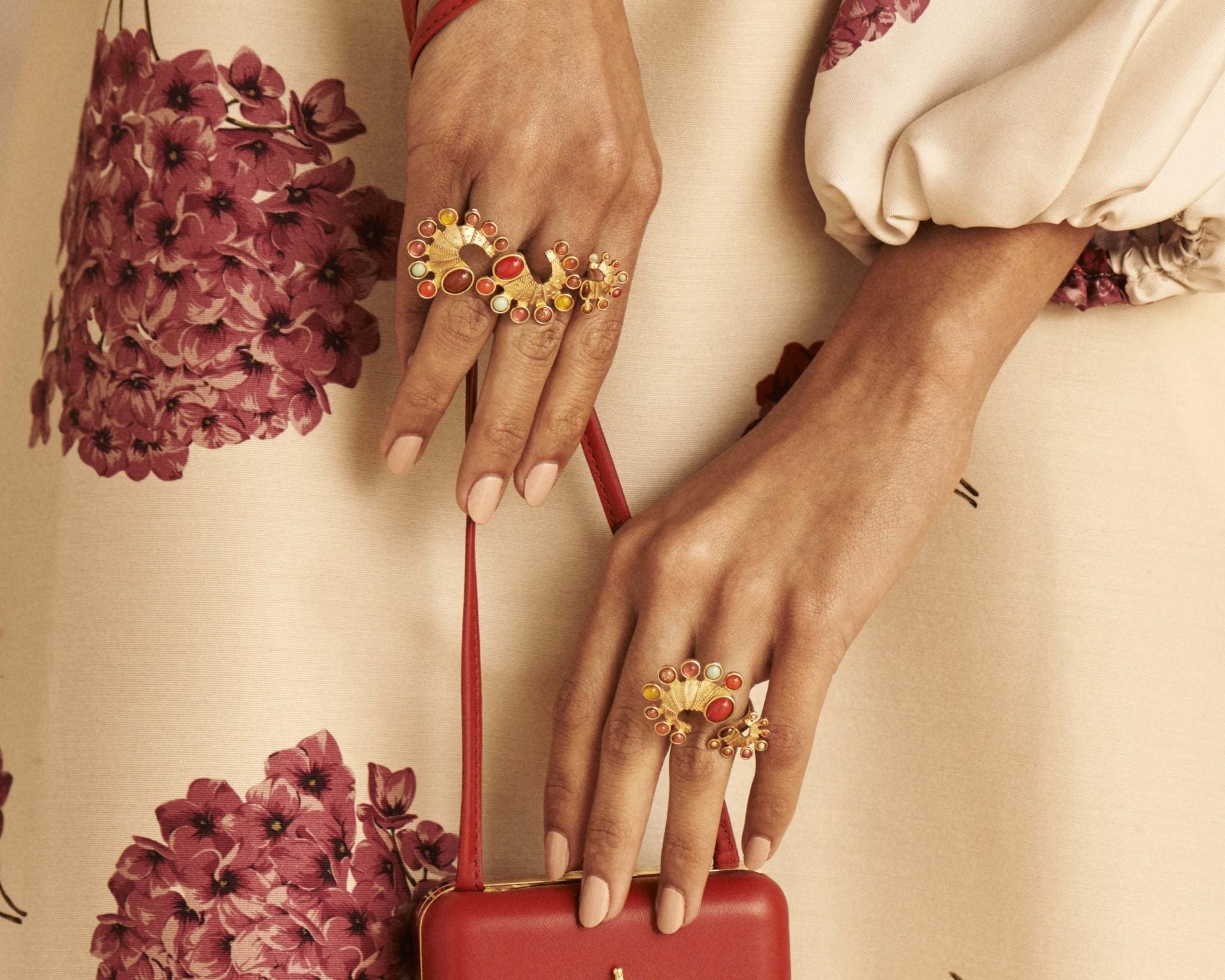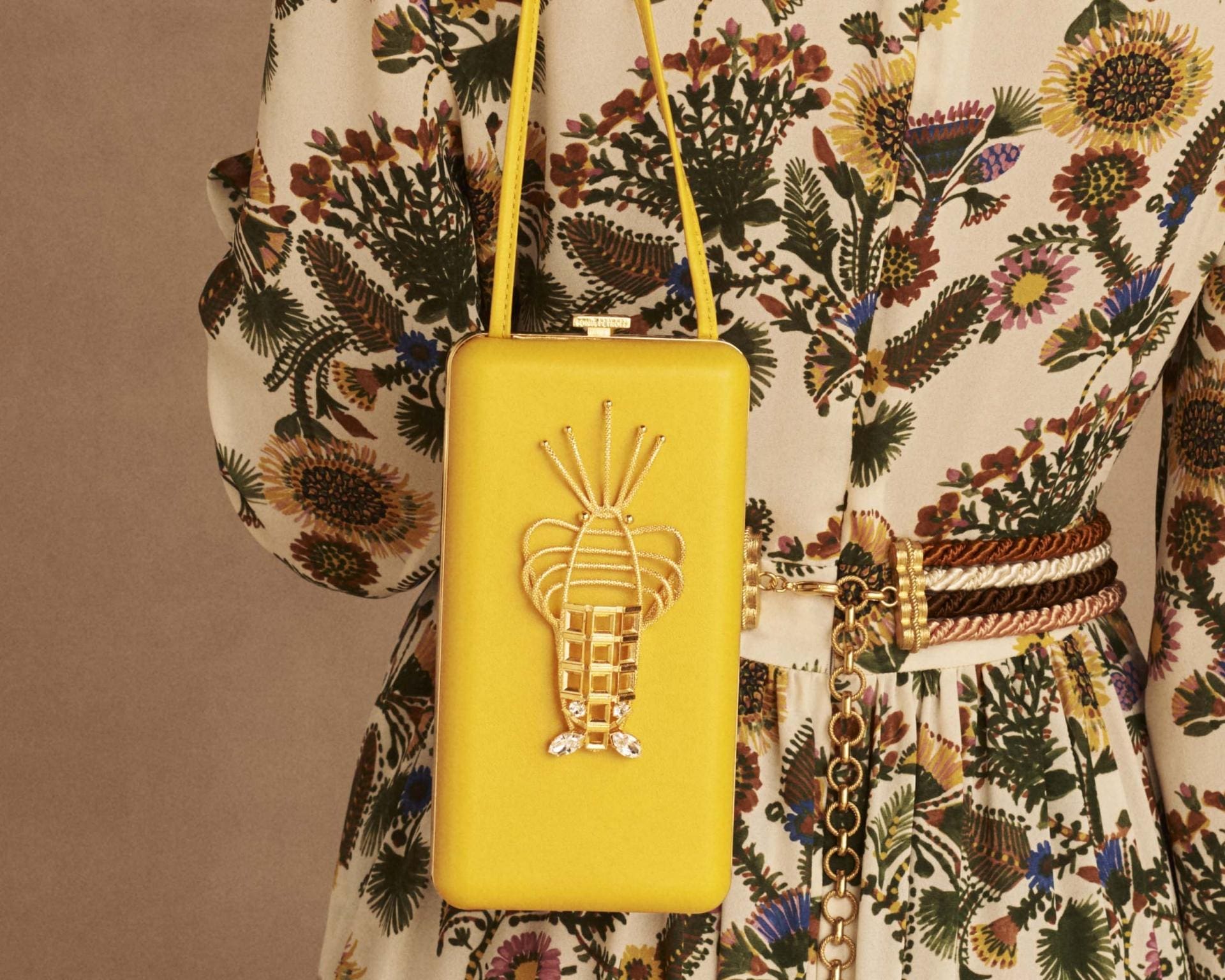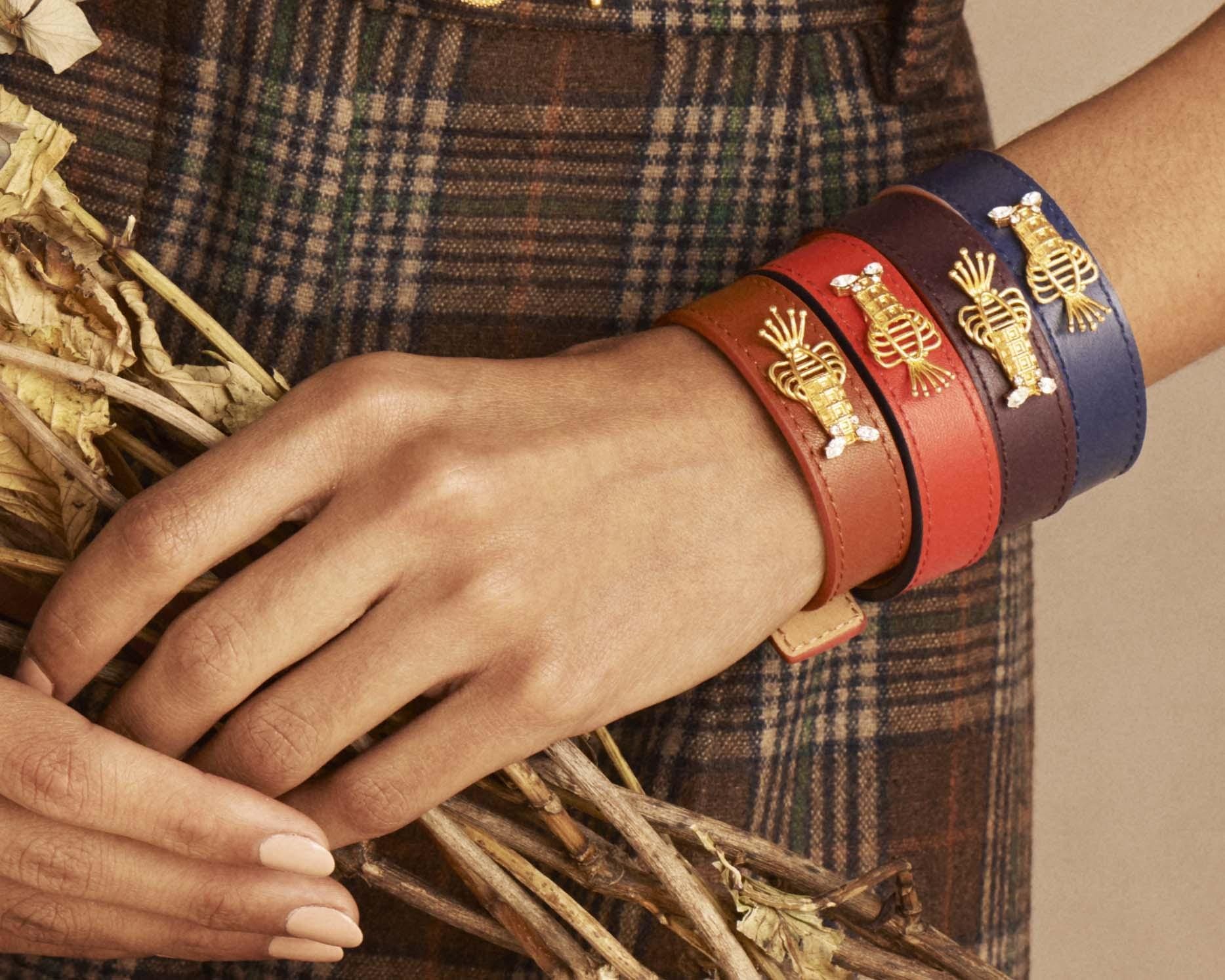 Like Petroff, Leoni-Sceti is well travelled: born in America, she lived in Paris and Rome, where she met and married her husband. She later moved to London and currently lives in Surrey.
"Although she never had children herself, everyone in our family agrees and remembers Sonia as being very maternal. She was incredibly kind, warm and loving toward children, as well as being so much fun."
In regards to the current casualwear adopted as a result of Covid-19 restrictions, Leoni-Sceti is confident that glamour will return: "There will be fewer events, but it will make the ones that we do go to feel even more special. Lockdown has forced us to slow down, reflect and think about the health of our planet, our relationships and how to create a better life balance. Everyone craves a little glamour in their life as it represents escapism from our everyday routine."