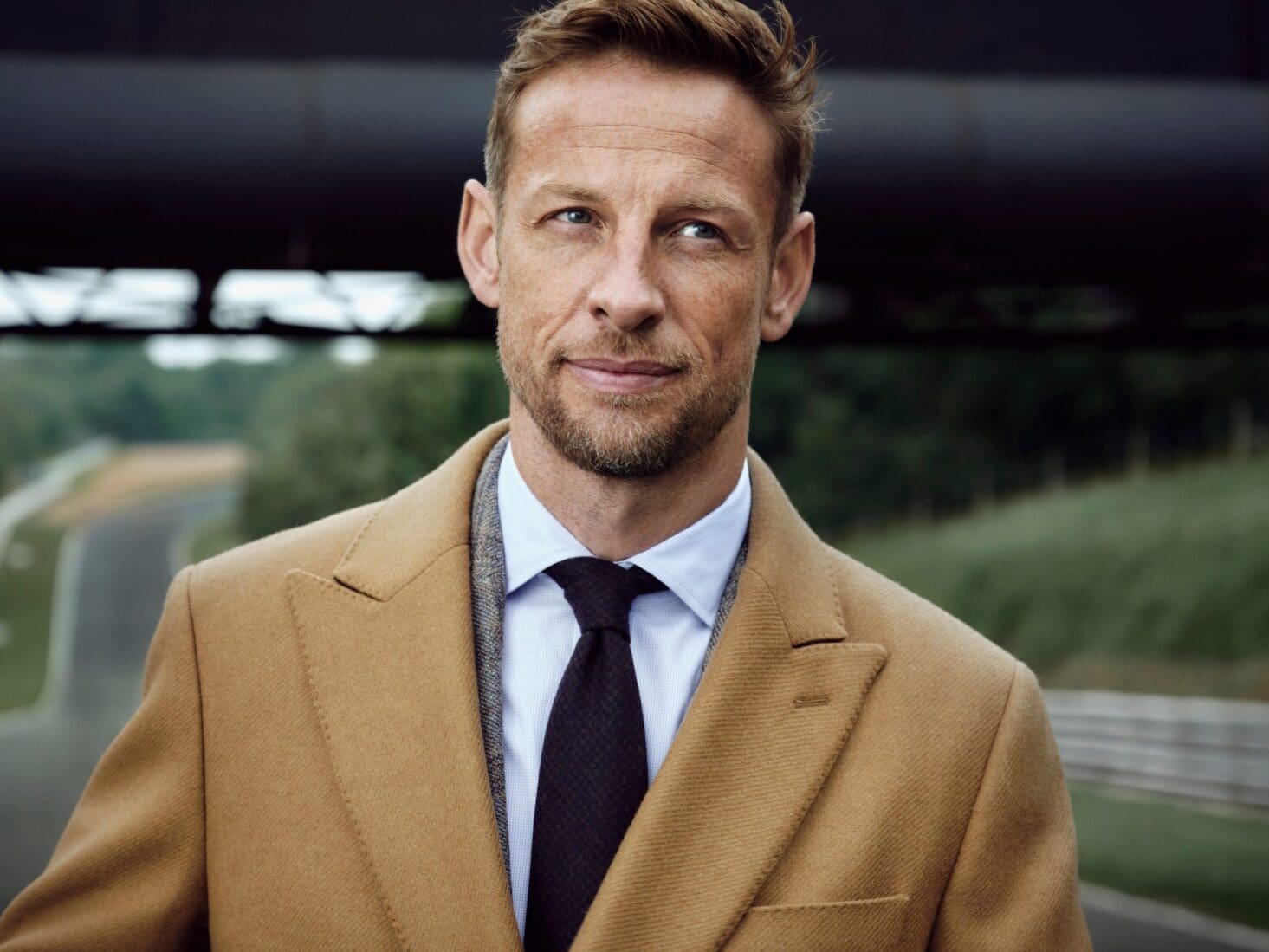 Jenson Button on reviving Radford, Hamilton vs Verstappen & the future of F1
"Silverstone was great – a home race. I just wish I was able to get on the podium there."
Sunday 12 June 2011. Gilles Villeneuve Circuit, Montreal, Canada. Lap 40 of 70. Jenson Button, driving in the red-and-silver of McLaren, sits in 21st – and last – place having collided with Fernando Alonso three laps before.
It's been an eventful afternoon for the 2009 Formula 1 World Champion. Having started in seventh place, Button collided with Lewis Hamilton on lap eight, forcing his teammate to retire. 'What's he doing?' Button famously asks the team radio. The race resumes and Button is given a drive-through penalty for speeding behind the safety car.
By the time Button and Alonso crash, the Canadian Grand Prix has already seen the deployment of six safety cars and been suspended for two hours mid-race due to torrential rain. Button, regarded as a wet-weather whizz, is about to write his name into Formula 1 folklore.
Exhibiting the sort of silky driving style that had already engendered comparisons with Alain Prost, the 31-year-old Brit begins sliding through the pack. By lap 44, he's up to 14th. By lap 64, he's 5th. Barrelling down on race leader Sebastian Vettel, Button passes Mark Webber and Michael Schumacher on lap 65, setting the fastest lap of the race on lap 69.
When Vettel bottles it, running wide on the final lap, Button claims one of the most staggering victories in F1 history. At four hours and four minutes, it remains the sport's longest ever race.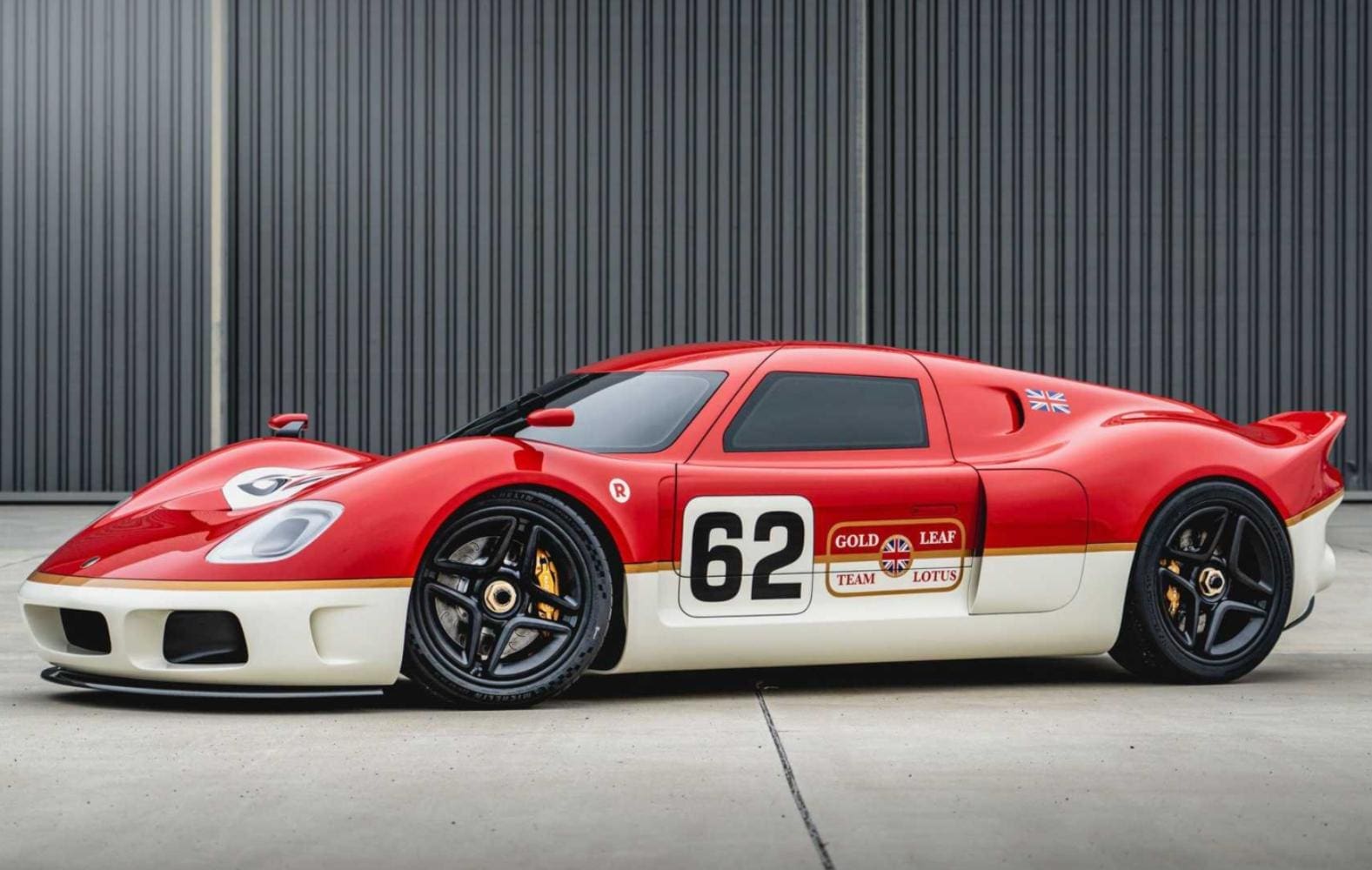 Ten years later, as he prepares to relaunch historic British coachbuilder Radford from his home in California, and debuts a new collection with menswear brand Hackett (he's modelling the range in the pictures on this page), it is the Canadian Grand Prix of 2011 that Button singles out as the moment he'd most like to relive from his time on the track.
"It was a four-hour race! I was in last place, twice, I had six pit stops, one of which was a penalty, there was a drive-through crash for two drivers, and I won the race in the last lap! So, yeah, you could say that emotions were running high!"
Earlier this year, the reborn Radford revealed its first car: the Lotus-based Type 62-2. Ahead of the reveal of coachbuilder's second model, which he's currently test driving, Button talks favourite tracks, this year's title contenders, and the most exciting Formula One season in recent memory.
So, the Hamilton vs Verstappen crash at Monza. Who was to blame?
I think it was more Verstappen's fault – the door was always going to close into turn two. So more Max's fault, but I think at Silverstone the incident they had between them was more Lewis' fault. But, you know, neither of them want to give an inch. And that's what happens in racing and I'm sure it's not going to be the last time.
Fans were left fuming when the FIA chose to classify the two-lap Belgian Grand Prix as a completed race in the face of torrential rain? Did the FIA call it right? What were the alternatives?
It's in the regulations. So yes, they did the right thing. I think there has to be an alternative. First of all, the cars need to be designed [to cope with the weather] or the regulations need to state that they are able to drive in wet conditions.
Who's your money on for the 2021 title?
I don't know! And that's why the 2021 championship is one of the best I've watched! Two points between them [at the time of writing] and it's either of them who could take the title. The great thing is two very different drivers, two very different teams. And competitive on very different types of circuits. So yeah, great to watch.
Is Formula 1 becoming more competitive? If so, why?
Well, it's still the first two teams out front. But it's nice to see McLaren getting in on the action a little bit. Hopefully the new regulations and changes to the budget cap will help the smaller teams.
What do you make of Bottas' upcoming move to Alfa Romeo?
Yeah, it's always a weird one, when you go from a top team to a not-so-top team. It is a long-term contract for him, so it's the first time he's ever had that in F1. But still, it's a tough pill to swallow. Now he's got to get his head down and develop that team around him and hope they have the funding to move forward.
What advice would you give to George Russell ahead of his move to Mercedes?
I don't think he needs any advice, really. I think the main thing is just to be himself – he's got his head screwed on and he is a good person. He has the raw talent, he works hard. So yeah, I think going in there not trying to be something he isn't – just be himself.
How will the regulation changes coming into effect next year affect the sport?
Hopefully for the better. The racing will be better, they'll be closer because of the way the aerodynamics works. It's more ground effects, which shouldn't affect the following car with dirty air as much.
Do you see a shift in the teams competing for the title next year?
I still think you're going to have the top teams fighting at the front, but maybe you will have Ferrari and McLaren a little bit closer. That's what we're hoping for anyway. So we'll have four teams fighting for the championship.
Who do you class as the best five F1 racing drivers of all time?
I mean you can't really compare – very different eras. You can't compare Lewis to an Ayrton Senna or Fangio – very different equipment, very different driving styles and the competition was very different for those individuals. All you can do is compare a driver to their competitors at that moment in time.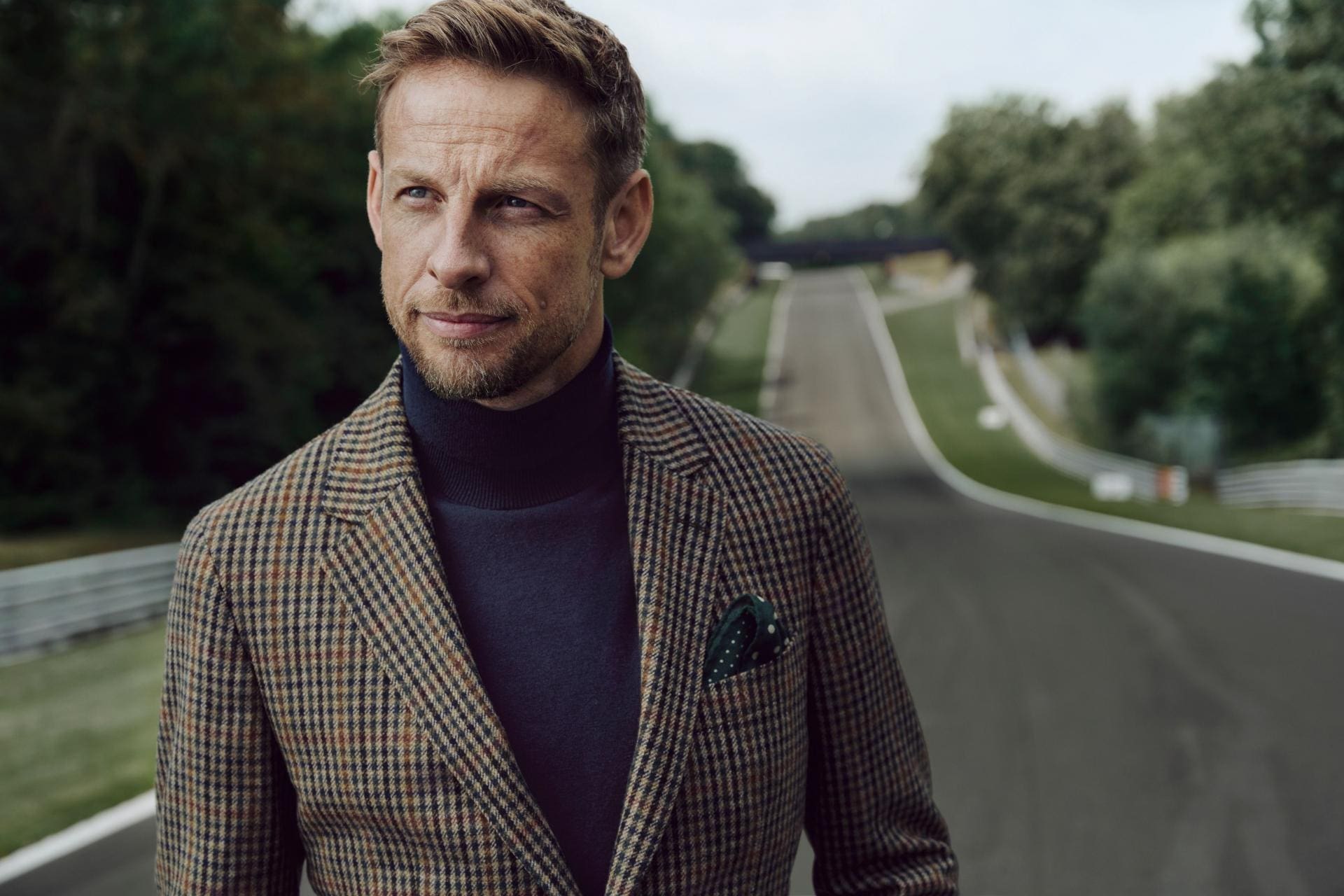 Which was your favourite track to race?
I loved Spa [Belgium] because it was fast, it was flowing – all drivers love that and you had the possibility of overtaking. Suzuka [Japan] is an awesome circuit, but overtaking is very limited. Silverstone was great – a home race. I just wish I was able to get on the podium there.
Which career moment would you most like to forget?
You know, you can't forget them because they make you the person you are. I was very bad at letting bad moments staying with me for a longer period of time than they should have. I was struggling to get over it, but it is what it is – you can't change it.
What's the best-looking car currently on the F1 track?
The quickest one always is. Looks don't matter in F1 but the quickest car for some reason always looks the best so I'd say the Mercedes or the Red Bull.
What car are you driving at the moment?
I have a Lotus Evora, which is great fun. It has a manual gearbox, six speed, V6 and it screams. It makes me feel like a kid again because I mostly drive automatics. So to get something that's fun and sporty again is really great. I'm enjoying it a lot. Apart from that, it's classic cars.
If you could only save one car in your collection, what would it be?
It would have to be my dad's 550 Ferrari. It was his favourite car. He had that and a Corvette which I also own – a 57 Corvette – but the Ferrari was the one that was his baby. He put a sports exhaust on it and it was very loud. It was a burgundy 550 and used to drive Monza and, for him, that was everything. So that's the car that I would keep – for the memories.
If you could add one car to your collection, what would it be?
This is a tricky one! I have a couple of cars coming – one being the Type 62-2 Radford. I'm obviously involved with Radford so I was always going to choose that one. The other car that I have on my shopping list, which will be coming next year, is the Lotus Evija, which is a fully-electric, 2,000-horsepower monster. It's beautiful and the technology that's gone into it is very impressive. It's a complete carbon monocoque, not just a tub like you have in a McLaren. It is the whole thing in one-piece carbon fibre, from the front to rear of the car, so very impressive and I can't wait to see how it performs.
And lastly, you look very dapper in the press images we've been sent from Hackett. Very English Gent. What attracted you to working with the brand?
Haha, thank you! Well, it's a true British brand. Since I was a wee lad, I've always seen the Hackett campaigns and it's a style I've always loved. I might not live in the UK but I have very British roots and to work with a company like Hackett really does mean a lot. I love the style of the clothes but also of the photoshoots, and I love the direction the company's going in. It's very youthful, but it's still going to look fantastic on someone that's in their 40s, 50s, or 60s.
Thank you Jenson.
Pleasure.