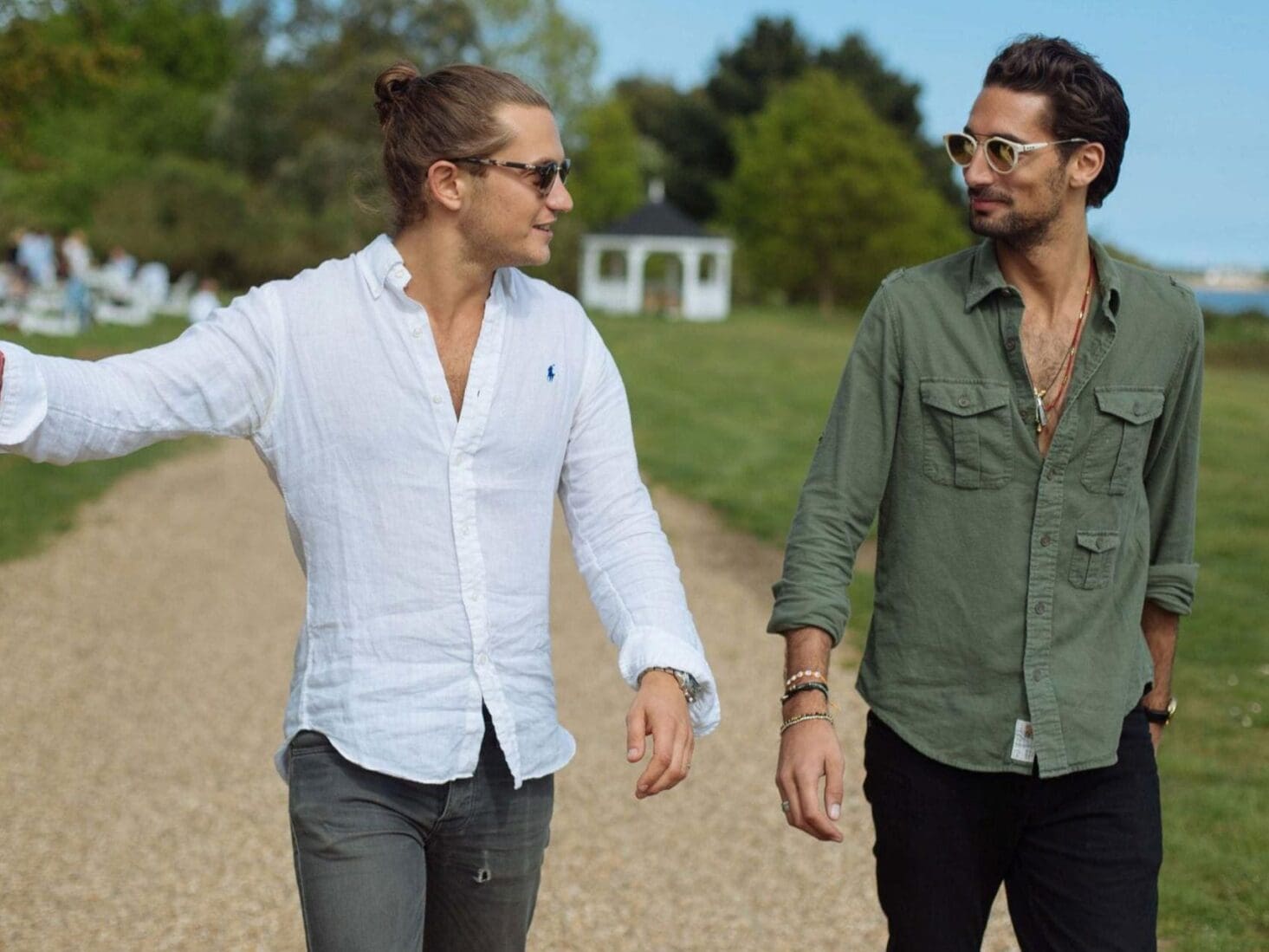 Hugo Taylor, Interview: My Life in London
Hugo Taylor, of Made in Chelsea alumni, met business partner Charlie Morris while relaunching London's iconic Chinawhite nightclub in 2009. Long nights led to sunglasses-reliant days and the pair soon realised their joint passion for characterful, sophisticated frames
Four years on and the brand has built a 60-plus-strong collection of covetable lenses, available to buy in Harvey Nichols and The Modern Society, with a stash of celebrity fans including Harry Styles, Millie Mackintosh and the Delevingne sisters.
Taylor Morris is inspired by style icons of yesteryear, from Marilyn Monroe to Steve McQueen, modernised for a global audience. Retro-inspired silhouettes are embodied with the spirit of London and a sense of adventure; the Belstaff of eyewear, essentially. Here, Hugo Taylor talks sunglasses, style icons and the perfect first date.
Home is Notting Hill. I have just moved out of South West London for the first time in my life.
I met Charlie Morris when we were both hired to rebrand and relaunch they infamous Chinawhite nightclub. They were exhausting days and nights but some of the best of my life as they forged an unbreakable bond of friendship between Charlie and I, teaching us a huge amount about how to run a business and how to have a truckload of fun whilst doing it.
Passion and necessity inspired us to launch a sunglasses line. We both shared an obsession with sunglasses but also could not find what we wanted stylistically in the market. We saw a gap to be the next big British eyewear brand and thought, why not – how hard could it possibly be? Turns out, very!
Before launching Taylor Morris, I owned an embarrassing amount of sunglasses and needless to say I now have exponentially more. People steal from me a lot, either that or I give them away. I like making people happy by having cool shades so often when I am on the beach and someone admires my frames, I just take them off and hand them over.
We like to think of ourselves as quintessentially British, with the correct amount of sartorial elegance mixed with a kick of eccentricity. We love interesting tortoiseshell, metallic subtle mirror lenses, brushed metal work and classical frame shapes.
We love each other like brothers and almost never stop laughing at one another. I would say we disagree 10% of the time. Charlie is a wonderfully talented designer; I'm rock, he's roll.
We are both organised in different ways. Charlie has OCD. His desk looks like an operating theater – absolutely spotless. My diary is planned with military precision though. I can pretty much tell you what I am doing every day for the next year. God we sound boring, we used to start work each evening at Chinawhite by drinking five shots of tequila each.
My style icon is Keith Richards, every time.
Believe it or not, Mexico City wears sunglasses best, that place rocks. We travel there a couple of times a year as the brand has really taken off in Mexico. LA also has strong game, as does Athens.
My favourite spot in London during summer is the Serpentine; Hyde Park has a very special place in my heart. For outdoor dining, it has to be The Ivy Chelsea Garden. The staff are great and it's really peaceful. My tipple of choice? In the summer I like to drink M de Minuty Rosé.
My best advice for picking a first date is to go in strong. If they like Sushi it has to be Kiru in Chelsea; it is officially the best in London. Otherwise La Petite Maison in Mayfair. Both are elegant and stylish.
The last great meal I ate was at Luke Dale Roberts' The Test Kitchen in Cape Town. Eight wine-paired courses, it defied belief.
Summer is peak period for work with Taylor Morris but we usually find time for a couple of weeks off. I think this summer will be Mykonos and Sardinia.
Luxury is not a price tag to me. It's a state of mind. Luxury is slow, methodical and requires patience and dedication.