9 Sustainable Swimwear Brands to Wear This Summer
Make a splash for all the right reasons this summer in swimwear designed as much with the environment in mind as making you look good
Looking, and feeling, great on the beach has long been big business – although this is somewhat ironic given the size of the scraps of fabric you'll see on the shores of Ibiza, Mykonos, Bodrum and St Barth's this summer. This big business has now become a big problem, though, because swimwear is usually produced using some of the worst man-made textile offenders out there.
So we've rounded up some of the best environmentally-minded brands out there, committed to showing us how swimwear can be designed, and manufactured, better. While the word 'sustainable' is being bandied around by many, we believe these companies are taking plenty of steps in the right direction, if they haven't already done, and they're blazing a trail for what's possible in terms of look, feel and fit. Why would you want to wear anything else when sustainable swimwear looks this good?
Mymarini
During months of surfing and living a simple life in Colombia, Mareen Burk found the surf and swim offering, its fabrics and production "unbearable". So she set about solving the problem and, in the six years since, the market has developed apace, and the customers are there, with awareness than ever before. "More and more women want to know where textiles are from and whether they contain any toxins," confirms Burk. Quality is of utmost importance. "If you take a pair of vintage jeans with holes, you still have a cool style. When you have a bleached bathing suit or one with worn-out elastic, it will never look good on you."
Almost every Mymarini product is produced in Europe to ensure a low CO2 footprint; fair pay and good working conditions are the norm. Every element of the production chain has been considered in terms of reducing impact on the environment, from a wastewater treatment plant to the use of nylon regenerated from old fishing nets.
Talia Collins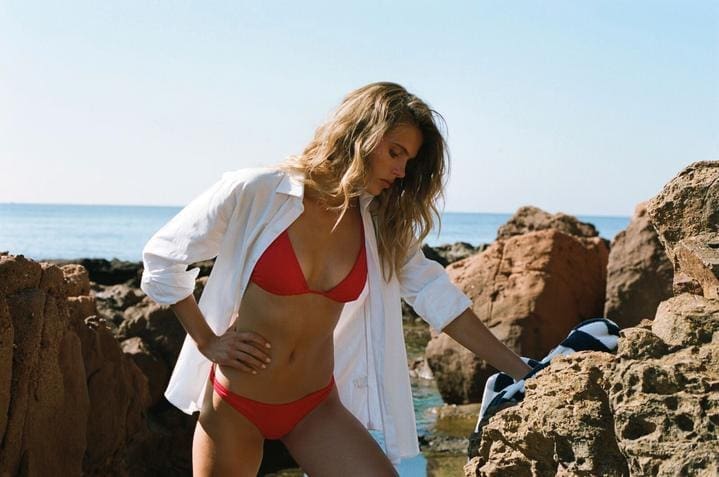 ECONYL® is a word we hope to hear more and more. This innovative yarn, ethically produced from discarded fishing nets and plastic litter, is the base of every Talia Collins fabric. It's blended with Xtra Life™ Lycra®, resulting in a material proven to be twice more resistant to abrasions and sunscreen than most swimwear fabrics so it lasts much longer. Oh and the Italian materials are chlorine-resistant with SPF50.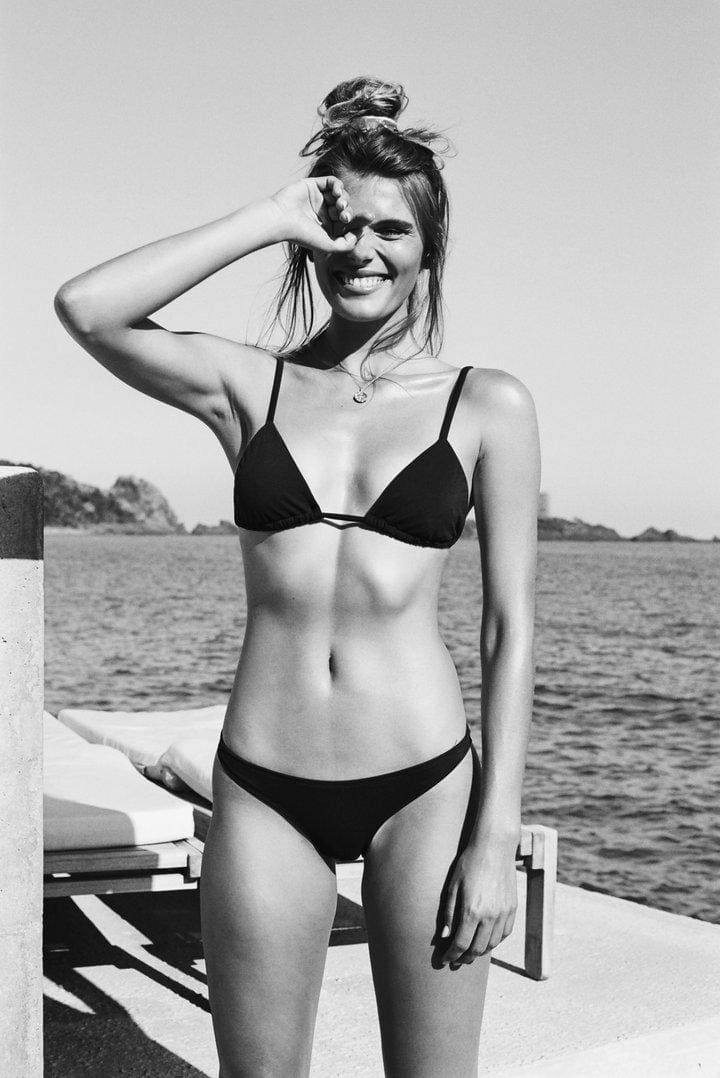 Talia Collins, a former Vogue Paris stylist, spent childhood summers in Brittany and the South of France, which cultivated a respect for and love of the ocean. "Fashion today is the world's second-largest polluting industry. We should be thinking about giving fabrics and industry by-products a new life, which is why my collection is aimed at women who care about their clothes, where they come from and their afterlife." Talia Collins donates 10% of its global profits to Healthy Seas, an organisation committed to removing waste from our oceans.
Natasha Tonic
Shop less, use more, buy better, Natasha Tonic tells us simply. This American brand launched in Los Angeles in 2017 and everything is designed, purchased and sewn locally. It has replaced traditional (non-biodegradable) polyester with a natural hemp fibre that is anti-microbial, UV resistant, durable and multi-purpose – wear as swimwear, lingerie, bodysuit or activewear. The designs are custom dyed – to minimise the toxic impact on skin, and nature – and season-less, reducing waste.
"Our sustainable swimwear is designed for those who like to pack light. Silhouettes are classic with a modern twist. It is made for the women we know: The active woman. The rosé drinker. The gallery hopper. The pick up and go on a moment's notice traveller." The brand donates 5% of every swimsuit sold to help fight against the plastic pollution in our oceans.
Davy J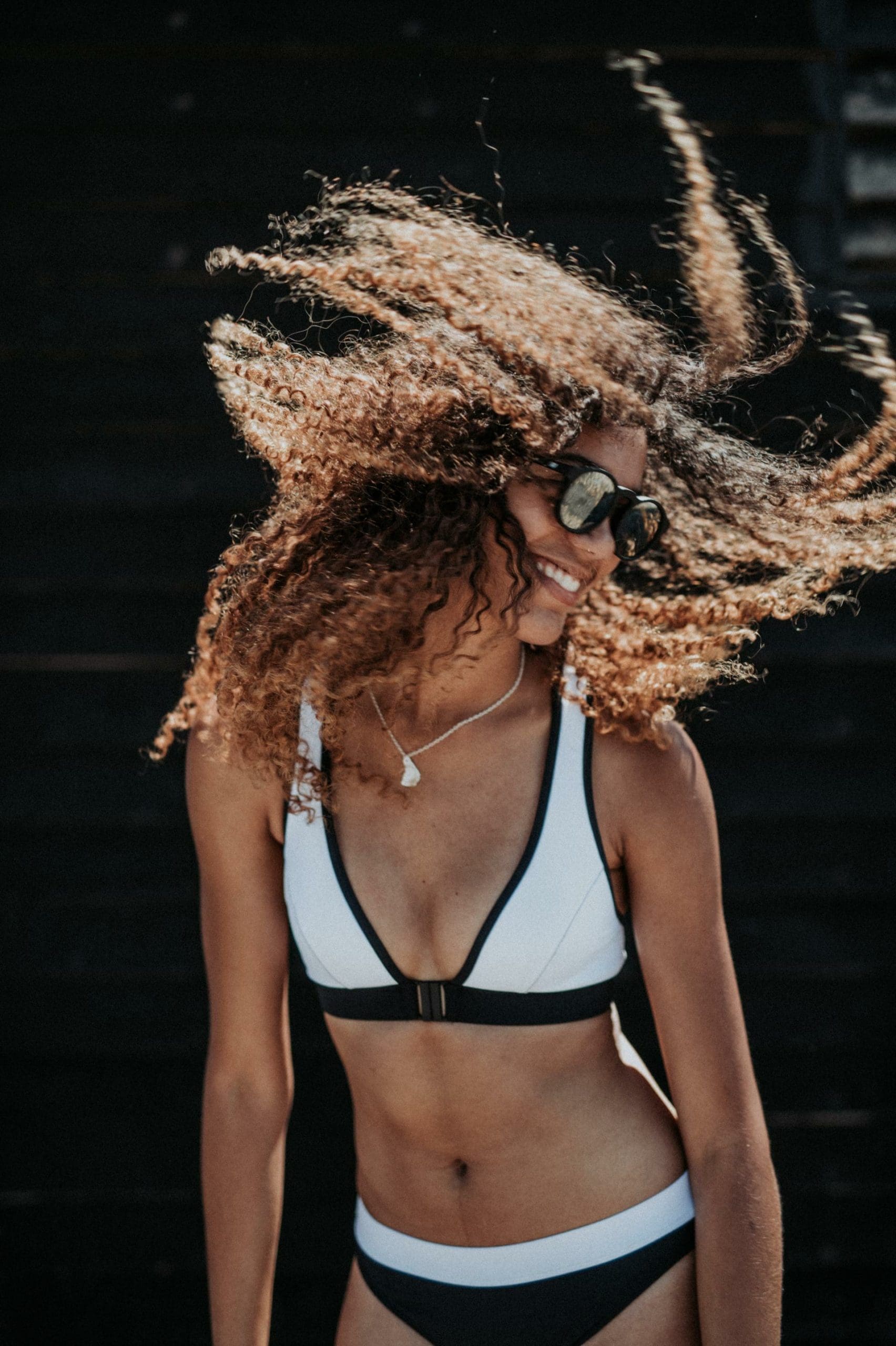 This Devonshire brand has the sea in its blood and passion at its heart. Its first collection used 100% regenerated nylon yarn from waste including spent and ghost fishing nets; a staggering 640,000 tons of fishing nets are left in the oceans every year (accounting for one tenth of all marine litter). For every ton of waste nets collected there is enough nylon regenerated to create more than 10,000 swimsuits. Its plans are laudable. "While our suits are built to last, when they do eventually reach the end of their life we want you to return them to us and we will find a way to reuse the resources. The target will be to achieve 60% closed loop recycling by 2020."
Even better, this is swimwear for actual swimming – not just posing by the pool and looking great at that beach club. It's designed to "survive a dive, pull off a cliff jump or handle a waterfall". A double-lined, high elastane composition provides extra strength, durability and shape; hidden rubber edging and cross-back designs are built in to ensure you surface from the water in the same condition as you entered it.
Peony
There's lots to love about this young, family-run Aussie business, named after the bloom that signals the beginning of summer. Peony does a fine line in pretty gingham pastels and ditsy floral prints, and its credentials are sound too; the brand uses only regenerated eco fabrics such as ECONYL® and details such as trims, boning and removable cups are designed to last as long as possible.
"In 2017, we began our journey towards sustainability. We refer to this process as a journey because as we progress down this path, we realise there is always more to learn and new ways to adapt… Each season we introduce new sustainable processes and become more efficient at minimising our impact." When it comes to eco-shopping, we'd suggest avoiding 'sustainable' brands that don't spell it out as clearly as the likes of Peony; honesty is absolutely the best policy.
Lilliput & Felix
Lilliput & Felix's website proudly displays, because of its commitment to social and environmental sustainability, the prestigious Butterfly Mark of Positive Luxury, a company that connects luxury brands to "people who care about the future" and rewards these brands for their efforts. The London-based brand champions swimwear for "dreamers, aesthetes and travellers for whom style and elegance is a way of being", focusing on a luxurious, structured feel, a sense of romantic nostalgia and 'multi-tie' shapes.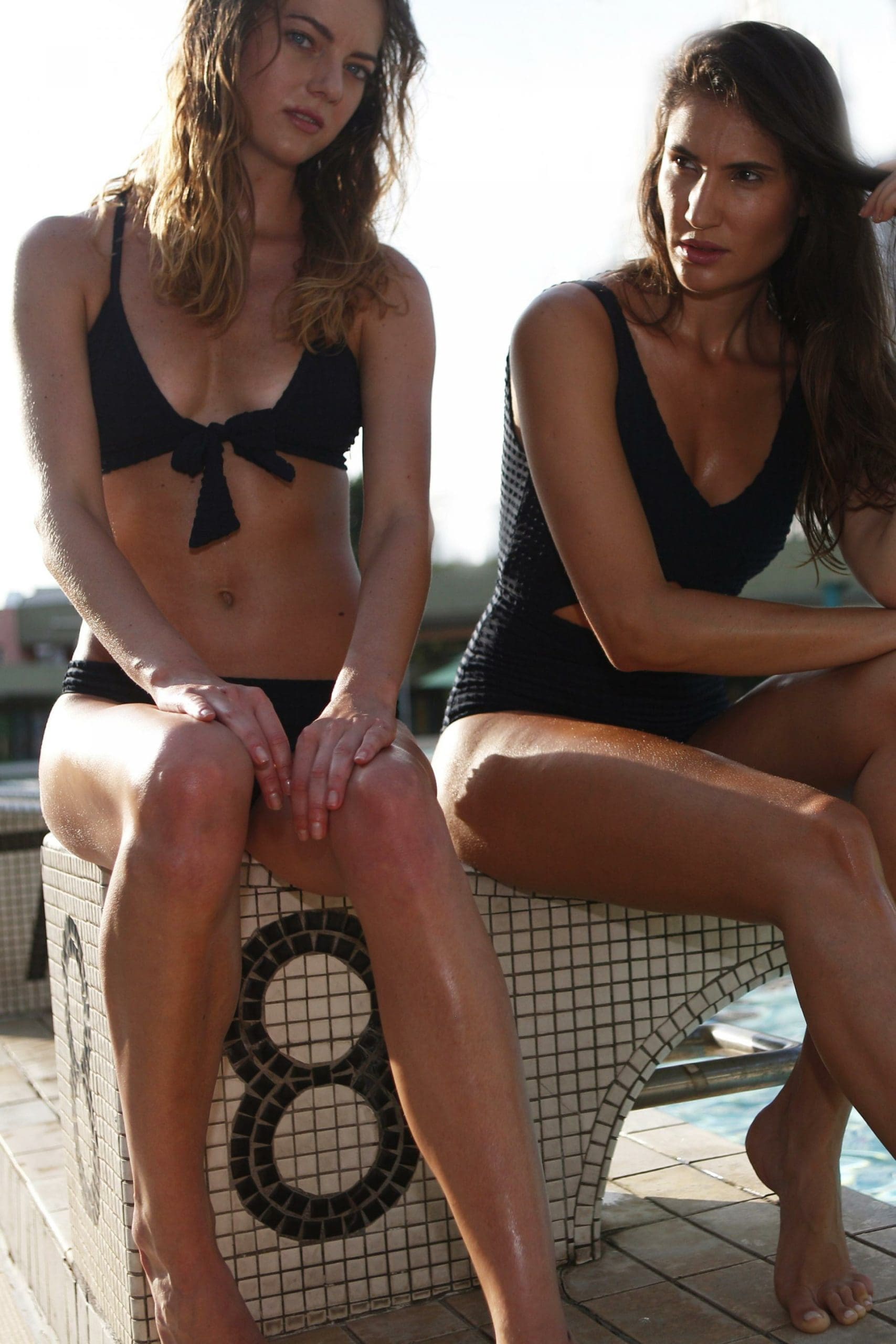 The brand uses recycled plastics and fishing nets in its solid and printed fabrics, and weaves only what is needed for the textured fabrics, locally in Europe. It partners with small ateliers and conscious factories to make sure that products are constructed in a safe and happy working environment, as well as re-purposing and donating end of production fabrics and trims to minimise waste.
NOW_THEN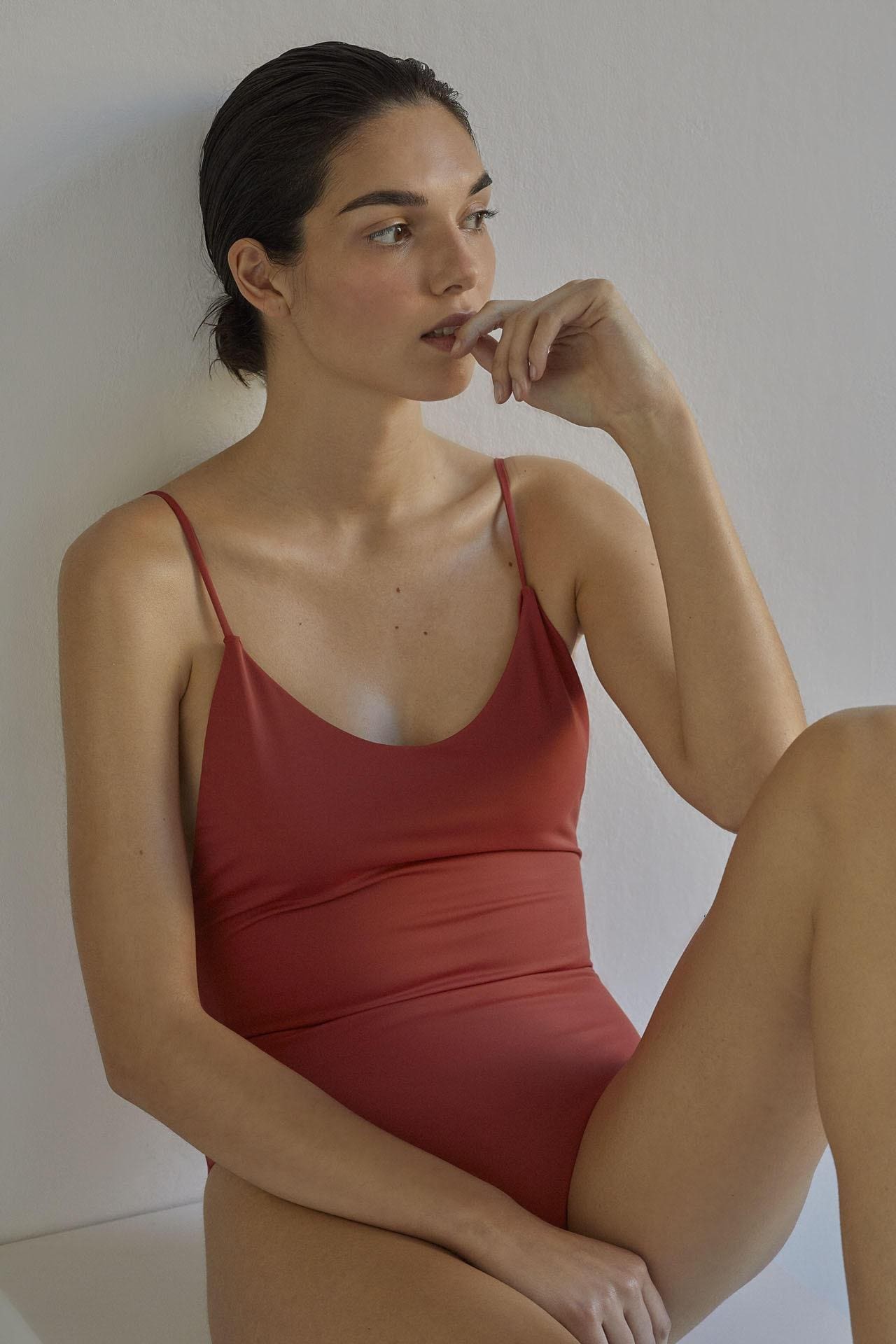 Its swimwear is simple, streamlined and sleek, and its manifesto is ambitious. "We make high-end ecoluxe collections responsibly in small-scale production. We put our eyes and heart in quality and detail because we know that good things take time. We… believe that the ocean is a magic place, which is worth protecting." The brand's name alludes to a future that does not exist yet, because "fashion has the powerful ability to let us dream… we are convinced that fashion should be fair and sustainable, and should contribute to make this a better world for tomorrow".
For every swimsuit it produces, NOW_THEN upcycles up to 300g of marine debris and other nylon waste. All its fabrics and components are Oekotex® 100 Standard certified, which means that they are free of harmful and toxic chemicals. Its neoprene is particularly innovative, replacing the petroleum for mineral and resulting in smooth, stretchy, lightweight ecoprene. "We are divers, surfers, ocean adventurers and we are committed to protect what we love." Hear hear.
Finisterre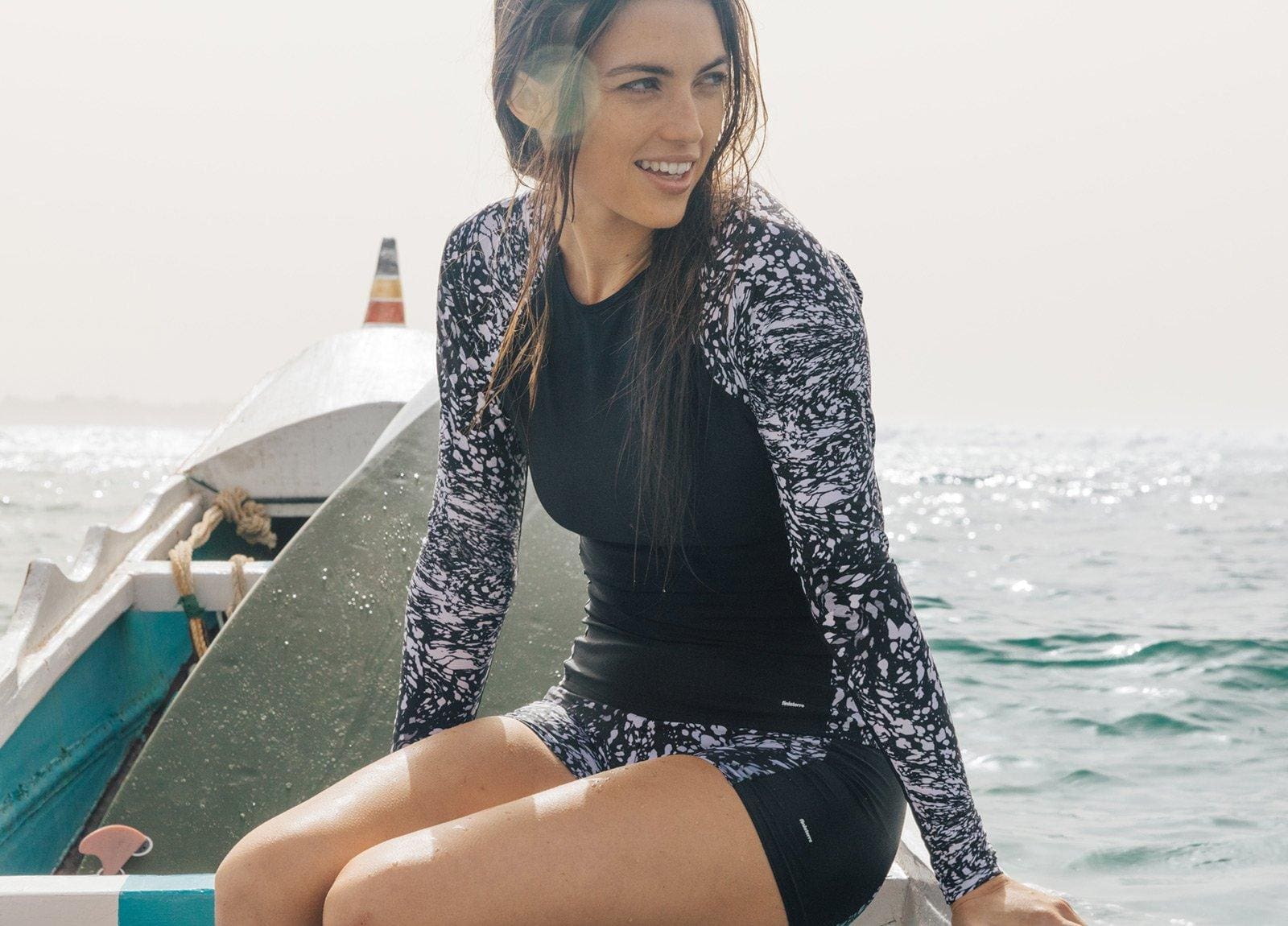 This British brand, with its roots in the hardy surfing community of St Agnes in Cornwall, is an old hand at designing functional and sustainable swimwear and kit for sea-lovers. Tom Kay created his first product 16 years ago and took his brand's name from one of the most rugged headlands that bears the full brunt of the North Atlantic gales, and is also a former shipping forecast area. "The place where land ends has intrigued man for centuries, fostering both a real and a romantic relationship with the sea; a relationship that runs deep in our narrative."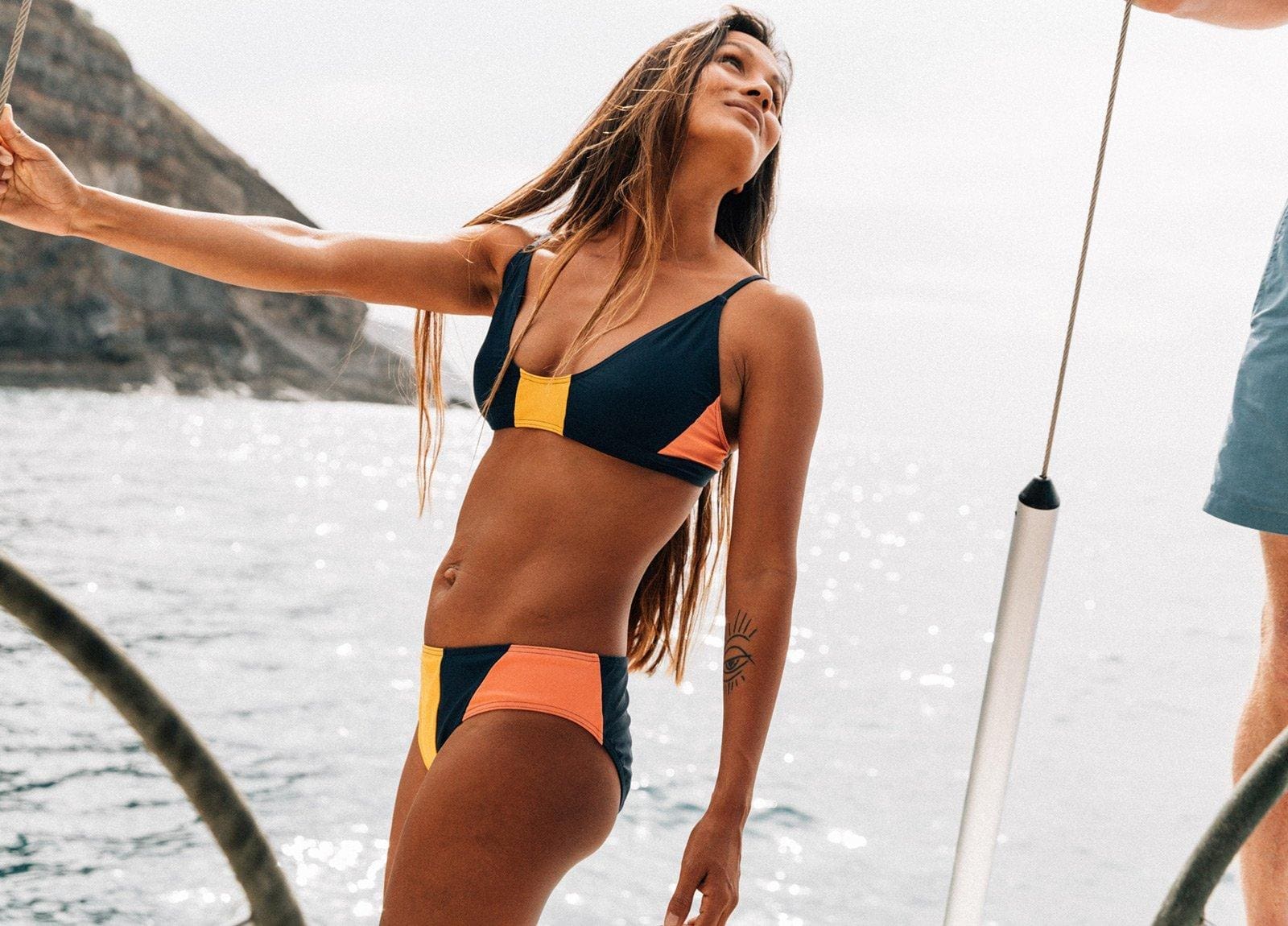 "We're committed to making informed decisions about our impact on the environment," declares Tom, "and are constantly trying to push boundaries to make the best product we can. In our eyes this is gear that will be with you the longest; and the longer you have it, the more attached to it you become." That's everything from swimwear to wetsuits, knitwear to accessories. As they say, and as it should be, sustainability is not PR or marketing for their team; it is and always has been part of the brand's DNA.
Casa Raki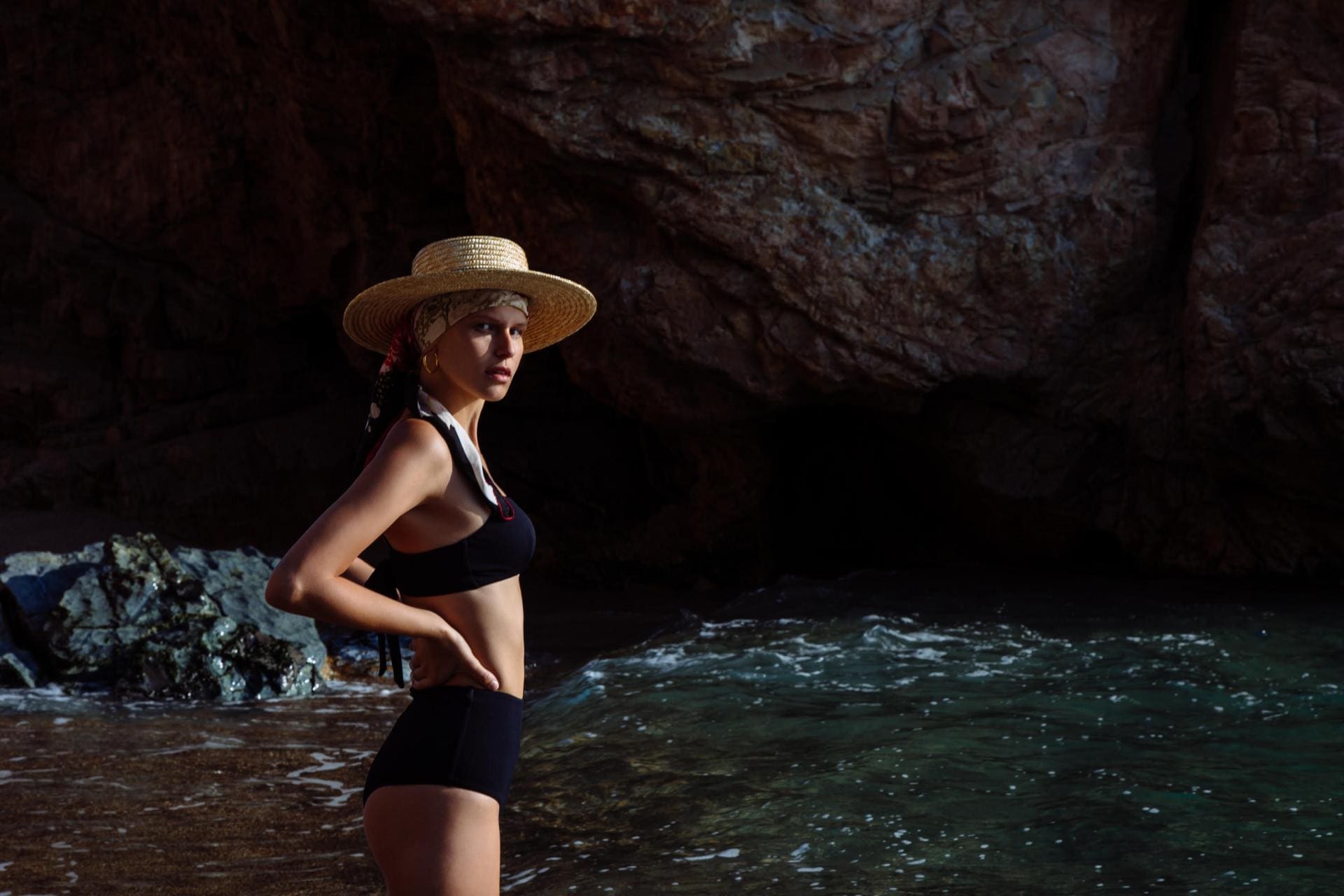 Casa Raki, founded last year by Argentinian fashion photographer Josefina Alazraki Theo, is imbued with Brazilian design elements and South American spirit. The principle of sustainable luxury is of paramount importance to Josefina and her team; small production runs and sustainable fabrics (ECONYL®, of course) reduce the brand's impact on the environment, as do just two collections a year, produced in an ethical, women-owned and operated factory in Portugal, which feature limited styles. Quality over quantity, always.