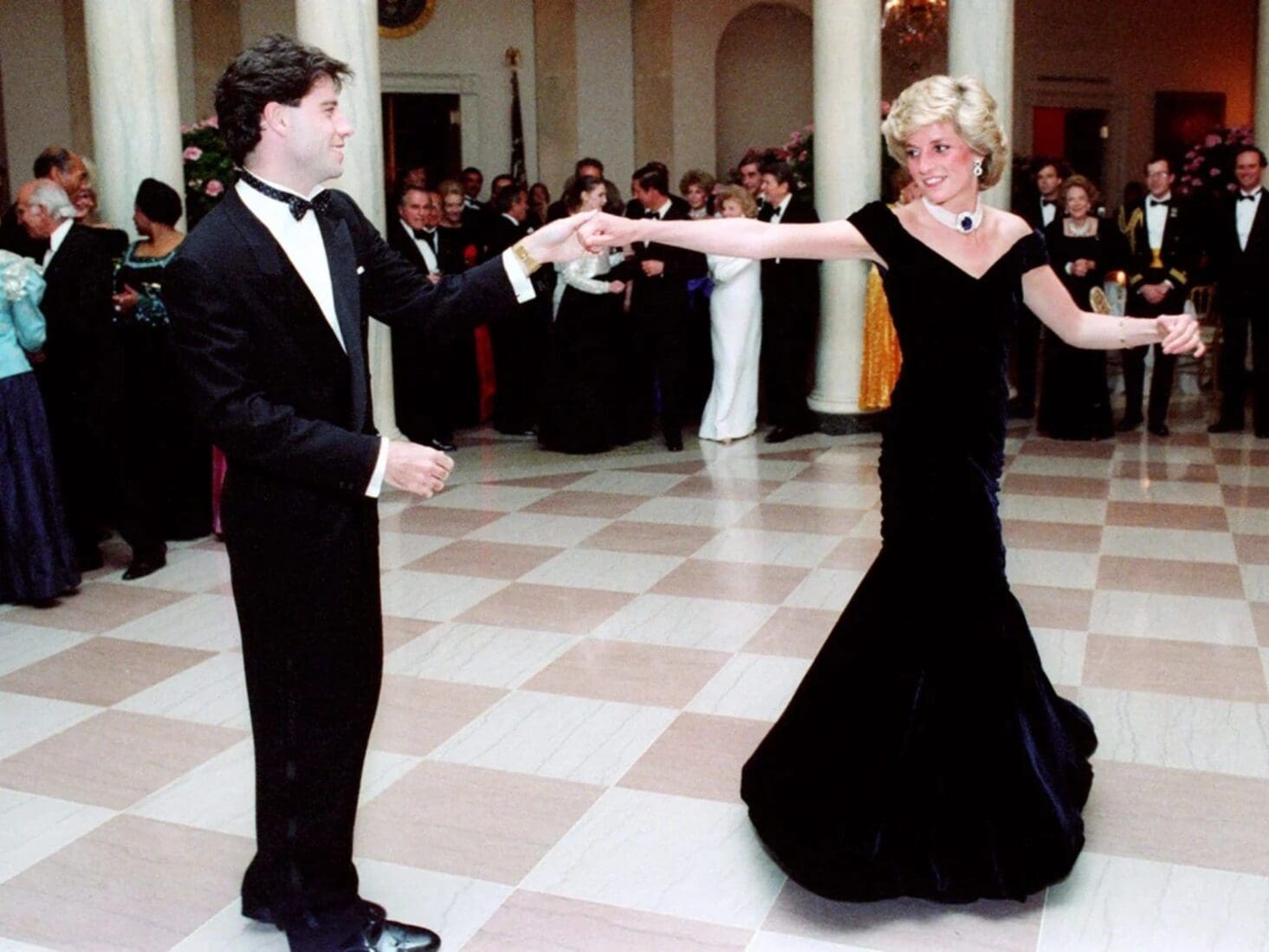 Kerry Taylor, of the UK's only fashion-focused auction house, on turning haute couture into a handsome investment
London-based Taylor has sold the Duke and Duchess of Windsor's jewellery collection, the Ossie Clark dress featured in David Hockney's Celia Birtwell portrait, couture owned by Audrey Hepburn, and some of the most iconic dresses worn
Kerry Taylor bought her first vintage garment when she was just 11 – a 1930s sequinned capelet. "For me, clothing and history come together," she says. "There are contemporary designers I love, but in general they're not for me. There's just a romance to vintage clothing that contemporary clothes don't have. But then I was brought up on black and white movies – the silver screen glamour of Rita Hayworth and Bette Davis. It's not just down to the clothing's age. It's more that vintage clothing is, as I see it, an applied art – design applied to fashion and to bodies, that says something about the individual, whether that be Elizabeth I or Daphne Guinness."
Those names perhaps suggest that, when Taylor speaks of vintage, she's not talking the kind of clothing one might find on eBay or in a charity shop. This is heavyweight stuff – the kind of garments bought by Hollywood types keen to ensure there's no duplicates on the red carpet or, as is more the case, the kind likely to find their way into private collections or museum displays. Taylor, who has been an auctioneer for 40, starting out at Sotheby's, is the founder of Kerry Taylor Auctions, certainly the only clothing specialist auction house of this pedigree in the UK, and one of maybe two or three in the world.
It was her company, based off the fashion track in Bermondsey, that, since launching in 2003, has sold items worn once by Ava Gardner and Amy Winehouse, Elizabeth Taylor and Michael Jackson, pieces by groundbreaking couturiers Madeleine Vionnet and Madame Grès. It was Taylor who, a few years ago, auctioned 10 of Princess Diana's dresses; an historic collection of couture dresses owned by Audrey Hepburn and garments once belonging to the Duke and Duchess of Windsor. She's sold doublets dating to 1573, through to complex cuts from more recent Japanese designers.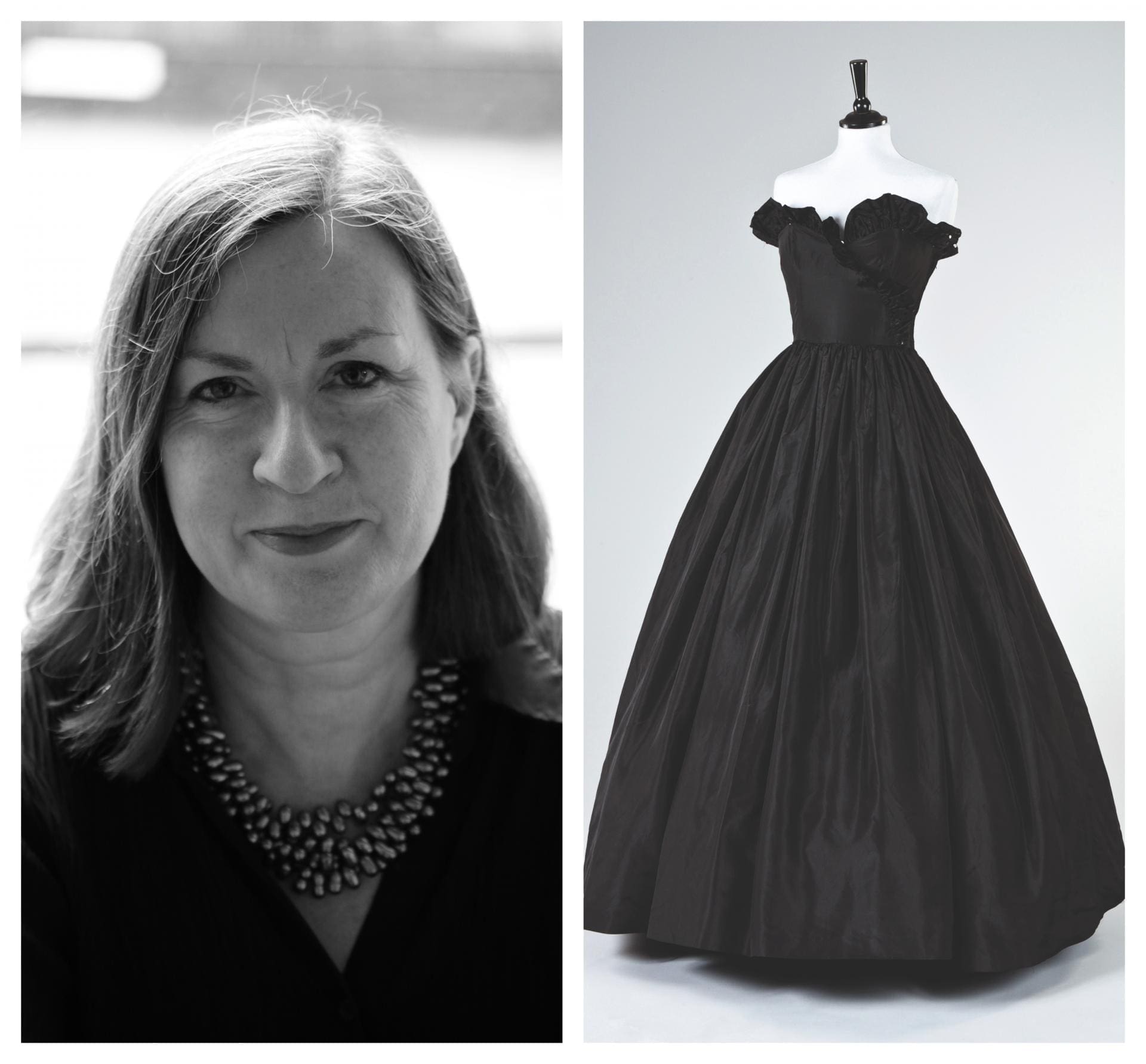 Certainly, with all things vintage now a well-established aspect of consumerism – in fashion as in furniture, cars, watches, jewellery and so on – so Taylor's business has grown. "Bigger museums have staged these spectacular blockbusters on fashion, presenting fashion as art, in a historical context, while fashion houses are taking much more interest in and care of their archives now," she says. "They have a respect for their past. Karl [Lagerfeld], for example, was always interested in any Chanel we had, especially anything missing from their own archives. And he'd always say that 'we must have it tomorrow'."
If it's such good business why is Taylor more or less alone in her field? In part, it's down to money. The top end of her market – we're talking about £250,000 for a single garment – is small change to the big auction houses when there are Old Masters to be sold. Yet it's also because it requires an encyclopaedic knowledge of fashion history. Luckily, Taylor says she has a photographic memory and can connect a dress she finds with an image in some dusty catalogue she may have seen once years ago, and she's usually right.
"These clothes really do need special handling. I've been to archives and seen these precious pieces on wire hangers, these big blokes putting their meaty hands through chiffon," she says, wincing. "If clients give me some of their clothing to sell, they know that we'll appreciate what it is, that we'll know how to catalogue and promote it and, perhaps above all, know the right buyers for it."
Indeed, late last year Kerry Taylor Auctions found itself making the headlines for the fact that one Princess Diana dress it was auctioning: a big, dark velvet Victor Edelstein number in which she had been photographed with John Travolta. It was just the kind of back story that normally pushes up prices, but it didn't even make its reserve price. What the papers failed to follow up on was that Taylor was able to call a contact that evening and sell the dress regardless. She knows people – not just what they're lusting after, but what they might have and want to sell on, too.
"Something particularly rare – in its shape, its design, its origins – means you go from 'here's a coat' to 'here's an historically important garment,'" she explains. "Documentation of a piece – and we turn over every stone to find out what we can about a garment's background – can add a zero to its price. And some people buy because they're into the person. They'll even covet a dress of a kind worn by, say, Hepburn, even if Hepburn didn't wear that actual dress, because the chances are they won't see its like again. The fact that a dress was owned by Princess Diana can make for a £260,000 sale. The very same identical dress, right down to the size, but not owned by Princess Diana, might be worth £5,000. These are pretty rare pieces of course."
This explains why, although the company's auctions make it possible to pick up a piece for just a few hundred pounds, the bulk of clothes that Kerry Taylor Auctions sells are those made by the greats of 20th century fashion, which, Taylor notes, sell for more than much older, historic 18th century pieces.
"That shouldn't be the case, but it is. We value great design, which is why if it's 1960s M&S daywear, I don't want to see it. It will just be too boring. It doesn't have to have a designer's name attached. But the fact is that a vintage piece by Saint Laurent [and she means the designer in his heyday, not the brand that continues to carry his name] or Elsa Schiaparelli will be much more interesting to collectors."
Gems do crop up unexpectedly and Taylor, along with her fellow specialist Lucy Bishop, have to keep their wits about them. They receive a lot of calls from people looking to offload their old wardrobe, somewhat expectant that it will prove a goldmine. They have to disappoint a lot of people. "People ring and tell us they have a load of Dior couture and it turns out to be Dior ready-to-wear. If someone who turns up with a car full of holed and smelly clothing we have to be fairly blunt with them," she says. "Yet we still go through it, especially because sometimes you're dealing with someone who's been bereaved – and while they might get rid of furniture without thinking about it, clothing is personal and clearing that out is traumatic. And you just don't know what will be in there. I once saw a flash of green among rails and rails of clothing and recognised a specific Issey Miyake dress. We sold that one for £44,000."
Quite why some things don't sell as expected, and others record huge prices is, of course, all part of the mystery of auction life. While, Taylor says, there are passionate collectors dedicated to corsets, or buttons, the 60s, or Dior, what big sales ultimately require, as ever, are just two determined bidders. The company recently sold a gentleman's stock, a piece of starched cloth worn around the neck, popular in the 18th/19th centuries. The reserve price was £1,500. The hammer went down at £19,000.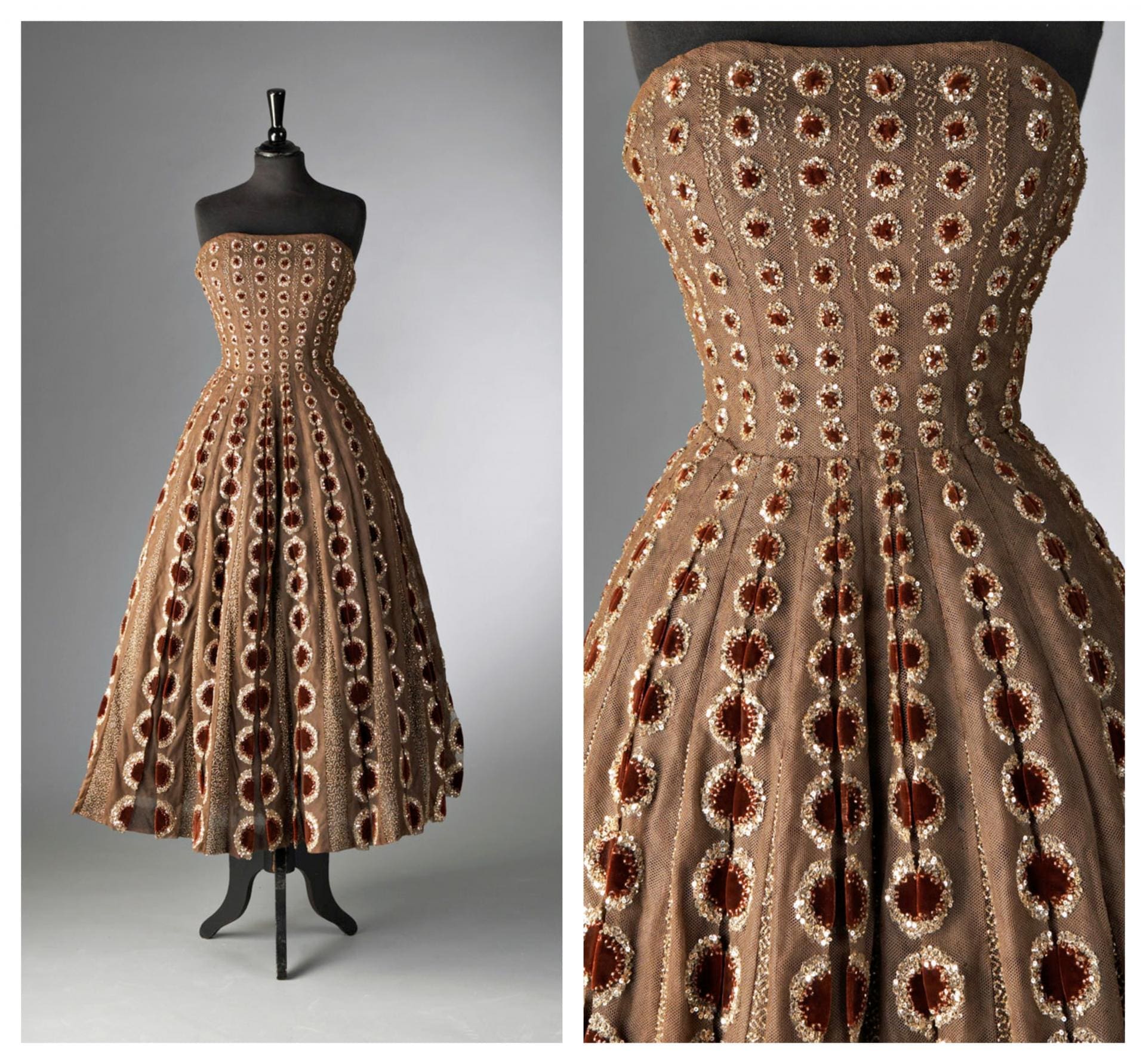 Inevitably some customers are interested in buying to invest, and Taylor advises those on how to build a kind of sartorial portfolio. Certainly, there are some very healthy returns available. A black couture Patou dress could have been bought in the 1970s for just £2-400. It would now sell for £2-4,000. An YSL Mondrian dress bought for £2,000 in the early 1990s, sold a decade later for £28,000 thanks "to the rise of the designer label". The trick, of course, is to find those bargain pieces in today's market.
"I'd say that the main motivation to buy these pieces is out of a love of the subject, but if you hold on to them [she cites the likes of pieces by Chanel, Comme des Garcons and a late 1860s dress that sold for £90,000, £12,000 and just £315 respectively] they will appreciate," she says. "But the days of buying for £200 and selling for a lot, lot more are over. And in the future appreciation will be slower. It's a finite resource and often when a piece goes into a public collection it's off the market for good. For the rest, demand will outstrip supply. Like the stock market, you have to buy at the right time and sell at the right time. If I'd have bought the two best things from every auction I've done going back over the years, well, I'd be a very wealthy woman."