5 British Eco-Brands for Your Spring Wardrobe
Sustainable fashion brands that don't scrimp on style
Mother of Pearl
This collection from Mother Of Pearl's creative director, Powney, is full of well-made wardrobe staples, with a sustainable cherry on top; 'serious fashion, not to be worn too seriously'.
"Fast fashion is the main reason our industry is creating such disastrous effects on the environment," declares Powney. Her advice: "Start purchasing quality garments, loving them and looking after them. I think trends are becoming less and less relevant as the choice out there is vast, so I think it's down to the consumer to purchase pieces they love and continue to wear over and over again." No Frills uses 100 per cent sustainable cotton and wool organic materials. Powney personally traced her supply chains all the way back to the field, because the No Frills line is about keeping chains close, with as little breaks and travel as possible.
Do you believe that there has been enough noise about the importance of sustainable fashion, in the years since you launched, to make a real difference? There's still much more noise to be made. This is only the beginning. However, there have been visible changes within the industry, coming from all directions, from designers incorporating recycled material to publishing houses and their sustainable issues, and forward-thinking influencers and consumers who are now questioning the stories behind their purchases.
What materials do you use that the mass fashion industry need to make more/less use of? Our sustainable material is bought from Uruguay, Peru, Turkey, Portugal, and Austria. Uruguay is wool we use for tailoring as it is musing free, Peru is alpaca wool and cotton knitwear, Turkey is cotton, Portugal is the manufacture of the garment and Austria is one of our main sustainable mills. Some of our garments have been grown from seed and finished to final garment in only one country; the rest are two to four, which is a very low amount considering the average travel done by one garment is five, and for more complex garments a lot more.
What can we expect from Mother of Pearl in 2019? This year we are continuing to develop sustainable fabrications all the time, so the line is growing which is really helping to create product that is completely aligned with the quality of designer brands but with uncompromised ethics.
Reve En Vert
Cora Hilts, co-founder, thinks the word sustainable needs a rebrand; 'Honest luxury' is much better. Reve's online marketplace champions perennial fashion by the best green fashion and beauty brands out there.
Hilts is thrilled that we've all finally woken up to the fact that we have so much power to create change with the way we consume. "It's been amazing to see the change in attitude regarding sustainability in the five years since I started Reve En Vert." She set out to prove that living ethically and consciously can be "a beautiful existence". Hilts singles out Mara Hoffman, Yolk & Otis and Kjaer Weis as brands to check out on the site. If you're a member of Soho House, keep an eye out for more REV Talks.
Ninety Percent
The label trying something new: sharing 90 per cent of its profits between charitable causes and those who make the collections.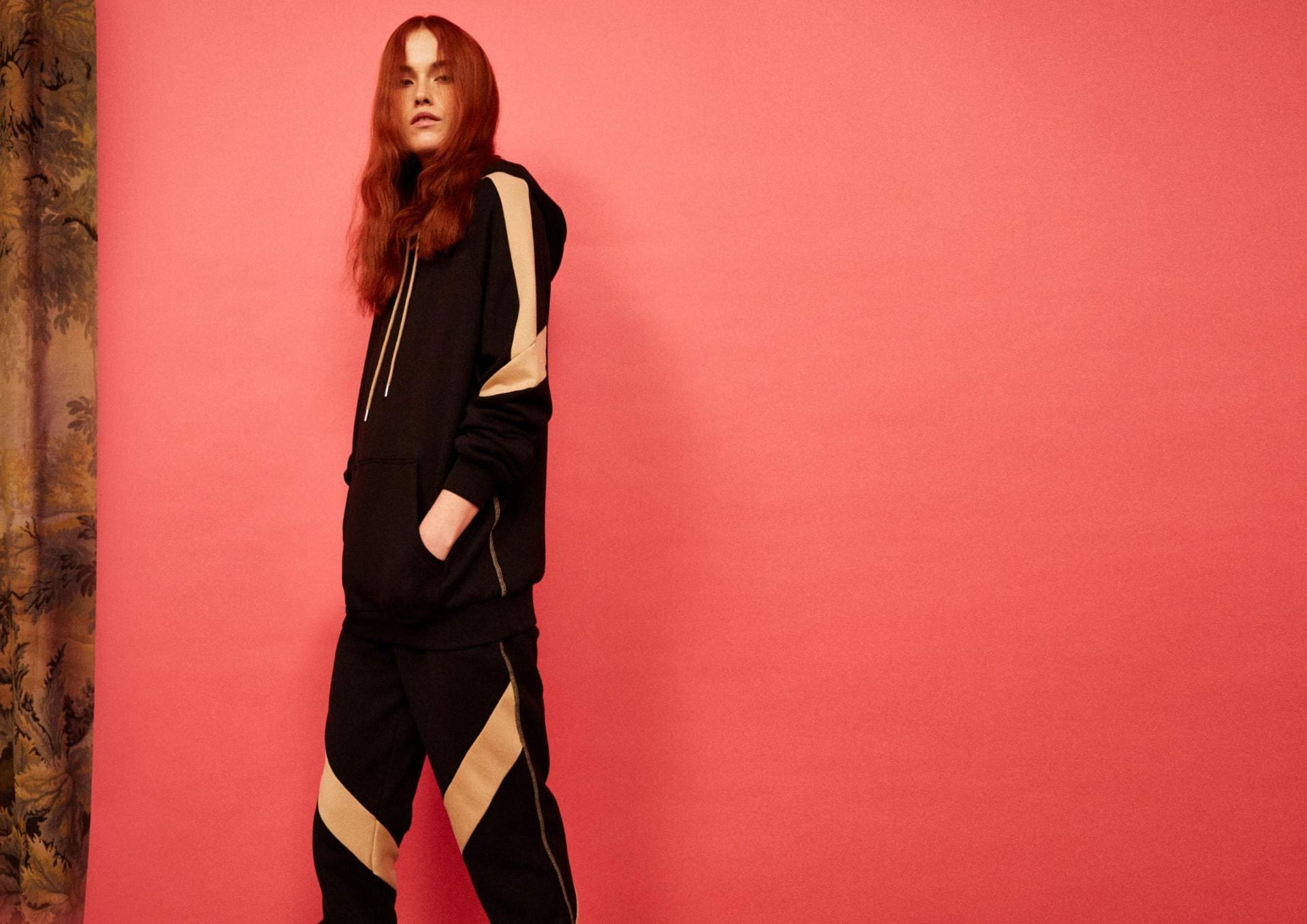 The look: feminine and low maintenance. The approach: one that makes its customers "part of a forward-thinking movement that transcends trends". We love this London-based brand as much for its honesty as its aesthetic: "Materials are chosen very carefully… sometimes the fabrics for our more technically demanding designs aren't quite as sustainable as we'd like. When this happens, research begins on how to develop and improve." Onwards and upwards. If you decide to #DressBetter, you'll join an ever-expanding club.
Beulah London
Its ethos: "empowering the women who make and wear our clothes". Beulah London has at its heart a socially responsible conscience.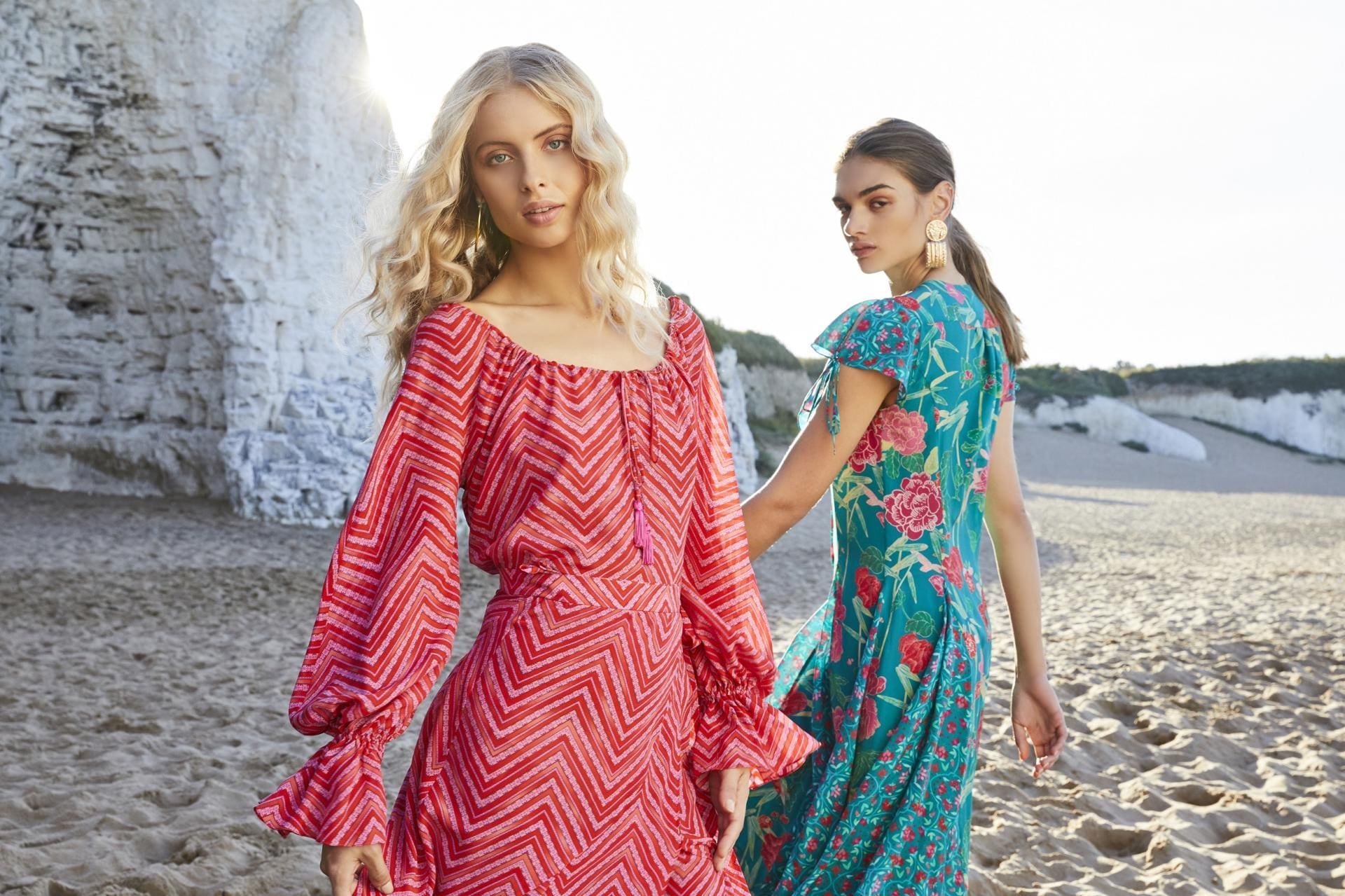 Beulah London came into being in 2010 after founders Natasha Rufus-Isaacs and Lavinia Brennan went on a volunteer mission to Delhi. While plastic and pesticides in the industry have inspired the launch of new brands in recent years, the Beulah founders were moved by "the harrowing effects of human trafficking and sex trade" to set up their own ethical label. They aimed to provide a sustainable livelihood and a route to a new life for some of the world's most vulnerable women. Now an established sustainable brand with a loyal following (including the Duchess of Cambridge), Beulah is known for its beautifully bright prints and wide array of dresses.
Elvis & Kresse
These smart accessories are made from reclaimed material, like fire hose and leather scraps, by a brand that, when it started in 2005, was a "genuine outsider".
Wesling wants us to ask questions. "Companies that are unwilling to answer them or whose replies sound vague are not worth supporting. This level of investigation will take time, which means you buy less." The curiosity and desire she urges us to have is the bedrock of her brand. "We have already made an enormous commitment to leather rescue. Our partnership with the Burberry Foundation is starting to take hold which only makes us more ambitious and impatient."
Has there been enough publicity about the importance of sustainable fashion, in the years since you launched, to make a real difference? When we started in 2005, we were genuine outsiders. There is no question that the volume around sustainable fashion and luxury has gone up but definitely not enough. We are still considered niche, and these industries are still dominated by unsustainable business models. The real difference still has to be made, the big players either need to make significant breakthroughs or make way for the disruptors. I am very optimistic about what we can achieve in the next five years, particularly if our partners and collaborators engage more broadly and with pace.
What can our readers do personally to make a difference? The first thing to do is to pause and consider the process they typically go through when making any kind of purchase. The next step is to add a layer of curiosity; this shouldn't be a reductive or depressing process, it should be driven by a desire to know more. What does this company stand for? Do they have a restorative business model? Have they been 3rd party certified (we are both a certified Social Enterprise and a B-Corp)? How robust is this certification? Is this company doing minor, incremental shifts and then marketing them like crazy or is goodness a core component of their DNA? What are the products made from? Who made them? How well are they made? Are they engaged with the SDGs? Are they run on renewable energy? It has been amazing to see how many people have cut their plastic consumption dramatically since watching Blue Planet.
What can we expect from Elvis & Kresse in 2019? Our two key objectives for 2019 are to significantly increase the amount of leather we can save and completely change the perceived negative value of scraps and off-cuts. There will be many more opportunities to engage with our leather system, for people to co-create their own pieces and designs, and a lot of pop-ups and other events. Stay tuned!