On the streets with Extinction Rebellion's Bel Jacobs
Metro's former fashion editor-turned-activist Bel Jacobs helped coordinate Extinction Rebellion Boycott Fashion, a campaign encouraging people to stop buying new fashion for a year. Here, she provides an insight into how she helped mobilise the funeral
The first thing I did on the day of the funeral march… was try to be normal. I have a daughter, so I try not to miss breakfast. I prepped for the panel I took part on at London Fashion Week, arranged by the British Fashion Council, discussing why XR Boycott Fashion had asked for LFW to be cancelled. After, I headed to Trafalgar Square for the Funeral March.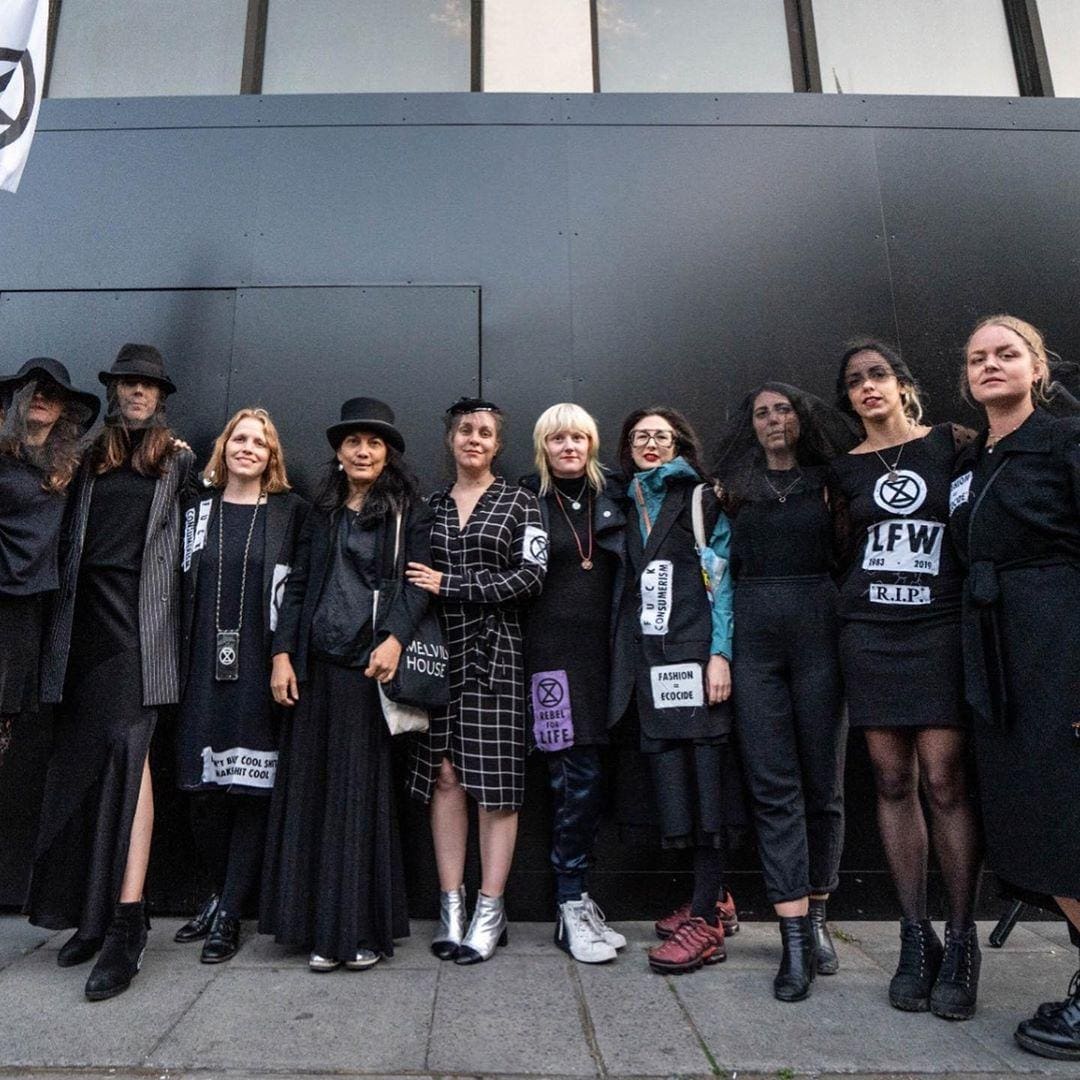 I wore… a smart black jacket, a long black skirt, and a top hat. The fashion crowd did us proud: they looked glamorous, but nothing was specially bought for the event. Being anti-fashion is not the same as being against creativity. When you stop being spoon-fed trends, you make use of what you already own or what you find in second-hand shops.
Being part of Extinction Rebellion is like… being part of a big family. Since November 2018, I've been surrounded by like-minded people who care as deeply about people and the planet as I do. When you meet another rebel, you can bypass the usual small talk. You can rely on Extinction Rebellion's culture of communication and its emphasis on the bigger picture to see you through any small disagreements.
I joined Extinction Rebellion because… the UN report that was published at the end of last year, giving us 11 years to get to net carbon zero, was a wakeup call. So when Extinction Rebellion was asking for stewards in London to help block the bridges last year, I was there. At the end of the day, we made a protective circle around the last few protestors who had volunteered to be arrested and we sang to them. A woman looked at me and said, very quietly, "It has begun". And it has.
The most memorable moment during the funeral was when… we stopped at 180 Strand and three of us did readings on the ecological emergency. I chose a text from Raoni Metuktire, chief of the indigenous Brazilian Kayapo people. "You destroy our lands, poison the planet and sow death, because you are lost. And soon it will be too late to change," he says. It's such a powerful letter to the people destroying his home and his forests. Then we sang the Extinction Rebellion song People Gonna Rise Like the Water.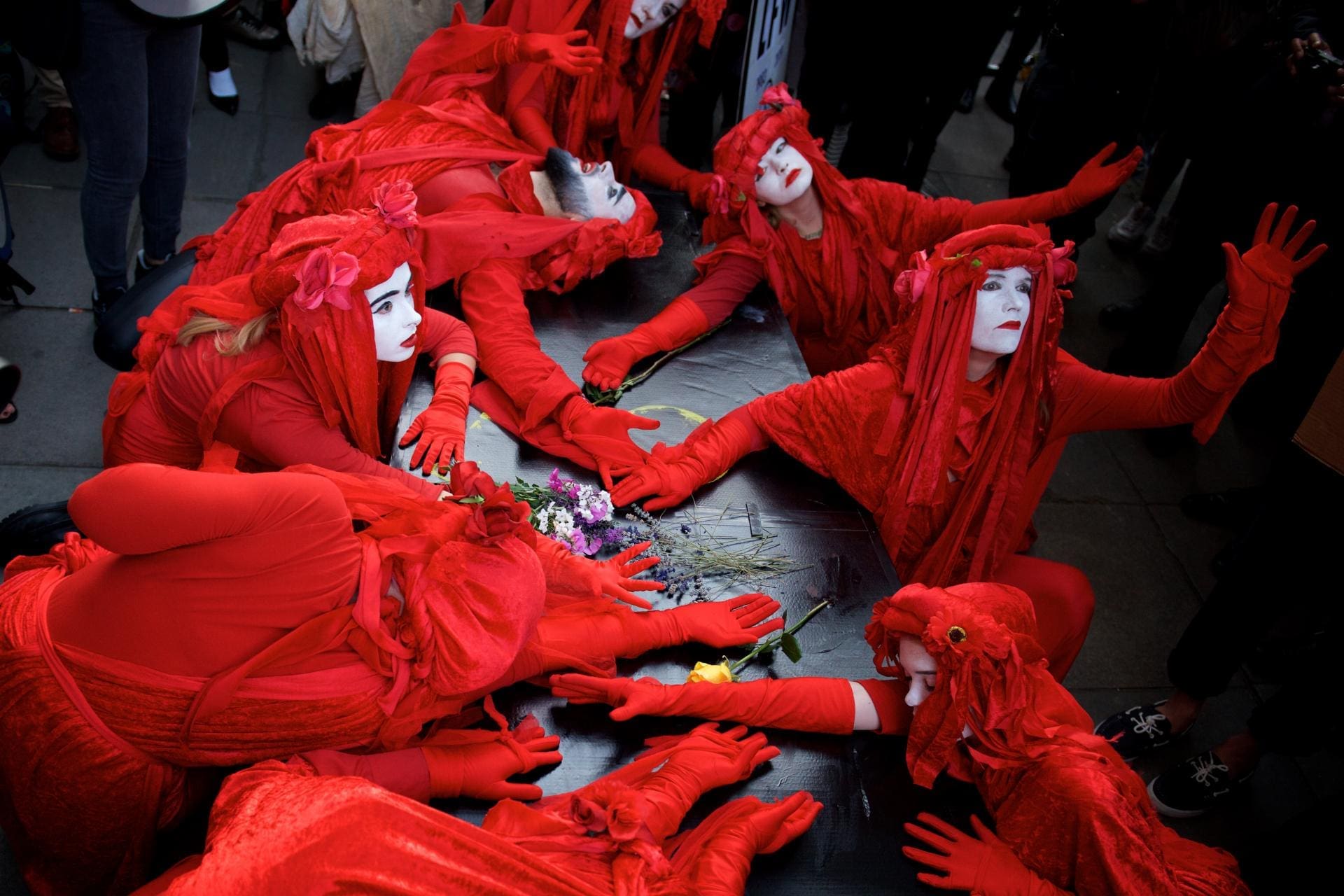 The best part of the day… was when the marchers took over the song, even after we had finished. They sounded so sad and so full of hope at the same time. It was emotional – I'll never forget that moment. The worst part of the day was the nerves. I thought that 10 people would turn up and we'd be wandering down the Strand on our own, looking forlorn.
After the march… I went home and watched a silly movie with my daughter. I was elated, astonished, proud, full of hope – but I try to keep things stable at home for her. She's the reason I do what I do.