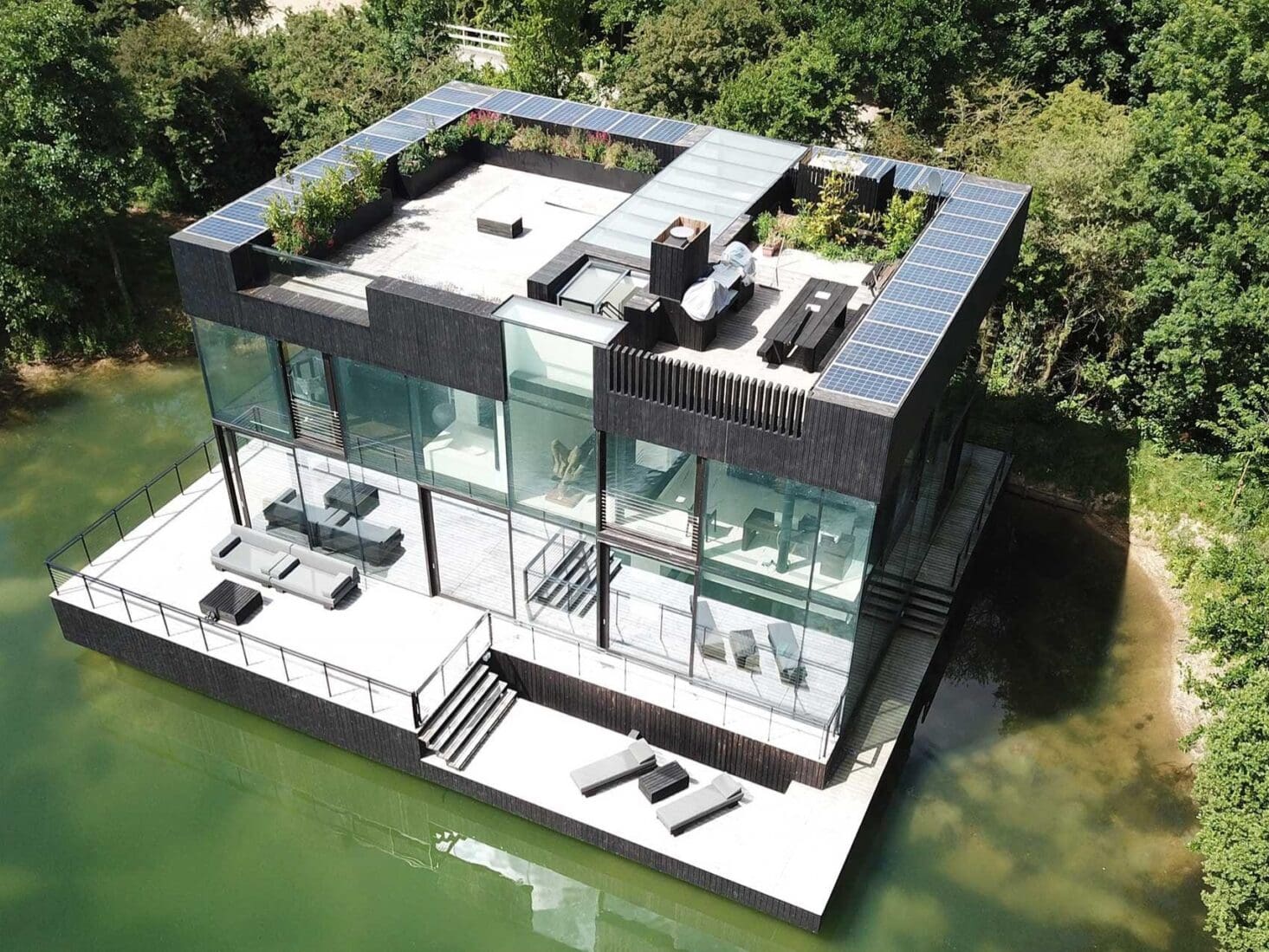 Live in a Glasshouse in the Cotswolds: The Newest Development from Lakes by Yoo
Stay in the Glasshouse or rent out one of the other houses designed by the likes of Kate Moss, Jade Jagger, Kelly Hoppen and Philippe Starck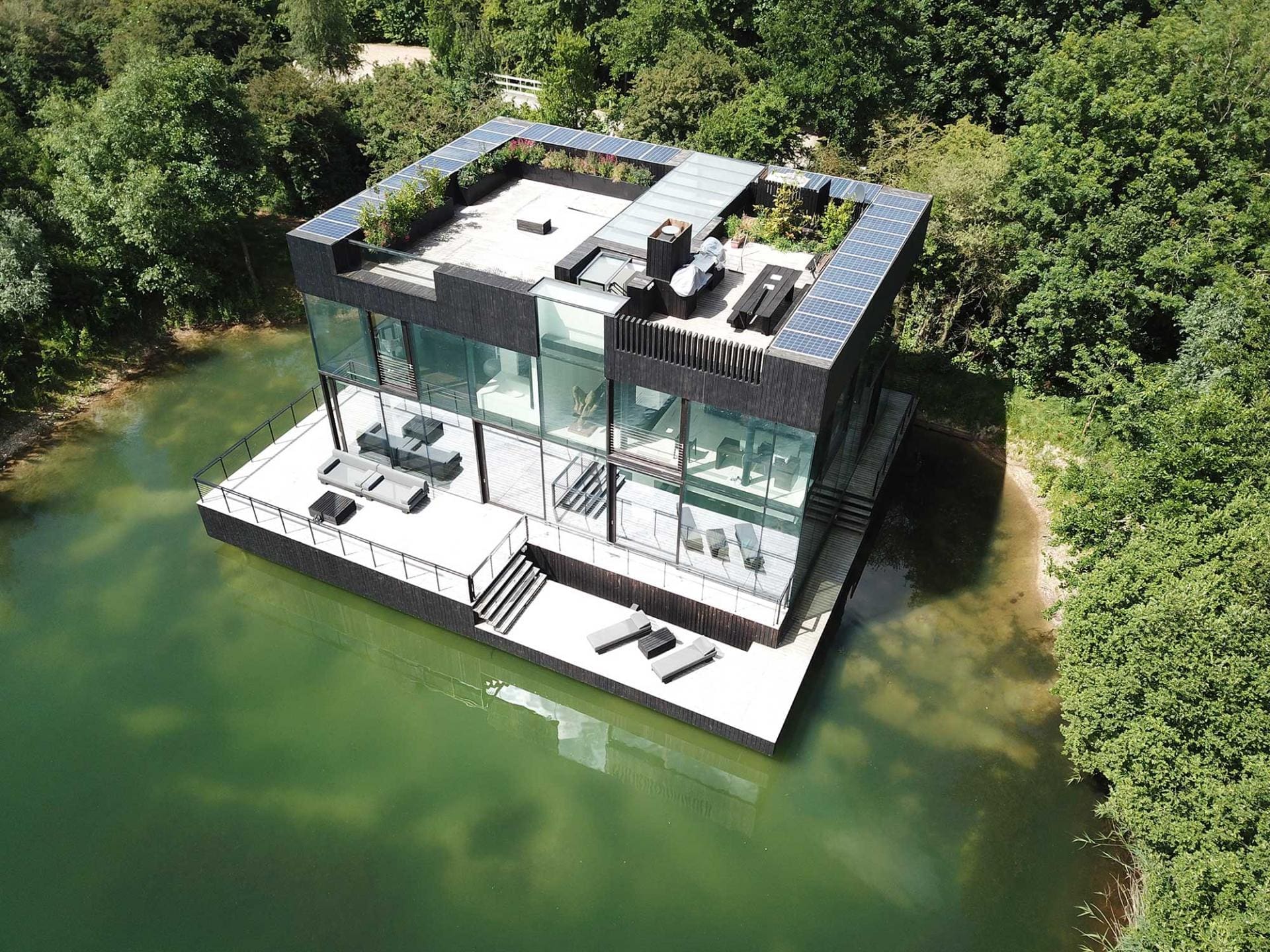 There's surely not another house, in the UK at least, which allows you to appreciate Mother Nature – in all her many-hued and reflected glory – to quite this extent. "The beauty of the Glasshouse," says its softly spoken architect Leo de Winter from Boheme Development, "is its surroundings – the seasons, and the weather". Every design decision seems to have been made with this in mind; each room in the spacious 6,000 sq. ft. property has two glass walls, resulting in the 100% glass façade, and lofty ceilings that are 2.8 to 3.5 meters high.
The phrase 'room with a view' doesn't do it justice. It's so much more than what you can appreciate through the confines of a window – it's more like an ever-changing canvas, or film set. Huntsmans lake, which the house overlooks, is as still as a millpond when Luxury London visits, reflecting a panoramic mirror image of trees and a flock of birds in formation, traced against cloud-wisped, peach-pink sunset skies.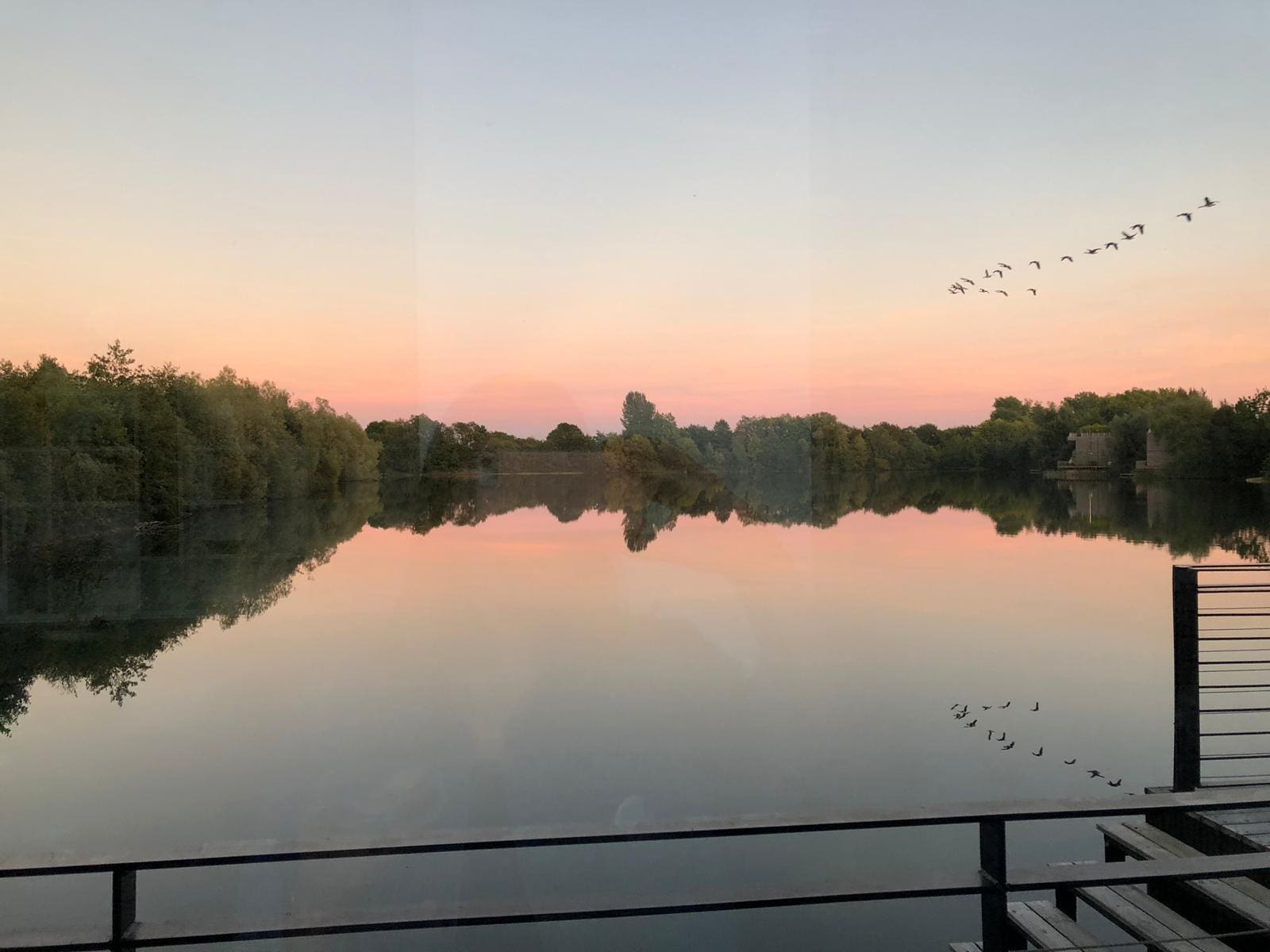 And where might one find this extraordinary Glasshouse? Tucked away within the sprawling Lakes by Yoo estate, a holiday and weekend home destination within the Cotswold Water Park, an ideal location for Londoners wanting to escape the city for the weekend, or longer – it's only a couple of hours by car. The Lakes' team prides itself on offering absolute privacy and security, plus concierge services for anything from a gourmet Christmas feast and picnic hamper to a mixologist and flowers.
'Easy to reach, hard to leave' – that's what they say and we'd have to agree. Although you might feel inclined to stay holed up in the stylish confines of your weekend pad – whether it's the Glasshouse or one of the other rental houses designed by the likes of Jade Jagger, Kelly Hoppen and Kate Moss – the Orchard Spa may tempt you out, with treatment rooms, sauna, indoor swimming pool and outdoor hot tub. Or the pizzas from the wood-fired oven at Elsa's tipi. Or a spot of zip lining, water-skiing, horse riding or rally driving, before collapsing with a glass of wine, feet up.
So we explore the Glasshouse post spa, pre pizza, ahead of it becoming available to rent. As we approach, having prised ourselves away from the Kate Moss-designed Barnhouse (our home for the night), we can see how it has been designed to minimally interfere with the landscape, disappearing into the trees, lake and sky. The exterior wood was subjected to the ancient Japanese art of burning timber – a technique that is natural and free from chemical preservatives, paints and retardants – to provide a long-lasting, fire-resistant finish. And its eco-credentials don't end there; despite the vast expanses of glass in place of walls, a staggering 7cm thick and weighing thousands of kilograms, energy consumption of the house is very low, using a variety of green technologies including air thermal heat pump, solar panels, heat recovery systems and triple-glazed glass.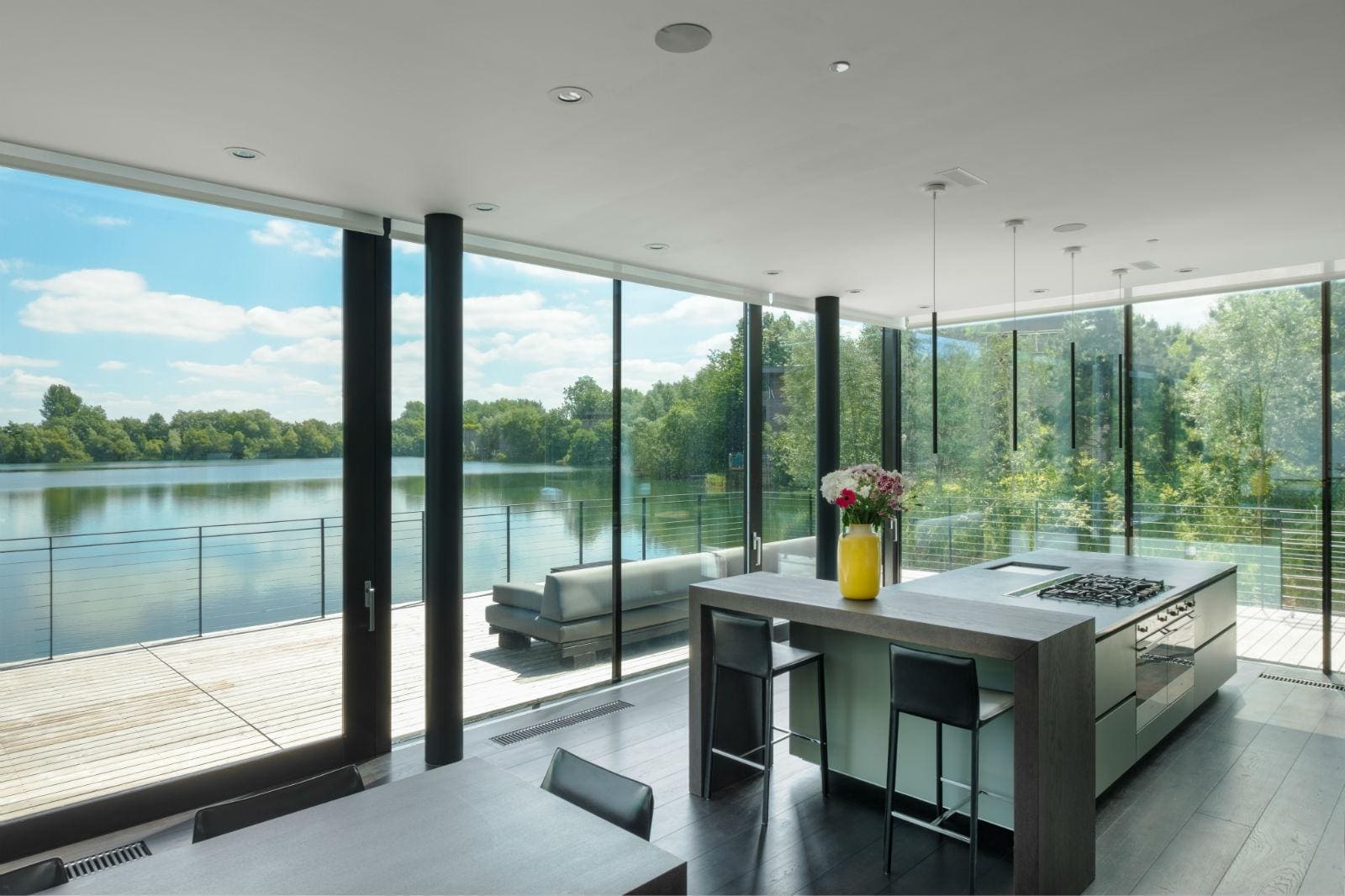 So as not to detract from the surroundings, the interior design makes use of earthy, light and transparent materials; glass (obviously), dark wood, dark metal and bright white walls, ceilings and doors. If you like to cook, you'll be in your element; the Varenna kitchen boasts a tandoori oven and a pizza oven, plus a wine fridge (call the Concierge to stock this up, or if you can't cook / won't cook). Names of note abound; Poliform for the sofas, Cassina for the dining chairs, lighting courtesy of Bocci, Tom Dixon, Davide Groppi and Phillipe Starck.
In the basement there's a sauna, Jacuzzi, full-size snooker table, bar and nine-seater cinema. It's 3.5m underwater but light streams in from above during the day, and at night, it becomes a haven for entertainment, and entertaining. Venture up the stairs – carved from one 500-year-old tree from Slovenia – and you'll find four en-suite bedrooms with marble en-suite bathrooms. I particularly like the huge artwork that hangs in the stairwell and adds a vital splash of colour to proceedings. Burst out onto the roof terrace – at 2000 sq. ft. it's a third of the house's inside space – and marvel at the panoramic view of three different lakes, as well as the garden and wood pizza oven. When can we stay?