Property of the Month: A converted apartment in former celebrity bolt hole, the Halcyon Hotel
The Halcyon was a hotbed of (sometimes illicit) celebrity activity in the '90s, frequented by A-listers drawn to its policy of discretion. The party has since ended and the hotel converted into homes – take a
From the outside, this month's Property of the Month looks pretty normal; well, normal for a nine-million pound mansion, which I would actually describe as pretty remarkable. It's a gleaming white wedding cake of a home, with tier upon tier of creamy stucco and intricate friezes. A wrought-iron arbour signals the entrance, in front of which is planted a street sign proclaiming the prestigious address: Holland Park.
So, it's pretty jaw-dropping, but no more so than the other Belle Epoque mansions that populate this coveted address. It's what went on behind those white walls that makes this one special; it was once the Halcyon Hotel, one of London's most exclusive – and secretive – celebrity bolt holes.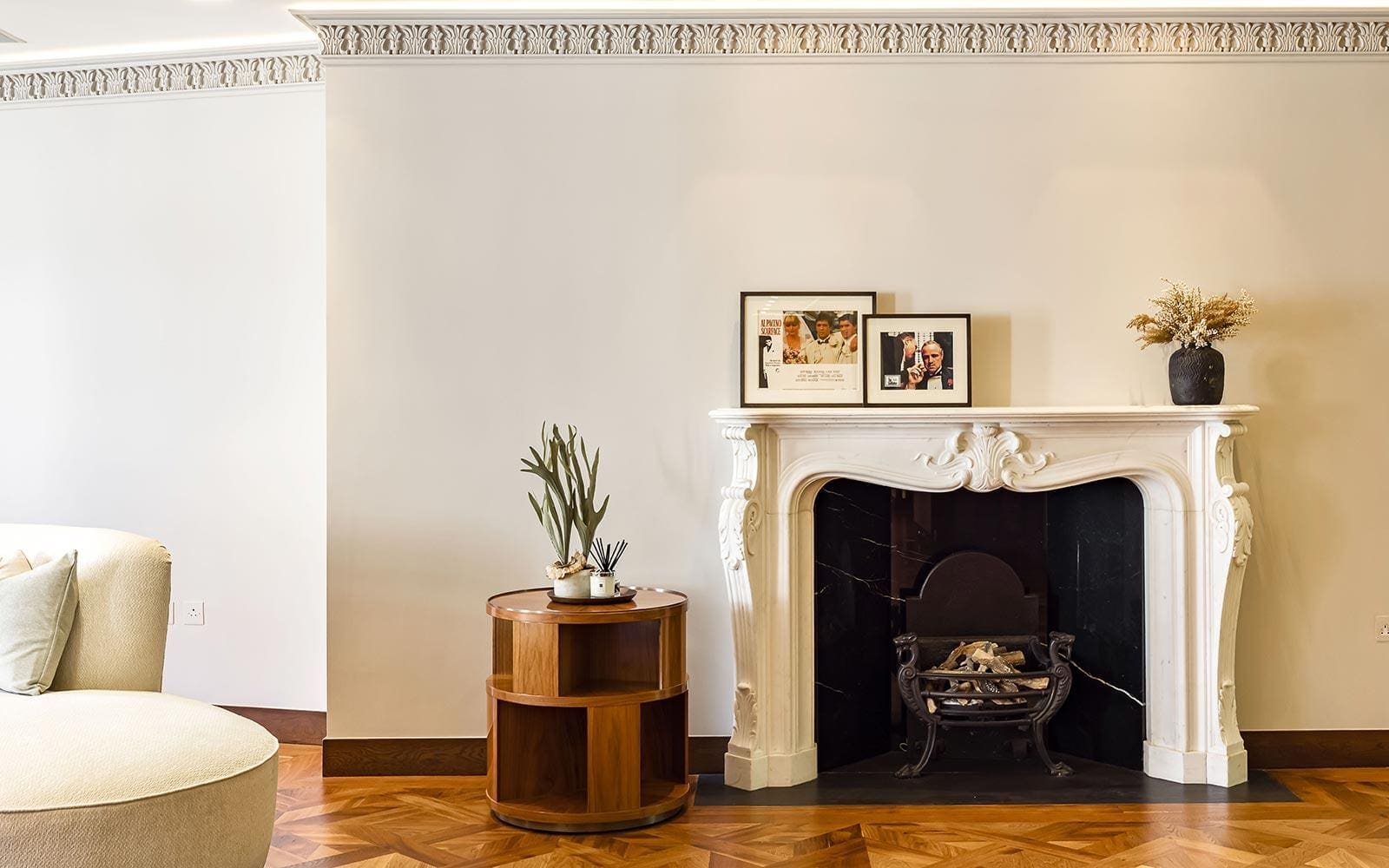 The boutique hotel – sometimes considered the Chateau Marmont of West London – was opened in 1995. It was a celebrity magnet, attracting everyone from inter-galactic princesses (Carrie Fisher) to real-life space-walkers (Buzz Aldrin). Regulars included Naomi Campbell, Yoko Ono, John Cleese and Robert De Niro; Liza Minelli and Monica Lewinsky also stayed here, as did Geri Halliwell, who checked in for six months following her split from the Spice Girls (she apparently demanded an exercise bike for her suite, which was mainly used as a clothes horse). The Halcyon was Oasis' chosen London stay, and the band even used one of the suites for the cover of its 1994 single Cigarettes and Alcohol.
The 44-room hotel was also the locus of various trysts and shenanigans. According to The Times, a private detective hired by Jerry Hall to spy on Mick Jagger allegedly found the singer staying there, under a false name, with a mystery woman. The same newspaper reported in 1994 that then-Chief of the Defence Staff Sir Peter Harding would order champagne and caviar to the hotel with his mistress Bienvenida Buck; he was forced to resign after she exposed their affair.
Maybe all the parties took their toll – by the Millennium, the shine was gone from the five-star establishment. The Halcyon had become a sort of time capsule, its walls creaking with secrets. It closed in 2002 and was revamped and converted into luxury apartments.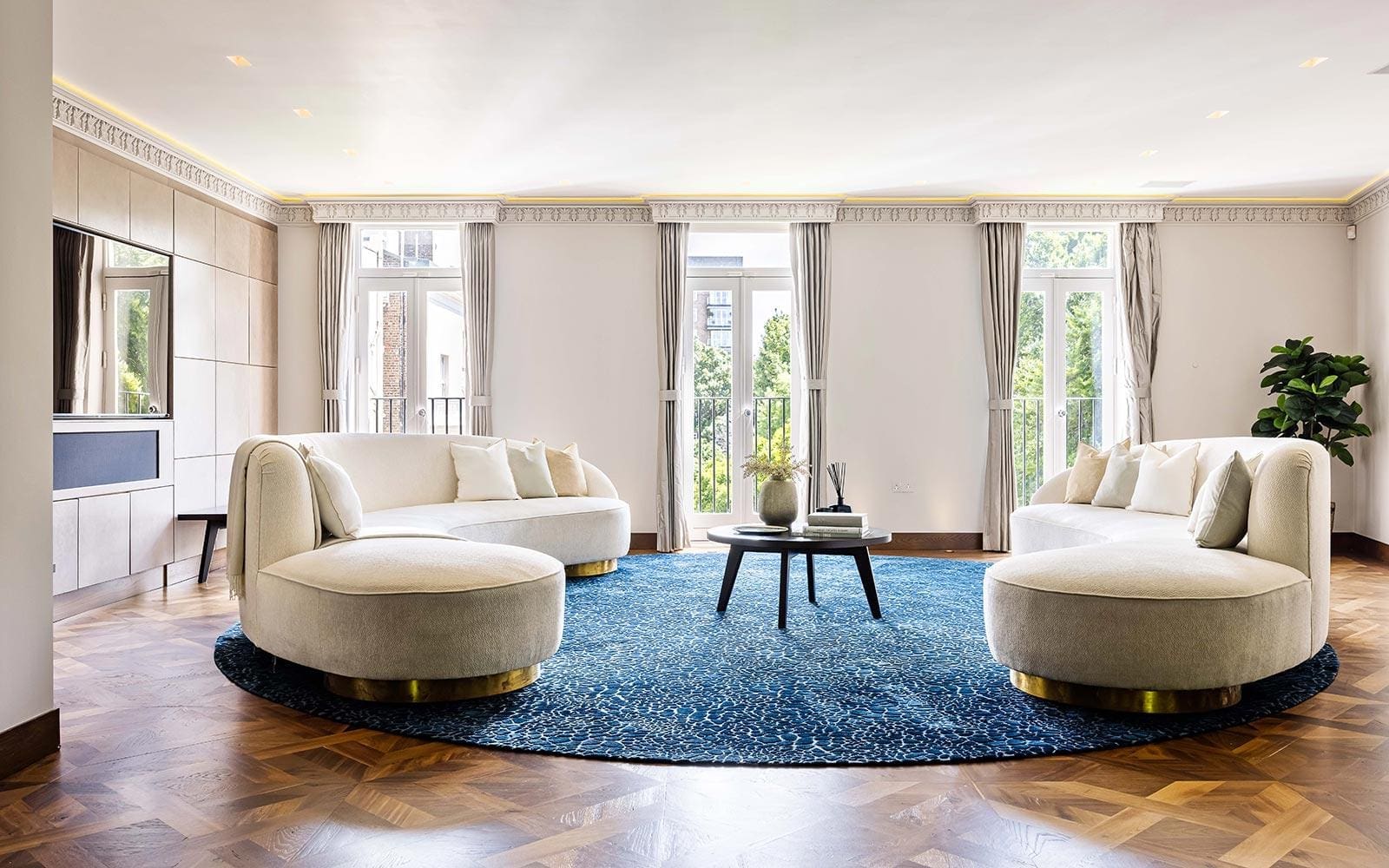 Now, one of them has come on the market: a five-bedroom Holland Park-adjacent home. The apartment encompasses the entire second floor of the building, sprawling across approximately 3,861 sq ft and comprising a double reception room, a kitchen/breakfast room, a spacious master bedroom suite, four further bedrooms (two with ensuites), an additional family bathroom, and a guest cloakroom. Residents benefit from a concierge, as well as direct and private lift access.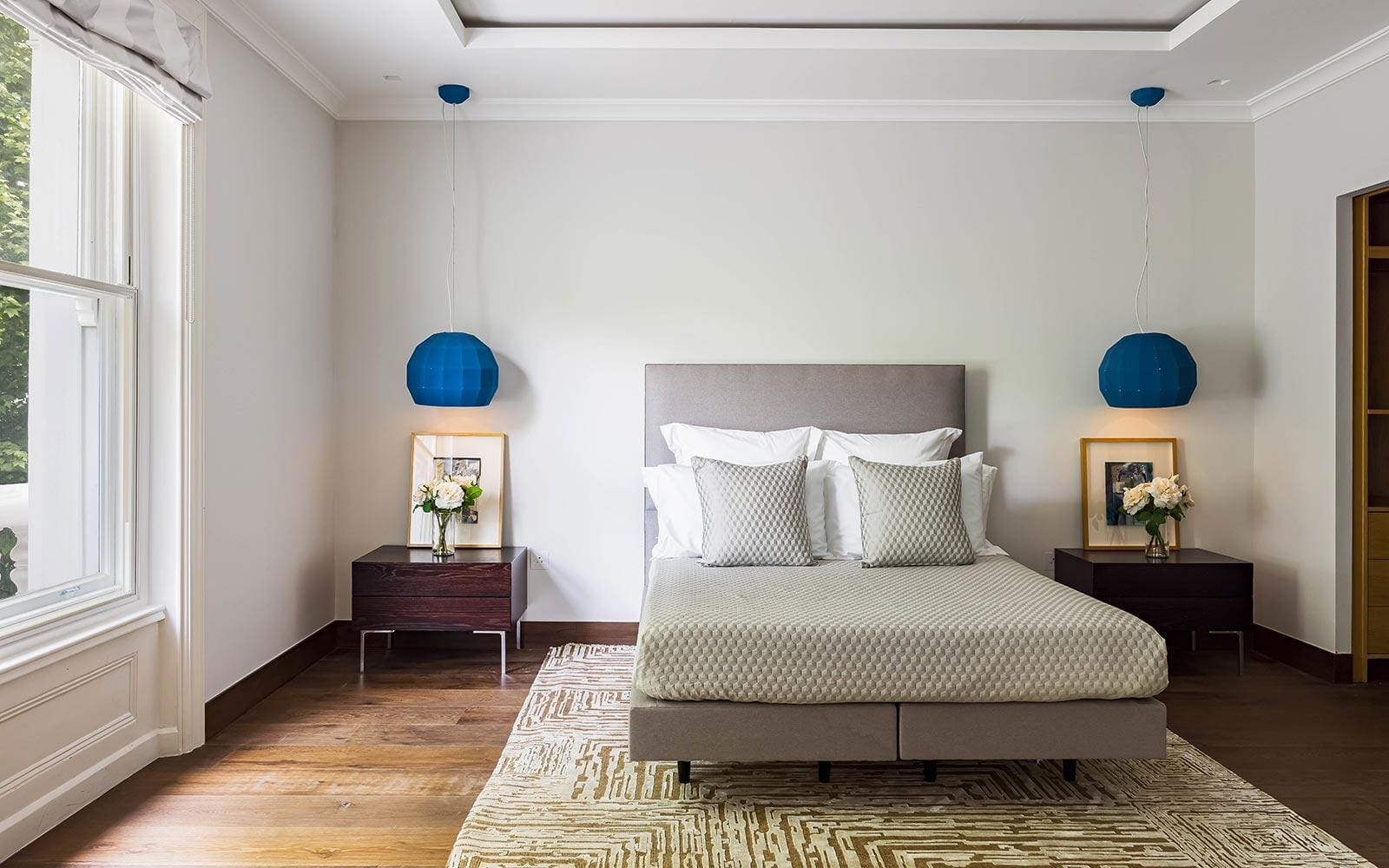 You'd never know from looking at it that this is a place that had its heyday in the 90s; almost all elements of the boutique hotel are gone and the new finish is immaculate. Yet the spirit of the Halcyon lives on; there is still the sense that if the walls could talk, they'd have some stories to tell. You walk on the same parquet floors as '90s A-listers (the fireplaces are also original), and to do so gives you a thrill.
The guide price for this property is £8,950,000. Please visit knightfrank.co.uk for more information.