6 Wonderful Things To Do In London This Weekend (7-9 December 2018)
Festive things to do in London this weekend (7-9 December 2018)
Wild By Tart Christmas Fair at Eccleston Yard, Belgravia (All Weekend)
Fashion's favourite catering duo Tart London is hosting an inaugural Christmas market this weekend. The Wild by Tart Christmas Fair will be held at the company's new home in the Eccleston Yards development in Belgravia, ahead of an official studio and restaurant launch in January. The fair, which raises money for Save The Children, will feature an array of the brand's favourite designers and artisan products, as well as wreath-making workshops by Wild at Heart. Shop festive wares, from flowers and decorations to pantry fillers and pet presents, and tuck into Tart London's signature dishes, served with warming cocktails.
Date: 8-9 December Time: 10am-10pm/7pm Price: Free/ optional £2 charity donation Location: 3 – 4 Eccleston Yards, Belgravia, SW1W 9NF Closest Station: Victoria
Website: tart-london.com
Kate Bush Charity Pop-up Shop, King's Cross (All Weekend)
Calling all Kate Bush fans – to coincide with the release of a new Kate Bush remastered boxset, The Wuthering Heights singer is hosting a pop-up charity shop in the newly developed Coal Drops Yard in King's Cross. Open from now until Sunday, the Kate Bush Pop-Up Store is selling vinyl, CDs and the lyric book, How to be Invisible, as well as a selection of exclusive merchandise. All profits will be donated to the Crisis charity for the homeless.
Date: 5-8 December Time: 10am-10pm (weekdays), 10am-8pm (Saturday), 11am-8pm (Sunday) Location: Lower Stable Street, Coal Drops Yard, N1C 4DR Closest Station: King's Cross St Pancras Website: coaldropsyard.com
Fashion Illustration Gallery Art Fair at The Shop at Bluebird, Covent Garden (All Weekend)
Fashion and interiors unite this weekend at the annual Fashion Illustration Gallery Art Fair at The Shop at Bluebird. The fair, which also includes talks and workshops by artists, including David Downton, Peter Copping and Rosie McGunniess, will celebrate fashion illustration's most recognisable names, alongside emerging talent.
Date: 7-9 December Time: Varies Price: Free Location: 29 Floral Street, Covent Garden, WC2E 9DP Closest Station: Covent Garden
Website: fashionillustrationgallery.com
We Live In An Ocean Of Air Exhibition t Saatchi Gallery, Chelsea (All Weekend)
We Live in an Ocean of Air is a multi-sensory virtual reality installation opening at SALON at Saatchi Gallery this Friday. The immersive installation, created by boundary-pushing art collective Marshmallow Laser Feast, brings together art, science and technology to showcase the fascinating connections between humans and plants. Incorporating breath sensors, heart-rate monitors, wind-machines and more, this is a truly unique work of art.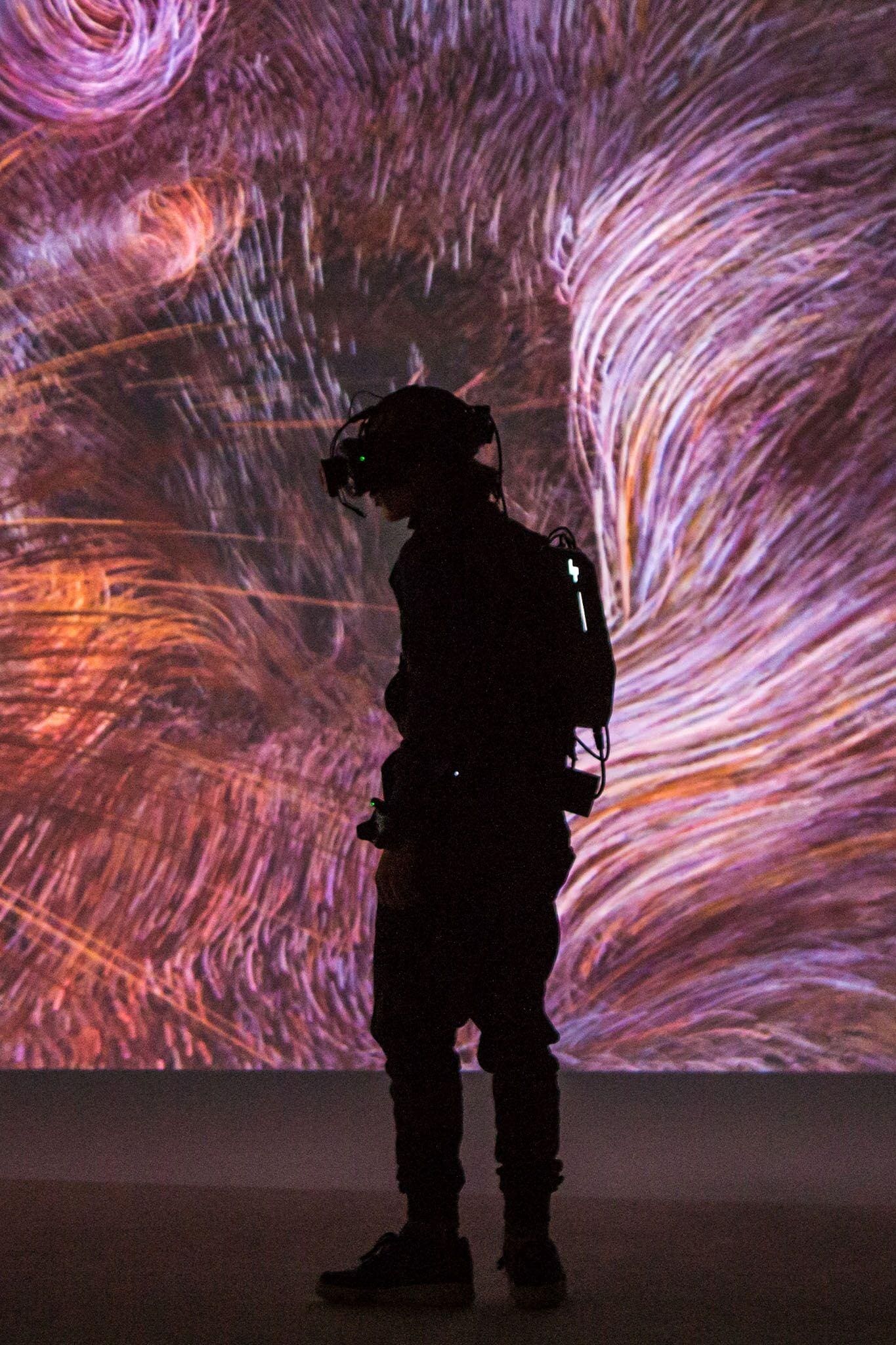 Date: 7 Decemer-20 January Time: 10am-5.30pm Price: £20 for a 20-minute experience Location: Saatchi Gallery, Duke of York's HQ, King's Rd, Chelsea, SW3 4RY Closest Station: Sloane Square
Website: oceanofair.com
Tiffany Robot Crew, London (Saturday)
A team of life-size Tiffany & Co. robots will be touring London this week. The already Instagram-famous Tiffany Robot Crew will be travelling with a giant boombox which will play traditional festive songs with a beatbox twist, to help Londoners get into the Christmas spirit. You can visit the robots this Saturday at Westfield White City from 11am until 9pm. Get ready to Jingle Bell Rock…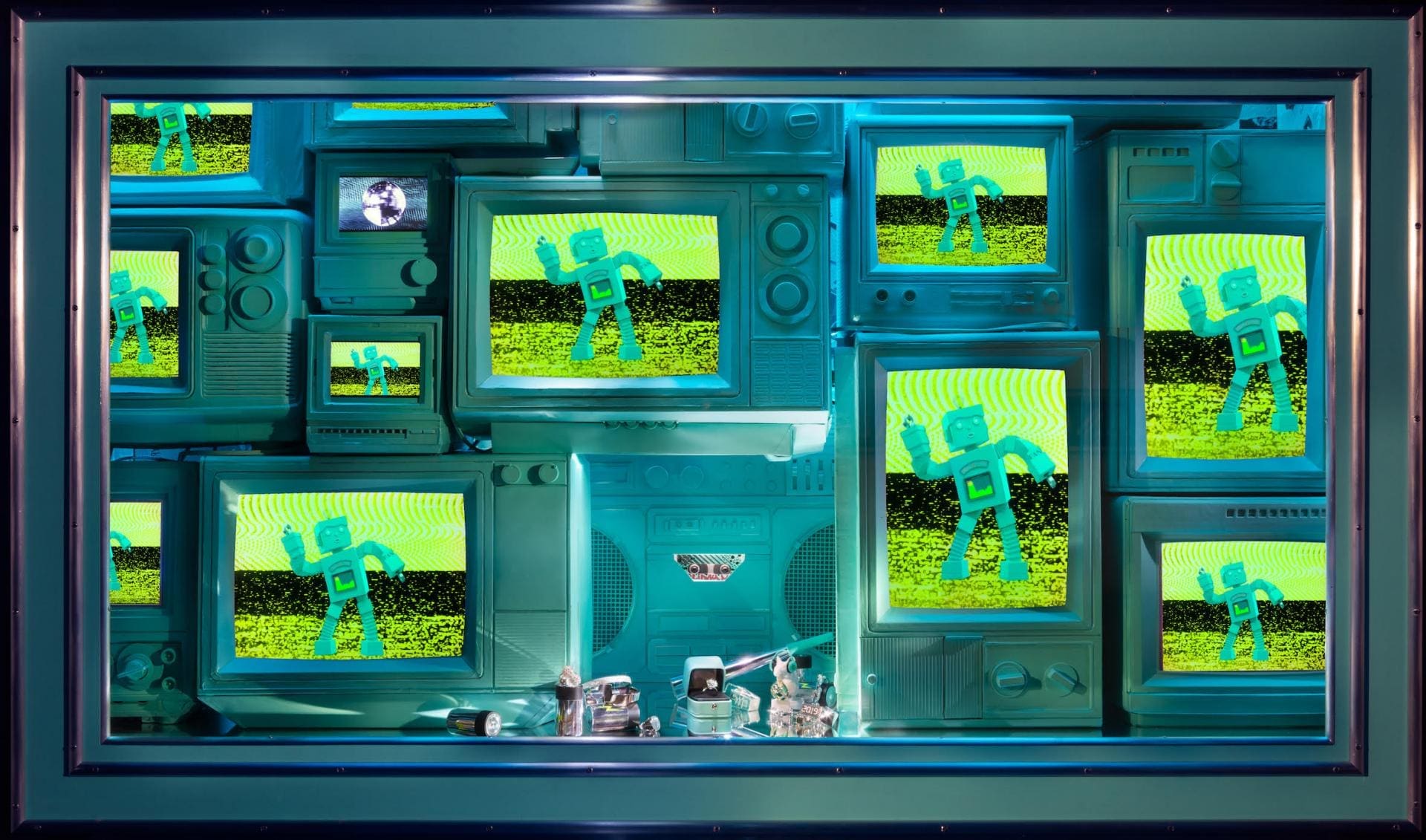 Date: 5-8 December
Website: tiffany.co.uk
The Nutcracker Live Screening, across the UK (Sunday)
Cinemas around the country will screen a one-off performance of The Royal Ballet's The Nutcracker this Sunday. The classic tale of Clara and the enchanted Nutcracker's adventures, featuring an enchanting score by Tchaikovsky, will be an early Christmas treat for the whole family to enjoy.
Date: 9 December Location: In cinemas across the UK
Website: roh.org.uk
Discover more festive things to do in London HERE