Our Favourite Pinterest Trend Predictions For 2019
Pinterest has rounded up the top 100 trends that represent what's likely to be hot in 2019, from Kendall Jenner's shades to vertical gardens
Some corners of the social media universe have more than their fair share of twits and trolls but Pinterest stands out from the crowd thanks to its positive, crowd-sourcing, make-new-and-mend vibe. It's digital-pinboard-heaven for excited brides-to-be, new homeowners, budding chefs, nimble-fingered DIYers and parents searching for everything from recipes to clothes and games.
Pinterest has now released its official 100 Pinterest trends, rounding up what its 250 million people users are interested in right now. This is what some of the world's "most style-inspired, parenting-passionate, well-travelled, food-smart people are dreaming about for the year ahead", and we've picked the top 10 trends we hope take off in 2019.
Food & Drink Trends 2019: Graze Tables
Too good to eat? Very possibly. We love these family-style grazing tables, which Pinterest deems "a feast for the eyes, and an open invitation for everyone to dig in". Searches for grazing tables were up +163% – companies like Graze & Gorge, responsible for this beautifully presented platter, are fuelling the trend – and we'd bet foodie brides and grooms have also had a part to play; not only do graze tables serve up the (delicious) goods for hungry guests, they also look great in wedding photos.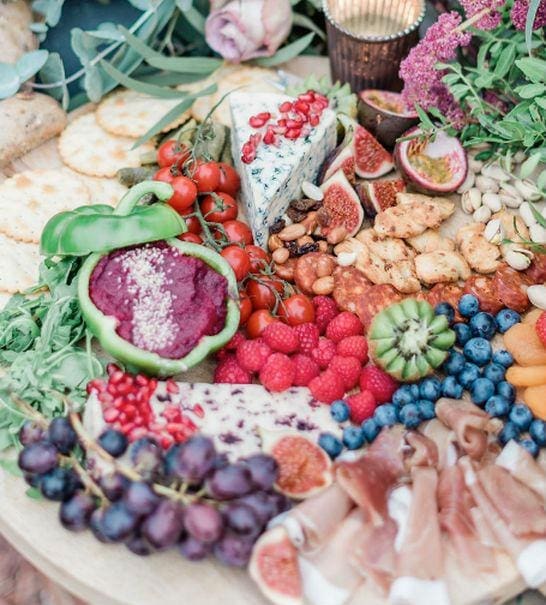 grazeandgorge.co.uk
Home Trends 2019: Urban Greenery
City flat, and no room to swing a cat? Red magazine ran an article about five ways to create your own urban garden, and the image of clever IKEA herb stations (pictured below) struck a chord. People are looking up ideas for floor-to-ceiling greenery to suit their lifestyles – searches for vertical gardens are up a whopping +287% – and we're all for adding some fresh (and useful) verdant touches to our urban dwellings.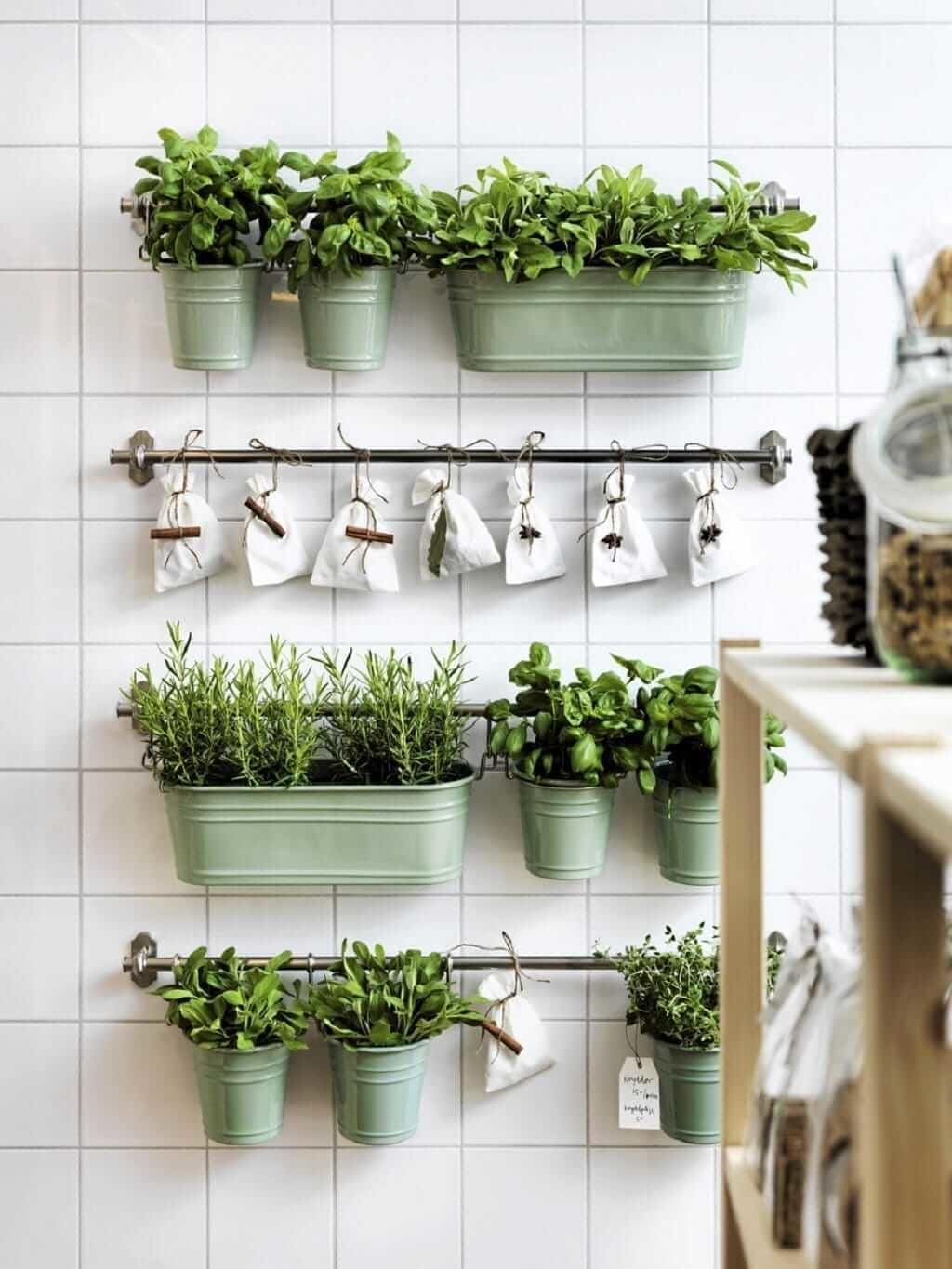 Travel Trends 2019: Romantic European Towns
"Paris is always a good idea", said Carrie Bradshaw. Yes – and doesn't everyone know it? Paris, and cities like Venice and Florence, may be renowned for their suitability for love-struck couples but as a result they're packed with tourists year-round which can turn a romantic break into a battle – will you ever manage to make a booking at that great restaurant, or get a nice photo of you both without a crowd of other people in shot too? People are turning to the internet in pursuit of "bucolic views, unique B&Bs and low-key R&R" – searches for small-town travel are up +276% – and we're drawn to the appeal of seeking out quiet romance in secluded spots across Europe.
Health & Wellness Trends 2019: Beeswax Wraps
Given that 'single-use plastic' is now as unwelcome in our homes as bad smells and muddy dogs, cling film's glory days are well and truly over. Get over your addiction to the see-through, stretchy stuff and stock up on "the freshest zero-waste trend": reusable beeswax wraps. Searches for beeswax wraps are +146% – Pinterest features an easy and effective beeswax food wrap from Moral Fibres. We got ours from The Weekly Shop and they're brilliant too.
Kids & Parenting Trends 2019: Geometric Shapes
This is by far the most popular trend we've chosen, and it's no surprise as parents flock to Pinterest in their millions to get ideas for little Olivia or Oliver's bedroom / mealtimes / wardrobe / toys (Olivia and Oliver top the list for last year's top baby boy and baby girl names, by the way). Stylish geometric patterns and shapes are top of the shopping list; searches for geometric décor are +1,178%. This pastel geo decor, with harlequin wallpaper by Ferm Living, caught our eye – it's colourful enough for the kids to love it, and cool enough for their parents too.
Women's Fashion Trends 2019: Oval Sunglasses
She needs no introduction, and it also goes without saying that when "the daughter of momager Kris Jenner and trans star Caitlyn Jenner sported oval sunglasses and bright red lip color", everyone else said: how red? And: Oval? Oval sunglasses searches, as worn so stylishly by Kendall Jenner, are up +591% and this blocky, curved shape is set to be seen on beaches everywhere in 2019.
Beauty Trends 2019: Short Fringes
She's done a lot of films since, but we remember Isabel Lucas fondly from her Noughties stint on Home and Away, when she rocked long, blonde surfer-girl locks. It turns out she really rocks a short fringe too, neatly demonstrating Pinterest's big bang theory: they're out. In 2019, the just-above-brow crop is making the cut and searches for cropped bangs are up +51%. Chop chop.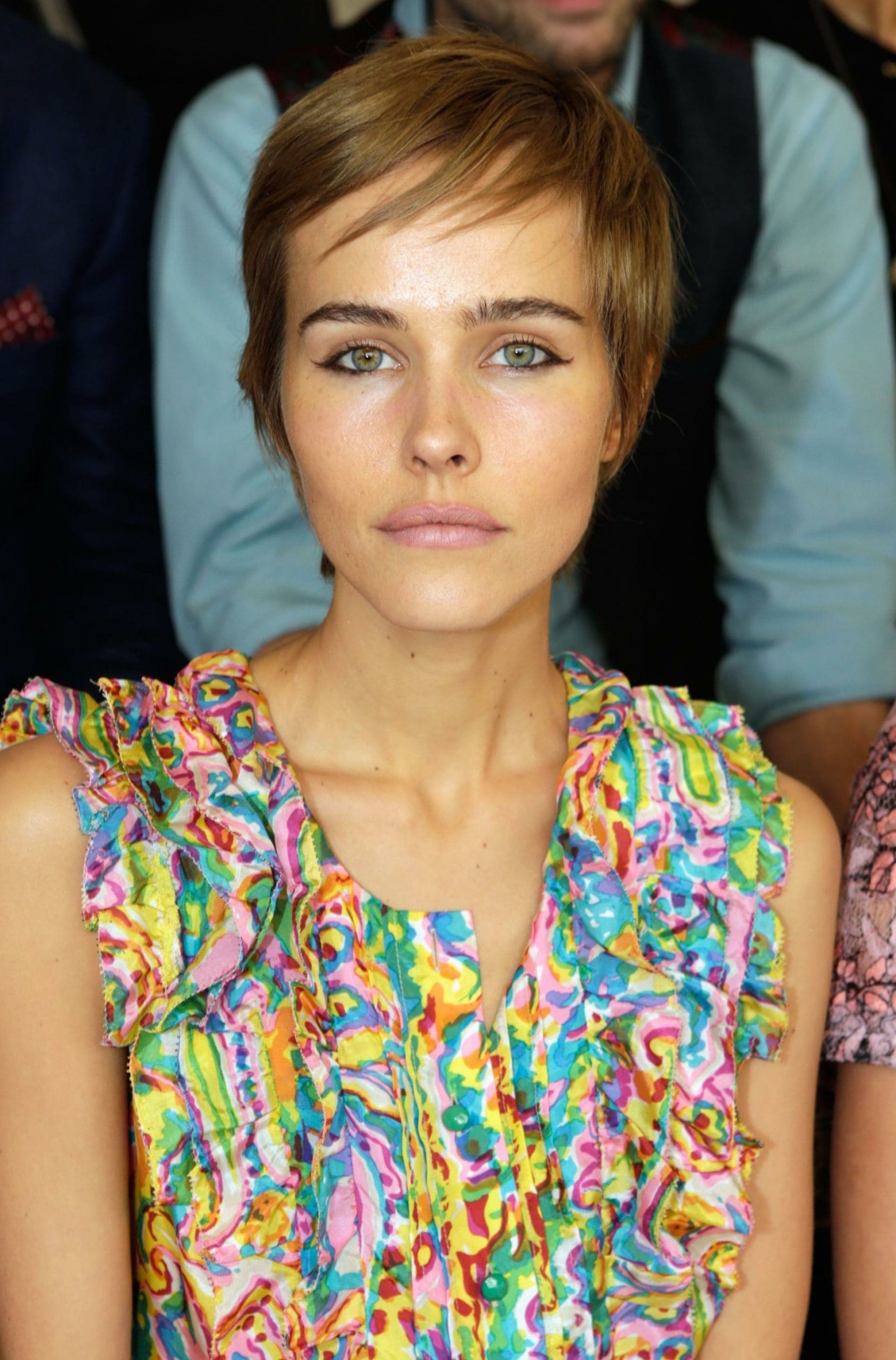 Celebration Trends 2019: Neon Lights
Did Tracey Emin kickstart this trend? Everyone we know loves her poignant, scrawled neon declarations about love, life and everything in between. The Pinterest posse agrees; neon is going to be massive this year, after appearing in just about every wedding trend report for 2018. Searches for eye-catching personal messages spelled out in neon lights are +281%. It was huge in interiors too. Make sure you choose one you'd like to feature as a statement piece of modern art in your home post-wedding – waste not, want not, after all.
kemplondon.com
Hobbies & Interests Trends 2019: Ceramics
This quirky Pinterest category covers everything from avocado plant pots and side hustles to derelict spaces and houseboats, but this large ceramic cactus vase by The Conran Shop caught our eye most of all (£65). "Ceramics have been a thing since Ancient Mesopotamia", Pinterest does point out – it's hardly new news. "But in 2019, handmade plates and bowls are really killn it…" Excuse the pun. Searches for ceramic pottery are up +475% as we kick our plastic habit and search out more natural homeware. And more importantly, are cacti the new unicorn / flamingo / pug / pineapple?
Men's Fashion Trends 2019: Mixing Prints
And finally, what will the men be wearing in 2019? Well they could do worse than taking a leaf or two of Mr Erbil's very stylish, on-trend book. Pictured here is one of the men of Mr Erbil, via British GQ and photographer Robert Spangle – Iran's suited-up style collective. "In wartorn Kudistan, a group of young menswear aficionados set up Mr Erbil – a style collective that aims not just to look good, but to do good. Clash with class: Pinstripe and polka dots? Tartan and toile? Mixing prints is the new power move. Searches for mismatched prints +89%."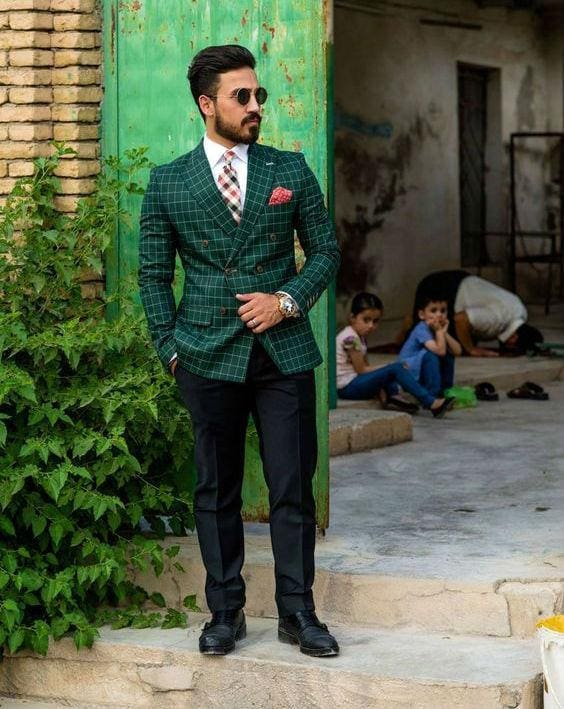 Will you be embracing a short fringe and oval sunglasses in 2019? Ditching cling film and plastic containers for beeswax and ceramics? Clashing prints and embracing cactus patterns on just about everything? Over to you!