Fringe benefits: the interior trend holding sway
From long, luxe tassels to tactile trimmings, contemporary passementerie is the natty interiors trend shimmying its way into our homes this autumn – and there are a number of ways to tap into the trend
In a revival that Jay Gatsby would be proud of, fringing is no longer on the periphery of design. The desire to accessorise our homes with the gusto of a flapper girl has crossed over from our wardrobes to our homes for the new season, and with it comes a plethora of zany, Art Deco-inspired homeware. From cushions and sofas to lighting and mirrors, fringing is back in all its retro glory – and there are a number of ways to tap into the trend.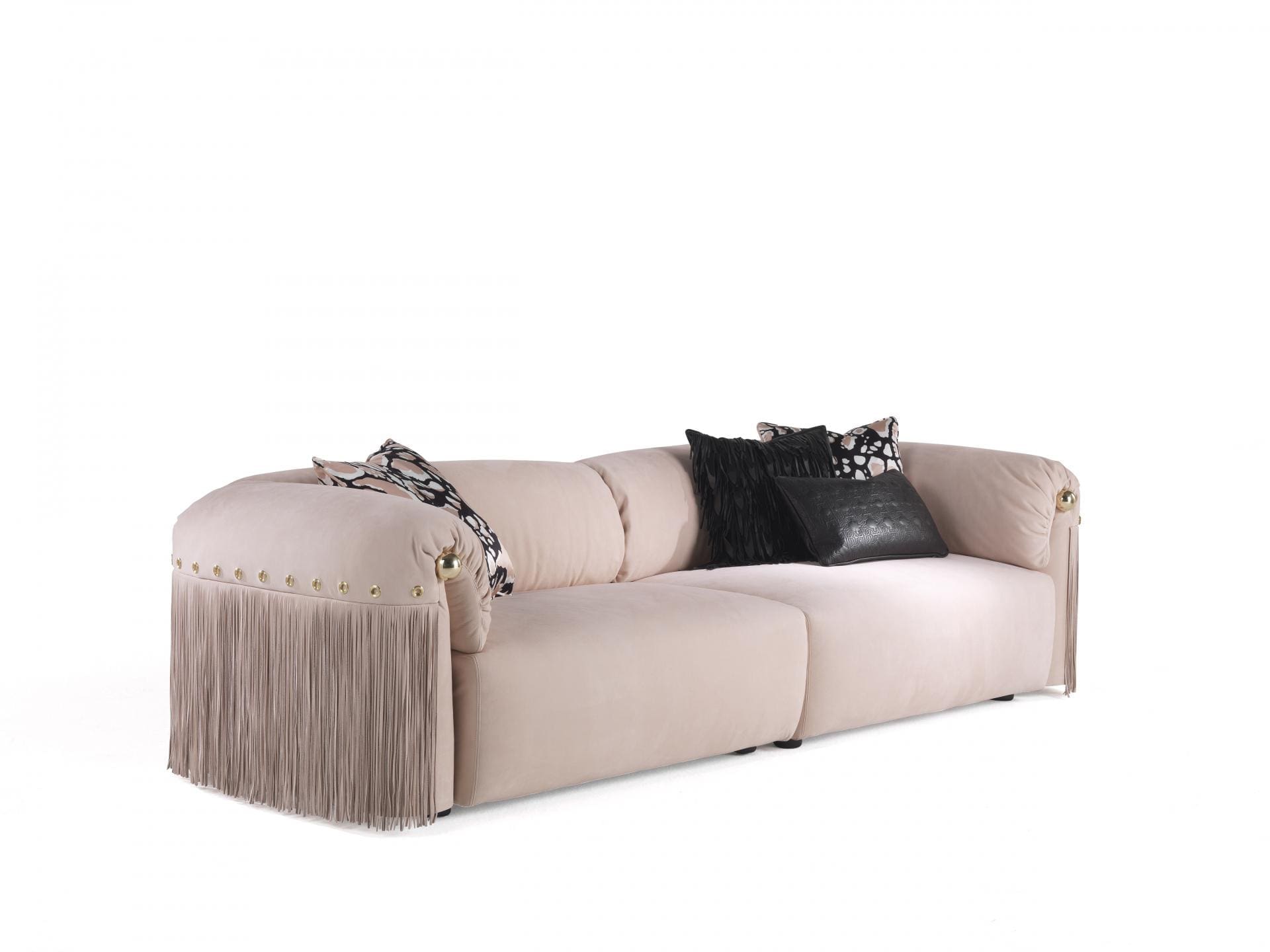 In a step that is refreshingly at odds with straight-edged minimalism, fringing brings movement into the home. For a bold introduction, key investment pieces such as sofas and armchairs set the tone and instantly add a sense of vintage glamour to a room. The new Malawi sofa from Roberto Cavalli Home's Glam Extravaganza collection combines a fringed bottom with a dusky pink palette for the ultimate statement. Alternatively, pair your sofa with a fringed pouffe for an instant touch of 1930s glamour. When it comes to colours, team soft, delicate pinks with ivory white or grey, or go all out with bold yellows and vibrant emerald greens. Either way, the end result will be a dynamic ambiance.
Combining form with function, a mirror with all the trimmings brings a fun twist to an otherwise simple piece. Ideal for a more compact home, Dooq's Souk mirror throws light and appeal to all four corners of a room and instantly draws the eye with its multi-coloured tassels. It beautifully exemplifies how fringing can add wonderful textural detail to even the most minimalist of homes.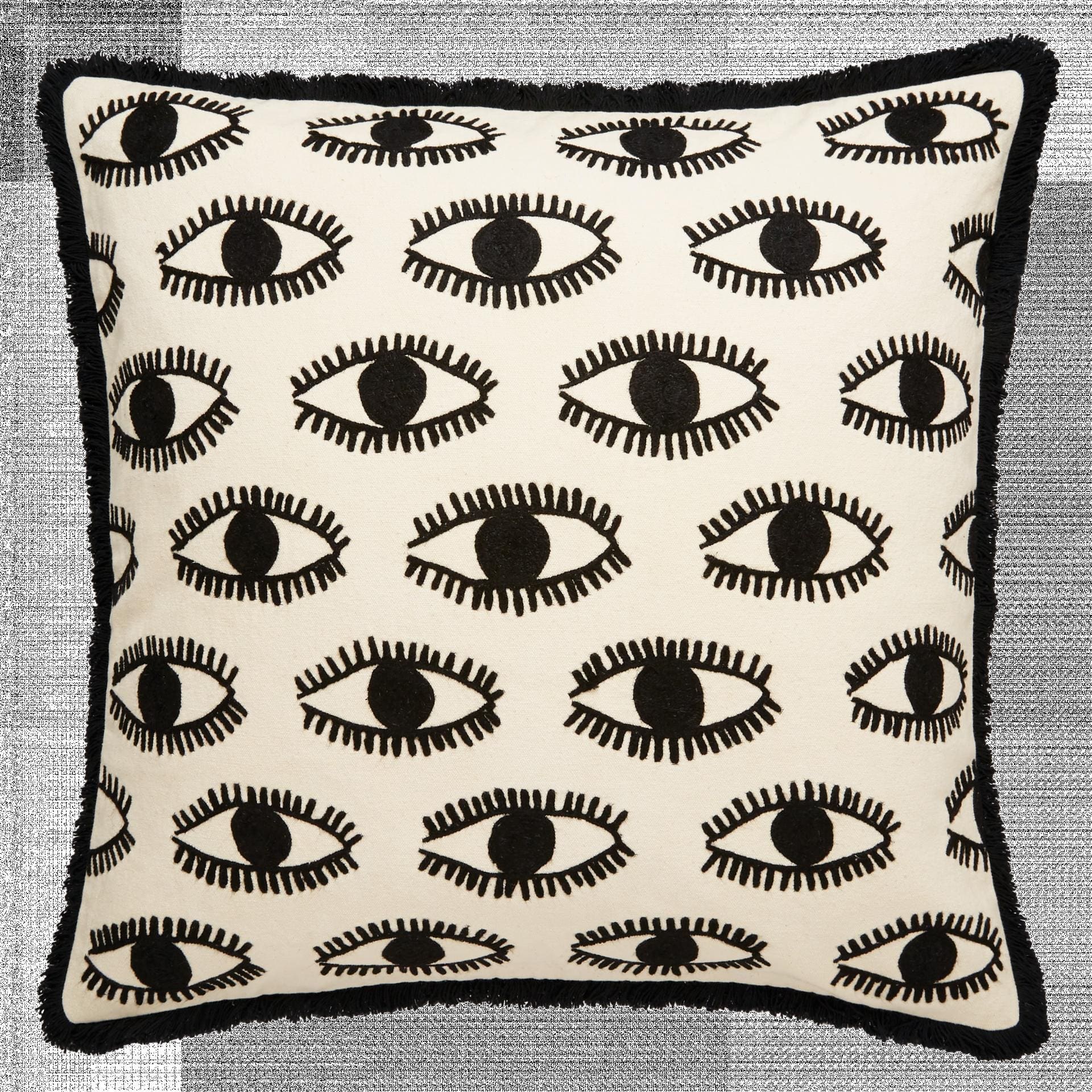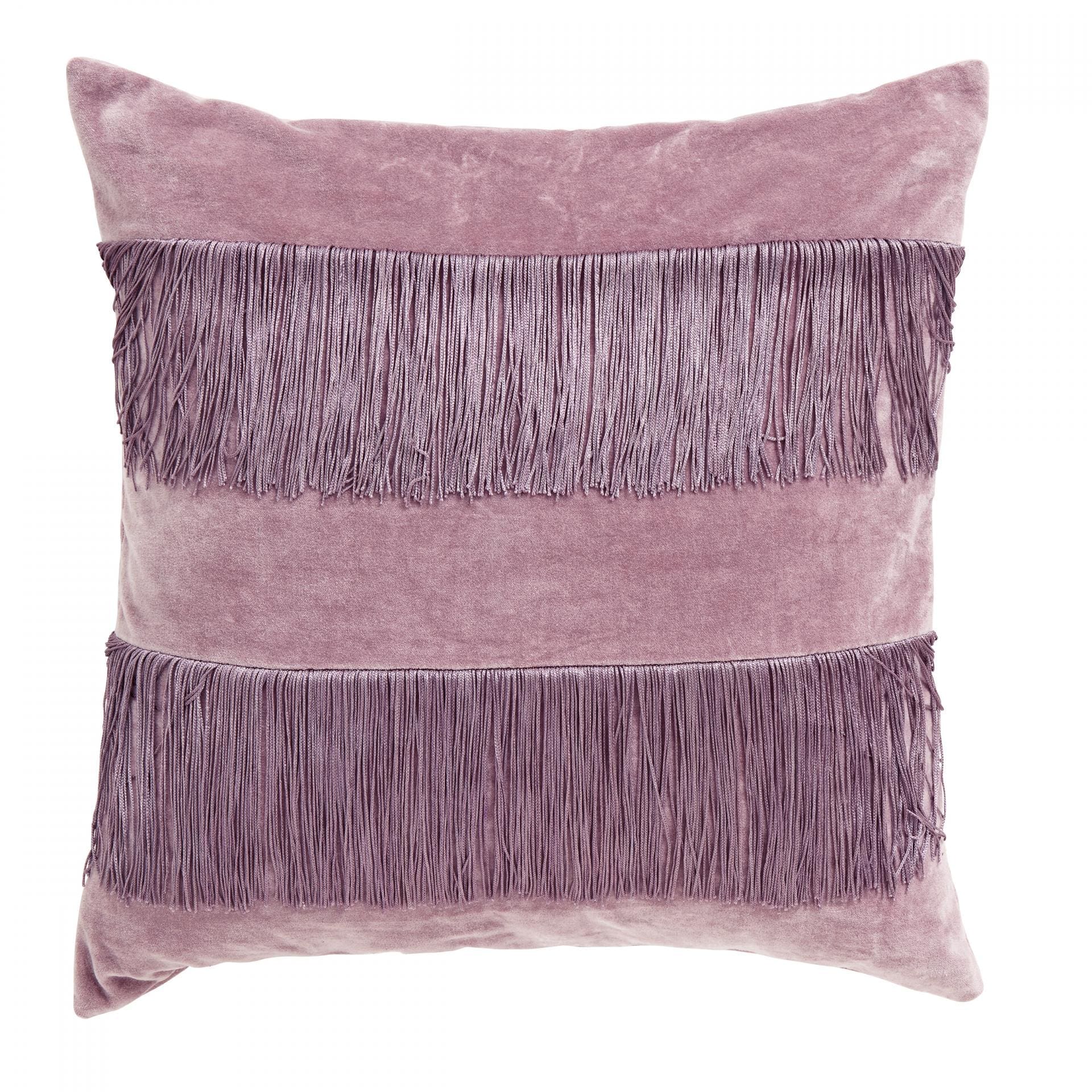 Why have one row of fringing when you can have two? Few trends lend themselves to layering as well as fringing, and cushions are the ultimate canvas. Adding texture and comfort to a room, not to mention accents and pops of colour, cushions give homeowners a license to be experimental with interior design. Bivain's Santa Maria Rosso silk twill and velvet red fringed cushion brings Renaissance drama to a modern home, while the hand-designed luxury cushion by Mariska Meijers pairs multicoloured fringes with a black velvet ribbon, offering a jazzy addition to the home. Habitat's Eyes cushion elegantly illustrates that not all tassels need be long and swishy – the black and white bolster features a luxurious 'eyelash' border for understated perfection.
From floor lamps to wall lights to hanging shades, creative lighting is one of the easiest ways to quickly transform the feel of a room, both in terms of aesthetics and evening glow. Audenza's Wink pendant light, which comes with detachable fringing for easy washing, is available in both aqua and pink and is made from iron bathed in 24-carat gold. Pimp it up further with a vintage-style LED naked Edison bulb for the ultimate wow effect. When it comes to warm-hued metal, our love of gold, brass and copper is certainly not abating. A perfect partner for the bedroom, the emerald green table light from The French Bedroom Company maximises this trend. Few can resist the tactile nature of fringing, and this number, with its silky smooth tassels, certainly fits the bill. And if you've noticed a fringe or two on the latest Oliver Bonas lampshades, you'll be pleased to know it's no coincidence the brand's latest range is named Nappa – the Italian word for tassel.
For those who want to fully embrace the entire trend, try experimenting with a fringed drinks cabinet or side table – such as Bianca Lorenne's Alpaga piece. Not only is it the perfect example of Gatsby decadence, it also conveniently serves as a handy storage unit. For the minimalists among you, there are more understated ways to add a flirty edge to home interiors. The first lounge rug created by The Rug Society, Kleopatra blends sky blue tones and pale mustard with barely there tassels, while Audenza's hand-woven grey rug with mustard fringing has a lustrous quality to its finish that exudes glamour. Giving pleasure underfoot and to the eye, it's complementary decor at its best.