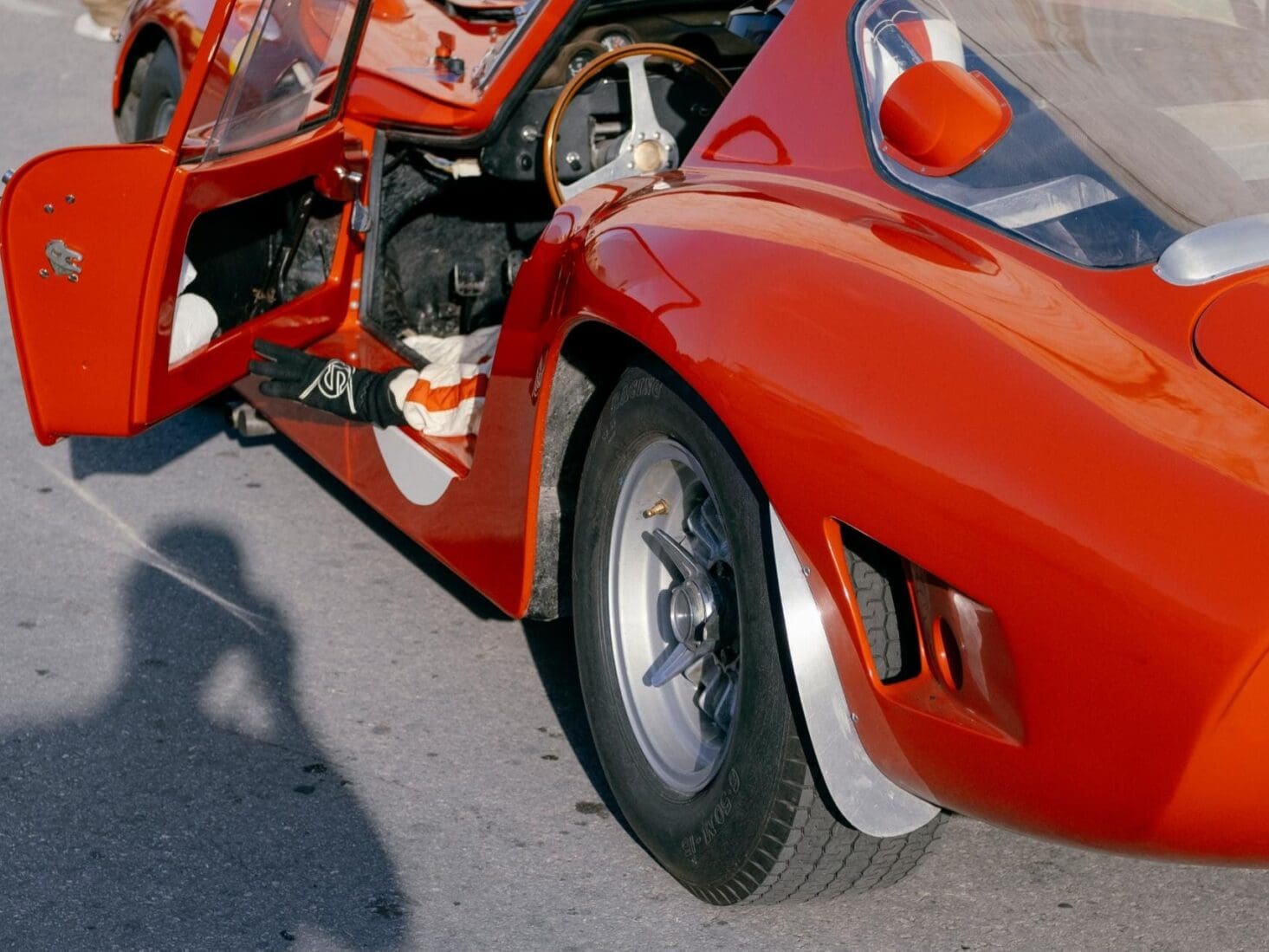 Malta Classic: Behind the wheel at the Mdina Grand Prix
Luxury London buckles up in a Jaguar XK120 for a four-day celebration of vintage machines and backdrops that only the Mediterranean could provide
The vibrations from the straight-six judder through my body as we brake hard into the hairpin ahead. Dropping into second, the opening valves burble in symphonic harmony, accompanied by the harmonious screech of working tyres. Out of the hairpin, we rocket through the gears. Third, Fourth, Fifth. The odometer reads 100mph before we're back hard on the brakes. I steal a moment to glance up. Ahead, the 500-year-old limestone bastions surrounding the ancient city of Mdina, Malta, glimmer in the morning light, and a smile seals itself upon my face. I'm in the passenger seat of first-time entrant Nigel Webb's 1952 Jaguar XK120 Roadster at the 12th annual Malta Classic. Webb will go on to win the Grand Prix later that day.
Located in the central Mediterranean Sea, midway between Sicily and North Africa, Malta is a small, highly strategically-located country. Historically, its location made it a tactically important archipelago that has passed through numerous hands, from the Phoenicians and the Romans, to the Arabs and the French. Subsequently, Maltese cultural heritage is a diverse hotpot of religion, architecture and societal constructs that continues to draw people in their thousands to the island every year. Yet it is evolving still, with modern traditions set to change the shape of Malta yet again.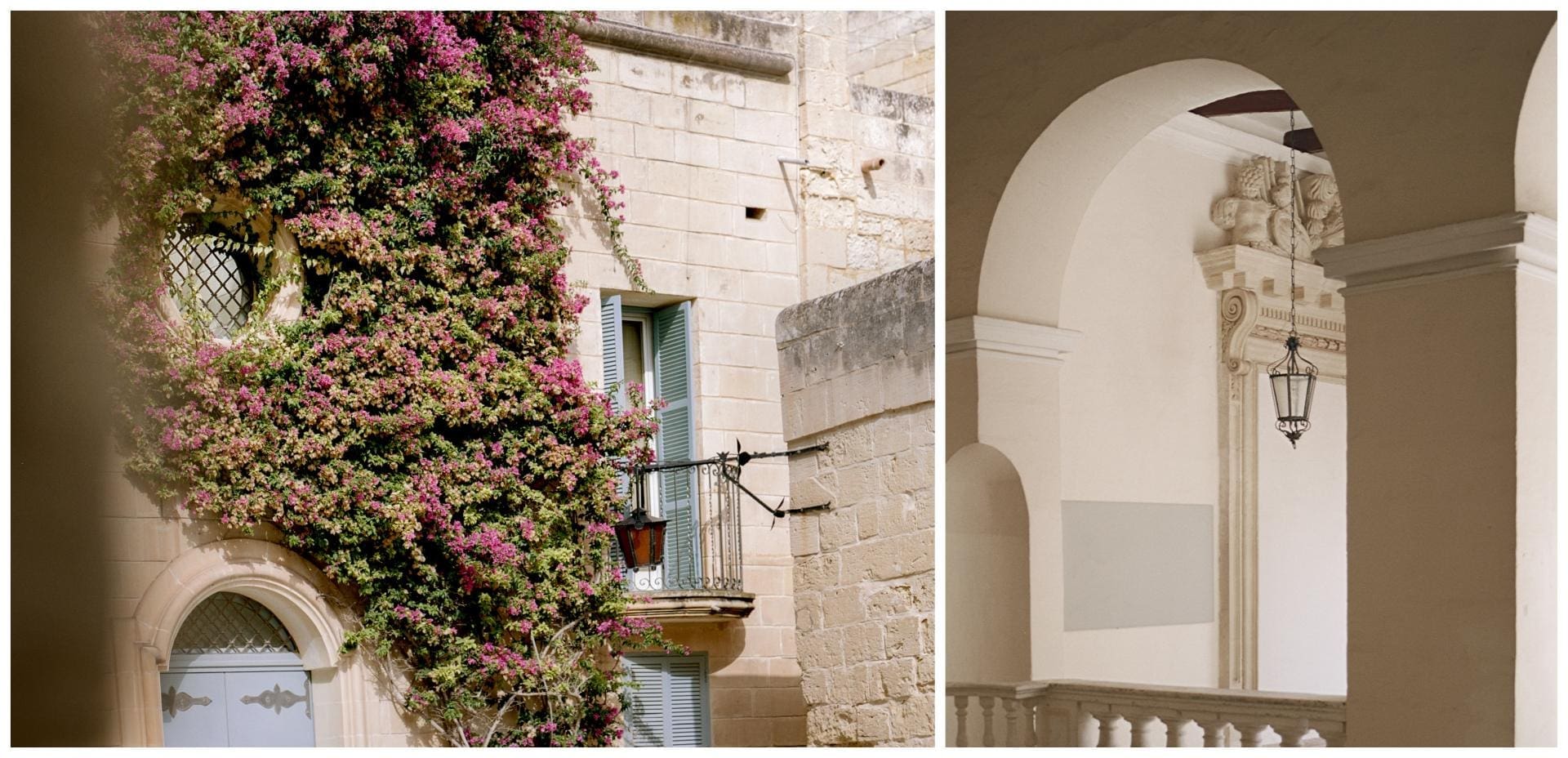 One such 21st-century tradition is the Malta Classic. Now in its 10th year, this intimate event, which hosts just over 70 delectable pre-1976 cars, plays out over a four-day period every October. Split into three stages – the Hill Climb, the Concours d'Elegance and the Grand Prix – the event unfurls in and around Mdina, a UNESCO World Heritage Site and fortified city that has been continually inhabited since 700BC. As a backdrop for a classic car event goes, this is surely one of the best.
"In Malta, it's all about football and cars," says Joseph Said, organiser of the Malta Classic, amid the raucous grumble of warming engines. "I actually think it's the British influence."
Indeed, from the early 19th century to the mid 20th century, Malta was a de facto British colony and, due to its proximity to Africa, just 186 miles away, it became a highly strategic location during World War II. "A lot of British servicemen served here for a couple of years," Said tells me. "They would bring their cars, but most of them left them here [when they returned home]. So that's how it all started."
It wasn't, however, until 2007, when Frenchman and classic car enthusiast Thierry Giovannoni first conjured up the idea for a Grand Prix, that Malta had a unified event in which to demonstrate its motoring passion. By 2009, local enthusiasts, including Said and his family, started the Valetta Grand Prix Foundation to continue Giovannoni's work.
Said explains more: "It started with a Grand Prix around Valetta (Malta's Capital) and then evolved into a Hill Climb and a Concours d'Elegance." In 2011, the event moved to its current home in Mdina, with an ever-growing fan base. "We're growing, and the quality of the cars we have now is really amazing," says Said – something I can attest to.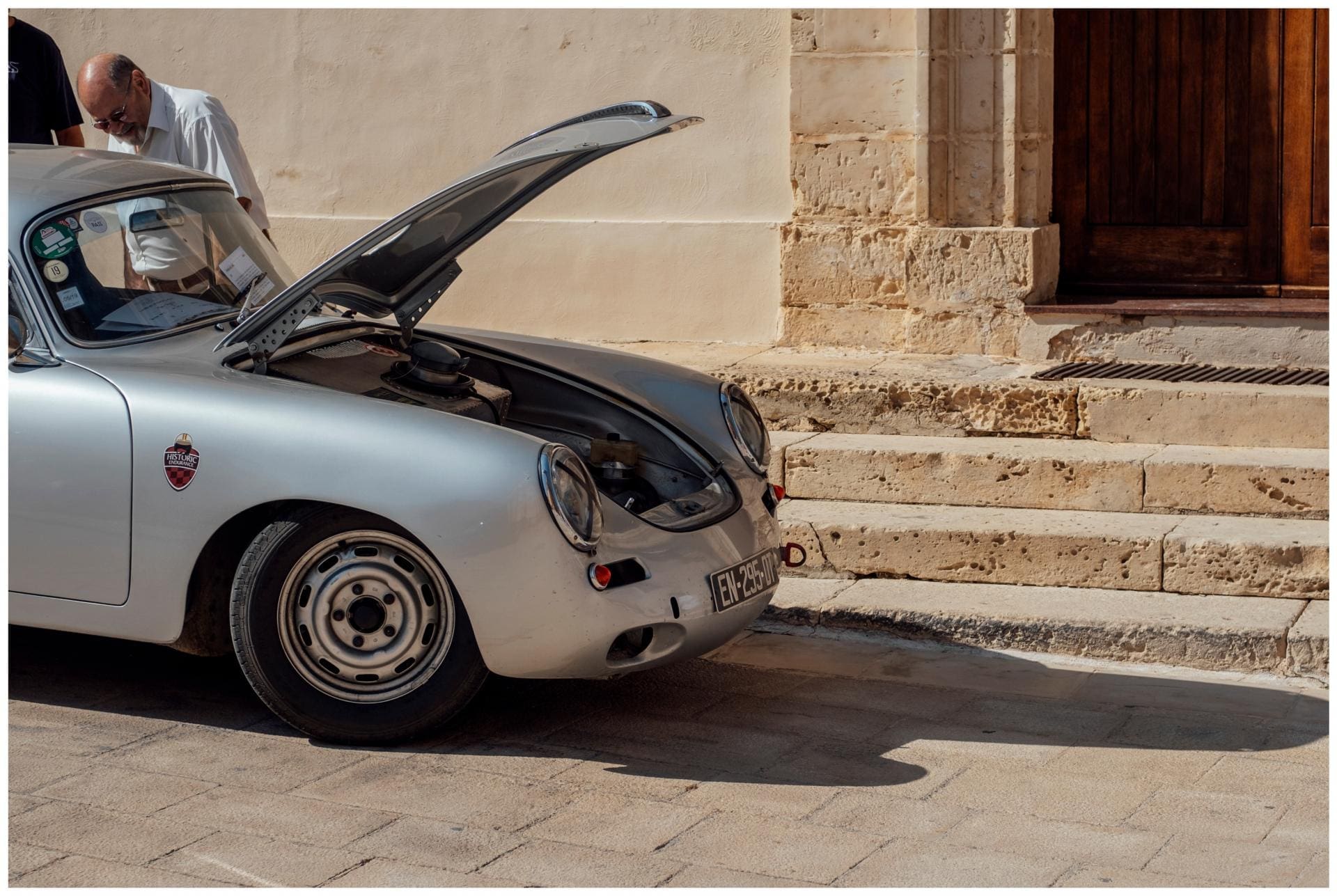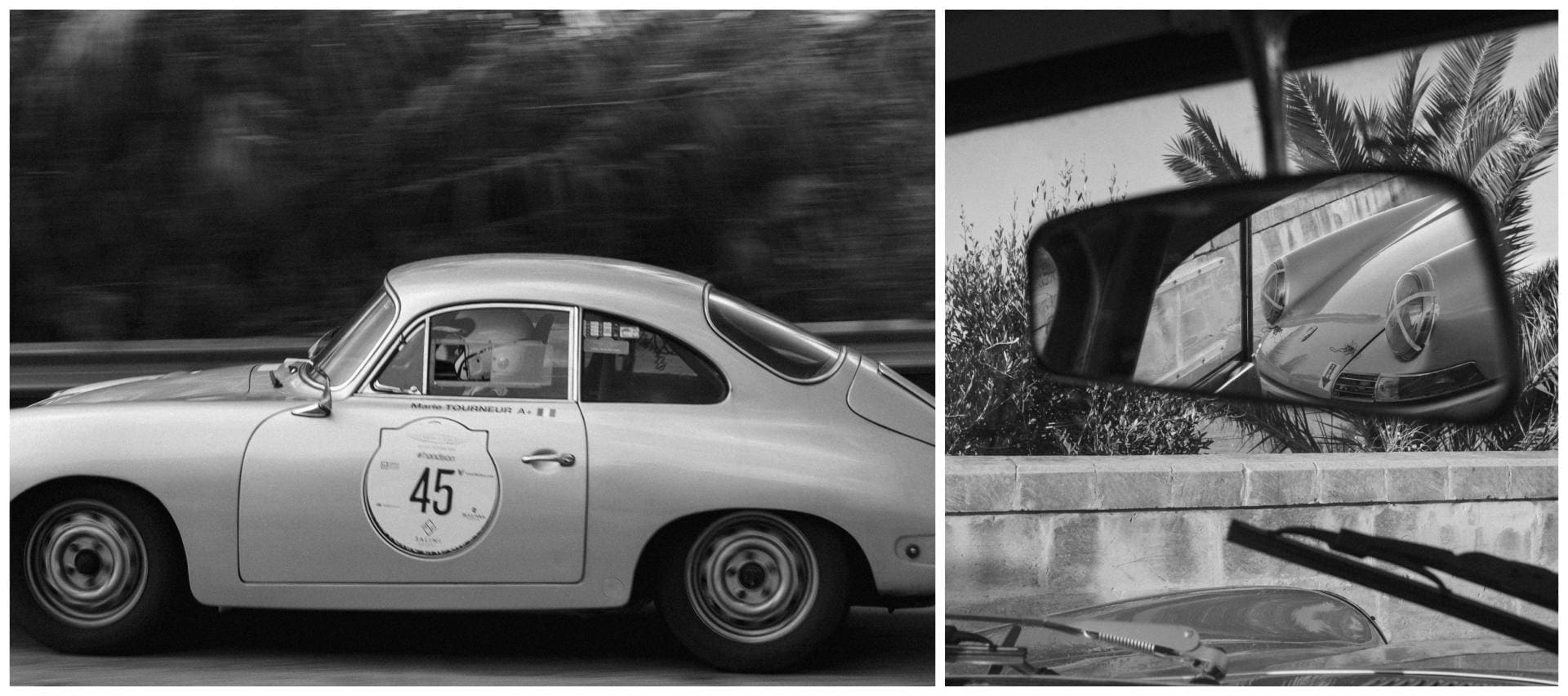 Around the paddock, a diverse range of cars sit patiently beside one another. From Porsche 356s and Ford Cortinas, to Honda Civics and Lancia Betas, cars from all walks of life are spread before me. But it is the sheer number of British cars that is astounding. Riley, Triumph, Jaguar, Lotus, Austin, MG, Morris, Rover, just some of the marques that dot the paddock. But the crème de la crème, and a car that leaves your mouth agape and your ears bleeding is a 1965 ISO Grifo AC/3 Bizzarrini owned by Austrian Egon Hofer. This £1million+ car is one of the last of its type remaining, and a feat of automotive majesty for those in the know.
"I've raced since I was 21 and have had this since 1965," chuckles Egon. "She's 420 horses and quite a handful. I was first invited here for the Malta Classic, and the people are just so nice. I would never have thought to come to Malta before, but it's just fantastic." As a former racer, and a man who, now in his 80s, still competes in over 10 classic car events around the world each year, I ask Hofer what it is that makes the Malta Classic quite so special. "It's really because of the mixture between circuit racing and the hill climb. For me, this is fantastic."
Beside the ISO lies a beautiful Jaguar XK120 Roadster owned by former pilot and Jaguar collector Nigel Webb. An avid gentleman racer, Webb is also the owner of the private Mike Hawthorn Museum in Sussex, which pays homage to Britain's first Formula 1 World Champion. "I came to hear about it from John Burton, who races a Jaguar Alton. He's done it six or seven times and knows I'm the kind of man who doesn't like rules or regulations, so he said, 'The Malta Classic is for you'," he laughs. In evidence of this, Webb offers me his passenger seat for the warmup lap. Descending down a narrow technical section, the street circuit opens into two long straights before winding its way back up toward Mdina and the finish line. That's 2.2 kilometres of hair-raising exhilaration, and one that makes for spectacular viewing, too.
But the Malta Classic has a gentler side, which is witnessed within Mdina itself at the Concours d'Elegance. Through the maze of pristine limestone streets, amid the homes of Malta's oldest and most prestigious families, lies the Piazza St Paul, before the baroque-might of St Paul's Cathedral. The gentle hum of talking voices, the smell of hot engine oil and the amiable warmth of the Mediterranean sun offers a welcome moment of relaxation. Here, owners and spectators intermingle seamlessly. Any sense one might have of pretentiousness is immediately dispelled. Here on Malta, the love of cars is universal. Though a contest is taking place, and Chris Cachia's impeccable 1961 Series 1 Jaguar E-Type Convertible wins first prize, the Concours d'Elegance is more about getting up close and personal with some of the finest classic cars around.
And amid the winning Jaguars, some altogether more humble models take centre stage at the Hill Climb. Located on the island's western shore, Mtahleb hill has been used for the hill climb stage since 2017. Hill climbing is one of the oldest forms of motor racing, and the famous Shelsley Walsh Speed Hill climb in Worcestershire, now it's 115th year, is the oldest continuously staged motorsport event still held at its original course. The premise is simple – the fastest up the hill wins. Much like the hill climb at Goodwood Festival of Speed and Revival, it is just over a minute of flat-out timed racing, and a spectacle not to be missed. Here on Malta, with a couple of tasty turns for the drivers to navigate at speed, it's a chance for the smaller, lighter cars to shine, with Austin Mini's taking both first and second places.
Wandering back through Mdina after the bustle of racing, it becomes clear that the Malta Classic is unlike any other classic car event I've attended before. The people are warm and hospitable, drivers' welcome spectators into the paddocks to look at, touch and even sit in their cars – something that happens at very few events – and it all takes place in a setting that is fairytale-like – Game of Thrones was even filmed here. With year-on-year growth in both participants and spectators, the Malta Classic is bound to become a staple on the classic car scene. You won't want to miss it.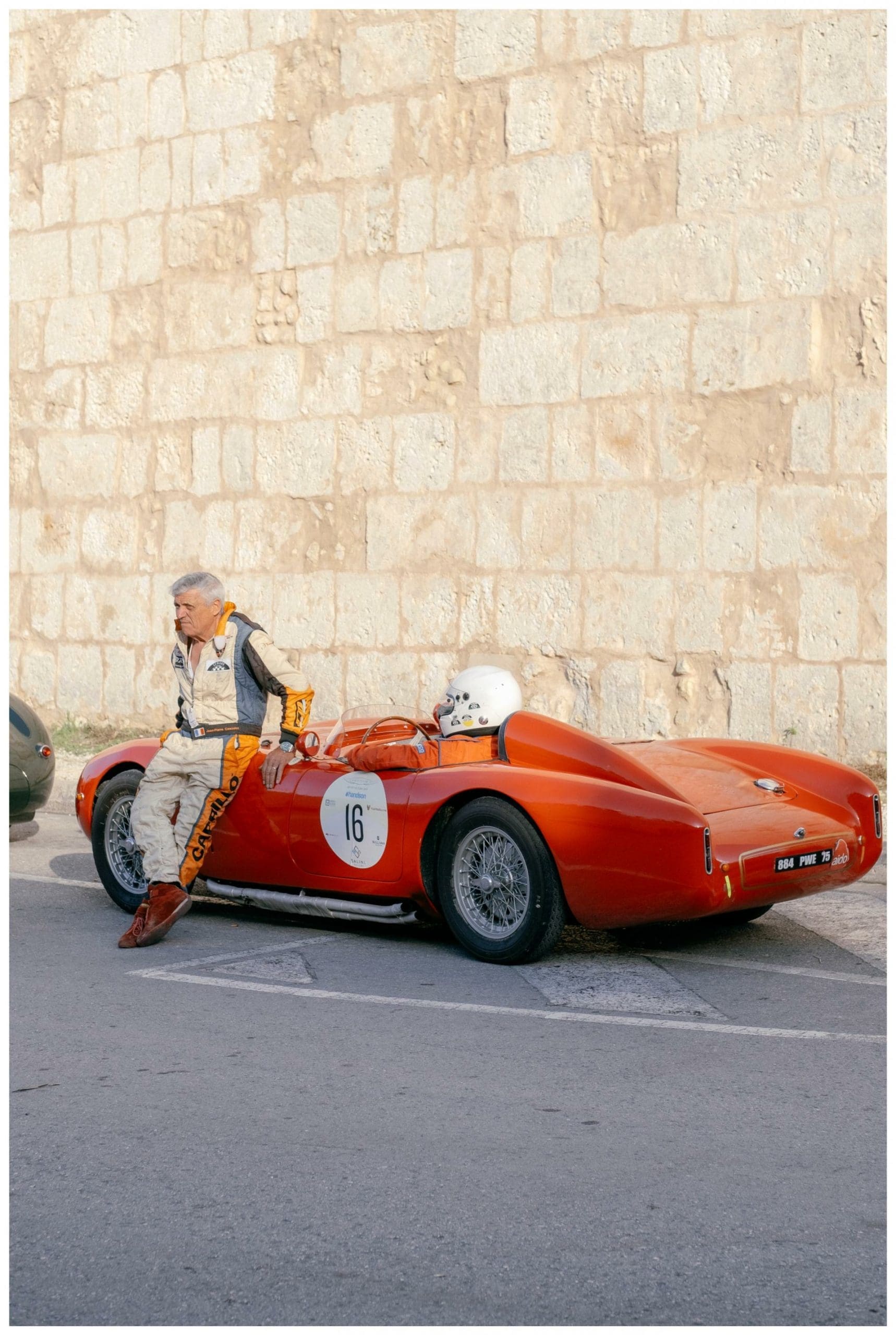 Malta Classic 2020 will take place over four-days comprising three exhilarating events: the Malta Classic Hill Climb, the Malta Classic Concours d'Elegance by Mdina Glass, and the Malta Classic Grand Prix between 8-11 October 2020, maltaclassic.com