When are London's West End theatres reopening?
With pandemic restrictions easing, the capital's world-class productions are ready and waiting in the wings
While much has been said about the plight of the travel and hospitality industries during the pandemic, few have been hit quite so hard as live entertainment. While some theatres made a valiant attempt to reopen in 2020 – their efforts thwarted after just weeks by another national lockdown – many West End venues have remained closed for over a year.
Well, the wait is almost over. With lockdown restrictions easing and indoor gatherings back on the cards, many of the West End's top plays and musicals are charting a course for an all-singing, all-dancing comeback this year. Here's everything you need to know.
The Mousetrap, St. Martin's Theatre
The West End's longest running show was one of the few to hold live performances in 2020 so it was no surprise that it was also the first to be up and running again when restrictions eased this year. Helped by the fact that the cast is just 17 strong (many West End productions can feature dozens of actors), for now performances are being played before socially distanced audiences – which just means you have all the more room to stretch out and enjoy this Agatha Christie masterpiece in all its glory.Reopening: 17 May 2021
The Play The Goes Wrong, Duchess Theatre
One of the most imaginative and creative plays to hit the West End in the past few years, The Play That Goes Wrong depicts the misadventures of the fictional Cornley Drama Society as they go about staging an Agatha Christie-style murder mystery. Off beat and hilarious, if you need any further convincing, just know that JJ Abrams was so impressed it became the subject of his debut as a Broadway producer when The Play That Goes Wrong transferred to the US in 2017.Reopening: 18 June 2021
Cinderella, Gillian Lynne Theatre
Don't check your calendar. Yes you've read that correctly, no it's not Christmas and, no, this isn't a pantomime. This is Andrew Lloyd Webber's newest West End heavyweight: a modern twist on the classic Cinderella story. The production sees a loud-mouthed, too-big-for-her-small-village Cinderella losing her best friend, Prince Sebastien, to the pressures of the throne when his older brother, Prince Charming, disappears. With a Royal Wedding threatening life as she knows it, is it finally time for Cinderella to call on the mysterious Godmother for help?Reopening: 25 June 2021
Visit andrewlloydwebberscinderella.com
Be More Chill, Shaftesbury Theatre
Hopping across the pond for ten weeks this summer, Be More Chill has been causing quite the stir on Broadway so don't miss this chance to catch it. A sci-fi influenced love story about a guy, a girl and the supercomputer inside his head that wants to take over the world, its creators recommend you book a seat in the front two rows AKA the Squip Zone (no, us neither) for the full experience. Reopening: 30 June 2021
Pretty Woman, Savoy Theatre
Musical theatre fans were overjoyed when, after a two year wait, Pretty Woman – The Musical finally made its way from Broadway to the West End in February 2020. And then dismayed when it was forced to close just a month later. After offering some virtual performances via Sky during lockdown, the cast is clearly eager to get back to business and Pretty Woman will be one of the first West End musical to reopen, making its return in July. Booking are currently available until December 2021.Reopening: 8 July 2021
Visit london.prettywomanthemusical.com
Come From Away, Phoenix Theatre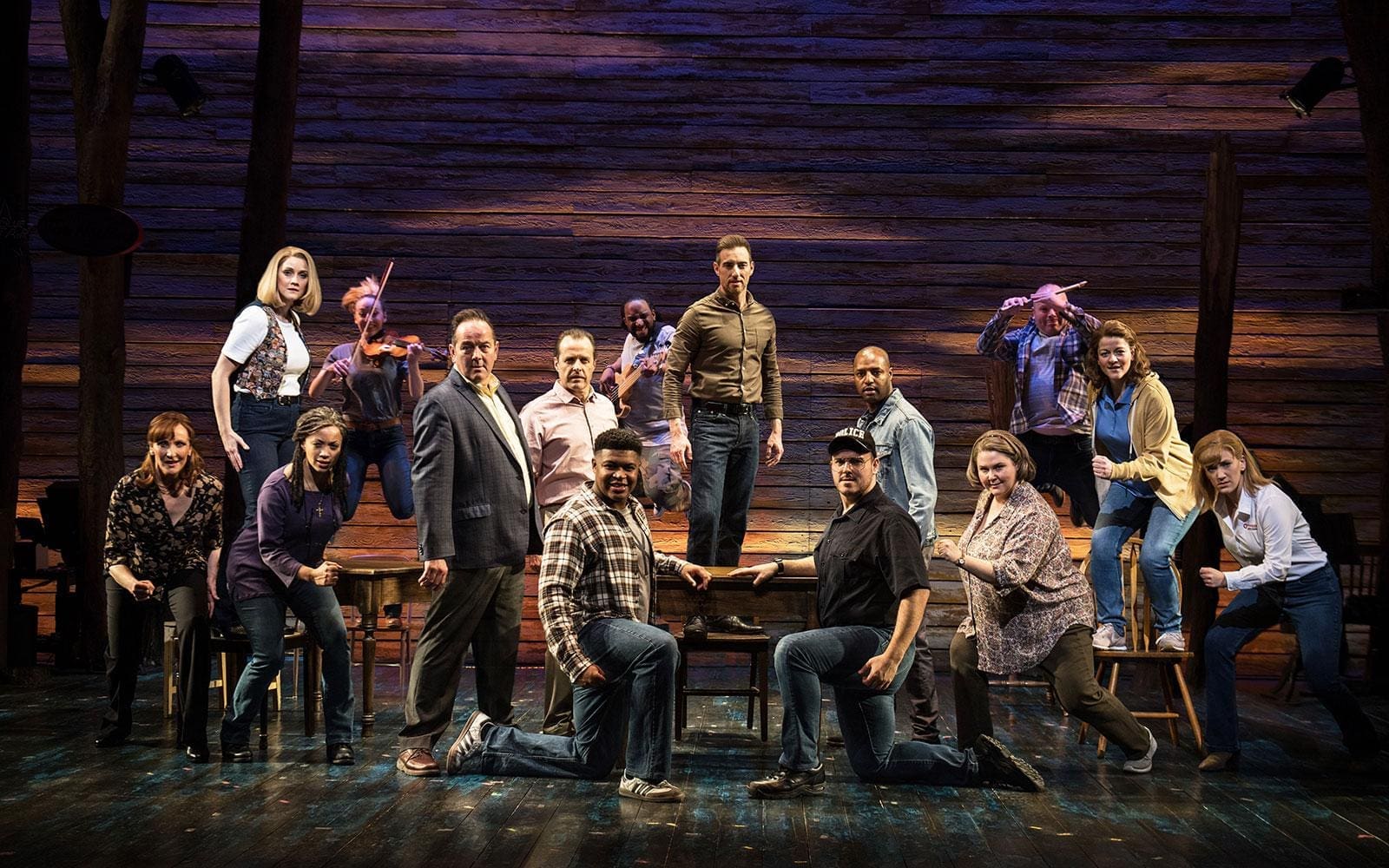 Despite scooping practically every major UK theatre award, including four Oliviers, chances are you haven't heard of Come From Away. After a year-long run in Dublin, the show opened in the West End in January 2019, playing just long enough for the critics to get a look but for not too many others to experience its delights. Which is quite the shame because, telling the story of a small Newfoundland town that offered shelter to more than 7,000 passengers grounded in the wake of 9/11, it's one of the most original shows on the stage right now.Reopening: 22 July
Visit comefromawaylondon.co.uk
Anything Goes, Barbican Theatre
While not technically a reopening (the show is on for a limited three-month run at the Barbican Theatre), if its glamorous costumes, catchy tunes and the escapist frivolity of a classic West End show you're after, few deliver quite like Anything Goes. The limited run also means you can expect a stellar cast, with Broadway favourite Sutton Foster making her West End debut as Reno Sweeney, joined by Robert Lindsay, Felicity Kendal and Gary Wilmot.Reopening: 23 July 2021
The Lion King, Lyceum Theatre
Robbed of its 20th anniversary last year, Julie Taymor's visionary adaptation of the much-loved Disney film will be back with a bang this summer. Famed for its breathtaking choreography, stunning costumes and innovative stage setting, if you've yet to find yourself in the Pridelands (or have acquired little ones since your last visit), now is the perfect time to discover this West End classic. Now booking until April 2022.Reopening: 29 July 2021
Mary Poppins, Prince Edward Theatre
A collaboration between Disney and West End uber-producer Cameron Mackintosh, Mary Poppins opened in 2019 hot on the heels of the hugely successful film remake starring Emily Blunt. The book, by Downton Abbey creator Julian Fellowes, pays homage to the much-loved film and includes all the songs you know and love.Reopening: 7 August 2021
Visit marypoppinsonstage.co.uk
Hamilton, Victoria Palace Theatre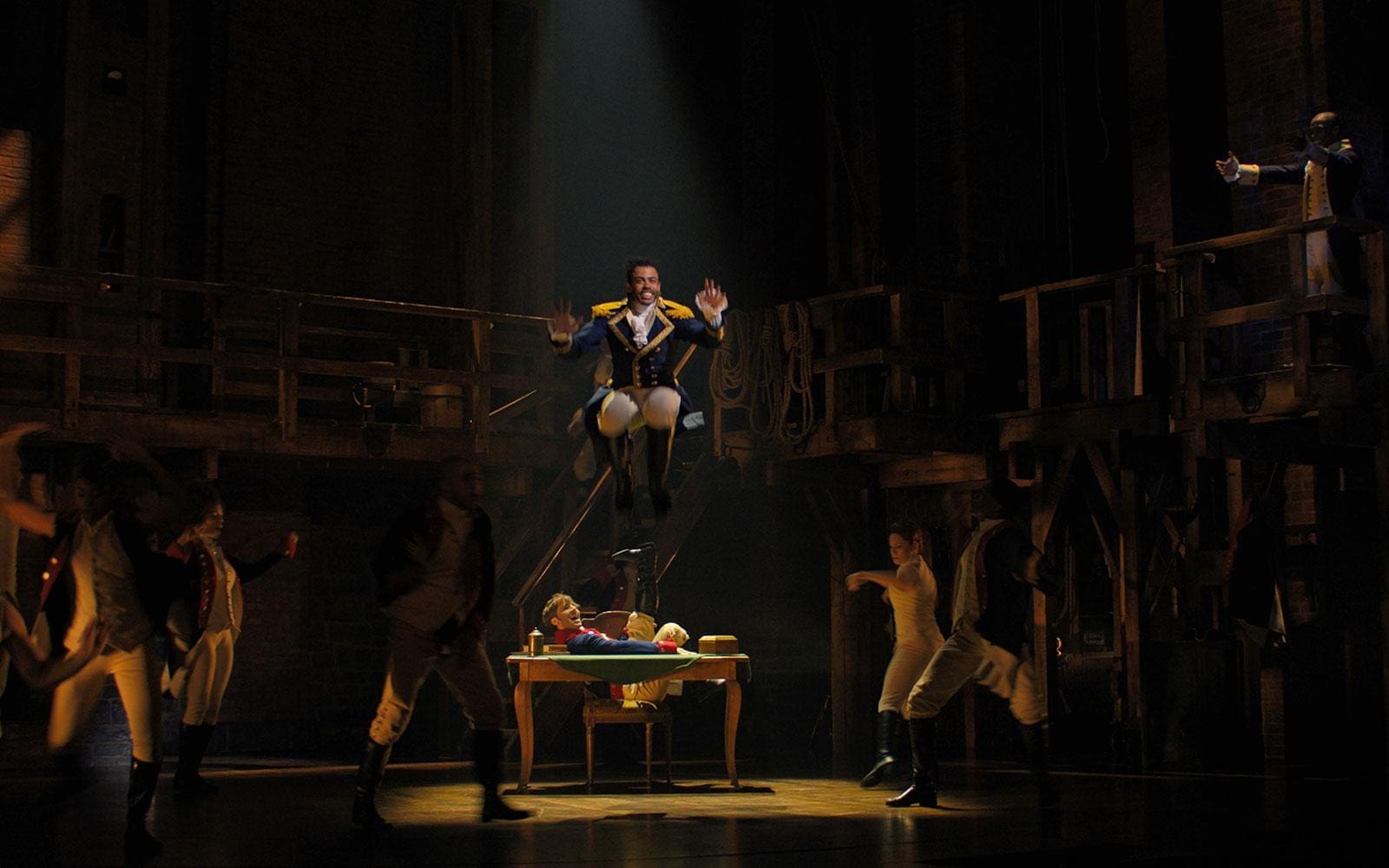 Hamilton, surely, needs no introduction. In fact, if you're a Disney+ subscriber, it's probably one of the few musicals you were able to see during lockdown thanks to the streaming service adding the original Broadway production to its roster last year. Created by the brilliant Lin-Manuel Miranda, this rap-inflected musical is unique not just for its colour-blind casting but also for its incredibly skilful songwriting, brilliant stagecraft and the captivating way it tells the story of America's favourite revolutionary economist.Reopening: 19 August 2021
Frozen, Theatre Royal Drury Lane
Much to the dismay of Anna and Elsa obsessed children everywhere, the original October 2020 opening of Frozen was postponed, first until April 2021, and now until late August. Which means that, by the time it does open, expectations are going to be sky high. Thankfully, if the sneak preview Stephanie McKeon gave as Anna at the Royal Variety Performance last year is anything to go by, your little ones aren't going to be disappointed. Haven't got your tickets yet? Don't delay, many performances are already fully booked until November 2021.Reopening: 27 August 2021
Matilda the Musical, Cambridge Theatre
Created by Dennis Kelly and Tim Minchin, in collaboration with the Royal Shakespeare Company, Matilda has been wowing audiences since it opened on the West End in 2011. Scooping no fewer than seven Olivier Awards, the musical has also been lauded for offering discount tickets to school groups and kick starting the career of many a promising child star. Performances will restart in September, with the show currently booking until February 2022.Reopening: 16 September 2021
Visit uk.matildathemusical.com
Les Misérables, Sondheim Theatre
Boublil and Schönberg's cherished Les Misérables may have been running on the West End since 1985 but that doesn't mean it isn't ripe for modernisation. Cameron Mackintosh's new production of the musical was much lauded when it opened at the refurbished Sondheim Theatre in January 2020. The production will finally return this autumn to offer audiences what was hailed by the Sunday Telegraph as "perfect theatre in a perfect theatre".Reopening: 25 September 2021
Harry Potter and the Cursed Child, Palace Theatre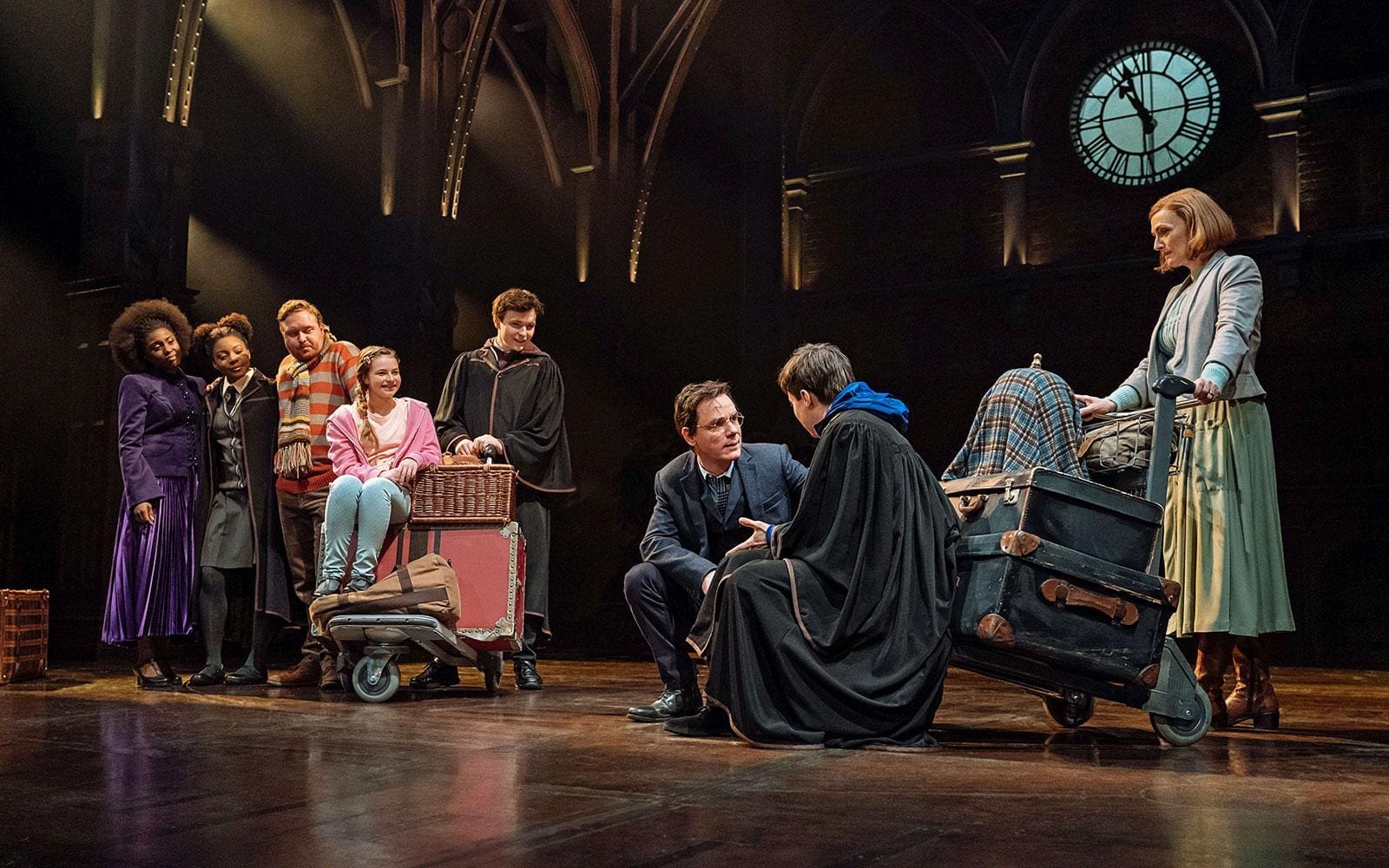 This mammoth two-parter from the world of literature's most famous teen wizard opened in London in 2016 and took home a record-breaking nine Olivier Awards the next year. Tickets have since been almost impossible to get hold of, a situation unlikely to be eased by the fact that performances won't be returning until at least October. Telling the story of a grown Harry Potter, grappling with the pressures of fatherhood to three school-age children and a demanding job at the Ministry of Magic, the show is now booking until March 2022. Reopening: 14 October 2021
Read more: Charlie Siem is the violin virtuoso making classical music cool