Bad Records Club: the worstalbumsby music's greatest artists
Because even Bowie, Dylan and McCartney hit a bum note sometimes
Musical masochism: it's a trite, albeit nicely alliterative, expression which, quite sensibly, you may feel is something you really needn't concern yourself with. But the brutal truth is that for every Strawberry Fields Forever there's a Frog Chorus and for every Blowin' In The Wind there's a ropey cover version of Blue Moon.
What makes Dylan, The Beatles and every other genius artist so endlessly fascinating is their missteps as much as their moments of unadorned genius. To truly understand the greats, you need to hear the bad albums where, for reasons ranging from drugs to drum machines to sheer bloody mindedness, their mojos spectacularly deserted them. So sit back, grit your teeth and boggle at the moments when the artists who hit the greatest highs, suffered their own abysmal lows.
Bob Dylan, Down In The Groove (1988)
The absolute nadir of Dylan's seven-decade career. The 1980's were a rough time for Bob generally, with waning sales and a genuine fear among fans that he'd completely lost the ability to write a half-decent song. This album is barely 30 minutes long but the collection of half-assed, one-take garage rock seems to drag on for double that length. What's most depressing is that Dylan no longer seems to care. He followed up this album with an excruciatingly boring collaboration with The Grateful Dead. By comparison, it was an improvement on this car wreck of an album. And that's really saying something.
Drake, Scorpion (2018)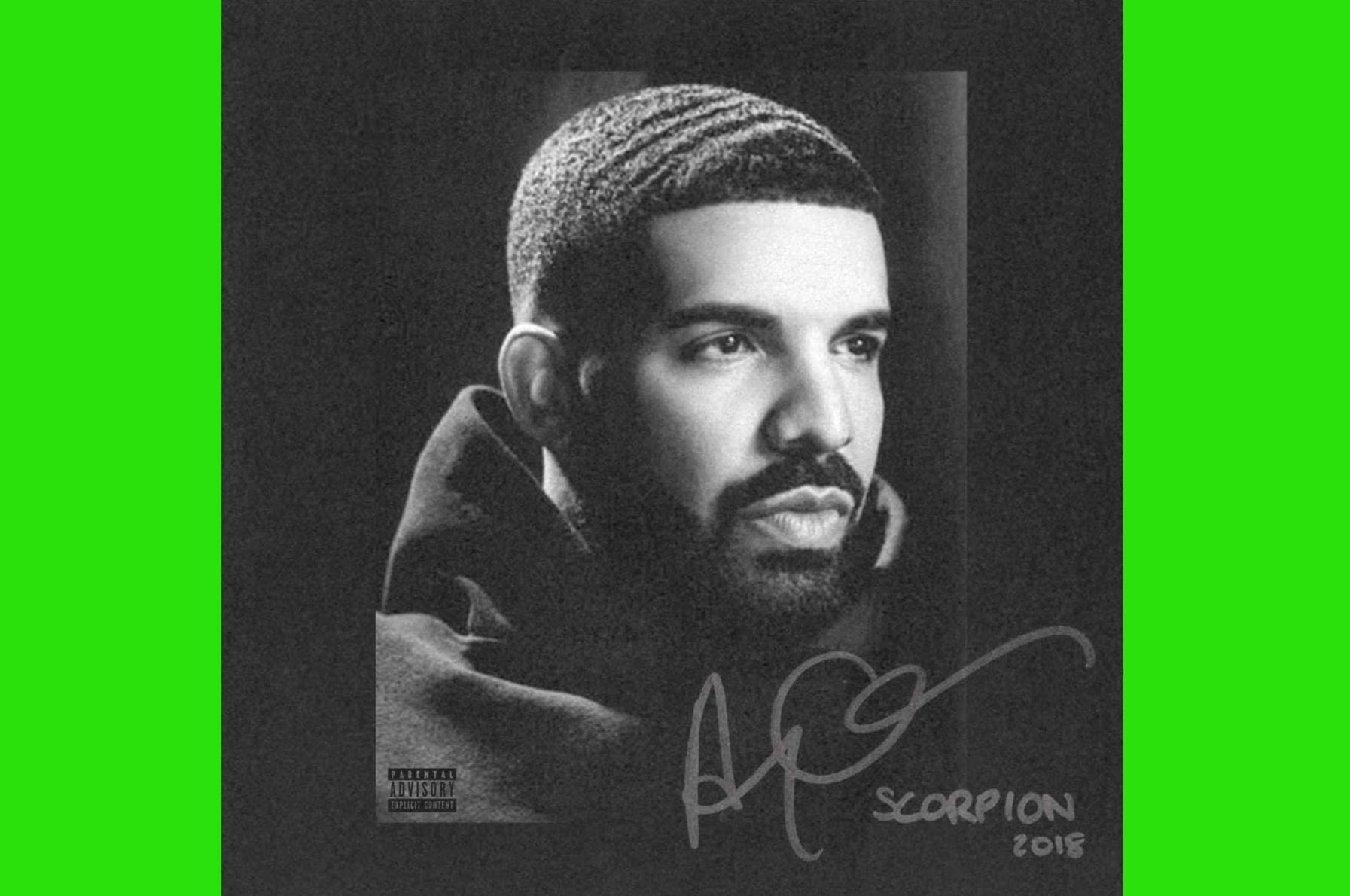 If ever there was an argument against the collapse of the 45-60 minute traditional format length for albums, this is it. Digital downloads mean that artists, if they so choose, can release absolutely everything that is in the can, regardless of quality. This is, seemingly, exactly what Drake did in 2018 on this 25 track, one-and-a-half-hour long weight of musical lead. Horribly short on proper tunes, the rap orientated A-side is uninspired and the R&B dominated second half is positively soporific. Worst of all is that Drake's desire to innovate and move forward seems to have utterly deserted him. Every single hook and flow is familiar from his previous work, with Blue Tint and Sandra's Rose being the only tracks that hint at the old magic. This really should have been no more than an EP.
Paul McCartney, Give My Regards to Broad Street (1984)
Just like Dylan, McCartney was another 60's pioneer who found the 80s very hard going. Never the greatest actor in the Fab Four, the hubris of making a feature-length movie with him as the star was an appalling idea which never should have seen the light of day. The movie is every bit as dreadful as you would expect of a 'madcap caper' which centres on McCartney attempting to retrieve the stolen master tapes to his new album. The soundtrack comprises a few absolutely pointless re-cuts of classic Beatles tracks and some throwaway jams with Ringo and Dave Gilmour. It went to number one in the UK but this is, by far, the McCartney solo album you're most likely to find in a second hand record shop for around £2.99.
The Rolling Stones, Dirty Work (1986)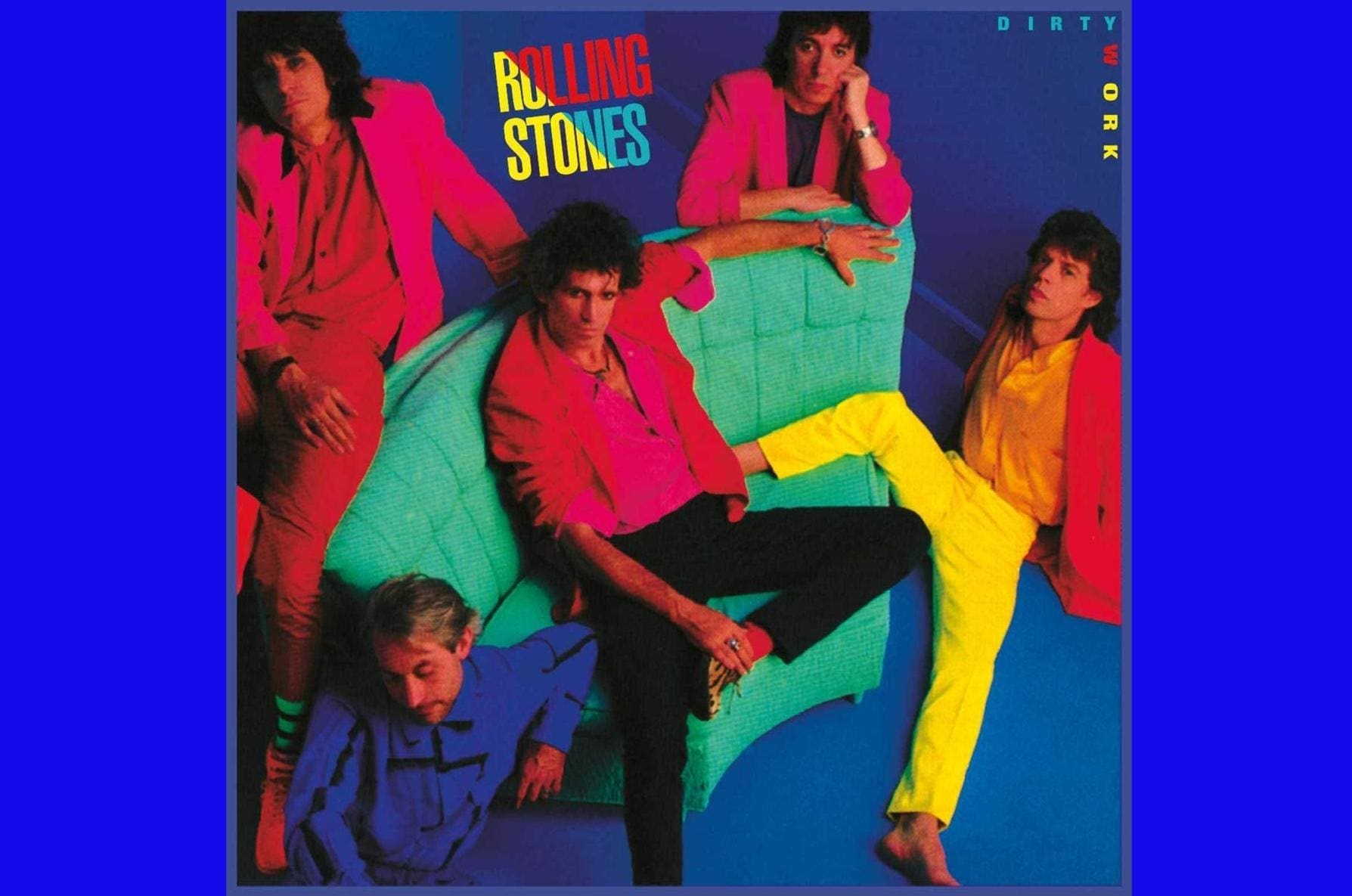 By 1986 Mick and Keith absolutely detested each other and were far more concerned (Mick particularly) with launching patchy solo careers. Back in the studio for some notably fraught sessions, the result was the weakest collection of songs they ever released. The absolutely horrible 'big 80s drums' sound only muddies the waters further and Keith's attempts at dub reggae on Too Rude need to be heard to be believed. All that, and the cover isn't just the worst in the Stones' pantheon, it's one of the worst album sleeves of all time, with the former bad boys of rock looking like they're auditioning for a presenting gig on breakfast television with Anne Diamond and Nick Owen.
Kanye West, Ye (2018)
The best thing you can say about this curio is that it's very, very short. Title track I Thought About Killing You contains the most ethically problematic lyrics of West's entire career and the promo campaign, which contained MAGA hats and right-wing sloganeering, just emphasised Barack Obama's take on the man when he called him a 'jackass'. The bare bones production approach simply fails to excite on any level and the entire project feels rushed and disorganised. It's hard to believe at points that this is the same man who created My Beautiful Dark Twisted Fantasy.
Madonna, MDNA (2012)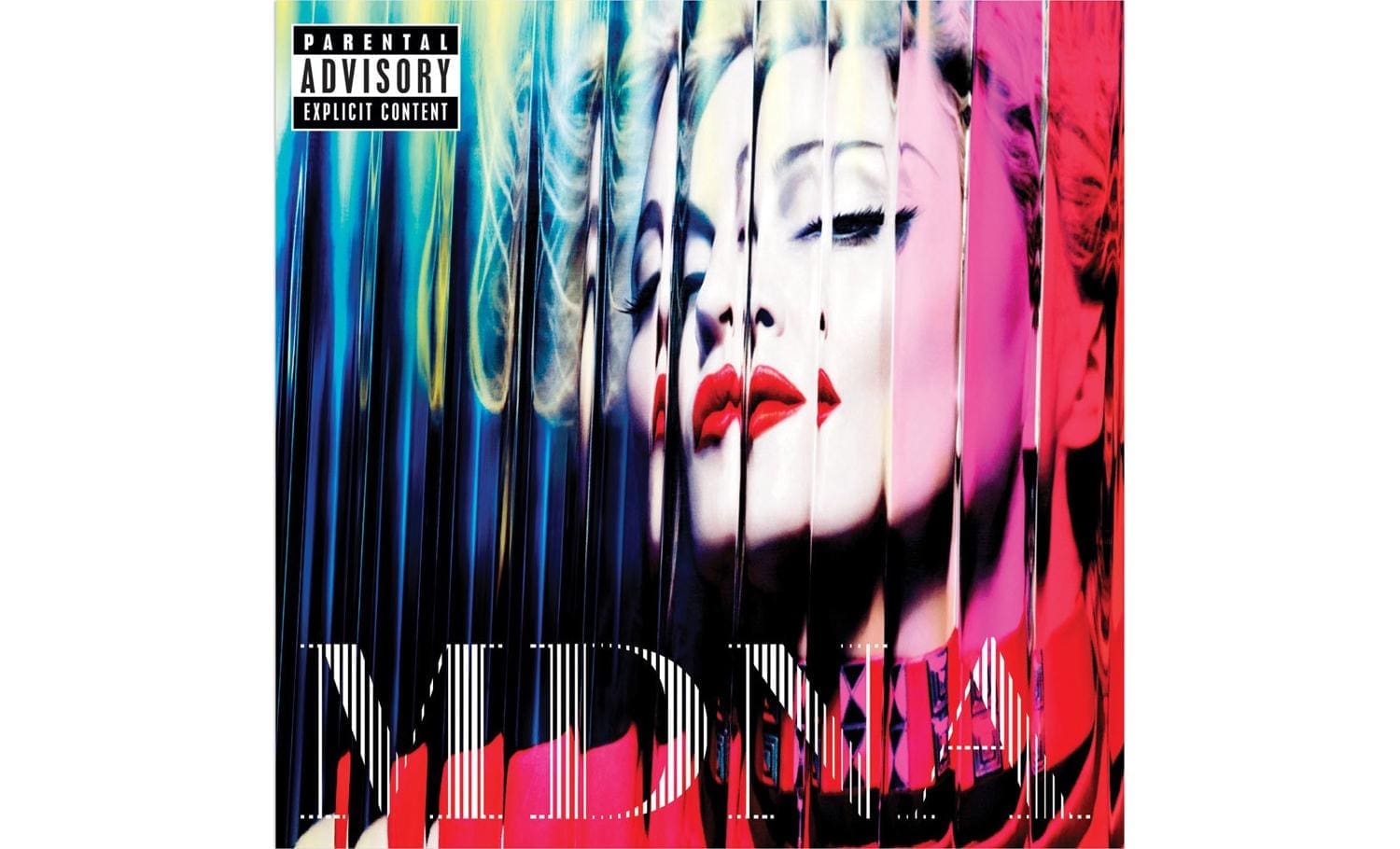 The wink-wink drugs reference in the title is a little desperate and the slightly tatty vibe of a 50-something pioneer not really knowing what's cool with the kids these days manifests most horribly in a duet with MIA, who seems to have been paid to appear by Madge only in order to make the elder statesperson of pop still appear relevant.
Choosing to dabble in the EDM arena feels, again, like the vicar arriving far too late at the school disco. Even producer William Orbit isn't able to do much about empty-headed tracks like Gang Bang, which has an absolutely appalling spoken word outro from Madge where, in the worst vocal effort of her career, she fails miserably to sound edgy as she growls, 'If you act like a bitch, you're gonna die like a bitch'. Embarrassing.
Bruce Springsteen, High Hopes (2014)
Despite his advancing years, you can still depend on The Boss to imbue his albums and live shows with the requisite amount of blue-collar, hard-boiled intensity. Which makes this 2014 clanger even more of a strange anomaly. A tossed off collection of, mostly, cover versions seems to be run through with Bruce asking us 'will this do?' Utterly bereft of inspiration, this is the only album of his career where Springsteen genuinely comes across as an ageing irrelevance.
Arctic Monkeys, Humbug (2009)
In order to progress, it's necessary for great artists to make 'transitional' albums. The Fab Four did it with Beatles for Sale and Bowie did it with his Station to Station and The Man Who Sold the World albums with far from disastrous results. So the same applies to Humbug. It's far from irredeemable but, compared to what Alex Turner and co released both prior and since, it's a weak effort. Josh Homme from Queens of the Stone Age was in the producers chair for this album in what should have been an inspired collaboration but actually, in hindsight, looks like a mistake.
The high-octane, literate pop of the first two albums is replaced by something much more po-faced and stodgy. The whole record has the unfortunate aroma of a band who, for the first time, appear to be taking themselves a little too seriously and, on ominously bleak tracks like Fire and the Thud, the Monkeys actually cross the line into dull.
Elvis Presley, Raised On Rock (1973)
Most rankings of The King's albums fill the bottom end with the increasingly threadbare soundtrack albums to his ever worsening 1960s movies. But this early 70s studio album really is wretched.
Having just conquered the world via satellite with the Aloha From Hawaii show, expectations were high that Elvis had got his mojo back. But this album is a dirge of exceptionally weak song writing, filled with tepid ballads and a title track with lyrics that list Elvis' favourite songs. Yet he fails to do any justice to Hound Dog and Johnny B. Goode in what is a singularly overblown, stodgy slab of tedium. The whole record is an appalling slog to listen to, with the worst thing being that there was no subsequent recovery. This album marks the beginning of the end when Presley's chronic weight gain and drug addiction really started to take its toll.
David Bowie, Tonight (1984)
When Bowie made Let's Dance with Nile Rodgers in 1983, he found himself playing the biggest stadium gigs of his entire career. Uneasy with his late (he was almost 40 at the time) entry into truly mainstream pop, Bowie made a rare misstep and, rather than quickly shape shift, he drafted in Iggy Pop to make another album which, in retrospect, looks like little more than an attempt to cash in on the previous year's success.
Tonight has none of the sodium-lit malodorous airs of Iggy and Bowie's 1970s Berlin collaborations. Instead, sax blasts and unfathomable cover versions of God Only Knows fill out an album which leaves listeners feeling that they've been horribly short changed. For the first, and only time in his career, this is a Bowie album that feels tacky.