Where to buy art in London: The capital's best independent galleries
Whether you're after works by Warhol and Hockney or looking to discover emerging talent, these galleries are here to help you build the perfect art collection
From Mayfair to Morden, Bethnal Green to Bayswater, London is a treasure trove of incredible art just waiting to be discovered. With galleries tucked around almost every corner, you're never far from making a once-in-a-lifetime discovery – but for those looking to get into the upper echelons of the London art scene, having a gallery at your side to do the heavy lifting is absolutely essential.
With the ubiquity of online sales platforms and auctions, collecting art has never been easier, but there is something to be said for the experience of collecting from a bricks-and-mortar gallery space. In addition to being able to see the works in person – and therefore gauge how well that giant photographic print of the Rolling Stones will sit in your living space – building a relationship with a gallerist or consultant can be an invaluable resource, or even a secret weapon…
How to find the right gallery for you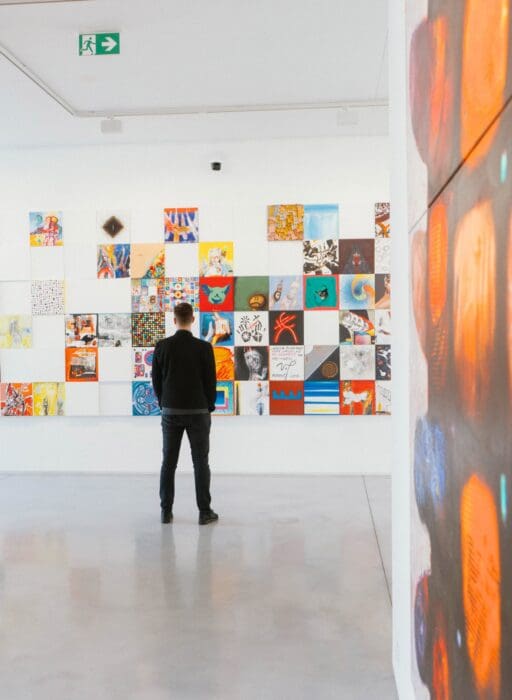 But how does one go about securing this elusive partnership? Finding the right gallery for you is a crucial first step. "The extensive gallery network around London can sometimes feel a little intimidating," says Serena Dunn, art director at Grove Gallery. "But with a little exploration it is possible to find the perfect fit."
Dunn recommends using apps such as ArtPassport and GalleriesNow, which are designed to help you find galleries while en route to another destination, or Seb's Art List, which keeps members in the loop on exhibition openings and pop-ups, often opening the door for new discoveries. "From there, it is a case of developing strong relationships, being honest about what you're looking for, and being open-minded to learn something new," Dunn says. "Passion, integrity and transparency are must-have components for any prospective gallery you look to work with. Without these foundations – on both sides – it is impossible to start, or maintain, a strong working relationship."
For Elinor Olisa, co-founder and director of Artellite, finding the right gallery is all about relationships and communication. "Identifying a gallerist or consultant with whom you can bond and effectively correspond is crucial," she says. "They don't have to become your best friend, but they should be adding positively to your collecting experience. You might not like everything you are offered, but being able to communicate that with your consultant is what matters."
"The better you know your gallerist, the better they can advise you on building, or starting, your collection," Dunn agrees. "As your relationship grows, your consultant will have a more rounded idea of your tastes, goals and spaces - providing you with the inside track on new works from the studio, or even helping you with a commission." She likens this dynamic to that of a matchmaker between artist and collector, tailoring the best artwork, opportunities and prices for their clients' needs.
Artists need galleries that nurture but also protect their careers as they develop. Do you feel the gallery will be there for the artists you collect during good times and bad?

Elinor Olisa, co-founder and director of Artellite
Consistency also plays a major role for Dunn. "With a private space, we are transparent regarding pricing and work collaboratively with our artists to set fair prices which are in line with their global markets." Galleries are also able to offer an artist's full body of work, rather than the small curation of pieces that would often be available at auction. "This provides context to an artist, an understanding of their journey and evolution, and of course, more opportunities to find that perfect piece."
With this in mind, Olisa recommends looking into the gallery's wider work. "Check how the gallery supports its artists," she says. "Artists need galleries that nurture but also protect their careers as they develop. Do you feel the gallery will be there for the artists you collect during good times and bad?" Opportunities to network with other collectors and discover new artists through events are another point of consideration and whether these align with your expectations for your involvement in the art world. "This may involve looking into the art fairs the gallery attends, or the events it runs to allow its artists to reach new audiences and for collectors to interact," Olisa says.
So, now you know what to look for when approaching a gallery, it's time to get out there and start discovering some of the fantastic art the capital has to offer. These are the best private galleries in London.
Grove Gallery, Fitzrovia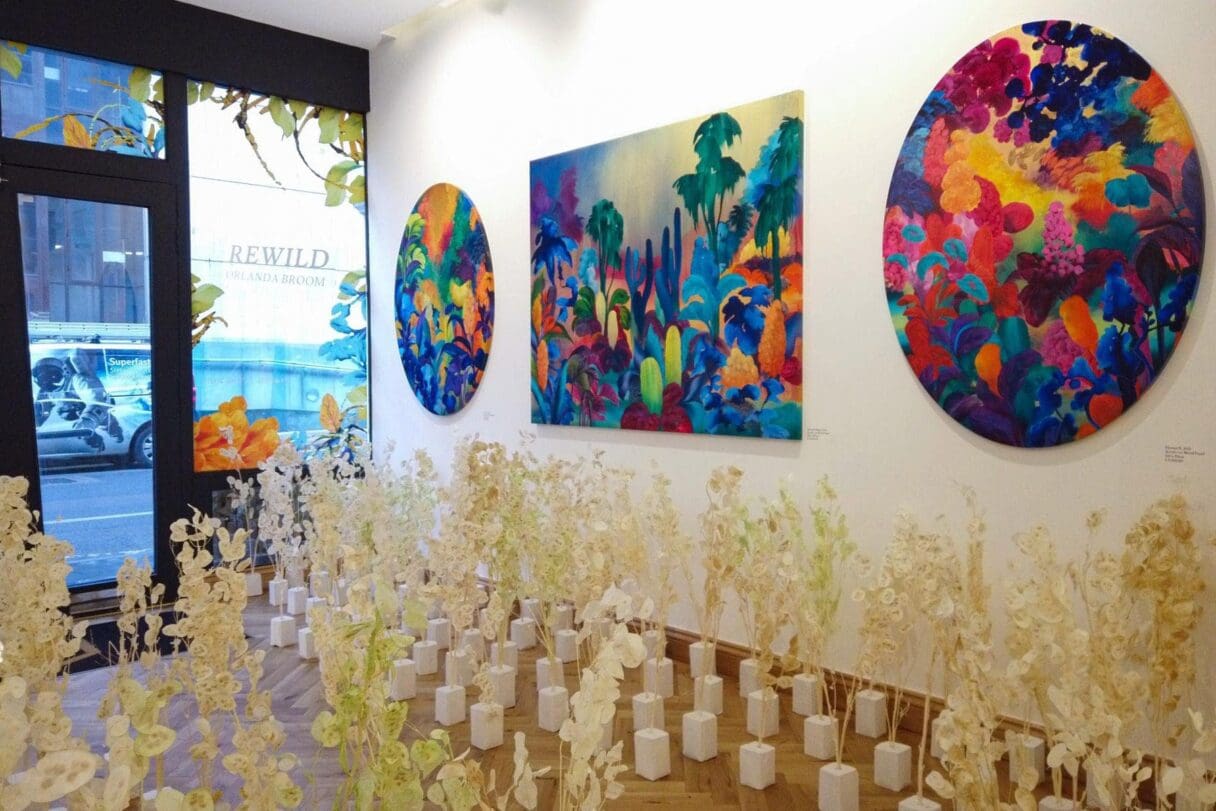 A relative newcomer to the London art scene, Grove Gallery offers new areas for discovery and exploration to both emerging and established collectors. Based in Fitzrovia, the gallery runs a year-round programme of talks and events in tandem with its artist-led exhibitions, which merge the digital and physical to celebrate and showcase global contemporary art practices. Helmed by Serena Dunn, Grove Square Galleries also offers an independent art advisory service, which works closely with private buyers to source secondary market pieces and expand their collections.
156 New Cavendish Street, W1W 6YW, visit grovegallery.com
Maddox Gallery, across London and worldwide
Founded in 2015 on Mayfair's Maddox Street, Maddox Gallery quickly became a leading name in the contemporary and modern art scene, and has since expanded throughout London and internationally with locations in Mayfair's Shepherd Market, Westbourne Grove and Gstaad. Fostering a welcoming and informative environment for both new and experienced collectors, visitors to Maddox Gallery can expect to find work from emerging artists including Yuki Aruga and Coco Davez (many of whom the Maddox Gallery Group represents), alongside established names such as David Hockney, Banksy, Damien Hirst and Andy Warhol. 
Visit maddoxgallery.com
Maureen Paley, Bethnal Green
First established as Interim Art in an East End Victorian terrace in 1984, Maureen Paley (which changed its name in 2004 as a celebration of its 20th anniversary) has resided in a Bethnal Green industrial space since 1999, with additional spaces in Hove (Morena di Luna) and Shoreditch (Studio M). Aiming to promote innovative artists across all media, Maureen Paley has long been a pioneer of the contemporary art scene, exhibiting a diverse array of international artists including Turner Prize winners Wolfgang Tillmans, Lawrence Abu Hamdan and Gillian Wearing.
60 Three Colts Lane, E2 6GQ, visit maureenpaley.com
Modern Muse, Notting Hill
Founded by curator Harriet Mathias, contemporary art consultancy Modern Muse is more than just a gallery. Platforming a hand-picked roster of emerging artists, Modern Muse aims to forge greater connections between artists and collectors, delving into each artist's individual profile, offering a curation of affordable and approachable art through a bespoke consultancy process designed to encourage first-time buyers. Based out of a Notting Hill townhouse known as Maison Muse, where the gallery hosts a range of pop-ups, talks, dinners and events, artists on Modern Muse's books include Diana Forbes, Naomi Munuo, Ainhoa Montánchez and Marco Rea.
Visit modernmuseart.com
October Gallery, Bloomsbury
Based in Bloomsbury, charitable trust and cultural hub October Gallery specialises in promoting the Transvangarde – the best in global contemporary art. Founded in 1979, October Gallery has supported the early careers of leading international artists, including Aubrey Williams, Nnenna Okore, El Anatsui and Romuald Hazoumè, and is supported by sales of artworks, grants from a range of funding bodies, rental of the gallery's facilities and the support of artists and creatives around the world. As well as offering a central London space for creatives and intellectuals to host talks, performances and seminars, the gallery operates a successful educational programme for all ages.
24 Old Gloucester Street, WC1N 3AL, visit octobergallery.co.uk
Omni, Fitzrovia
The new kid on the block of the London art scene, Omni opened on Eastcastle Street in 2022. Representing a vibrant community of multidisciplinary modern and contemporary creatives, including Matt McCormick, Sophie Crichton, Rolankay and Wu Yué, Omni works intimately with artists to cultivate collaborative relationships and provide collectors with exclusive access to artworks throughout the progression of their careers.
56-57 Eastcastle Street, W1W 8EG, visit omnieditions.com
PM/AM, Fitzrovia
Aiming to reflect how we interact with contemporary art today, gallery and creative incubator PM/AM is committed to nurturing emerging artists, prioritising gaining exposure for international talent without formal representation in the UK. Based in Fitzrovia, PM/AM works to accommodate the diversity of its artists' practices with a flexible space model, holding exhibitions across London and globally. Talent is encouraged to flourish through an ongoing residency program and the gallery hosts pilot schemes to connect artists with collectors outside of exhibitions.
37 Eastcastle Street, W1W 8DR, visit pmam.org
Proud Galleries, Charing Cross
Founded by entrepreneur and restaurateur Alex Proud, Proud Galleries specialises in fine art photography featuring some of the most recognisable pop culture icons of the 20th and 21st centuries. With exhibitions based around themes including music, fashion, film and photo reportage, Proud Galleries' accessible shows have made it a leading figure in Europe's contemporary art scene, with shows including everyone from Sex Pistols, The Beatles and The Rolling Stones to Debbie Harry, Bob Marley and Elvis Presley.
32 John Adam St, WC2N 6BP, visit proudgalleries.com
Read more: Part of your world: Hiroko Nakakita on turning pearls into precious works of art