Small Talk: 'That's not Ralph Lauren. That's Kenny the copy guy'
Your guide to this week's top talking points, including Ralph Lauren's new Rachel Green-inspired collection
1. The One Where They Wear Ralph Lauren
Remember actual Ralph's cameo in season six of Friends? Phoebe Buffay might be the only New Yorker who ever confused the designer with 'Kenny the copy guy', but even she would be on board with his latest launch. To celebrate the show's 25th birthday, Ralph Lauren has created a collection inspired by Rachel Green, available online and in none other than her 'house of worship', Bloomingdale's. There are preppy noughties turtlenecks and 'I don't need a job, I don't need my parents, I've got great boots' boots… All that's missing is the double-layered high-low skirt she wears in season 2 (accessorised, masterfully, with a band-aid). ralphlauren.co.uk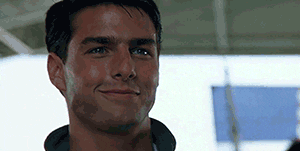 2. The architecture
The Twist Museum by Bjarke Ingels Group (BIG) has been completed in Norway, a new bridge-turned-gallery space connecting areas of the Kistefos Sculpture Park divided by the Randselva River. The country's royal family attended the official opening, in which Hodgkin & Creed – Inside Out was revealed as the first exhibition. The architect firm might also have the best web address of all time. big.dk
3. The rails
Alongside her industry-first carbon-neutral show at New York Fashion Week (in whose footsteps Gucci and Burberry followed in London), Gabriela Hearst has opened her flagship store in London. It's all cool blonde wood and gently curving surfaces, and is located opposite high-flyer favourite Claridge's, where she met Jony Ives in a lift. He loved her prototype bag so much she ended up making them for customers. It's now known as the exclusive Nina, which inspired a buying frenzy and a months-long waiting list. Read more about the boutique here.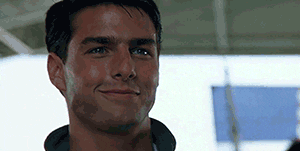 4. The heroes
It was a great week for the Thomas name. Two unrelated heroes emerged: Sarah Thomas, who beat cancer in 2018 and swam the Channel a record-breaking four times in a row, and Gareth Thomas, who completed an Ironman hours after giving an emotional speech about his diagnosis with HIV. His family was told the news by a tabloid journalist, but the Welsh rugby player turned one incredibly difficult conversation into an incredibly positive one, breaking down the stigma around the condition, and also calling out the appalling invasion of privacy by the British press.
Please watch. Not because it helps me, but might help you, or could help you help someone.❤️ https://t.co/aX1ze4Od3d

— Gareth Thomas (@gareththomas14) September 19, 2019
5. The soundtrack
The Lumineers dropped their latest full studio album III ahead of their upcoming tour. It lyrically and musically references Cleopatra in its storytelling, divulging the melancholy tale of addiction in three 'acts' that follow a fictional character named Jimmy Sparks. The band worked with cinematographer Kevin Phillips to create a ten-part miniature film that screened at Toronto International Film Festival to critical acclaim. thelumineers.com
6. The stadium
The first Rugby World Cup to take place in Asia kicks off today with England's first match taking place on Sunday against Tonga. Those watching the match live will witness first hand the extraordinary Sapporo Dome, which often hosts baseball and soccer matches, but for the rugby, an outdoor pitch will replace the indoor field. How? Check it out in the timelapse below.
7. The strikes
Predicted to be the largest climate strike in history, today millions of people will be led by young activists campaigning to change environmental policies, prioritise the climate crisis and halt the damage to our planet. Speaking on behalf of the generation most threatened by rising temperatures and sea levels, Greta Thunberg told US Congress this week that they "aren't trying hard enough" and that "I don't want you to listen to me, I want you to listen to the scientists". As the sun rose this morning, reports rolled in counting more than 800 protests across the States; 400 in Germany; 100,000 people taking to the streets of Melbourne and thousands flooding London.
Everybody London #ClimateStrike is massive. I think I'm gonna cry ? pic.twitter.com/44OR451v6f

— Hannah Martin ? (@Hannah_RM) September 20, 2019
8. The stay
Previously The Arch London, a hotel in Marylebone has transformed into a glossy haven of Japanese hospitality. The Prince Akatoki London will offer the type of exemplary service found in its Tokyo-based sister hotels in a space designed with a strong sense of 'kanso' (minimal, uncluttered design that focuses on the flow of energy between spaces). Hand-painted fusuma panels and a sushi bar called TOKii (launching in October) underline a sense of slow craftsmanship built into the hotel's uncluttered, tranquil approach. theprinceakatokilondon.com
9. The sleep
A Hong Kong multi-millionaire has bought a penthouse suite at The Corinthia in Whitehall for a cool £10.45million, with a condition of sale that rooms must include Hypnos mattresses (as used throughout the hotel). Hypnos can be found in several London hotels such as The Goring, The Lanesborough and Soho House, and since 1929 has been responsible for saving princesses from peas, supplying generations of the royal family with mattresses. hypnosbeds.com