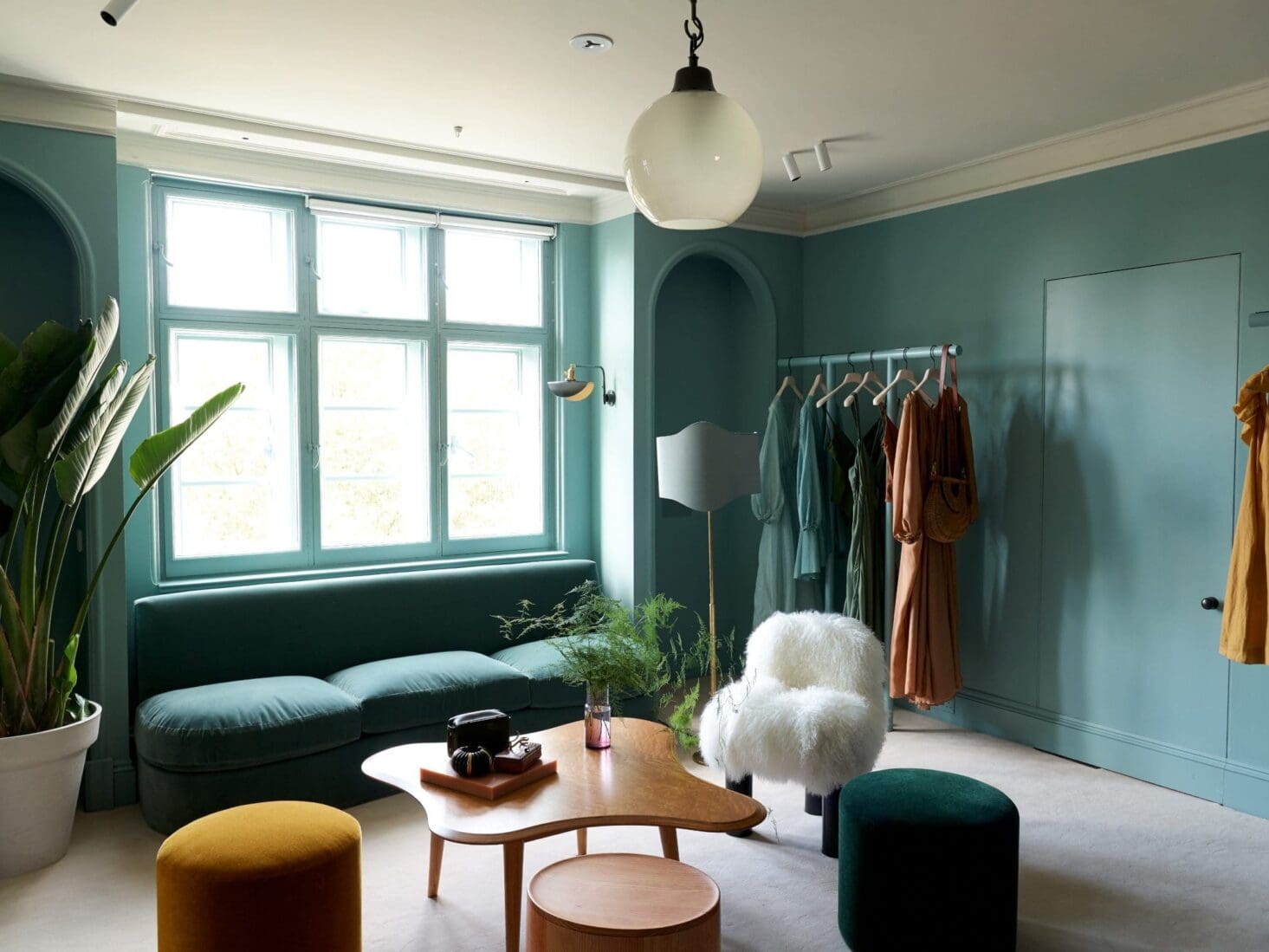 Paddles at the ready as London's creatives auction off one-of-a-kind experiences for charity
From a cooking class in Skye McAlpine's Venetian home to a personalised shopping experience at MatchesFashion, bid on these star lots in aid of the Museum of the Home's female homelessness campaign
The worlds of fashion, art and design have come together in support of a groundbreaking campaign that aims to tackle homelessness for women and families in the capital. It is estimated that more than 60 families are made homeless or face the loss of a stable and secure home in London every day, with pressures such as unaffordable rents, job loss, relationship breakdowns and mental health causing widespread issues. Led by Museum of the Home in partnership with the London Homeless Collective (a group of 25 charities including Shelter and Centrepoint), Behind the Door aims to end female homelessness by 2025 by fundraising and spreading awareness.
To kick off the campaign, some of the world's leading female-fronted brands and designers have donated 40 one-of-a-kind experiences and hand-crafted designer pieces for an online auction, giving bidders the chance to win exclusive behind-the-scenes studio tours and one-to-one tuition with some the capital's leading creative talent.
Among the star lots is an intimate cooking experience for four people at Skye McAlpine's Venetian home. Don your best apron and learn the tricks of the trade as the cookery writer shows you the ropes in her private kitchen.
If a year of staring at the same four walls has left you desperate to redecorate, don't miss the chance to join a private wallpaper panel painting masterclass with design studio de Gournay. The brand's chinoiserie-style wall coverings are hand-painted and hand-embroidered onto silk in jewel-coloured tones and are havign quite a renaissance thanks ot the populairty of period dramas such as Bridgerton. For a quicker interior fix, bid on Faye Toogood's beautiful linen collection created in collaboration with Once Milano, Catarina Ricabonna's handwoven alpaca throw or a pair of Host Home's hand-blown glass candlesticks, designed and made by you.
For those desperate to get out of the house, dinner at Claridges will surely appeal. Refresh your locks with a colour treatment courtesy of hair stylist Sally Northwood, before heading for cocktails and dinner at the five-star hotel. Such an occasion calls for a new outfit, and a personal shopping experience and voucher to spend at MatchesFashion's 5 Carlos Place boutique will do the trick.
Looking for a staycation? The charming Victoria Inn is surrounded by sprawling Norfolk countryside. After a day exploring in the elements, enjoy afternoon tea at Holkham Hall, before taking a tour of The New Craftsmen's Portrait of a Place exhibition.
The auction opens on 19 March and closes on 25 March, with 100 per cent of the proceeds going to the Behind the Door campaign. Head to the Museum of Home website for the full list of lots, updates ahead of time and to register to bid.