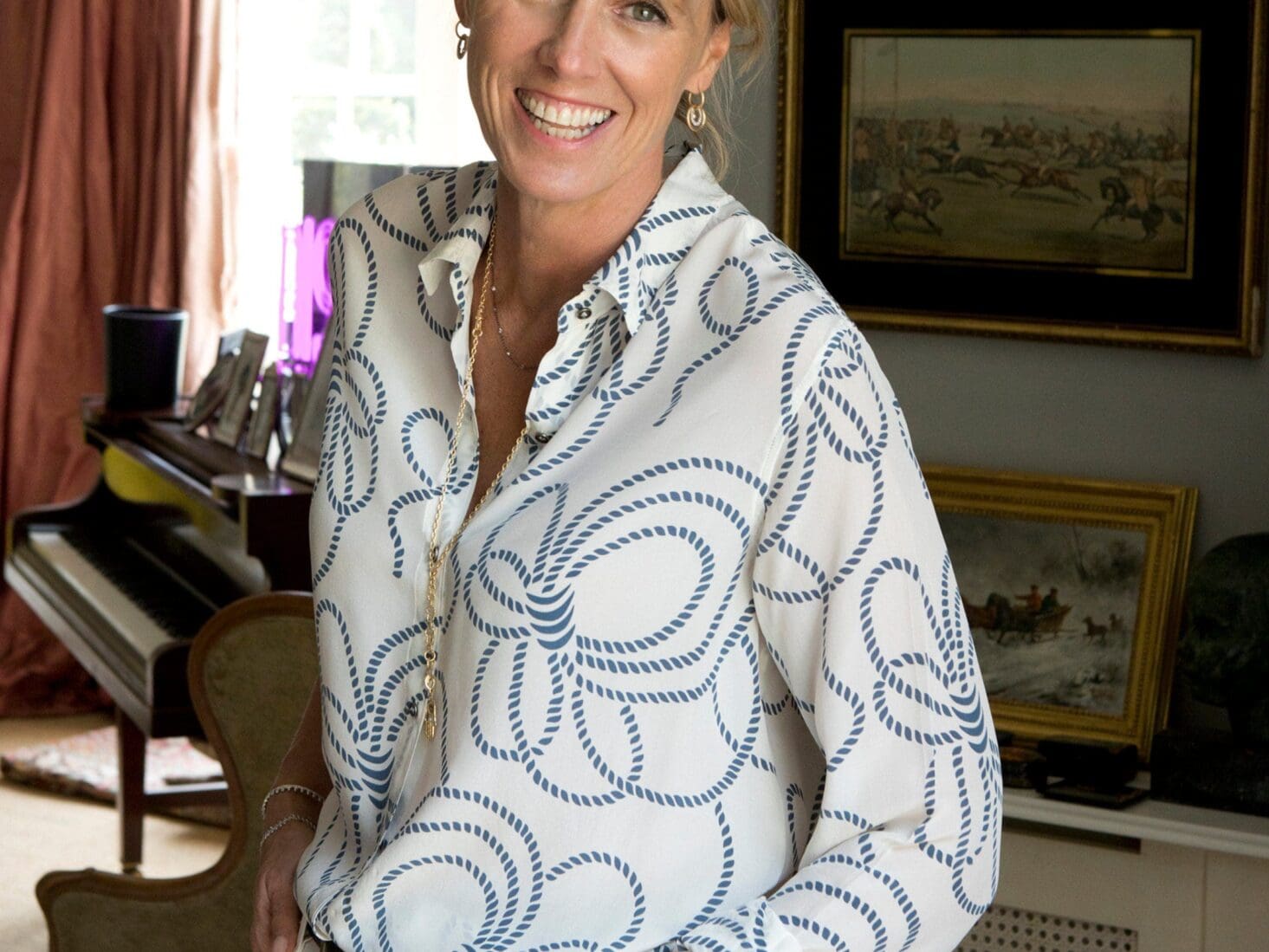 Lockdown Diaries #3: Annoushka Ducas and Alice Temperley
Annoushka Ducas and Alice Temperley share their love for the great outdoors, as well as reading recommendations and easy al fresco recipes
Annoushka Ducas
Annoushka Ducas is founder and creative director of Annoushka fine jewellery. Her talismanic designs draw on her Russian heritage and the great outdoors.

My immediate family of six have been together at our family home in West Sussex. It's the house that we've lived in for 25 years and where my husband John and I raised our four children; the oldest being 26 the youngest 18. We are very lucky to have plenty of space, a garden which we all love spending time in and two adorable French Bulldogs. It's surprising how quickly everyone has found their own rhythm, each one very different, but not siloed off. Exercise seems to be the common thread, the thing that marks the start of each day and brings togetherness; it's lovely to see different family members teaming up to do something like yoga, walking the dogs or taking a bike ride. It seems this time has forced us together in a quiet way and allowed us to listen and observe each other, to understand ourselves and those closest to us in a way that the usual pace of life just doesn't allow.
I'm lucky enough to live in a place I adore, where we're connected equidistantly to both land – the Sussex Downs – and the sea, which is just a couple of miles away. Each morning at 7am I ride my bike across the Downs, then on to the coast, and it feels as though life is being breathed right into me. Everything seems sharper, the colours more saturated and the sound turned up to the max.
Gardening is one of my favourite pursuits. There is something about being on the edge, waiting for the first signs of Spring that is so joyful and expectant, reminiscent of childhood. The tulip with its gorgeous tonal colour and delicate form is something I have always adored and have periodically encapsulated in 18ct Gold, so that I can enjoy them all year round.
It is obviously very unusual to have so much time to spend in my garden at this time of year. Pressing pause on the hustle of life, while disconcerting in many ways, has also been such a pleasure. So much about life and gardening is about being industrious – there is always something to do – but I have come to realise more recently that it is so important to take the time to enjoy it too. Whenever I have taken the time to truly be still and relish the simple pleasures, like the perfectly articulated form of a beetle, or the texture of a seed, it has often resulted in something wonderful.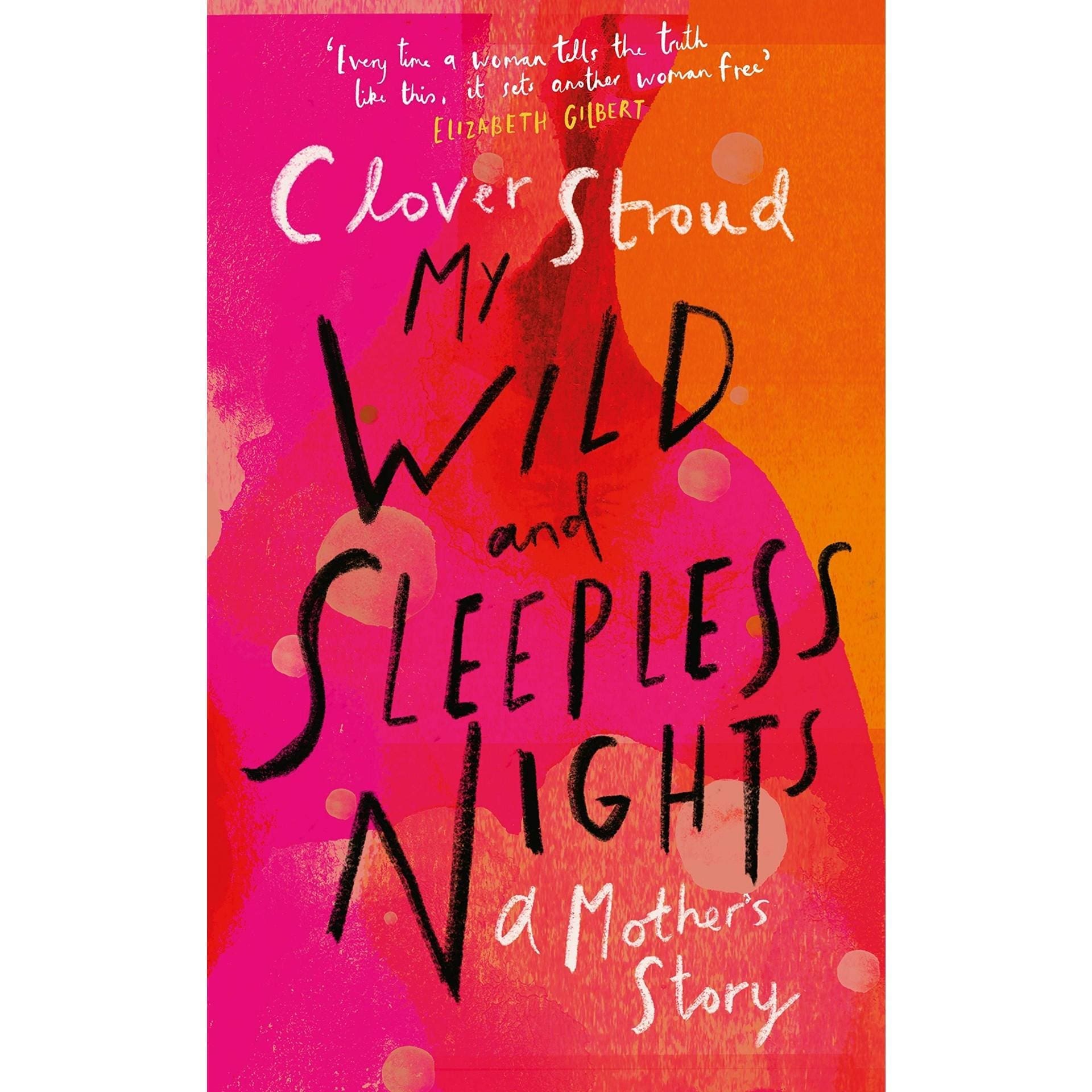 Reading has been keeping me really busy. At the beginning of lockdown we started the #annouhskabookclub with Penguin, which anyone can join and read along with wherever they are in the world. Our first book was Booker Prize-Winning Girl, Woman, Other by Bernardine Evaristo, who I had the pleasure of interviewing at the end of last month. The next book is Clover Stroud's sensational My Wild and Sleepless Nights, a candid and refreshingly honest account of the highs and lows of motherhood.
I'm a terrible cook, but thankfully I have my four kids here, who are all taking it in turns each evening. There's a lot of outdoor eating, low maintenance salads and barbeques – which combine what we can buy from the local farm shop and what's growing in the garden – this year the asparagus has been plentiful, broad beans are just coming in and lots of lovely salad leaves, which we can cut, wash and eat – such a treat.
Jeans have become the go-to during lockdown. I'll pair them with a top or shirt, something simple, but with colour. All this time on Zoom makes you acutely aware of how you look, so dressing from the waist up has become a fine art – naturally jewellery is a key factor – a statement necklace or pair of earrings which are on show; and rings, which one can admire while typing.
Alice Temperley
Fashion designer Alice Temperley is founder of Temperley London, known for its free-spirited, romantic aesthetic and intricate embellishment.
I am spending lockdown at my country home in Somerset with my boyfriend and my son Fox, aged 12.
I have been cooking outside on my Mirror Ball Pizza Oven. It was made for me by my boyfriend, founder of Temple Home, last Christmas and I am completely in love with it. I cook jacket potatoes, stews and slow roasts in there. it has a lot of uses.
I don't like eating wheat that often so I love alternative doughs. There is one with beetroot that I love as the pizza also comes out pink. Almond bread is another favourite of mine and the decorative breads that you can make are also lovely.
I have been listening to The War on Drugs, as well as anything by Nick Mulvey.
Denim overalls have been my go-to garment of choice during lockdown, as I'm spending a lot of time in the garden, trying to make our veg patch more self-sufficient.