Journey to The Bahamas with Lenny and Zoë Kravitz
Lenny and Zoë Kravitz star in their first film together
In his home in the Bahamas, where the waves of the North Atlantic Ocean provide a permanent soundtrack, Lenny Kravitz dreamed of music. With each new melody that his subconscious presented, he would leap out of bed and grab his tape recorder before the tune left his mind. These night-time songwriting sessions formed the basis of his 11th studio album, Raise Vibrations, a 12-song compilation that touches on racism, political corruptness and his mother's death – all recorded from his Bahamian studio.
"I feel like my most authentic self in the Bahamas. Everything makes sense there," he says of his recording haven. "It's where my family is from, and it's the place I've called home for a while now. There's a connection to my roots and there's a community I'm a part of. I can be me."
The performer is currently in the middle of a world tour, the last date of which will see him take to the stage at London's 20,000-capacity O2 arena. But between shows at sold-out stadiums, he flits back to the Bahamas. His most recent project with luggage brand Tumi took place there – a campaign, shot with his Hollywood actress daughter Zoë, for the brand's Alpha 3 range, a new iteration of its 35-year-old Ballistic Nylon collection. The short film focuses on the idea of travelling to create memories, and the location was a fitting setting for the pair's screen debut together.
What's the significance of the campaign's location to you?Zoe Kravitz: The Bahamas holds a lot of meaning for me. When I was a kid, it was like a magical place that my dad talked about a lot with so much love and passion. I think it always made him feel connected to his mum – my grandmother – who called it home. I also saw it as a peaceful place where you could go and rejuvenate. It's a special trip he shared with me. I have so many wonderful memories associated with the Bahamas.
This campaign is the first time both you have worked together on film – how was that? ZK: This campaign is about connecting with ourselves, our roots, and with each other. Being on camera together for the first time was really special. It's kind of surprising that it took this long, but it was all meant to be. It was also really fun working with my dad. I can't believe it took this long, but the universe has a funny way of working things out.
What is the quality you most enjoy in each other?LK: I love how Zoë doesn't settle. She works harder than anybody I've ever met. When she says she's going to do something, she does it better than anyone. She pushes harder. She fights harder. I couldn't be more proud of her.Z: I love my dad's good heart, respect for others, and sense of humor.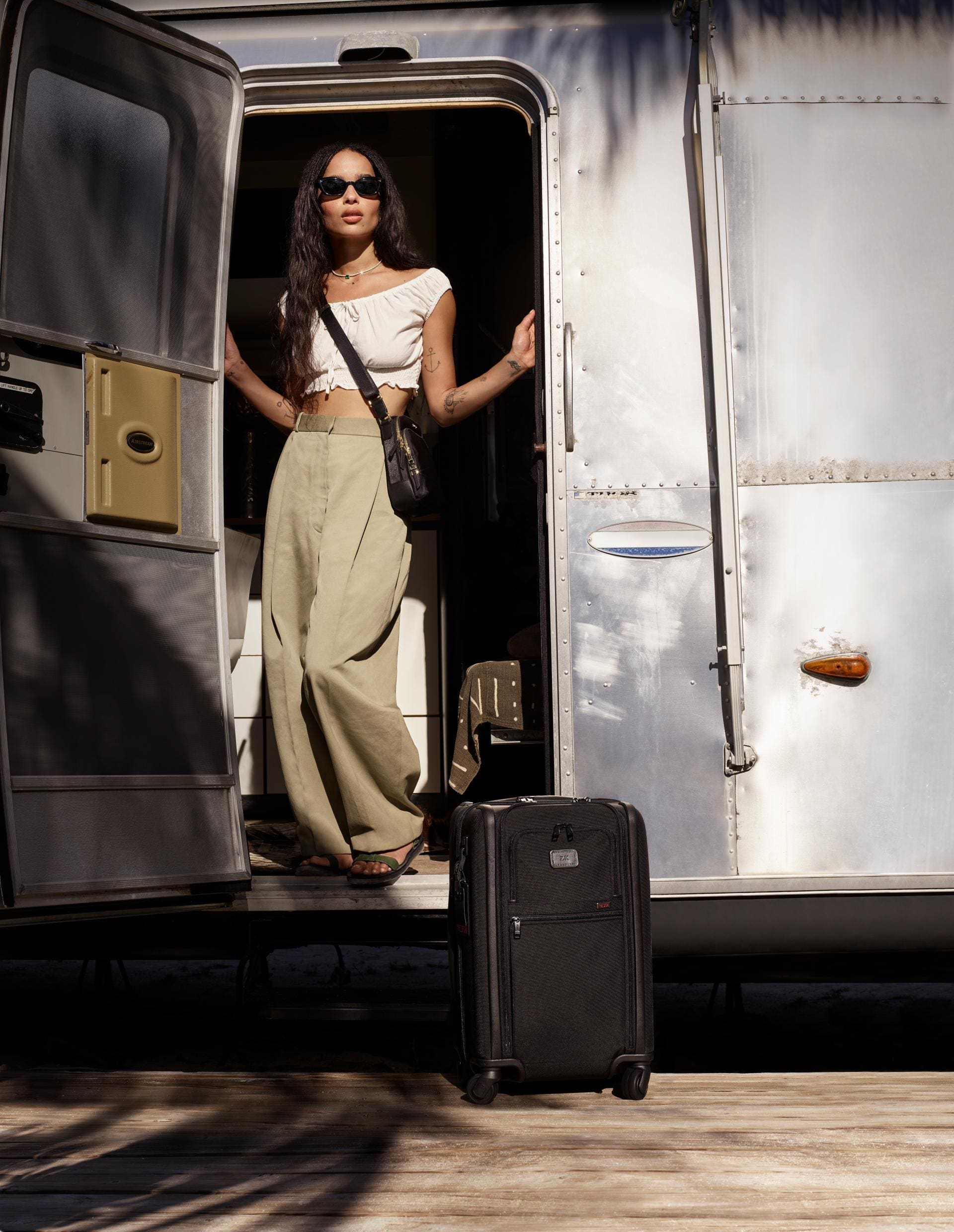 How do you ensure getting quality family time together?LK: You make the time for it. We talk as much as possible on the phone, so the connection is always strong. When I get the chance, I find a way to see her. Family is the most important thing to both of us.
What makes you happiest?ZK: Good food, good people, good places. L: That my daughter is happy, healthy, and living out her dreams. That makes me the happiest.
How do you define the perfect journey?ZK: The ones that are so good, you forget to take pictures. L: To me, the perfect journey is one where I learn something about myself as well as the community I am visiting. You take away an immaterial souvenir in the form of a lesson or a memory. The perfect journey ends with that.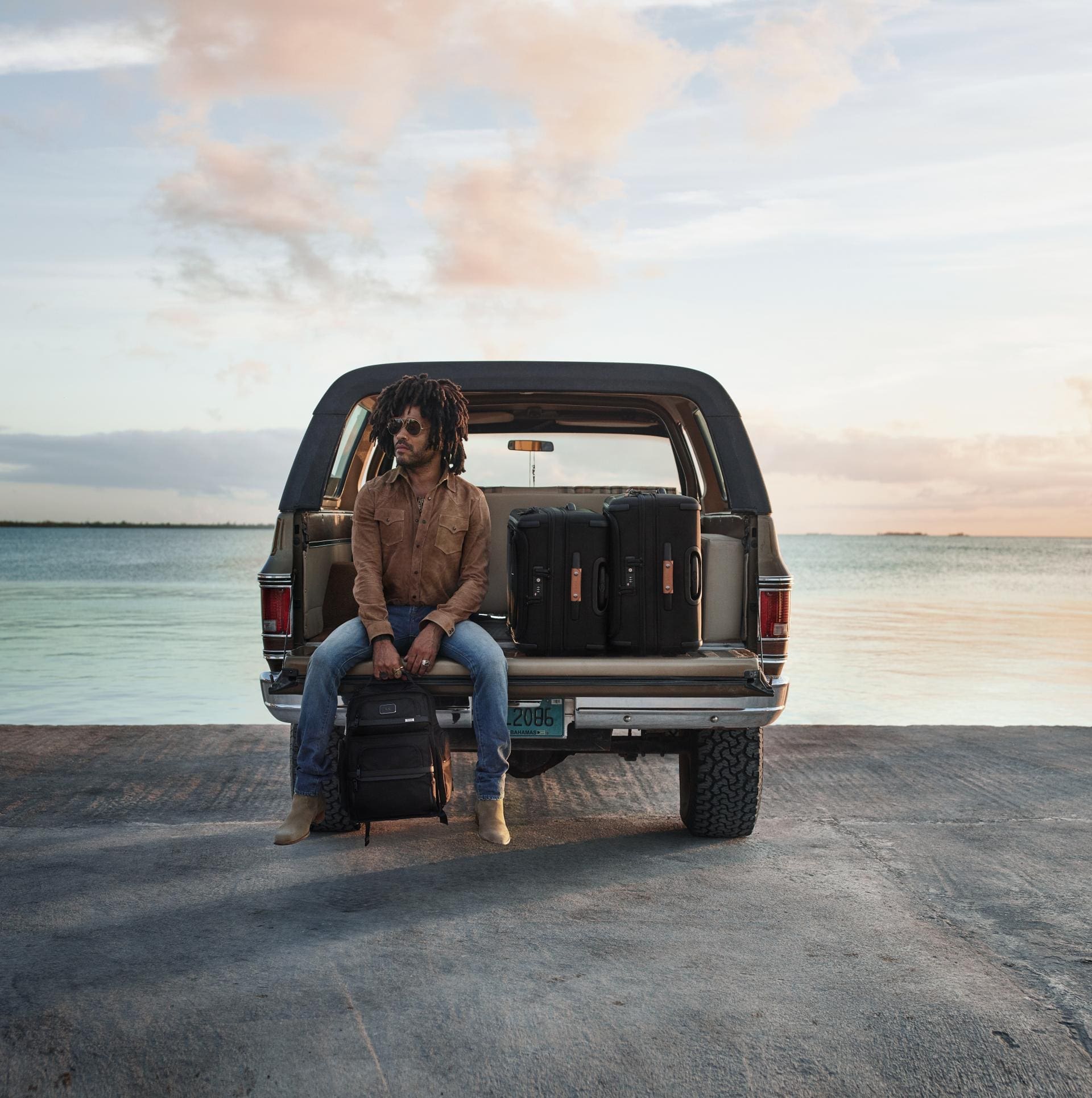 What would you like to do more of?ZK: Travel for pleasure, not for work. Explore new places, and soak up new cultures.LK: I'd like to help out communities that need it more. In the Bahamas, we've done some fantastic work. I want to extend that work around the world.
What's next?ZK: I am excited for Big Little Lies season 2 to air in June, and hopefully spending a lot more time with my family and friends.L: I'm pushing towards the same things I've always pushed toward. It's art, it's creativity and it's doing a little good in the world that really could use more good.