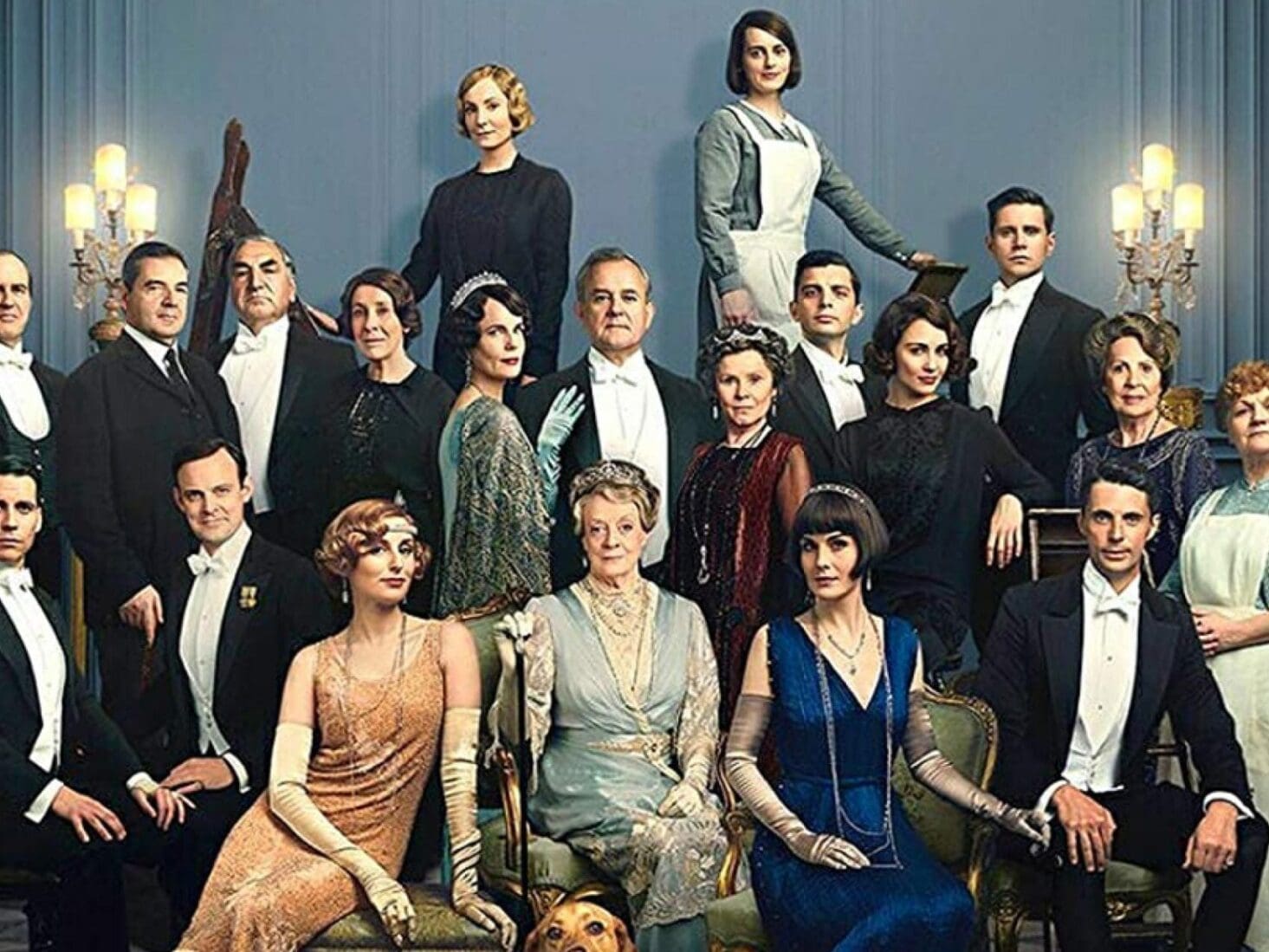 Imelda Staunton on the New Downton Abbey Film & Living in London
From award-winning films to acclaimed television series and plays, Imelda Staunton, a stalwart of the British acting industry, has appeared in them all. As the Downtown Abbey film hits cinemas, the actor discussesher four-decade career,working alongside
120 million. That's the number of people worldwide who have become enthralled over six seasons by Downton Abbey, and no doubt they will be flocking to the cinema this weekend to see their favourite characters in the cinematic version of the period TV drama. There are some new faces too, and one is Imelda Staunton, with four decades in the industry under her belt and a remarkably diverse oeuvre to match, playing the role of Lady Bagshaw.
While the show's original cast featured a number of popular young actresses – played by the likes of Michelle Dockery, Joanne Froggatt and Lily James – viewers also fell in love with the characters played by some of the UK's finest, and most experienced, actors. Dame Maggie Smith has been outstanding, with some of the best one-liners of the series – 'Is it cold up there, on your moral high ground?' – and Penelope Wilton and Phyllis Logan have shone in their respective roles; Staunton and Geraldine James, Wilton and Logan's peers, have joined the Downton Abbey film cast.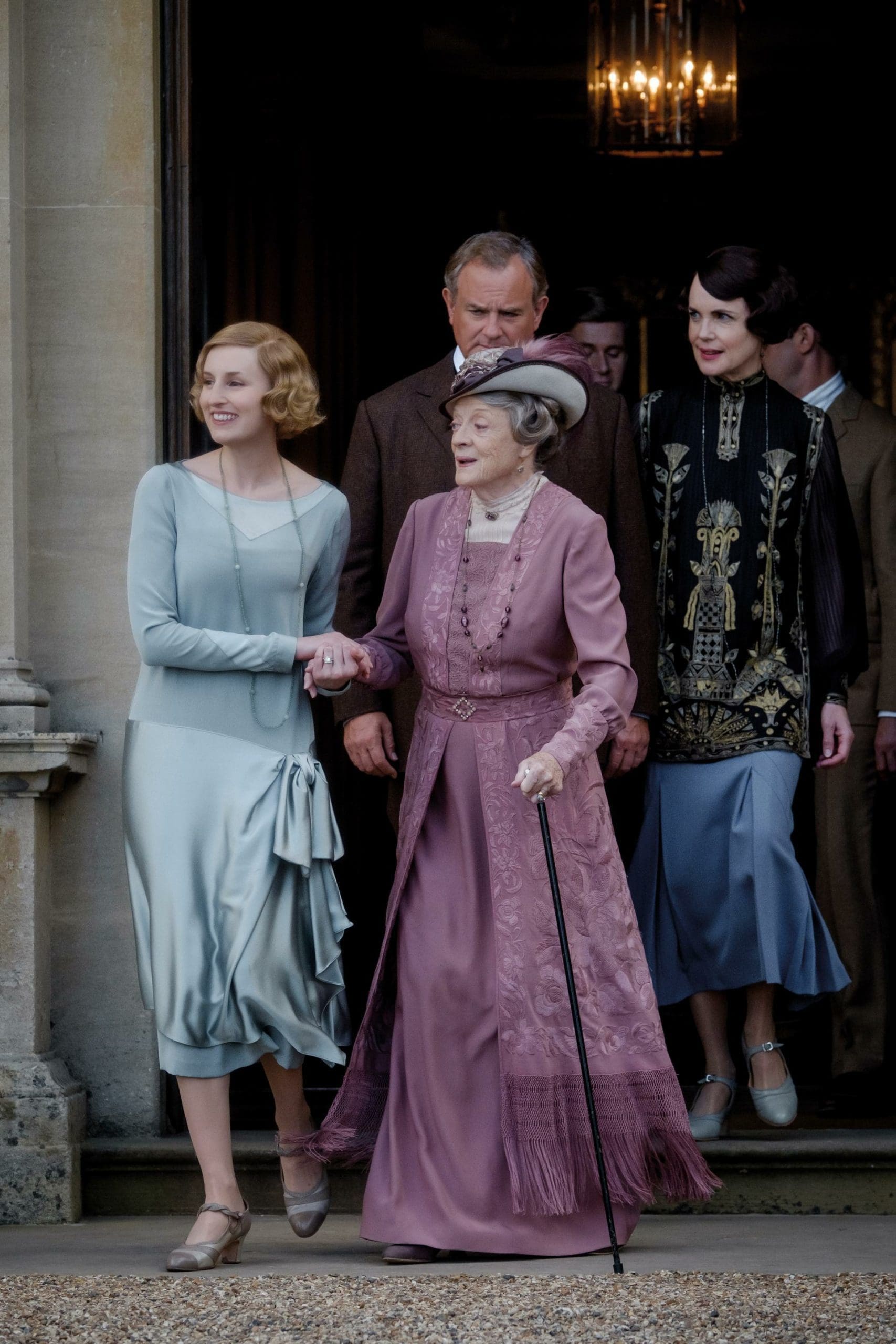 When we speak just before the film comes out, Staunton will reveal only that she has "nice scenes with Maggie and Penelope – that's all I'm going to say because I don't want to spoil it for people." Staunton's husband, Jim Carter, has played Carson the butler in every season and she has enjoyed watching it with him over the years. "It was good Sunday night family viewing. I've been so aware of it because of Jim, but to be in it is a different thing. I feel that the public want the 'regulars' but I'm very happy to be part of it, a small addition to the already wonderful line-up of usual characters. That's what the fans want! I hope that this [film] will really satisfy them."
Suffice to say, it has, and fans can enjoy seeing Staunton and her husband in the same production. They have been married for 36 years and, when I ask what the secret might be to their long marriage, Staunton explains they made sure they were never apart for more than three weeks. "It wasn't until very recently that I had to be away for six weeks and that was horrible. That, we think, might be the secret, and also pretty high on both our lists is humour. He's very funny, I'm quite funny – that helps."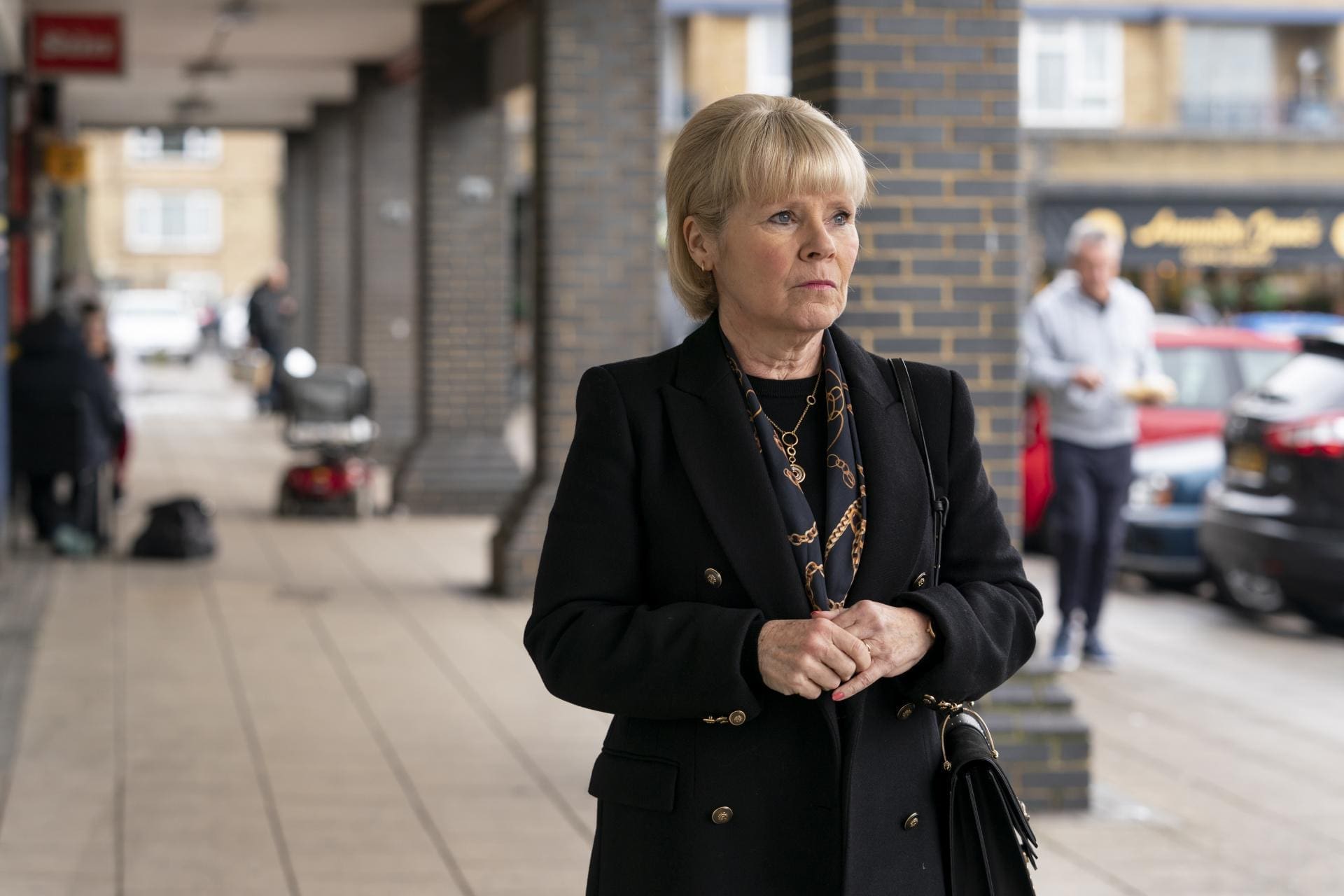 Staunton fans can also watch her on the small screen in A Confession, airing now, which tells the true story of DS Stephen Fulcher and his hunt for missing Sian O'Callaghan. Of Staunton's role in this drama, The Times critic Camilla Long – known for her often scathingly acerbic reviews – said simply: "The show's big attraction is that [heroin addict Becky's] mother is played by Academy Award nominee Imelda Staunton. I think it's testimony to her performance in particular that I couldn't resist watching my preview copy of the second episode."
It's this on-screen magnetism that I felt when watching Vera Drake. Of all the accolades Staunton has received in her career – and there have been many, from Olivier awards to Emmy nominations – this is the role of which she is particularly proud. If you have seen it, this won't surprise you. And if you haven't, you should. The film, which tells the story of a working-class woman in London in 1950 who carries out illegal abortions, is compelling and harrowing; Staunton, in the title role, is remarkable. I can't take my eyes off Staunton, and neither could the critics; she won the BAFTA for Best Actress and the Venice Film Festival Volpi Cup, plus nominations for an Academy Award and a Golden Globe.
Since training at RADA in the 70s, Staunton has appeared on our screens consistently ever since, and she herself was hugely influenced by what she watched as a child. "I was too young but my mum knew the lady who worked in the cinema so I got in to see The Graduate. I loved Dustin Hoffman, for some reason, and that was the first [film] that had a real impact. When I was a kid, it was all black and white films with Bette Davis… I still listen to The Graduate's Simon & Garfunkel soundtrack, which I love."
Staunton, like Davis, has proven herself a true all-rounder. Musicals don't daunt her in the least – her CV features acclaimed performances in Gypsy, Sweeney Todd and Into the Woods – nor do accents. She is equally accomplished at theatre and film work. "They both are utterly satisfying and I don't prefer one to the other," Staunton states. "I really love doing both," although they differ a great deal. "Theatre is much harder because you go to work every night. If you're doing a big emotional part, that stays with you all the time. [On a film set], you might have a big scene over a few days, then it's gone [whereas with theatre] it's every single night." That kind of schedule takes its toll, especially when one often plays "very shouty women, or women who sing so I have to look after my voice all the time…. Filming is a different discipline – the concentration within the one-minute of the take."
When I suggest that her scene-stealing role as the cruelly-saccharine, cat-loving Dolores Umbridge in the Harry Potter blockbuster might be what Staunton is most recognised for – thinking of the fact that it took $934m worldwide at the box office – I'm firmly, but gently, reminded that Staunton's oeuvre extends far beyond the millions of children (and their parents) who sat glued to The Order of the Phoenix. "Well yes… But then I meet someone who saw Gypsy in the West End – loads of people. It isn't just the films [I'm recognised for] so that's rather encouraging."
When she's not acting (and there can't be much downtime, given that she seems as desirable to casting agents as ever), she enjoys walking the dog and gardening. One of the best things about living in North London? "The Heath. And the ponds." And what's next, when the allure of dog-walking and gardening wear off? "I've done a little bit in a horror film that the brilliant Romola Garai has written and directed. And I'm working on two television series. Keeping going."
Downton Abbey is out in UK cinemas now and A Confession is available to watch on the ITV Hub.