David Gilmour's Guitar Collection is Coming to Christie's
This March, Christie's London is showcasing 120 guitars from the personal collection of Pink Floyd member David Gilmour. For any music enthusiast, this is an opportunity not to be missed
Gilmour playing 'The Black Strat' in Earls Court, 1973
David Gilmour insists that he never set out to become a collector of guitars; it just happened through his fascination to discover different sounds on different instruments. "You pick up a guitar that you haven't played before, and somehow, it sets off some little inspiration in you, and it gifts you a tune."
Amongst Pink Floyd fans, there is one image that conjures a heady mixture of emotion and ecstasy; the ultimate culmination of man and instrument: David Gilmour and his black Fender Stratocaster. Known as 'The Black Strat,' Gilmour purchased the guitar from Manny's in New York in 1970 after the Fender Telecaster gifted to him by his parents was lost on a TWA flight. Synonymous with both his image and tone, the Stratocaster featured on numerous albums, such as Dark Side of the Moon (1973) and The Wall (1979). In the same way that Jimmy Page will always be associated with a sunburst 1959 Gibson Les Paul, Gilmour will always be associated with his black Strat. His signature sound of mellow overdrive and crisp clean tones have influenced and inspired countless guitarists to this day.
Fender Electric Instrument Company, Stratocaster, Fullerton CA, 1969. (est. $100,000-150,000)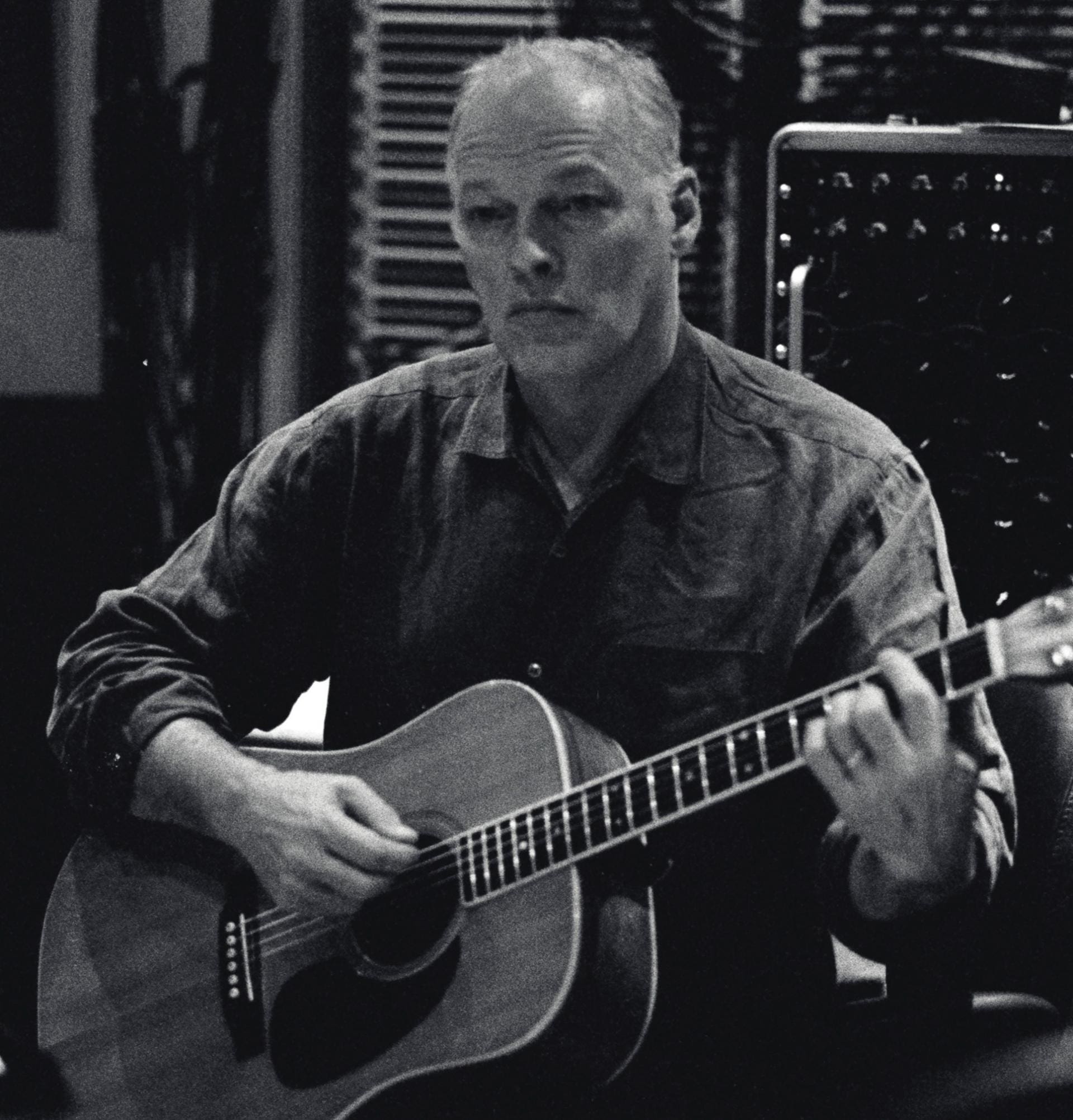 Gilmour in his studio, 2005
The sale, which will take place in New York City at Christie's on June 20, will offer 120 guitars from Gilmour's personal collection. Though The Black Strat will undoubtedly be the star of the show, it's worth noting some of the other guitars: a 1954 Fender Stratocaster #0001, a Gretsch White Penguin 6134 and a candy red Stratocaster he played throughout the 80s and 90s.
There will also be a preliminary viewing in London in Christie's King Street (27-31 March) and Los Angeles (7-11 May). It will be the largest and most comprehensive collection of guitars ever to be offered at auction, and all of the proceeds will go to charity.
"They have paid for themselves many times over, but it's now time that they moved on. Guitars were made to be played and it is my wish that wherever they end up, they continue to give their owners the gift of music. By auctioning these guitars, I hope that I can give some help where it is really needed and through my charitable foundation do some good in this world. It will be a wrench to see them go and perhaps one day I'll have to track one or two of them down and buy them back"
The Fred Gretsch Manufacturing Company, Brooklyn, 1958. A solid-body electric guitar, White Penguin, 6134. (est. $100,000-150,000)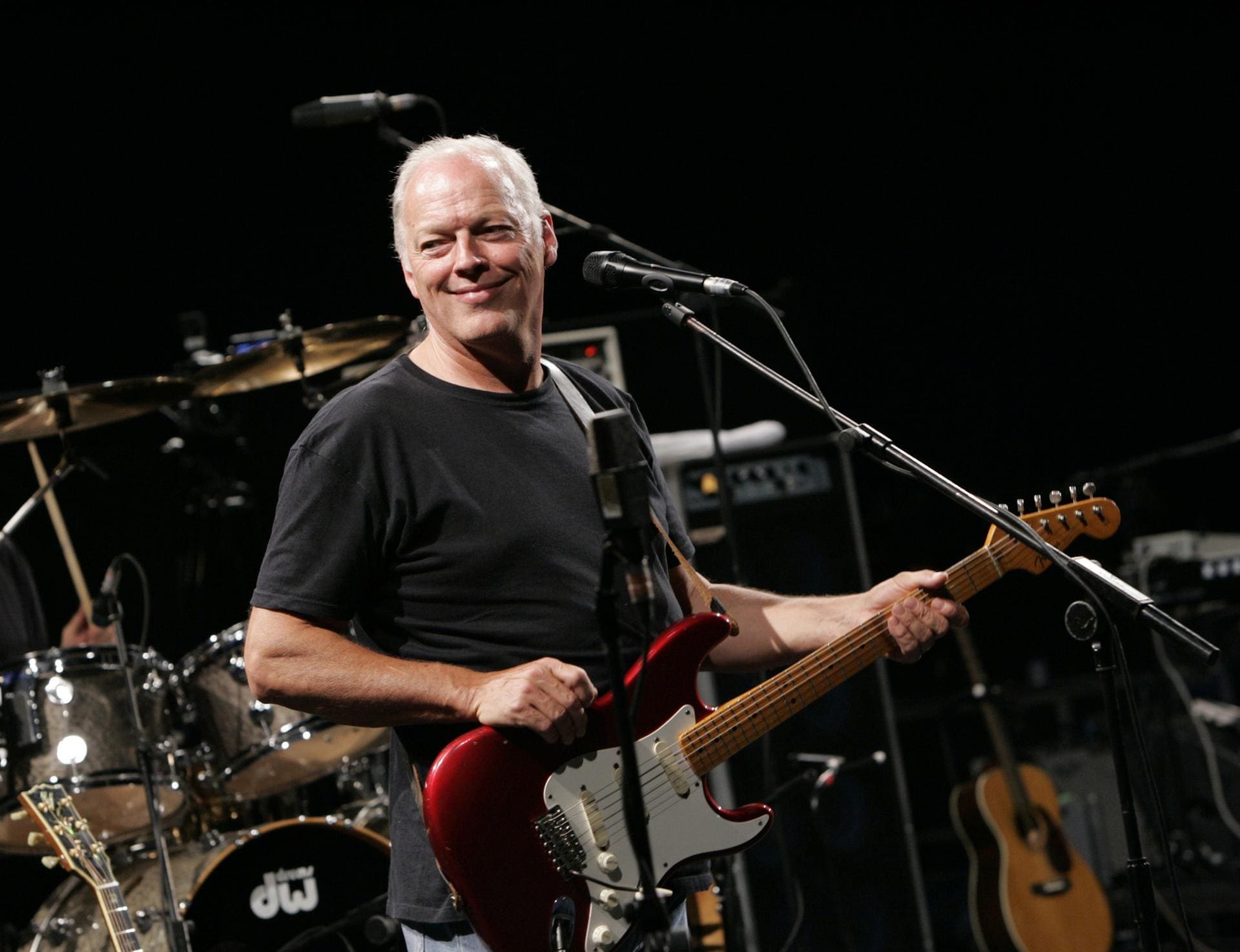 Gilmour with his red Fender Stratocaster in 2005
View David Gilmore's Guitar Collection at Christies 27-31 March 2019; christies.com