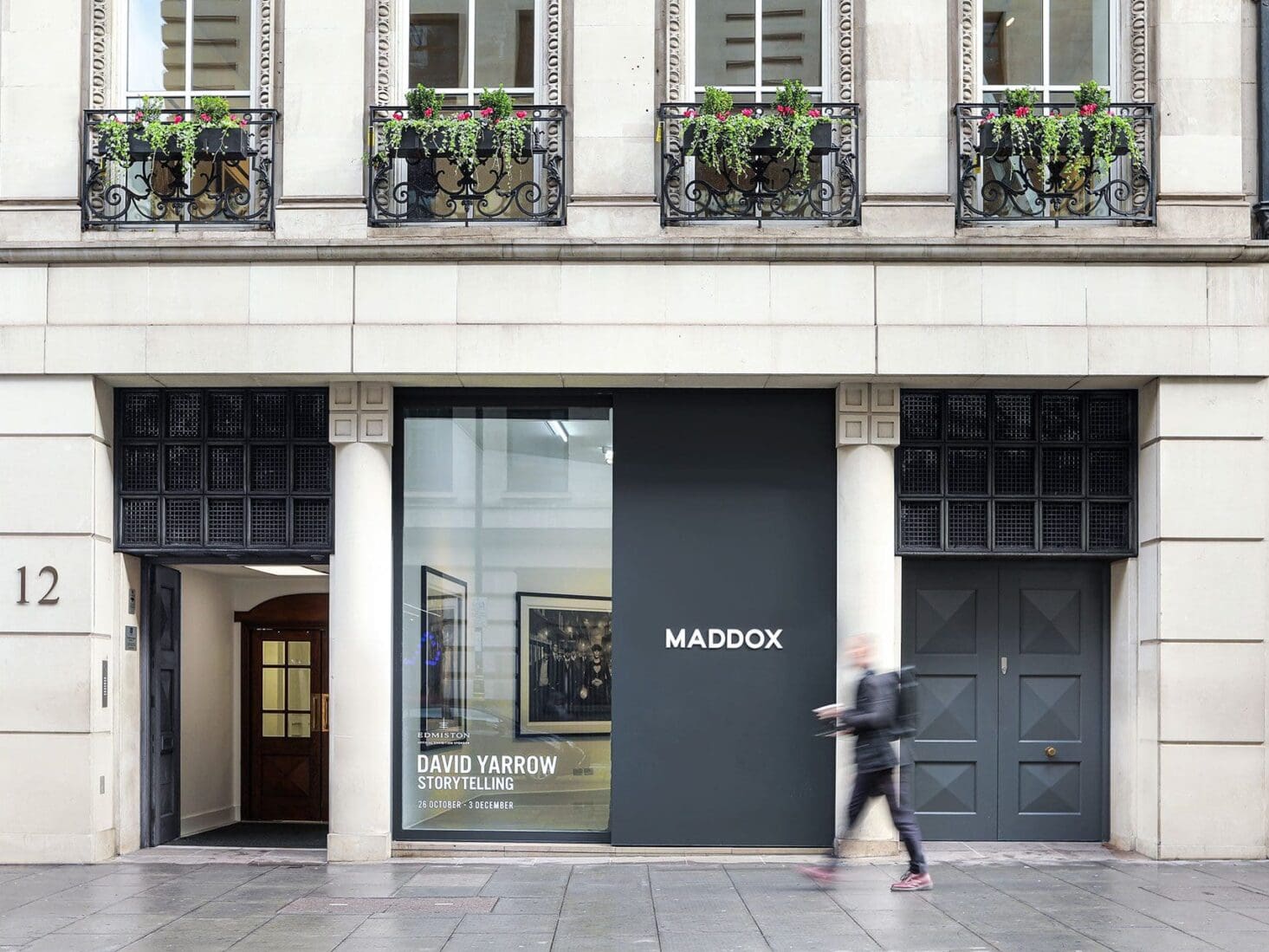 Maddox Gallery brings world-class art to Mayfair's Berkeley Street
With a marvellous inaugural exhibition by David Yarrow, Maddox is making serious waves with its new Berkeley Street gallery
Stroll along Mayfair to Berkeley Street and you'll stumble across the newest jewel in London's impressive art scene: Maddox Gallery's latest exhibition space. Since its conception in 2015 on the eponymous Maddox Street, Jay Rutland's artistic endeavour has flourished to become one of London's leaders in contemporary and modern art. Now, along with its galleries in Gstaad, Shepherd Market, Maddox Street and Westbourne Grove, Maddox Gallery is ushering in a new era with its largest space yet.
The grand new gallery boasts an equally impressive address at 12 Berkeley Street – a conscious decision according to creative director Rutland. "12 Berkeley Street provides the prestige and grandeur we wanted," he says. "Being in the heart of Mayfair, the location is well known and respected by Londoners whilst attracting global tourists all year round."
Spanning three floors boasting sweeping open spaces and high ceilings, the setting provides the perfect backdrop for the world-class art it will house. "Each floor of the gallery has a very different aesthetic which will allow us to exhibit different artists at the same time and provides multiple private viewing rooms allowing us to host personalised appointments for new and existing clients," explains Rutland. "Maddox already hosts a series of bespoke events throughout the year and this new gallery will give us the freedom to explore doing more of what we love."
This commitment to crafting unique art experiences has led to a loyal and impressive roster of artists on the gallery's books. As such, the Berkeley Street gallery will celebrate its opening with a solo exhibition by internationally renowned fine-art photographer David Yarrow, titled Storytelling.
"We hosted our first exhibition with David Yarrow seven years ago and have worked collaboratively with each other ever since," says Rutland of his choice for the inaugural exhibition. "Yarrow's work suits our new gallery perfectly. His work is of such presence and proportion that each work commands attention, and each floor allows the viewer to admire the detail of his work without interruption."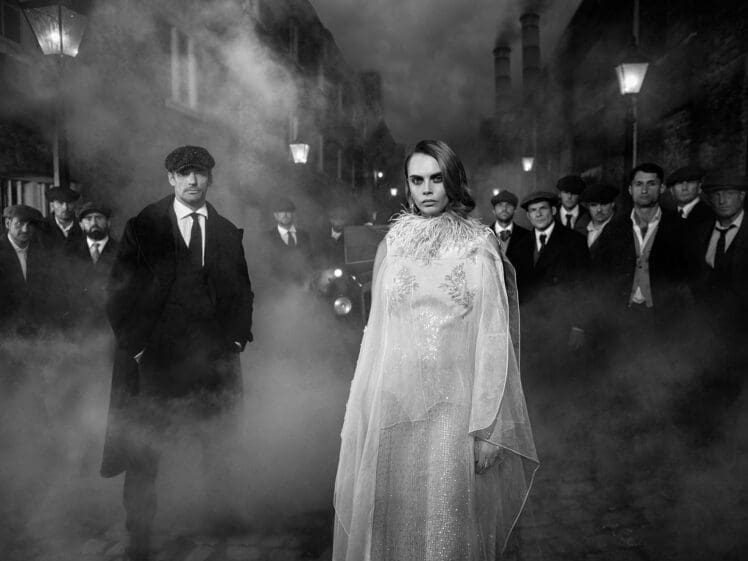 As the name suggests, the photographer's prowess for capturing both cinematic narratives and the unconstructed drama of animals in their natural habitat takes centre stage in Storytelling. Among the 30 works on display at the new Maddox Gallery lies a new selection of photographs shot in September 2023. These debut images are a love letter to London's past and feature British supermodels Cara Delevingne and David Gandy in settings inspired by quintessentially British stories such as Oliver Twist and Peaky Blinders. The showstopper, however, is arguably An Englishman In New York featuring Bill Nighy in an elegant high-octane shot that demands to be admired.
Storytelling by David Yarrow runs until 26 November 2023, followed by a solo show by artist Russell Young in early December, with Rutland promising an exciting roster of exhibitions from Maddox's family of artists, as well as new emerging talents, in the coming months.
And, while this beautiful new space may be on home soil, Rutland points to the Maddox's success at its gallery in Gstaad and at fairs such as Art Miami and KIAF Seoul as an indication that it will be moving full steam ahead with global expansion. "We are looking to open more galleries and plan to take the Maddox brand to New York, Miami, Saudi Arabia, Dubai and Korea where there are flourishing art markets and growing collector interest," says Rutland.
Whether you're a seasoned collector or are just dipping your toe into the world of contemporary art, Maddox's relaxed, welcoming approach takes the intimidation out of the often daunting fine art industry – so it's no surprise it's got its sights set on global dominance. And we may be biased but we can't think of a finer place to start than London.
Storytelling by David Yarrow is at Maddox Gallery Berkeley Street until 26 November 2023, visit maddoxgallery.com