Musical Deep Dive: 10 lesser-known albums you finally have time to listen to
The undiscovered albums to familiarise yourself with until the return of live music
OK, so you love Good Vibrations, you adore Wonderwall. You never tire of hearing Can't Get You Out Of My Head. But now is the time to expand your musical horizon beyond the floor-filling bangers.
Because, although the greatest acts in pop, rock and RnB may have created anthems for a generation, all have an archive of albums that, for reasons ranging from knee-jerk critical backlash to simple collective amnesia, have been unjustly overlooked or outright forgotten.
If you're looking to dig a little deeper into the archive, then here's our guide to 10 grossly under-appreciated albums that you should seek out while we're all in isolation.

Some Girls, The Rolling Stones
The idea of Mick Jagger frugging away to disco was not an especially appetising visual prospect even in 1978. But musically, the Stones attempt to embrace the glitter and the mirror ball on album opener Miss You is an absolute, stone-cold masterpiece of restrained, funk-laden, slow burning grooves. Elsewhere, the album is a taut, firecracker that mixes very impressive stabs at punk insouciance (Shattered, Respectable) with the wonderfully flyblown and elegiac sounding Beast Of Burden. The biggest compliment you can give this record is that it sounds like it was made by a group at least 15 years younger in age than they were at the time.
The Who By Numbers, The Who
By 1975, The Who were all over the place. Keith Moon's addictions were destroying him and the rest of the group were exhausted from years of touring. After Tommy and Quadrophenia, you could forgive the band for not wanting to create another magnum opus and although By Numbers is slight, it's a hugely beguiling, charming collection of disparate songs. Pete Townsend sounds weary but still on form on Slip Kid where he tells us 'it's a hard, hard world', whilst his ukulele-led ballad Blue, Red And Grey compliments tender lyrics with an fragility rarely associated with the group. And on the delightfully catchy and smutty Squeeze Box, it really sounds like the group are, after so much serious posturing and pontificating in the preceding years, really having some fun.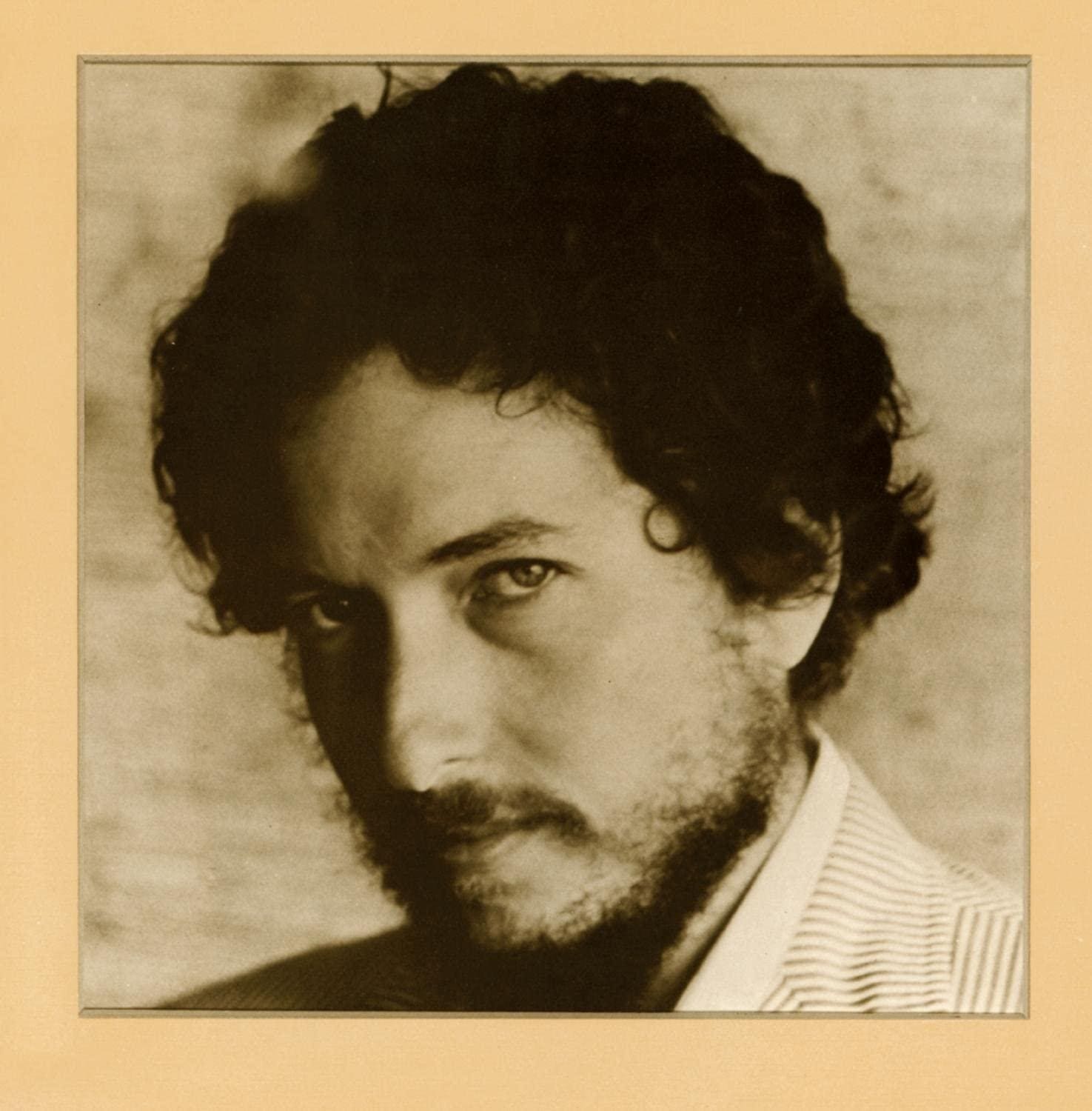 New Morning, Bob Dylan
Overlooked at the time, perhaps on account of its horribly cheesy cover showing His Bobness looking like an Employee Of The Month in a 1970's Kentucky real estate office, New Morning is a beautifully warm effort chock full to the gills with some of Bob's finest melodies and most well-crafted compositions. The blissed-out vibe is there from the title track If Not For You and continues for a perfectly spaced 35 minutes of country rock-tinged sunniness where Bob, sounding more relaxed (and more in tune) than he ever has on record, tells us jauntily about a trip to Princeton to pick up a degree (Day Of The Locusts), reads some beatnik poetry (If Dogs Run Free) and about the peace of being holed up in a mountain retreat (Time Passes Slowly). Sweet, small-scale and with nothing to prove, this is the most easily lovable Dylan album of his career.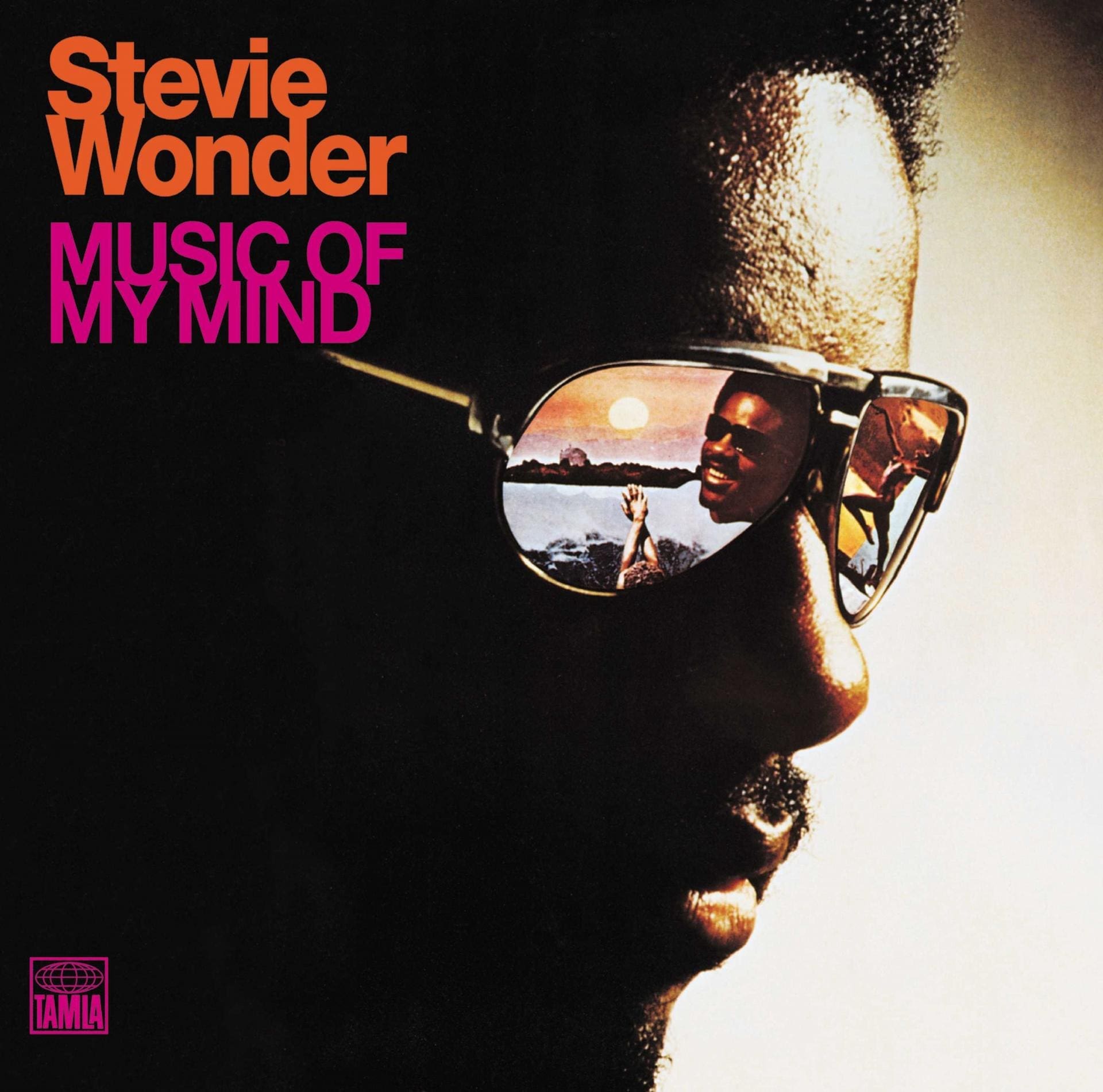 Music of My Mind, Stevie Wonder
Stevie's run of consistent 1970's brilliance is usually said to have begun with his 1972 album Talking Book and concluded with the double-length sprawl Songs In The Key Of Life four years later. But, Music Of My Mind, released just seven months before Talking Book, is easily the match of all that was to follow. Playing almost every instrument and writing every song, this is the first coherent album he made (previous efforts were singles padded out with filler material) with a blistering run of originality on display in the boogie of Keep on Running, the quiet-storm whispers of Superwoman and, best of all, the white hot funk of Love Having You Around. What still absolutely boggles about the effortless sophistication on show here is that, when it was recorded, Stevie was just 21 years old. Make no mistake, one of the hottest streaks in pop history started right here.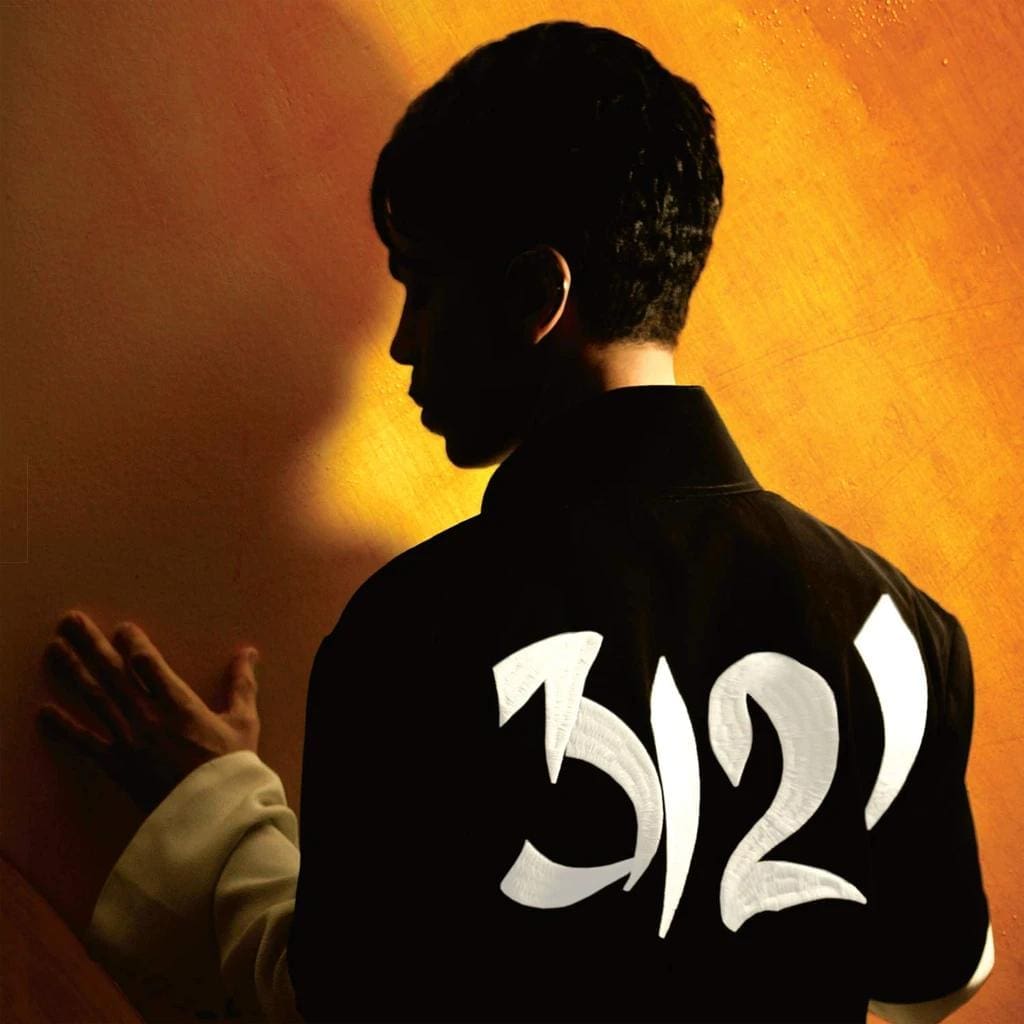 3121, Prince
Every time Prince released an album in the last two decades of his life, fans would proclaim that it was a return to his 1980's best. This is the only album that actually was. Totally absent of any of the agonisingly long noodle-jams and preposterous concepts that plagued so many of his 1990's albums, Prince left Paisley Park to hole up in a rental home in LA (numbered 3121) and recorded this taut and tight-as-hell 50 minutes of horn rasping funk (Get On The Boat), horny Latin style smooching (To Amo Corzaon), southern-tinged soul (Satisfied) and one of the most quintessentially Prince lyrics of all time: "Drink champagne," the title track urges, "from a glass with chocolate handles".
Paul Weller, Paul Weller
1992 was a lean time for the Modfather. Recently dropped by his record label for a house music album that they refused to release, Paul went back to basics, and with his audience base at its smallest, released his debut solo album to an almost complete absence of critical or commercial attention. Nearly 30 years on, this album is streets ahead of its commercially huge successors Wild Wood and Stanley Road. Embracing the kind of grooves you'd normally except from Dr. John (Amongst Butterflies) and some tender, sun-kissed balladry worthy of Curtis Mayfield (Above the Clouds and Kosmos) this is an album tailor made for the sunniest of back garden Saturday afternoons. After this he would go on to embrace a lot of late-to-the-party, meat-and-potatoes rock that chimed with the Oasis-loving 1990s crowd but this all-but-unknown record is an all too rare insight into Weller's colossal gift for crafting impeccable white boy soul.
Friends, The Beach Boys
Brian Wilson's mental health was all-but-ruined after his attempts to keep up with The Beatles faltered with the abandoned Smile album in 1967. Somehow, he and the group rallied the following year with the quietest album of their career. Friends is a retreat from the complex orchestrations of their most revered album Pet Sounds, but is a moving, warm, compact little record (it's less than half-an-hour in length) that features mellow, quirky songs about the 60's hippie dream (Wake the World) and their dalliance with the Maharishi Mahesh Yogi (Transcendental Meditation). On Busy Doing Nothin', Brian gives us an insight into his average day which includes forgetting the phone number of a friend and giving out the directions to his house in Bel Air. 'Pet Sounds was my best album', Brian Wilson once stated. 'But Friends is my favourite'.
Bedtime Stories, Madonna
After the Erotica album, the not-actually-particularly-shocking Sex book and candle wax sex scenes in the abysmal Body of Evidence film, the mid-90s saw Madge's reputation damaged as she began to be perceived as more tabloid fodder rather than ahead-of-the-curve artistic pioneer. Bedtime Stories wasn't exactly a revelation upon release in 1994 but it saw Madge shift her priorities from limp shock tactics to focus on quality song writing and production by roping in Massive Attack collaborator Nellee Hooper and solid R&B producers Babyface and Dallas Austin. Human Nature is one of her finest, and most unjustly forgotten, hit singles and the collaboration with Bjork on the title track is an ethereal, smoke-machine-fuelled disco belter.
Jesus is King, Kanye West
He's pretty busy running his apparel business these days and, at 27 minutes in length, you'd be forgiven for thinking that, ostensibly, music is no longer Kanye's priority. Not a bit of it. Brief in length it may be but Kanye's most recent album proves that the devil doesn't have all the best tunes. Embracing Jesus is usually career suicide (it took Bob Dylan's career 20 years to recover after he went down this road in the late 1970s) but there's plenty to love here musically even if you can't embrace the beliefs on show. "Told the devil that I'm going on a strike/Told the devil when I see him, on sight", he rasps on Hands On, setting the tone for an album full of needle-tough percussion and a surprising sense of urgency. His increasingly gravelly and dirty sounding vocals slam up against gospel choirs to potently energising effect throughout. Put it this way. If you loved My Dark Twisted Fantasy and The College Dropout you're in for a very, very big surprise.
Kiss Me Once, Kylie Minogue
It spawned no hit singles at all but Kiss Me Once is one of Kylie's most diverse, interesting and dance-able albums locking in her ability to convince in genres including dubstep, R&B, disco and even a smidgen of pop-slanted rock 'n' roll. She's at her most sexually charged here, too, fantasising about a night of passion in Sexy Love and clearly thinking of more than just a quick fumble in Sexercize. Pharrell Williams steps into the room to produce the hard-boiled disco of I Was Gonna Cancel. Best of all is her tribute to the soaring strings of Massive Attack's Unfinished Sympathy on Sleeping With The Enemy. This is an everything-but-the kitchen–sink album of songs that veer all over the place. Kylie sounds like she's fighting for her career and her relevance and, frankly, she sounds, tougher, sexier and all the more brilliant for it.