The best new TV series to watch in spring 2023
Press play on this collection of binge-worthy shows set to be released this spring, including a Bridgerton prequel and the highly-anticipated new season of Succession
There's nothing quite like finding a series that you can sink your teeth into. That feeling when you're so transfixed by the characters and plot line that you can't even press pause while on the tube, making dinner or in the bath. It's only then that you know it's a good one.
Well, great news for serioholics: there's plenty of new shows and exciting seasons on the horizon for 2023. From critically-acclaimed shows such as Succession and Django, to fun new releases like Daisy Jones and The Six, here's our edit of the best shows to stream in spring 2023.
You Season Four, Netflix 
You, the problematic but binge-worthy Netflix series that first started streaming in 2018,  returns to our screens this year for a fourth season. It follows Joe Goldberg, played by Penn Badgley, as he becomes intensely and dangerously transfixed on his lovers. Last season, we saw him, his new wife, Love, and their baby move into an idyllic Californian suburb. Almost instantly, Joe feels trapped by this new family dynamic as it limits his unhinged behaviour – until he finds a new obsession in his neighbour, Natalie Engler. The highly-anticipated new season is set in London, where Joe moves after faking his own death. Now he's in a new city, will he be able to control his erratic, dangerous behaviour? We highly doubt it… 
Release date: Part one on 9 February; part two on 9 March 2023
Django, Sky Atlantic and Now TV
This 10-part series premiered at the Rome Film Festival last year to critical acclaim and is now set to debut in the UK. Directed by Francesca Comencini and loosely based on the cult classic by Sergio Corbucci, Django is set in Texas in the late 19th century and follows a jaded cowboy (Matthias Schoenaerts) in search of his lost daughter (Lisa Vicari). 
While following his daughter's trail, Django stumbles upon New Babylon, a town at the bottom of a crater where everyone is equal and free, and soon discovers his daughter is alive and set to marry John Ellis, the town's founder. Sarah — who blames her father for the death of their family, massacred many years earlier while he was at war — wants Django to leave. But he refuses to give up without a second chance.
Release date: 17 February 2023
Daisy Jones and The Six, Amazon Prime
With a sterling cast including Suki Waterhouse and Sam Claflin, Daisy Jones and The Six is based on the bestselling book by Taylor Jenkins Reid, charting the rise and fall of a 1970s rock band and highlighting the frailty of fame. In 1977, Daisy Jones and The Six were one of the most famous bands in the world, fronted by charismatic lead singers Daisy Jones (Riley Keough) and Billy Dunne (Sam Claflin). Suddenly, after a sold-out show in Chicago, the band called it quits. Decades later, they finally decide to reveal the truth behind their implosion. This 10-episode musical-drama, by Reese Witherspoon's Hello Sunshine production company, is pegged as one of the best series to watch this year.
Release date: 3 March 2023
The Mandalorian Season Three, Disney+ 
Good news for Star Wars fans: The Mandalorian is returning to screens for a third instalment. The series, which started in 2019, is set after the events of Return of the Jedi and stars Pedro Pascal as the titular character: a lone bounty hunter who goes on the run to protect the Force-sensitive child Grogu. Trailers have hinted that this series will see viewers transported to Mandalore; an unknown world briefly shown in animated spin-offs The Clone Wars and Rebels. Don't worry, mini-Yoda-lookalike Grogu is along for the ride and as cute as ever. 
Release date: 1 March 2023
Succession Season Four, Sky and Now TV
One of the biggest TV shows in the world returns for a fourth instalment this spring, picking right back up from the tense, cliffhanger finale of season three. If you've never heard of Succession (where have you been?), then allow us to fill you in. The mega-series focuses on the Roy family, the owners of Waystar RoyCo, a global media and entertainment conglomerate, who are fighting for control of the company amid uncertainty about the health of the family's patriarch, Logan Roy (Brian Cox).
Season three saw the Roy siblings left out in the cold while trying to stop their ruthless father from selling the company. Rumours suggest that season four will kick off with the Roys enjoying a break in the Norwegian mountains with tech mogul Lukas Mattson (Alexander Skarsgård), who's presumably coaxing the family with his big-money takeover. Apart from that, viewers have been left in the dark when it comes to what to expect so it will definitely be one to watch, with twists and turns always guaranteed.
Release date: March 2023
Tiny Beautiful Things, Disney+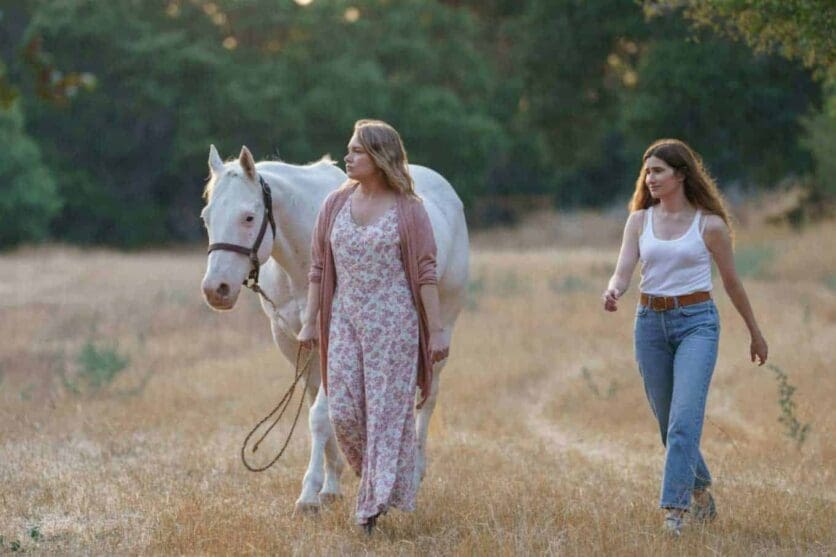 Based on the best-selling collection by Cheryl Strayed, Tiny Beautiful Things follows Clare – who is having a bit of a rough time. Her husband Danny is barely there and their marriage is on the brink of falling apart, her daughter Rae keeps pushing her away and her once-flourishing career as a writer also seems to be down the tubes. So when a friend asks her to take on an advice column, she hardly feels qualified to be dishing out advice. But once she gets started, she realises the writing gig is helping solve her own problems, from childhood through to present day. As she heals her own wounds, can she revive her family dynamic?
Release date: 7 April 2023
Queen Charlotte: A Bridgerton Story, Netflix
All hail Queen Charlotte — the fun but mysterious Bridgerton head of state played by Golda Rosheuvel in the smash-hit romance drama. She is so well-loved that Netflix has decided to delve into her past for an eight-episode mini-series called Queen Charlotte: A Bridgerton Story. This spin-off is a prequel to Bridgerton and will focus on young Queen Charlotte's rise to prominence and power in the 1760s. It will also document her relationship and marriage to King George, which has only been lightly touched on before. Bridgerton fans, prepare for another addictive (semi-)historical drama. 
Release date: 4 May 2023
Dreamland, Sky Comedy and Now TV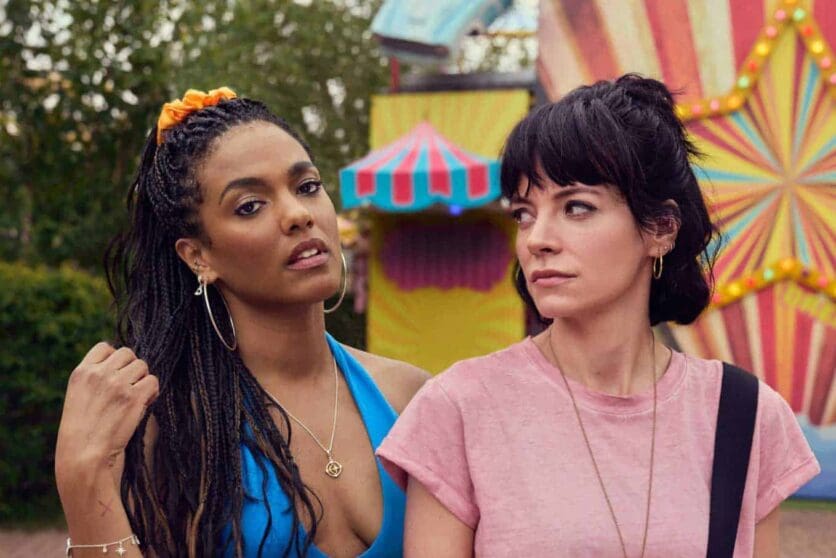 Take a trip to the seaside with Lily Allen in this fun, sun-drenched series set in Margate. The six-episode debut series is based on Sharon Horgan's BAFTA-winning short film of the same name, which explores the dynamics of a dysfunctional multi-generational family. The plot follows the eldest sister Trish (Doctor Who's Freema Agyeman) who is expecting her third child but is desperate for a daughter. Alongside her two sisters, mum and nan (Sheila Reid, best known for playing Madge in Benidorm), the family plan to manifest a baby girl. But when estranged sister Mel (Lily Allen) suddenly reappears in their lives, she threatens to unravel their 'dreamland' and rock the family dynamic.
Release date: Spring 2023
Read more: The biggest films coming out in 2023 and when they'll be released