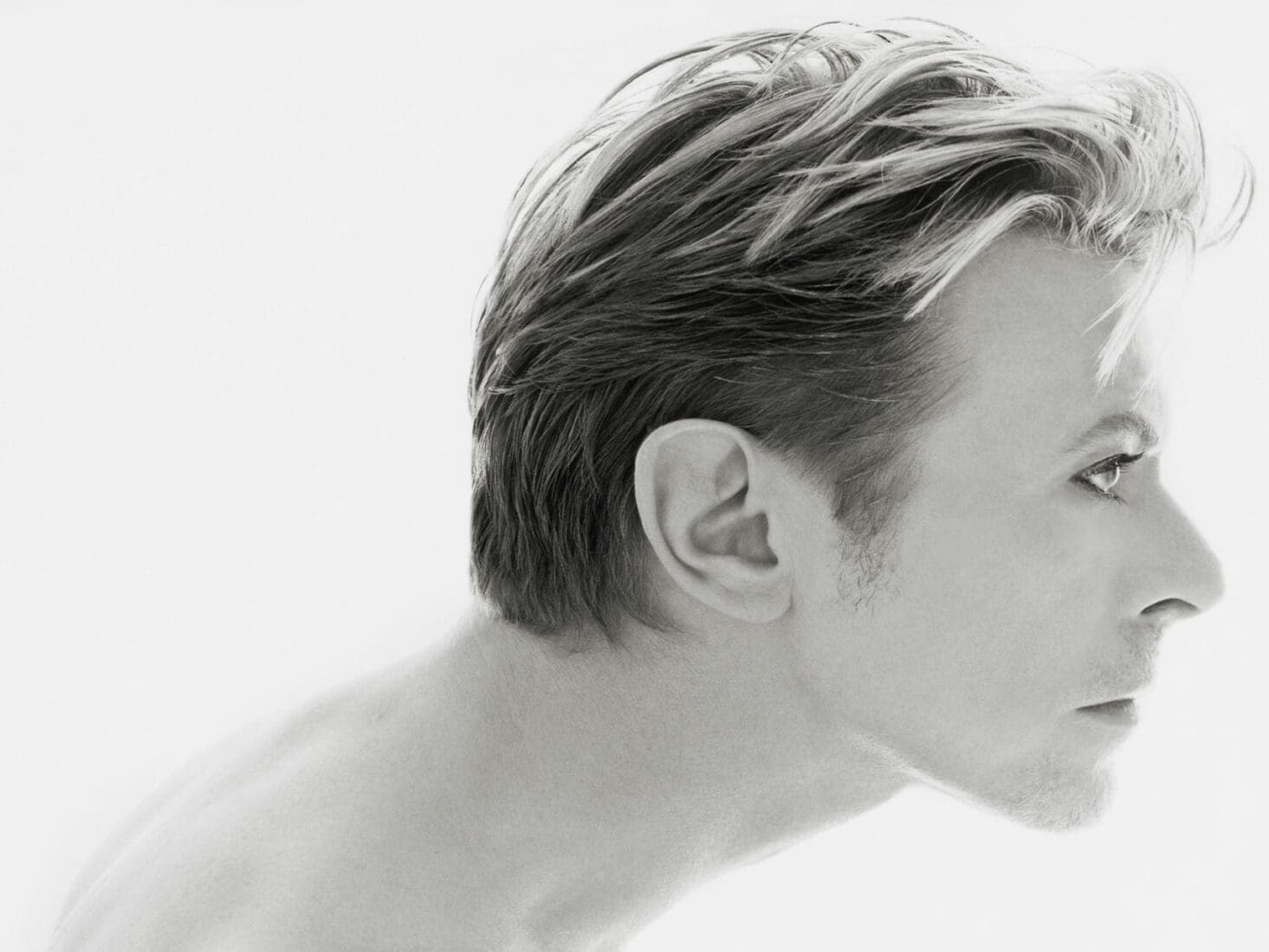 Rare David Bowie images released by London's Zebra One Gallery
"After spending an afternoon with this magician, I found him to be one of the most amazing humans I have ever met" – Kate Garner
Kate Garner, best known for being one-third of the 1980s new-wave pop band Haysi Fantayzee, before she began photographing celebrities and musicians for the likes of i-D, The Face, Vanity Fair and Vogue, was never a big Bowie fan. She preferred the rough edges of Iggy Pop over David's sparkly alter-egos.
"But after spending an afternoon with this magician, I found him to be one of the most amazing humans I have ever met. He was incredibly charming and had researched who I was… He even learned the words to my songs and sung them to me over the lunch table, while staring directly into my eyes."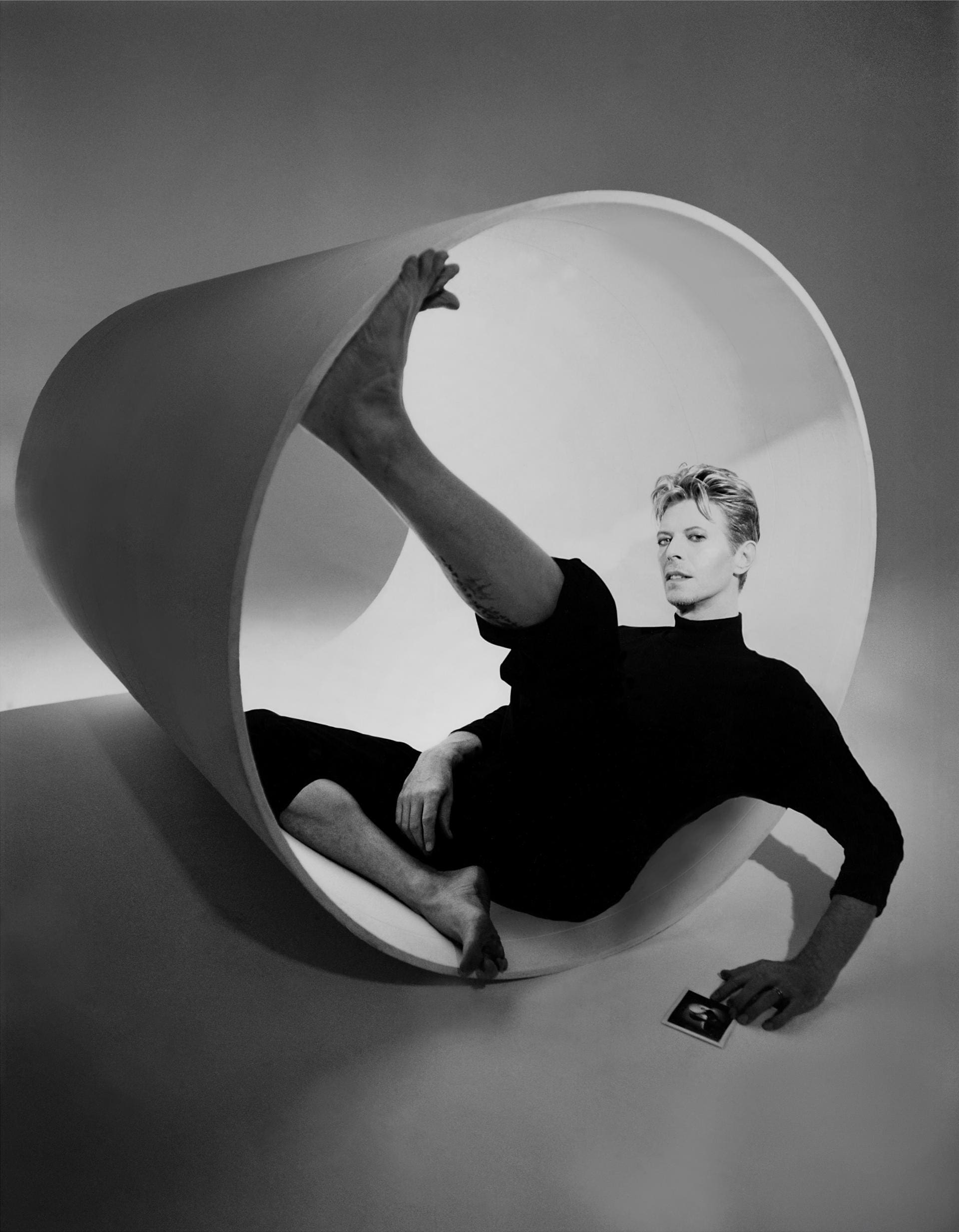 In 1995, when Bowie was aged 47, Garner was employed by Esquire and Raygun magazines to shoot the Starman in Los Angeles. Garner remembers tying Bowie with ropes suspended from the ceiling, wrapping him in bandages and putting him inside a giant tube.
"After we had finished, David asked me if I wanted to do another, more intimate, easy-going session and did I want to photograph Iman, his wife? Yes. Yes please! At that time I lived in an old 40s apartment in LA with beautiful light. I envisioned photographs of him on the white bed with sunlight pouring in over his white skin. I asked The Face magazine if they would be interested in sponsoring the session. They declined saying he had 'sold out'! Unbelievable."
In 2008, the collection of photographs Garner took that day was stolen from a storage facility in LA. Fortunately, a friend had kept a handful of prints and negatives from the shoot in his studio in London.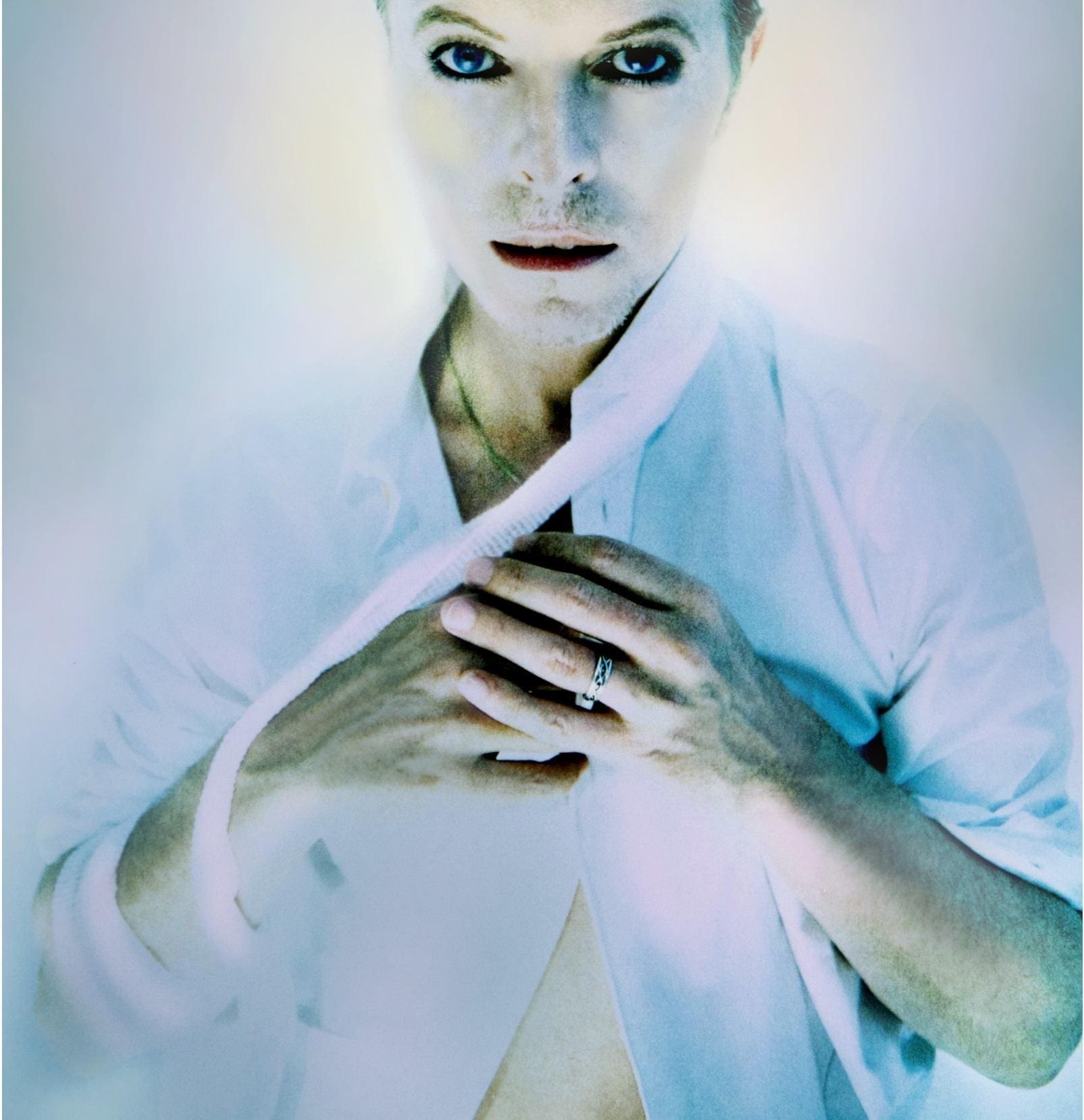 To mark what would have been the music legends 74th birthday on 8 January, three rare images from Garner's shoot are being sold exclusively through Hampstead's Zebra One Gallery. As well as black and white prints, gold and pink editions are also available. Only 50 of each are being printed. The images are available of the gallery's website now.
Read more: Why Instagram is no longer about proper photography