London Craft Week 2020: unmissable events in Mayfair, Chelsea, Kings Cross and online
The collaborative event is usually held in May, but was postponed this year due to the pandemic
Future Icons showcase and ticketed events at Burlington Arcade, Mayfair
Guarded by London's liveried Beadles, Burlington Arcade is one of the capital's most prestigious shopping rows, dating back to 1819. Future Icons, the design collective, is taking over a retail space beneath the arches throughout September, showcasing new work by 12 leading practitioners. Highlights include mixed media artwork by Clare Coles and Kate Lewis; one-of-a-kind porcelain by Judy McKenzie and handmade trinket boxes by Kevin Stamper.
Burlington Arcade is also hosting events across its boutiques throughout London Craft Week. Globe-Trotter has collaborated with ​Vitale Barberis Canonico​, one of Italy's oldest fabric mills, on a limited-edition collection of sustainably produced luggage, while Lalique is celebrating 100 years of Rene Lalique's Villa by hosting a live-streamed panel discussion on Thursday 8 October between Antiques Roadshow's Eric Knowles and Lalique UK's Managing Director Frederick Fischer. Tickets cost £120 and include a Lalique champagne glass and a bottle of Lalique champagne to enjoy during the conversation.
Future Icons is open 1 September-30 October 2020; Tuesday-Saturday 11am-6pm (Sunday & Monday by appointment only. Email: [email protected]); Burlington Arcade, Unit 70, 51 Piccadilly, Mayfair, London W1J 0Q
300 Objects: An inaugural exhibition for modern day patrons, Piccadilly
This inaugural exhibition will shine a light on some of Britain's most exciting emerging makers and established artists. Guest curated by industry leaders such as Martin Brudnizki, Alice Fisher and Yinka Ilori, the series will include works by makers and designers including Simone Brewster, Darren, Appiagyei and Kusheda Mensah, to name a few. All of the pieces in the exhibition will be available to purchase.
Free, 30 September-10 October, 11:00-17:00, Quadrant Arcade, 82 Regent Street, W1B
Roksanda and J&M Davidson on Mount Street, Mayfair
To celebrate London Craft Week, Roksanda is hosting a collection of work by British artist and ceramicist Emily Buck, who is known for her hand-built stoneware sculpture, as well as sinuous art pieces by British Nigerian designer Mimi Shodeinde. Also on Mount Street, leathergoods expert J&M Davidson is presenting basketry by American weaver Melinda West.
Both events are free and on display throughout London Craft Week; Roksanda, 9 Mount Street, Mayfair, London W1K 3NG; J&M Davidson, 104 Mount Street, Mayfair, London W1K 2TL
QEST Craft Trail, St James's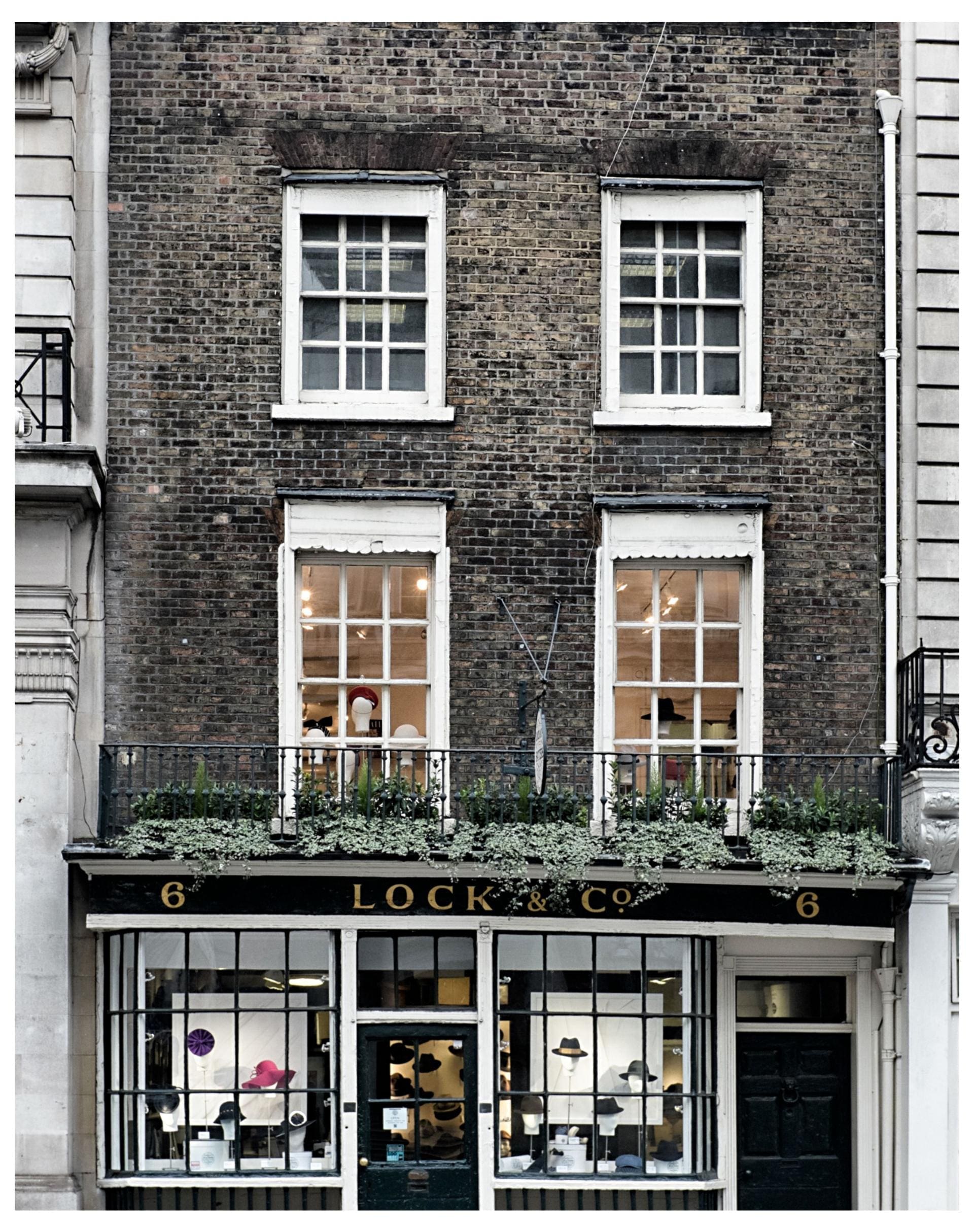 The Queen Elizabeth Scholarship Trust (QEST) funds the education of aspiring makers in the UK through apprenticeships, college courses and one-to-one training, to ensure the protection and development of traditional craft skills. To mark its 30th anniversary, QEST is collaborating with esteemed Royal Warrant-holding retailers in St James's to host a craft trail. Find glassmaking and sculpture at Floris; basketry and millinery at Paxton & Whitfield and silversmithing at Truefitt & Hill, as well as a virtual wine tasting event with Berry Bros. & Rudd. Also in St James's, Luca Faloni is showcasing the craftsmanship behind the label at his London flagship boutique on Piccadilly.
Free, 30 September-10 October, across St James's
Coal Drops Yard Series, Kings Cross
For the second year running, Coal Drops Yard takes a leading spot on the London Craft Week calendar with eight events running throughout the Kings Cross shopping complex. At the Paul Smith boutique, artist Vic Wright will show off her beguiling nature-inspired sculptures, while at Tom Dixon Studio's London headquarters, the designer's signature S Chair will be reimagined with upholstery by knitwear designer Peju Obasa and leather artisan Bil Amberg Studio. Don't miss Boutique by Shelter's exhibition, a collaboration with conceptual artist Jo Cope which will showcase 10 pairs of shoes inspired by the stories of people who have faced homelessness.
All events in the Coal Drops Yard Series are free
Artisan Chelsea Series, Kensington & Chelsea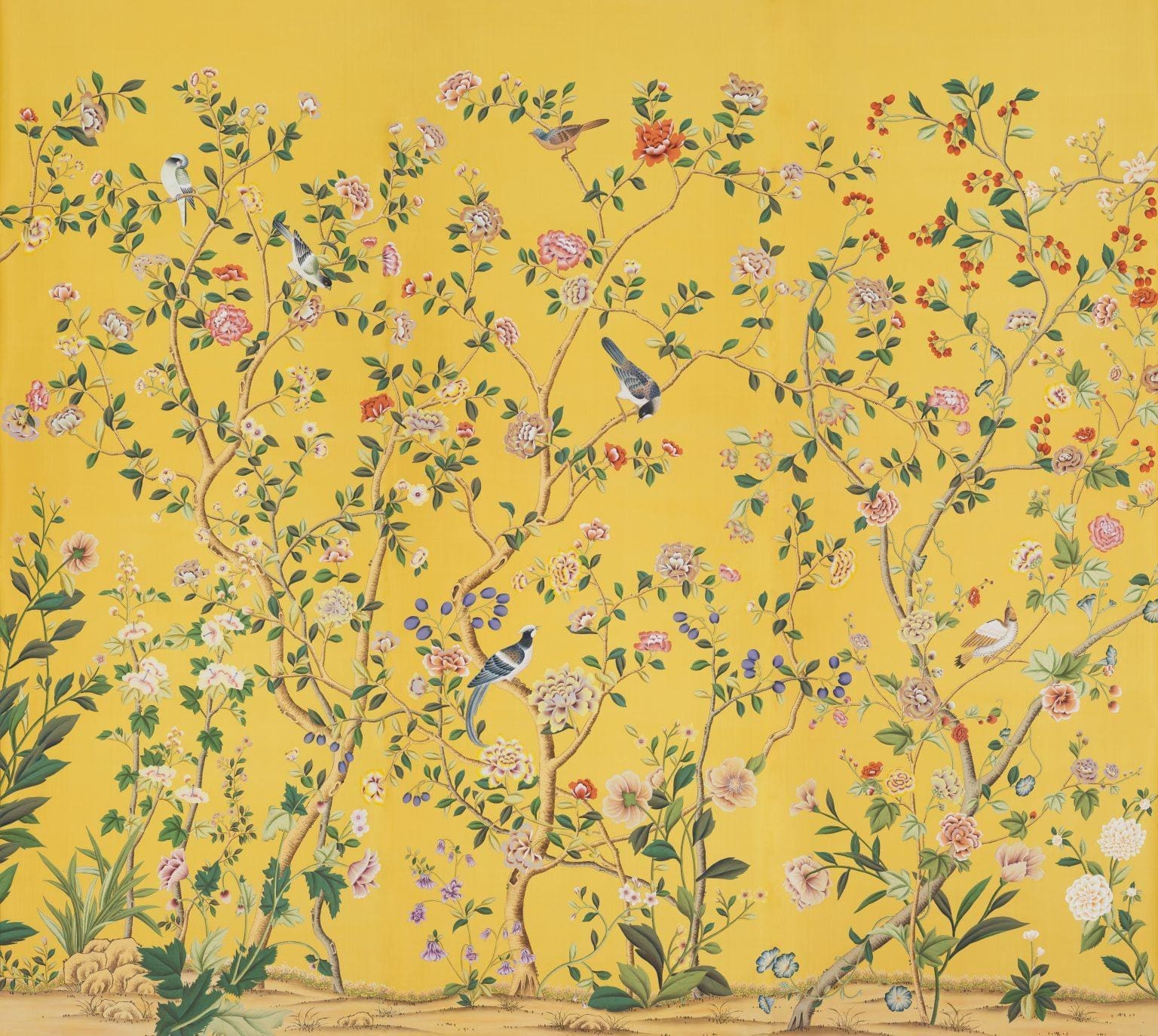 From the stylish boutiques of Kings Road to the artisan shops of Pavilion Road, design and craft have always been very much at home in Chelsea. During London Craft Week, nine different brands in the area will be showcasing their artisanal talent with live workshops and demonstrations. Head to Tanner Krolle's new townhouse on Cadogan Place to explore the latest collections of leather goods and enjoy live embossing demonstrations by the tannery's craftsmen; learn to sew your own face masks at The Fashion School's workshop on the Kings Road; and watch de Gourney's wizard artisans at work as they recreate the brand's latest chinoiserie wallpaper prints.
Learn to sew face masks at The Fashion School, £45; all other events in the Artisan Chelsea series are free
Tea and sake tastings at SoShiro, Marylebone
What better time to launch a gallery dedicated to craft than during London Craft Week? ShoShiro is a new art, craft and design gallery based in Marylebone and founded by Kenyan-born, Italian-trained interior architect Shiro Muchiri, selling home accessories, art, furniture and fine objects. To celebrate the shop's opening and its first collection inspired by the Ainu people of Northern Japan, ShoShiro will host personal tea and sake tasting sessions during London Craft Week. Join one of four one-and-a-half-hour sessions led by a sake sommelier and matcha tea expert, or pop in to explore the furniture, ceramics and accessories inspired by the Ainu people.
Tea and sake tasting, £30, 1 and 6 October at 15:00 and 3 and 8 October at 18:00; Exhibition, free, 30 September-4 October and 6-8 October at 10:30-17:30, 23 Welbeck Street, W1G
Gun-finishing demonstration at Purdey (online)
Purdey has been hand-crafting shotguns and rifles for more than two centuries, with each bespoke build taking up to 24 months to complete. The finishing process alone takes 75 craft hours, often spread over a period of three months. See the meticulous process at work in a live streaming of James Purdey & Son's Flegate Mews headquarters, where craftsman Tom Nicholls will demonstrate gun-finishing techniques and teach viewers how to chequer on a piece of walnut wood.
Free, 1 October, 4pm-5pm
Food pairing and mixology masterclass by Rémy Martin (online)
Test your skills with the shaker at Rémy Martin's mixology masterclass. Receive a Rémy Martin Mixology Hamper ahead of the Zoom event, and enjoy a tasting of Rémy Martin XO and 1738 Accord Royal, recipes and ingredients for three cocktails and two Rémy Martin rocks glasses with which to raise a toast to your mixology mastery. The hamper will also include a selection of food pairings selected to complement your cocktails.
£35, 1 October, 7-8pm
Create Day global initiative (online)
In a first for London Craft Week, Create Day will see more than 300 creators from across the world open their studios, factories, workshops, homes and community spaces to a global audience for a series of demonstrations, workshops and behind-the-scenes tours. Spread over the course of 24 hours, the predominantly digital event will begin overnight in Asia before moving to the UK, Europe and finally North America, with some makers offering physical demonstrations where it is safe to do so. The most inspiring works will be featured in an exhibition, held after Create Day.
Free, 10 October, www.createday.org