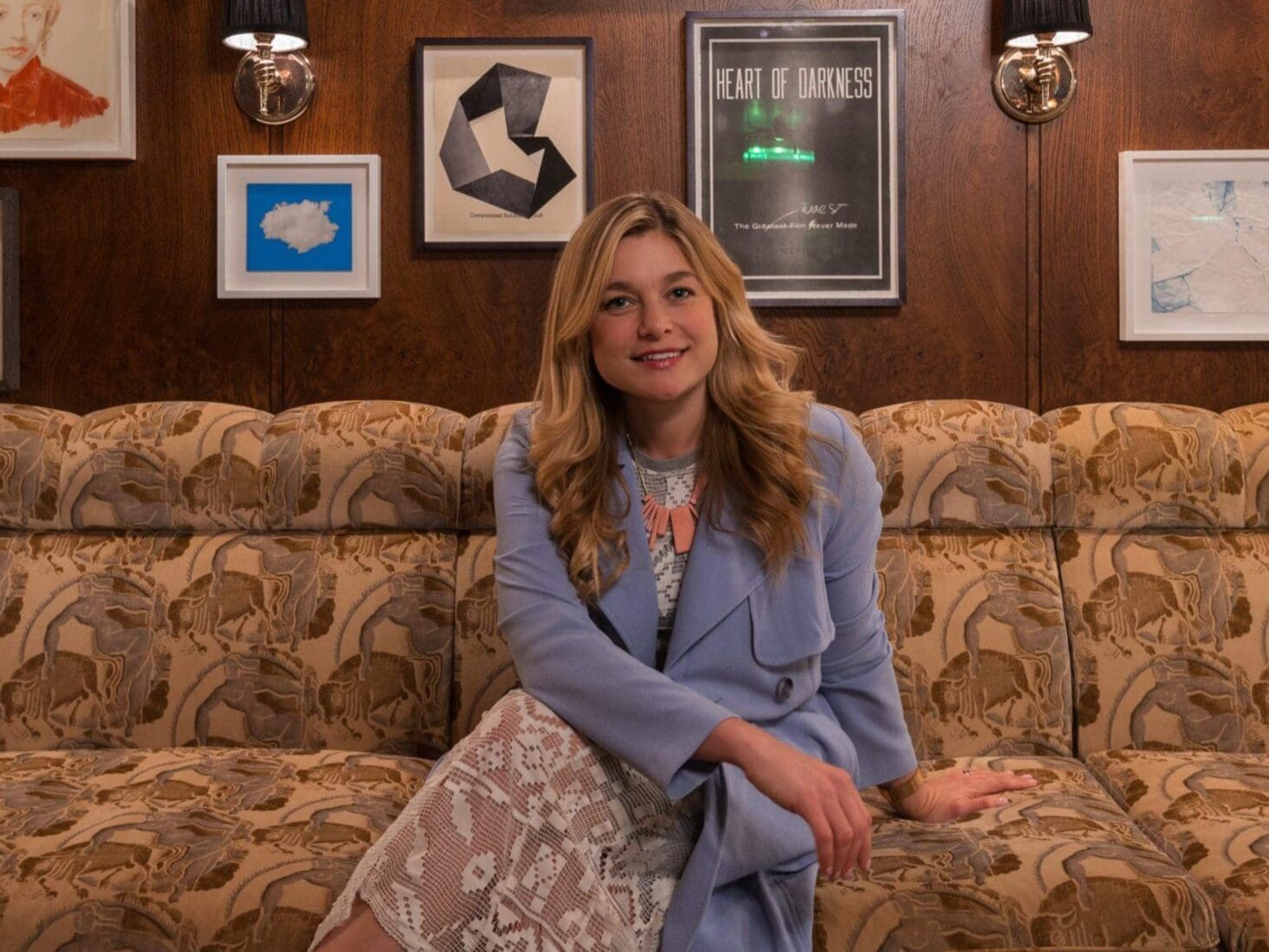 Kate Bryan, Global Head of Collections for Soho House, on levelling up the art world
"I don't always like to refer to money as a barometer for success, but it does give you some indication of how the art market is transforming. I used to say that female artists were the
When people ask Kate Bryan what it is she does, she responds by saying that she talks about art, even when nobody is listening. But it's hard to imagine anyone switching off once Bryan gets going. A contradiction of frenetic energy and poised charm, she's still somewhat fresh from a nine-hour filming stint for a mysterious new project with Sotheby's (she also writes and presents for Sky Arts and BBC Two, as well as being a judge on Sky Arts Portrait Artist of the Year and Landscape Artist of the Year). She is keen to talk about her new book, as well as a multitude of her pending curatorial projects that are poised to disrupt the cultural conversation.
We get comfortable behind a 20-tonne, two-metre-wide circular door, which opens to reveal the intimate and cosy cocktail bar The Vault, burrowed inside the belly of The Ned hotel, one of the many Soho House group outposts that pepper the world's greatest cities (and, in the UK's case, the countryside, too). We are surrounded wall-to-wall by some of the most beautiful and important artwork I've ever seen in one room.
The Vault 100 represents the core of the art collection here. Totalling 93 works by female artists and seven by men (on the proviso that the men worked in collaboration with a woman), the display was a deliberate subversion of the FTSE 100 CEO gender ratio at the time of curating in the spring of 2017 (when there were 93 male CEOs in the UK's 100 companies, and only seven females).
The idea was that we'd all look back in a few years' time and be appalled by the statistic. "But it's gone down to six women!" Bryan laments, as we discuss further the curatorial premise for the space. "I wanted to confront the patriarchal stereotype and gender imbalance in the City. I was excited by the prospect of doing something that would quickly date, so that my numbers would be skewed, and we'd look back in horror and remember when there were only seven women running FTSE 100 companies. But it's gotten worse!"
Not only does Bryan want to challenge and highlight the gender inequity in the Square Mile, but also the imbalance in the art world. The collection exquisitely highlights this underrepresentation, with works by 93 of the top female artists in the UK dominating the display, from Tracey Emin, Phyllida Barlow, Sarah Lucas and Susan Hiller to Helen Marten, Cornelia Parker, Fiona Banner and Rachel Howard.
"Still, at best, women only get 30 per cent representation in the art world and their prices are a lot less. People think the art scene is a liberal and innovative place, but if you asked someone walking down the street to name five women artists, they'd struggle. In fact, the art world was far more conservative than I'd reckoned for – when I discussed the premise with people, many asked if I was even going to find 93 women. Of those graduating art school, 63 per cent are women. It's only when you get to galleries and museums that they seem to be filtered out."
We walk around the room and can't help but be drawn in every direction: Caragh Thuring, Maggi Hambling, Julie Verhoeven, Sue Webster, Hilary Lloyd, Polly Morgan, Georgina Starr, Aleksandra Mir, Bonnie Camplin, Soheila Sokhanvari, Lubaina Himid, Alison Moffett, Caroline Achaintre, Anna Barriball and Goshka Macuga – these are just a few of the names screaming from the walls, all handpicked by Bryan. "I try not to work a day in my life," she smiles. These pieces, and these stories, are her passion.
Which brings us on to her latest project – her second book, Bright Stars: Great Artists Who Died Too Young. Written on maternity leave with her newborn daughter strapped to her chest (hot off the heels of her first publication, which was only released a month before she went into labour), Bryan examines the lives and legacies of 30 great artists who died too young in fascinating bite-sized chapters. While she covers succinctly the well-known greats such as Caravaggio and Vermeer, Vincent van Gogh and Amedeo Modigliani, it is her attention and insight into those lesser-known artists that grip you, and really capture the zeitgeist. In many cases their premature deaths, compounded by gender and racial injustice, meant being left out of the history books. These small nuggets of poetic art history will have you Googling the startling and pioneering works of Amrita Sher-Gil, Ana Mendieta, Charlotte Salomon and Pauline Boty, if you're not already familiar.
Bryan admits that she, too, had only heard of two-thirds of the artists before she sat down to research the book. Disrupted by the pandemic, she actually had a year's extension on the original deadline, in which time, she says, public opinion seemed to shift and develop greatly. "I really noticed that after George Floyd's death, people started responding and talking very differently about African American artists. It was amazing to see that shift in revisionism while in the process of writing the book."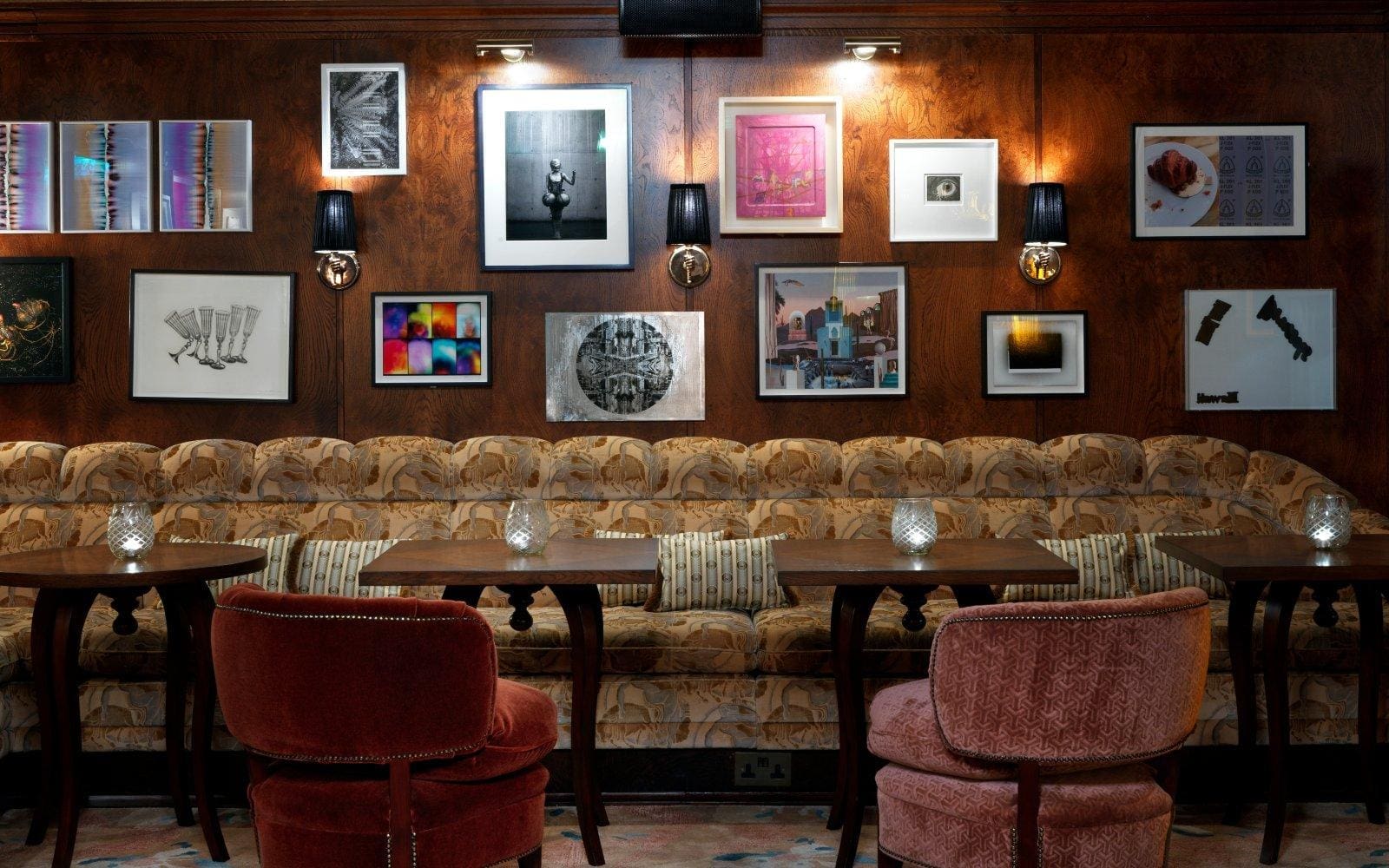 As the bartender behind us starts noisily filling up the ice buckets in preparation for the Thursday night revellers, conversation turns to the slew of new openings the Soho House group has in the pipeline. Set on the seafront, Little House Brighton will host two permanent art collections. The first will feature solely Brighton-based, born or bred artists, while the second saw Bryan work with queer art specialist Gemma Rolls-Bentley to curate The Beacon collection. It will showcase work exclusively from the international LGBTQIA+ community, both established and up-and-coming, and will be the only permanent showcase of its kind. As well as Brighton, Little House West Hollywood is set to showcase an edgy collection of "hot young stars" in LA, while conversely the latest Nashville House will be hyper-local.
The art collection at Soho House Rome, which opened at the end of 2021, focuses on the theme of saints and sinners, with subject matters ranging from football ultra-fans to Mary Magdalene, the Pope to Emperor Nero. Featuring important Italian artists such as Gianni Politi, Nico Vascellari, Silvia Giambrone, Claudio Verna, Elisa Montessori, Monica Bonvicini and Thomas Braida, the work comes together to question the concept of good and evil, as well as the space between. We barely even have time to touch upon Paris (where a collection will be solely painting-based) and Jaffa, Israel.
Does Bryan ever sleep? She must close her eyes and see nothing but square frames tick by like an old-fashioned picture-story camera. Actually, she feels that things have become more manageable since the pandemic. "It's now OK to be really serious about an artist and ask to see round their studio on Zoom," she laughs. "The pandemic has also given artists more agency when it comes to commercialising their work: through social media, for example."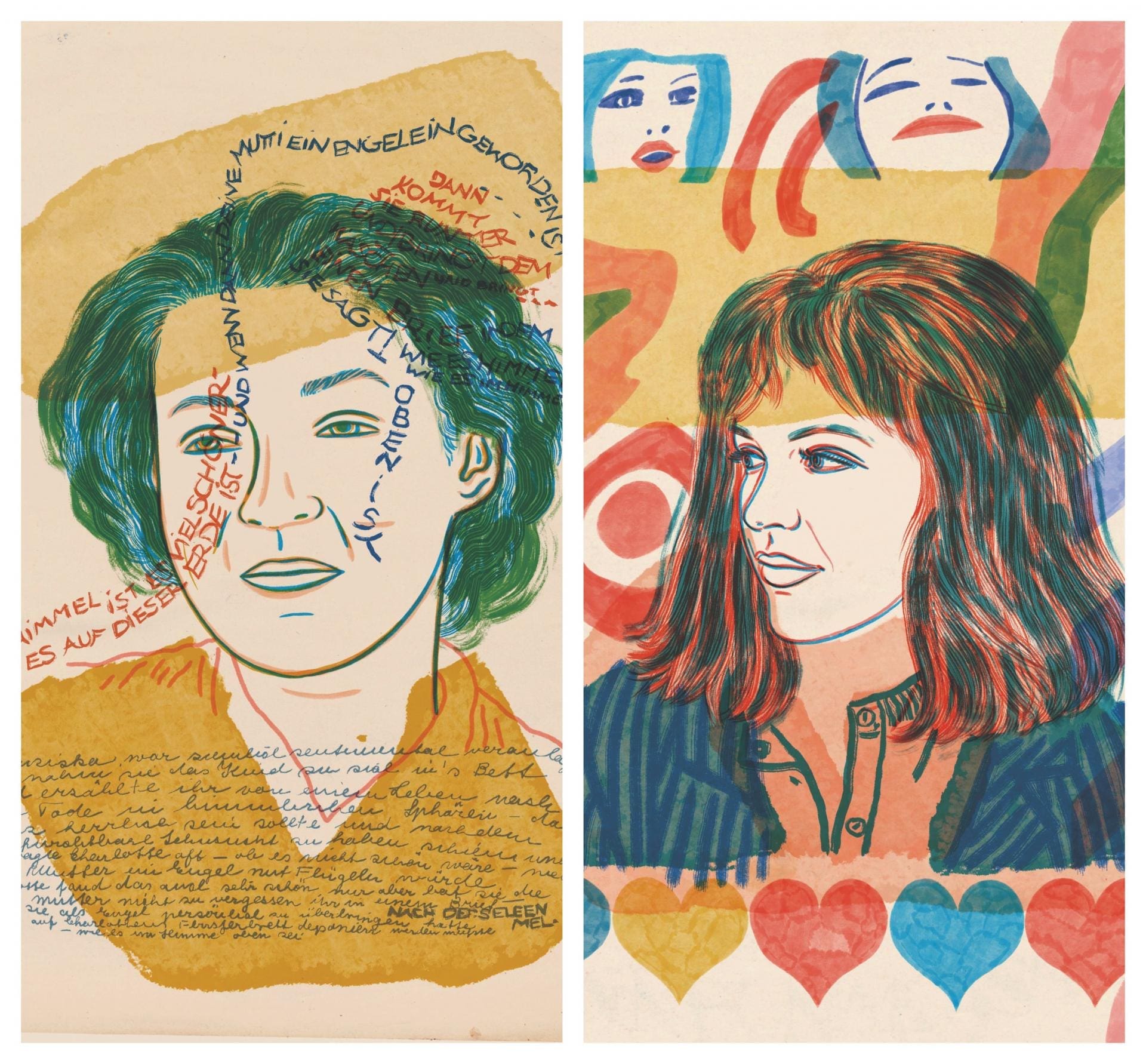 We talk about Matthew Burrows' Artist Support Pledge, an Instagram-fuelled cultural economy in support of artists and makers, which has generated more than 10 million sales. "It has made artists realise the huge appetite out there for buying art," says Bryan. "It's an exciting time to be a young emerging artist. I don't always like to refer to money as a barometer for success, but it does give you some indication of how the art market is transforming. I used to say that female artists were the bargain of the century, but that seems to be changing. The audience and appetite for art is shifting." Bryan becomes even more passionate as our conversation turns to the urgency of the post-pandemic culture recovery. "It is incumbent upon all of us and necessary for the art eco-system. We don't want those from under-represented backgrounds to fall out the system – there is no safety net."
If there is one overriding takeaway message from all of the collections that Bryan has curated, and the artists she champions, what would it be? For the first time, I seem to have momentarily pressed pause on the camera shutter as she thinks carefully about her answer.
"For me, art history has been static for such a long time and there's absolutely no way that that is how art history will stay. We need a multiplicity of voices. It is happening now. Every day. And there is no point trying to resist it."
'Bright Stars: Great Artists Who Died Too Young', Kate Bryan, £16.99, waterstones.com; view the Vault 100 art collection at The Ned, 27 Poultry, EC2R, thened.com