Duty To Care: the new charity initiative giving back to the people who care for us
The NHS workforce, across London and the UK, is in greater need than ever of mental health and wellbeing support; Duty To Care is providing just that
"There are so many variables for a junior doctor just starting out, and I think I got quite unlucky," Dr Charlie Hunt tells me. "I really struggled, and was quite unwell. I tried to access help – from my own doctors, my family and the NHS Trust systems in place for this type of situation – and the combination helped me get through it. It's not something that goes away completely; there are peaks and troughs, and events – like a global pandemic – can make it come back. But I know how to deal with it."
Anaesthetist Charlie goes on to explain how critical, and beneficial, it was for him to ask for help, which came from a range of places and people. This experience, coupled with seeing the pressure he and his NHS colleagues are under – pandemic or not – are what drove his wife Harriet Hunt, MD of luxury consultancy Hunt Communications, to found Duty To Care.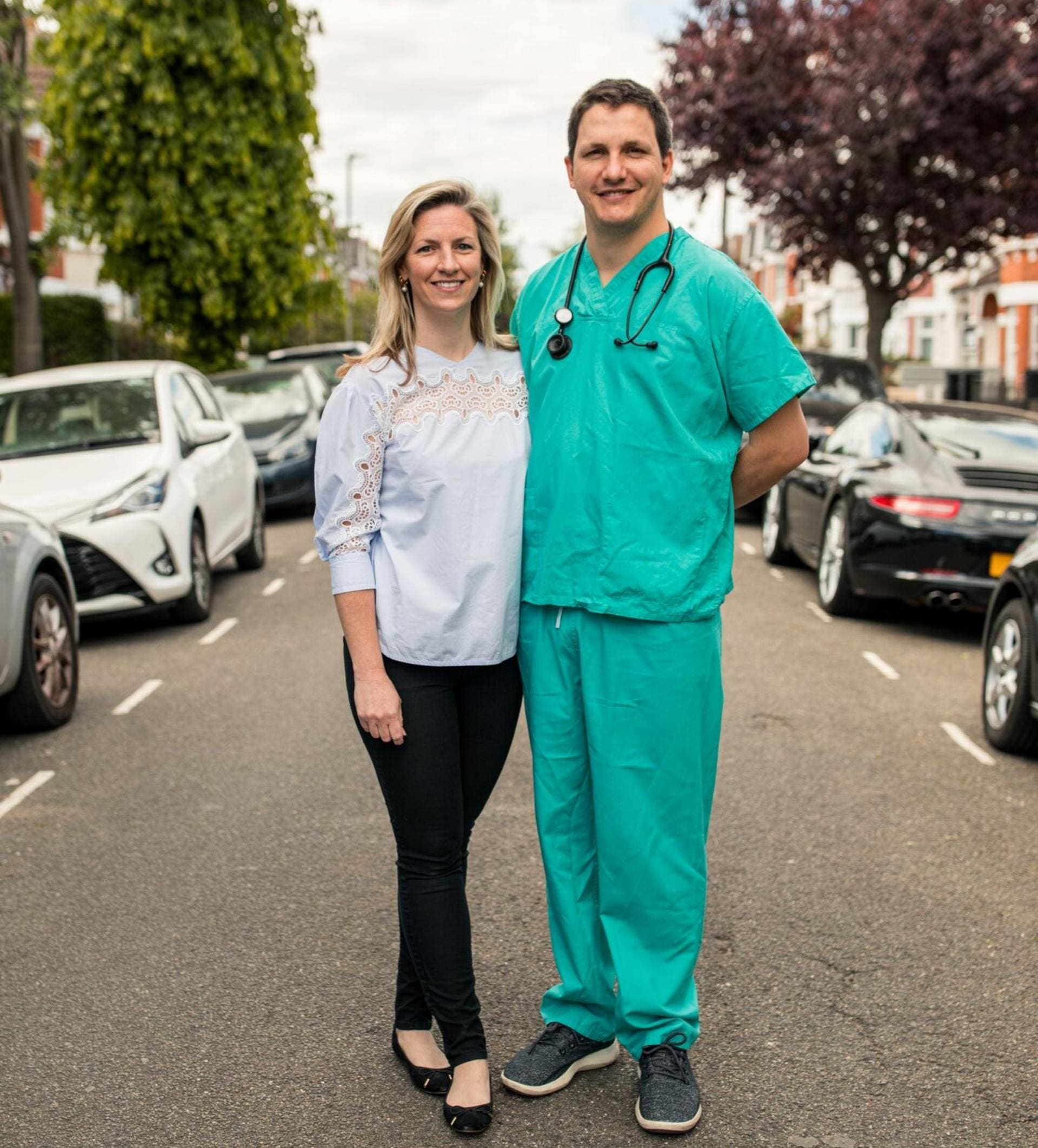 Harriet teamed up with Sadie Reid, founder of digital wellbeing platform Hip & Healthy, and finance director Will Engert to launch a charity that provides online mental health and wellbeing support, quickly and easily, for any worker with an NHS email address. "I have wanted to set up a charity like this for a while," Harriet explains, "but I took action when I started to understand the severity of the pandemic. Everyone in the medical world felt like a huge onslaught was about to hit. All anyone else was talking about was how they'd get through lockdown. It was baffling to me that the mental health of the NHS workforce wasn't a priority."
Harriet and her co-founders reached out to their contact bases and both brands and individuals rushed to support them. Beauty and fashion influencer Fleur de Force brought together a group of bloggers who donated items from their wardrobes for an auction that raised £20,000. Luxury brands such as The Restory, providing after-care for high-end fashion items, and beauty, wellbeing and lifestyle brand Branche d'Olive have also contributed to the fundraising efforts, recognising not only that the NHS is tackling the biggest challenge in its history, and we need it more than ever, but also that its workers need us.
We can help to make sure they have access to anything and everything that can boost their health and wellbeing – so that they feel able, and willing, to care for us all. Creating a support framework that worked for him was a game-changer for Charlie and he urges colleagues to use Duty To Care to create their own coping mechanisms – through exercise, Cognitive Behavioural Therapy, meditation, psychotherapy, nutrition, or a combination of the above. A wide range of practitioners can be accessed through Duty To Care, for free, and speed is of the essence, Charlie believes. "If you get help quickly, you can stem the downward spiral. And if you can get yourself to a better baseline, any hit isn't going to take as much off you. Small gains are really helpful."
Gains big or small, Duty To Care does not exist to replace what's on offer through the NHS. "There absolutely are existing avenues of support," Harriet confirms, "but we are living in unprecedented times. We want to be part of the solution to a problem that has ballooned in size, and to offer the broadest, most accessible service possible. We want to ensure that people who work in the NHS realise how much they deserve this support, now and beyond the pandemic."
After my conversations with Charlie and Harriet, I'm reminded of this: always put your own oxygen mask on first. That's why Duty To Care has to exist – to encourage our NHS workers to take care of themselves first and foremost. Feeling well in mind and body will help them to carry out their own duty of care in the best way that they can, without making sacrifices no one expects of them. "I hope people continue to realise how lucky we are to have the NHS looking after us," affirms Harriet. "The aim is for Duty To Care to carry on indefinitely, now that people realise the impact of the pressure on the NHS, and the self-care that is needed to keep its workers healthy."
To find out more, sign up for sessions (if you have an NHS email address) or to make a donation, visit www.dutytocare.info