Saved by the gel: the most in-demand hand sanitisers
Here are the most covetable, bacteria-busting hand sanitisers to help avoidCovid-19, which are also soothing, scented and a pleasure to use
Aesop Resurrection Rinse-Free Hand Wash
Count on Aesop to create the chicest and most beautifully scented hand sanitiser on the market, created using a signature mix of old school alchemy and state-of-the-art technology. Dubbed as the aristocracy of hand sanitisers, 58-62% alcohol content is mixed with plant-based, hydrating properties for a super-practical, antiseptic gel that is also a pleasure to use. It is housed in a trademark eco-friendly brown plastic bottle, which is available in a handbag-friendly 50ml size.
£7-£33, aesop.com
Jo Loves Hand Sanitiser & Hand Lotion Duo
This hardworking, handbag-perfect lotion blends purifying alcohol with soothing mint, rosemary and lavender oils to keep hands both soft and clean. It is scented with Jo Loves' signature Pomelo fragrance, infused with zesty grapefruit and redolent of long summer days.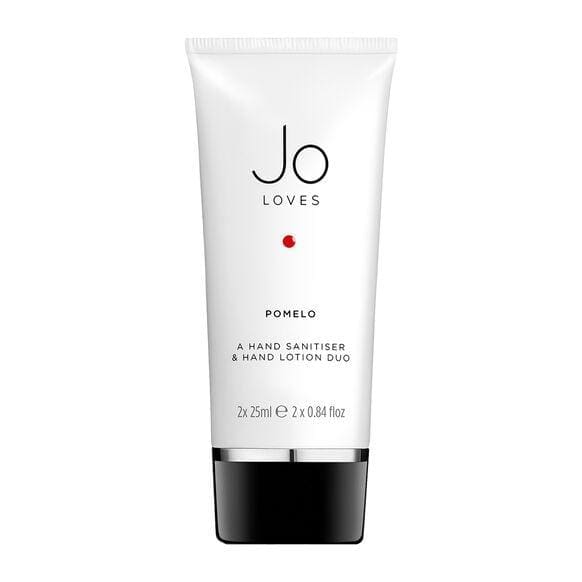 £25 for 25ml, joloves.com
Byredo Rose Rinse-Free Hand Wash
The alcohol content in this Byredo rinse-free hand wash is only 30%, meaning it does not prevent the spread of infectious diseases. You can however mix it with a less salubrious sanitiser, to keep hands clean, fresh and beautifully perfumed. It is made using Turkish rose petals, raspberry blossom, white musk and patchouli for a divinely fragranced formula that is sensual and hydrating. This rinse-free hand wash is also available in woody Vetyver and Tulipmania, often dubbed as a floral scent for anti-florals.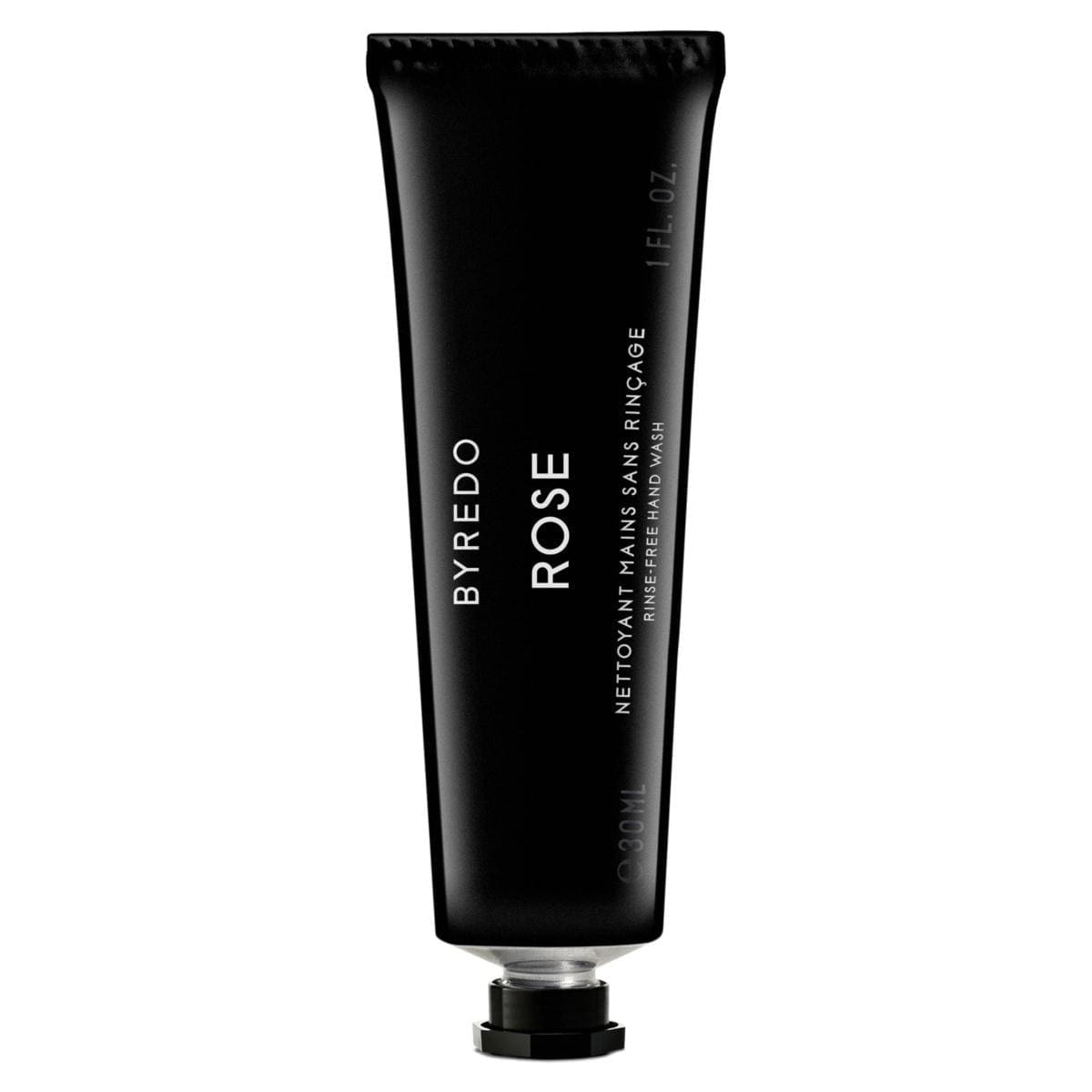 £25.00 for 30ml, byredo.com
Margaret Dabbs Hand Sanitiser
Margaret Dabbs, purveyor of the acclaimed medical pedicure, has created a unique antibacterial gel enriched with hempseed oil and white water lily, to keep fingers fresh and hydrated. Available in a supersized 200ml bottle, it is brightly scented with uplifting mandarin and geranium to create a lasting floral aroma.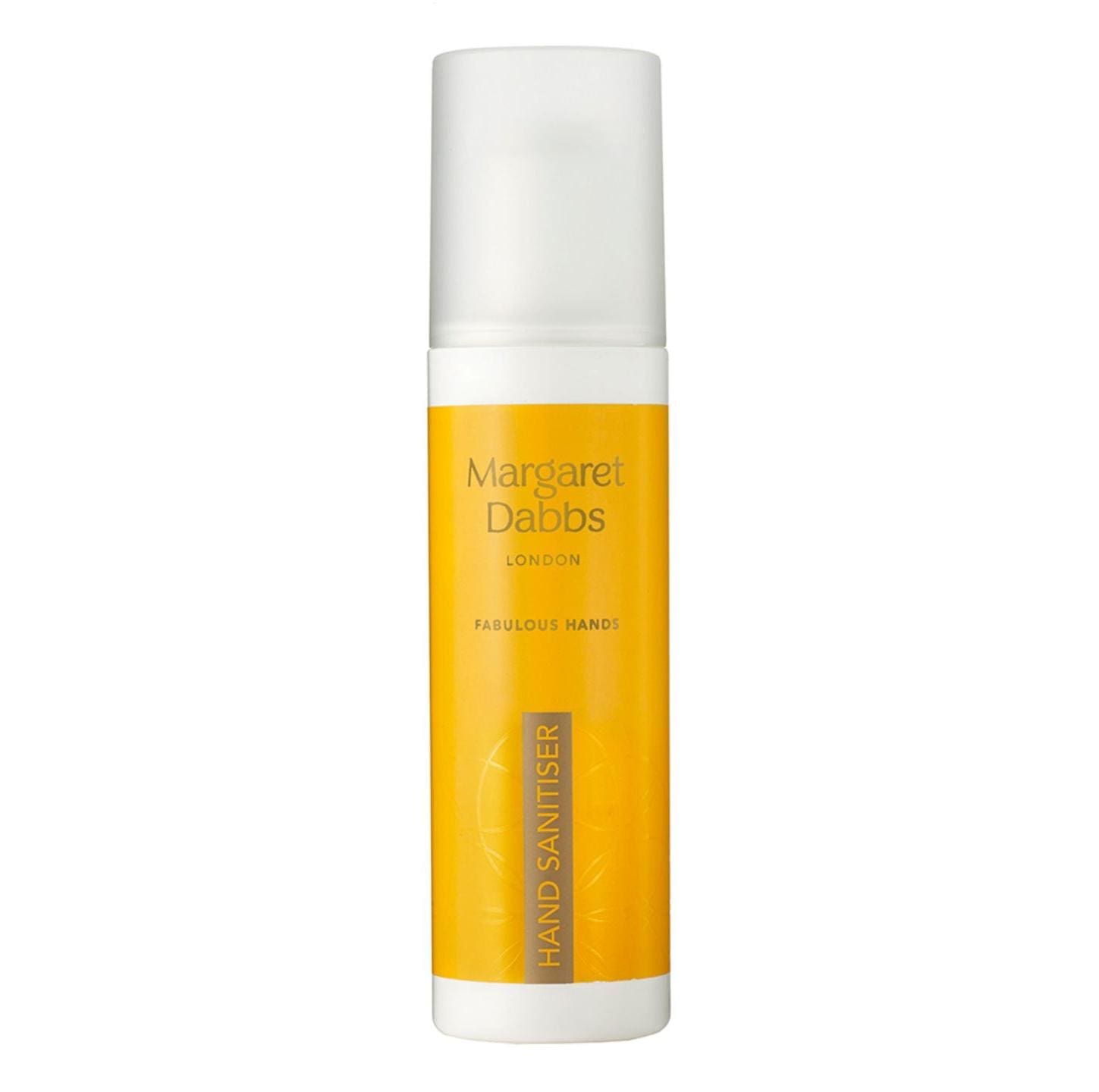 £25.00 for 200ml, margaretdabbs.com
Michael Van Clarke
Leading Marylebone hair salon, Michael Van Clarke, has launched a medical-grade hand sanitiser gel, infused with moisturising aloe leaf extract and boosted by the antimicrobial properties of Australian Tea Tree oil. Created with the same high standards as the Michael Van Clarke product line, this hydrating hand sanitiser is available in a desk-sized, stylish 500ml bottle and a handbag-friendly 50ml spray.
£6 – £14.50, vanclarke.com
Megababe Squeaky Clean Hand Sanitizer
Katie Sturino founded Megababe beauty in the US to confront the health issues woman were too timid to talk about, including thigh chaffing and breast sweat. Its Rosy Pits natural deodorant at one point amassed a 13,000-person waitlist. The Squeaky Clean Hand Sanitiser mixes alcohol with sweet almond, marula oils and citrus for a hydrating and naturally scented formula, presented in Megababe's signature playful, retro-style packaging. This indie beauty brand ships to the UK.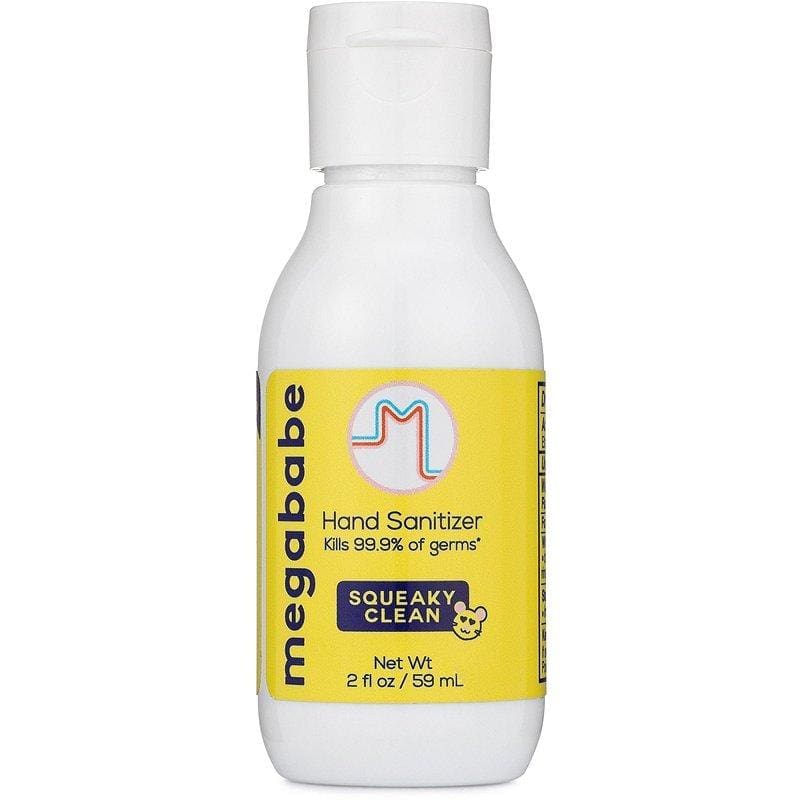 $6 for 50ml, megababebeauty.com