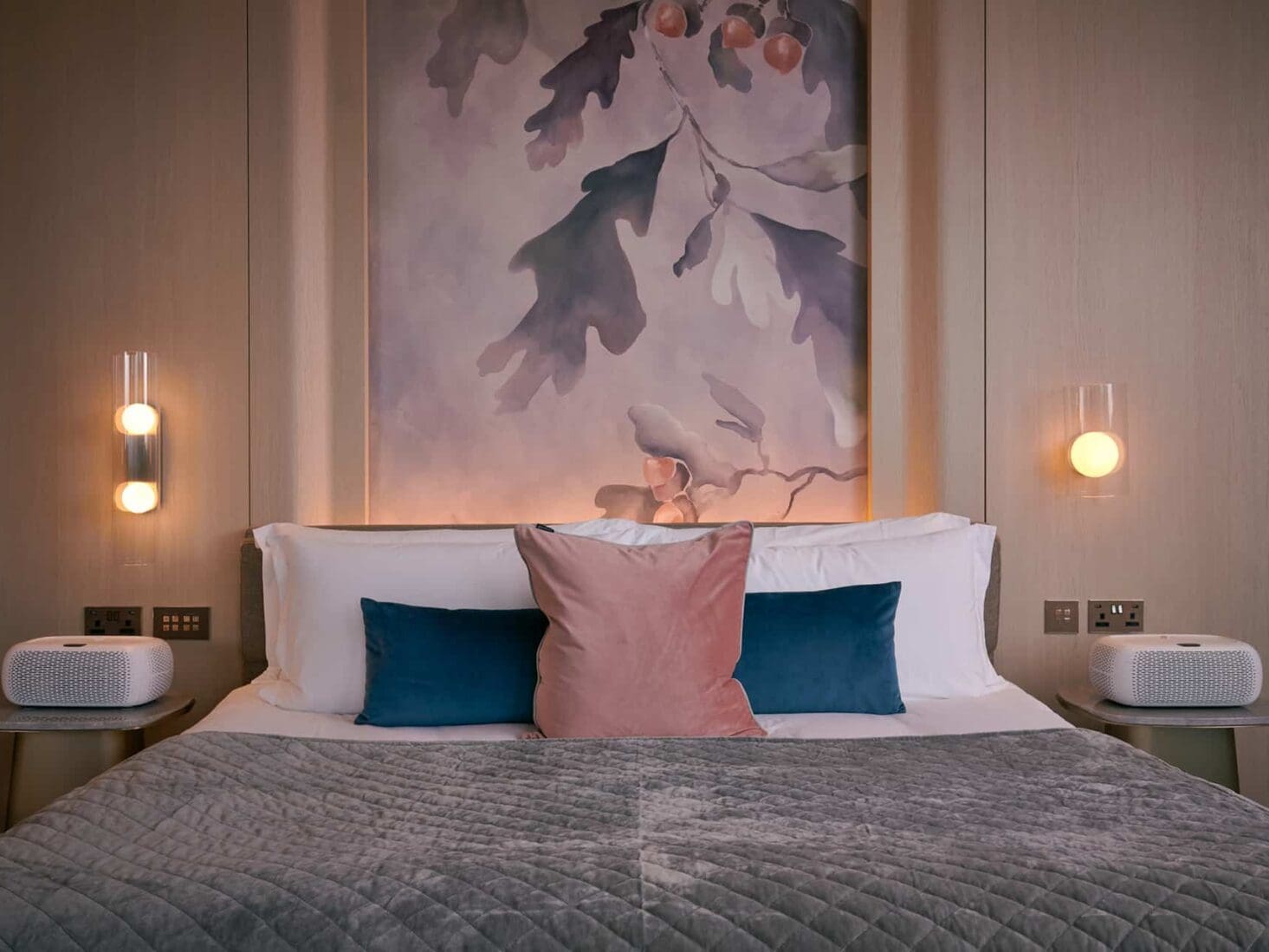 Get the ultimate night's sleep at Pan Pacific London
Luxury hotel Pan Pacific London has launched a new programme to ensure its guests get the best night's rest
We all know how important sleep is, but how many of us are actually getting enough of it? A 2022 study revealed that 71 per cent of UK adults don't have the recommended seven to nine hours sleep a night. So, in a bid to help out-of-towners and Londoners alike achieve sweeter dreams, luxury hotel Pan Pacific London has launched a revolutionary new Sensory Sleep Programme helping guests get the high-quality sleep they deserve.
Exclusively available in the hotel's beautiful suites, the programme features a plethora of sleep-boosting amenities, beginning with a customisable bed and a range of additional services to enhance relaxation, from yoga and meditation to luxury bath products and specially-curated dining options.
Every sleep expert will tell you that temperature is a key component in a great night's sleep – and the right bedding can make all the difference. Pan Pacific London has devised the perfect set up to optimise sleep quality using 100 per cent cotton linens. Each suite is also equipped with the Ooler Sleep System by sleep innovation pioneer Chilisleep: a temperature-regulatory programme that can be adjusted according to individual needs. Proven to soothe stress and anxiety for a deep restorative sleep, a Mela weighted blanket is also provided alongside a pillow menu featuring different styles, fillings, thicknesses and firmness according to personal taste.
Once the bed has been customised, it's time to indulge in the bath service. Research has shown that people who bathe or shower in warm water one to two hours before bed fall asleep faster and experience significantly better quality of sleep, so this nightly ritual could lead to some blissful shuteye. Available upon request, find a selection of Pañpuri aromatherapy oils and Diptyque products in the bathroom, as well as a glass of Champagne, a bowl of fresh strawberries or even a 60-minute body or facial massage before your bath to help you truly disconnect and wind down. 
Additional complimentary sleep-boosting services include in-room yoga, with a mat provided alongside a guide to the best poses to induce relaxation, from the butterfly fold to child's pose. And if your bedtime routine normally involves a gourmet treat or two, Pan Pacific London has devised a pre-bed menu with the help of nutritionists and sleep experts to aid relaxation, including chamomile, peppermint and Hunan green tea, as well as light bites such as pure almonds and pumpkin seeds.
The Sensory Sleep Package will be available to book now for stays from 31 March to 31 December 2023. Prices start from £645 per night, visit panpacific.com.