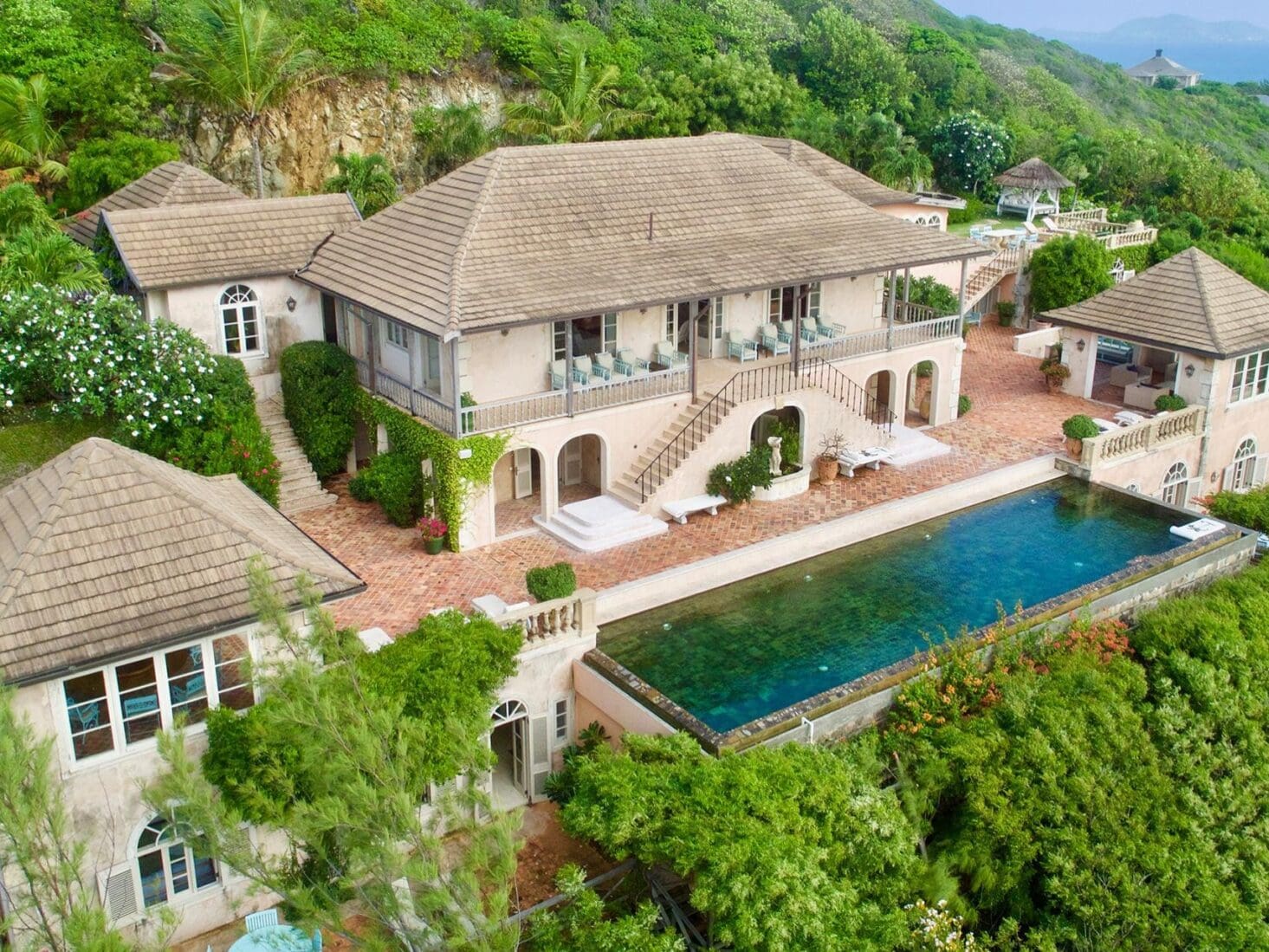 Where the British Royal Family Holiday: From Balmoral to Botswana
The Duke and Duchess of Cambridge have been to Mustique on several occasions. Why? This beautiful Caribbean island is remote, private and quiet. Heaven.
Often, with good reason, a royal holiday hot spot is a closely guarded secret, in the interest of security, minimising the chance of unwanted paparazzi attention and, understandably, trying to have a proper, private break. Apparently no-one except The Queen and the Duke of Cambridge knew at the time where Harry and Meghan had jetted off to on their honeymoon – early June, we think, Botswana, maybe, or Canada? We'll probably never find out – and well done to them if they manage to keep that gem of information to themselves – but there's a host of other luxury destinations frequented and favoured by the British royal family. If you're looking for holiday ideas, here are a few places they've visited and loved. If it's good enough for them…
The Queen and Prince Philip on a Royal Tour of Fiji, December 1953; courtesy of @theroyalfamily
Mustique, Caribbean
Kate and William went in 2008 before the arrival of George, Charlotte and Louis, but actually, it was The Queen herself who set the royal trend of holidaying in Mustique. She visited the island in 1977 with her sister Princess Margaret, who had a holiday home on the 1,400-acre island in the Caribbean, and also at the end of her Silver Jubilee Tour of the West Indies. The Duke and Duchess of Cambridge have been on several occasions, often with Kate's family, reportedly staying in Villa Hibiscus, Villa Aurora and Villa Rocina. It's remote. It's private. It's quiet. Heavenly.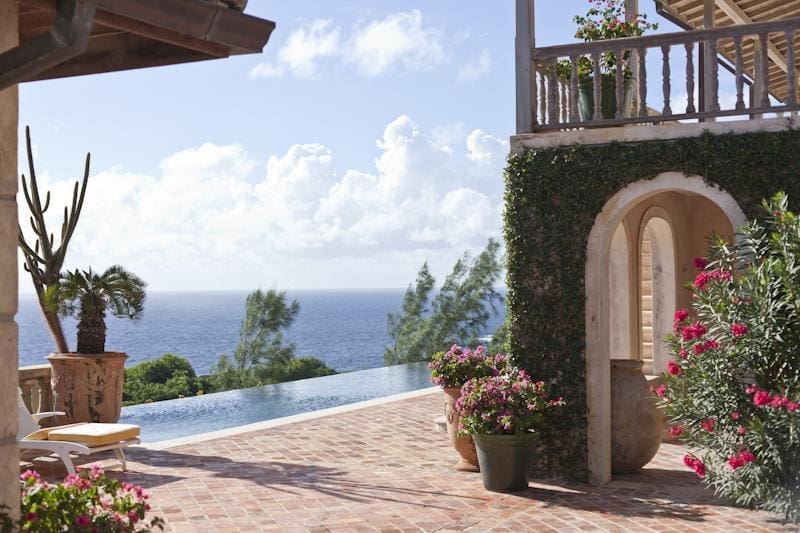 Villa Hibiscus
Scotland
"It's the most beautiful place on earth. I think Granny is the most happy there… walks, picnics, dogs, a lot of dogs, there's always dogs, and people coming in and out all the time." Princess Eugenie explained our monarch's love for Scotland in the documentary Our Queen at 90. Every summer, she heads to the Scottish Highlands to relax at Balmoral and enjoy its 50,000-acre estate. The wider royal family retreat here for privacy (as they did in the wake of Princess Diana's death) and holidays. This year you can visit between 1 April and 31 July and your ticket includes access to the formal and vegetable gardens, the exhibitions in the stable area and the largest room in the Castle, the Ballroom. Shall we dance?!
Botswana, Africa
Botswana, a country of two million people spread over an area the size of France, has long held a special place in Prince Harry's heart. He first visited when he was 13, just two months after his mother passed away, and he has returned several times since. He took Meghan there soon after they began dating in July 2016, a trip he described as a "crucial" chance to get to know each other and later sourced the diamond in Meghan's engagement ring from the country, the world's biggest producer. They're said to have stayed at Meno a Kwena, a camp of luxury tents overlooking the Boteti River, and the nine-room Mapula Lodge. Harry undoubtedly loves Botswana for the privacy and isolation its luxury lodges offer, although he is also passionate about its conservation; he's the patron of Rhino Conservation Botswana.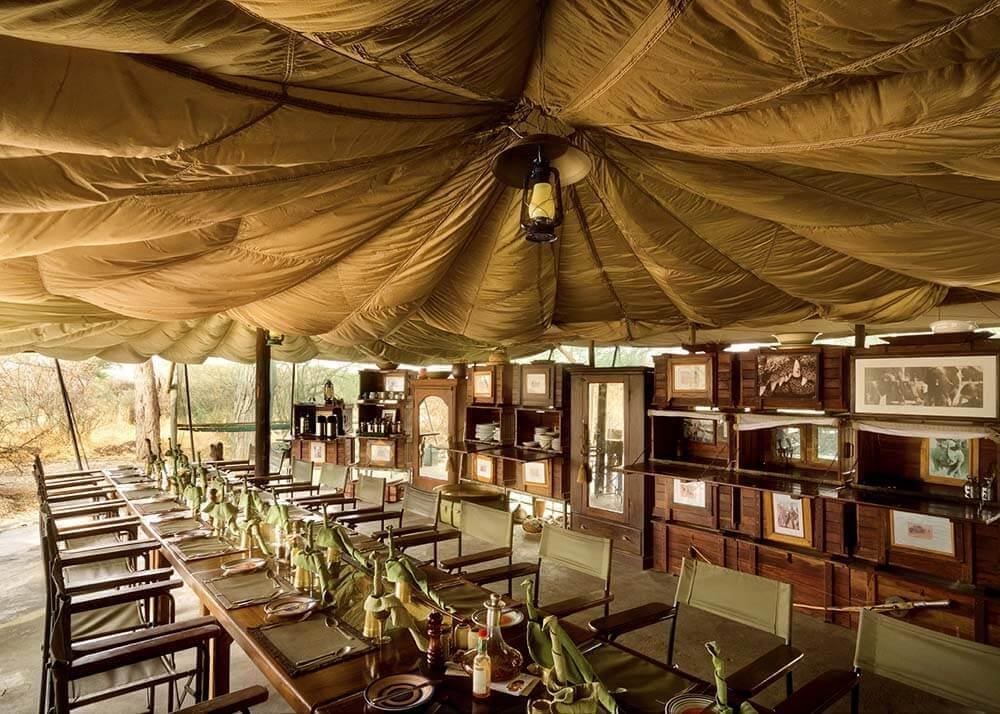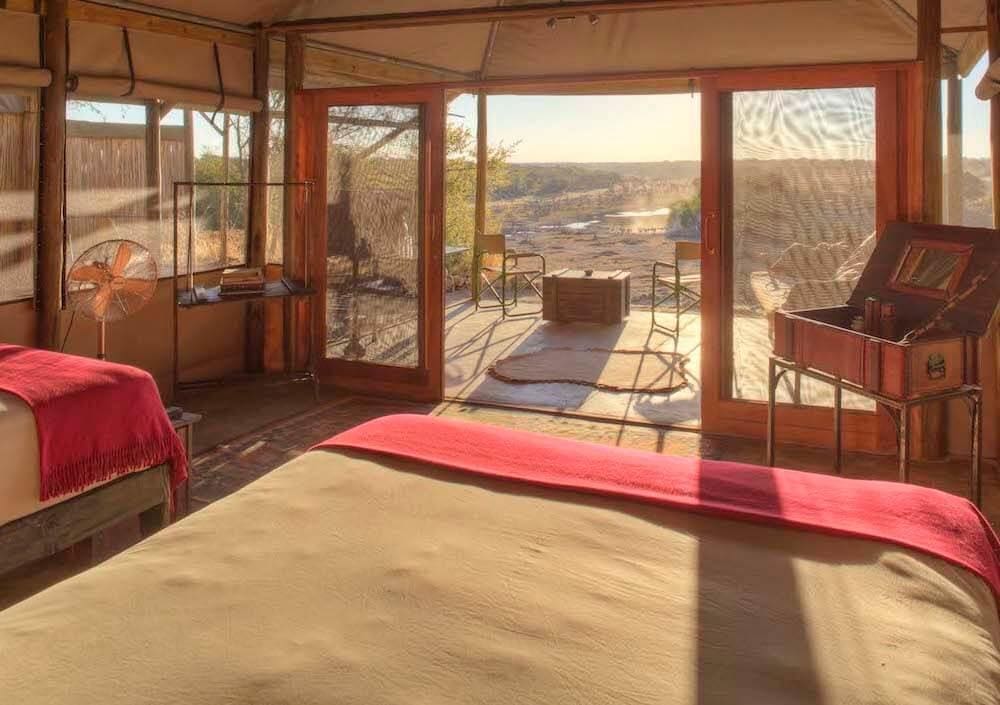 Meno a Kwena Lodgings
Ibiza, the Balearic Islands
The white island. The party island. The island of love… Whatever you call it, Ibiza is indisputably a beach-fringed, blue-skied patch of Balearic bliss. Lady Amelia Windsor, granddaughter of the Duke of Kent and third cousin to the princes, was spotted there last summer, hanging out at Sol Beach House (and Instagramming while she did so – 'non-working' royals are allowed social media accounts). Princess Beatrice reportedly took sister Eugenie there for her hen party ahead of her wedding to Jack Brooksbank in October last year, although they have managed to keep all details schtum. Sophie Wessex likes it, and so do Mike Tindall and Zara Philips, spotted at Cala Bassa Beach Club, and, before she became the Duchess of Sussex, Meghan enjoyed breaks there with her friends.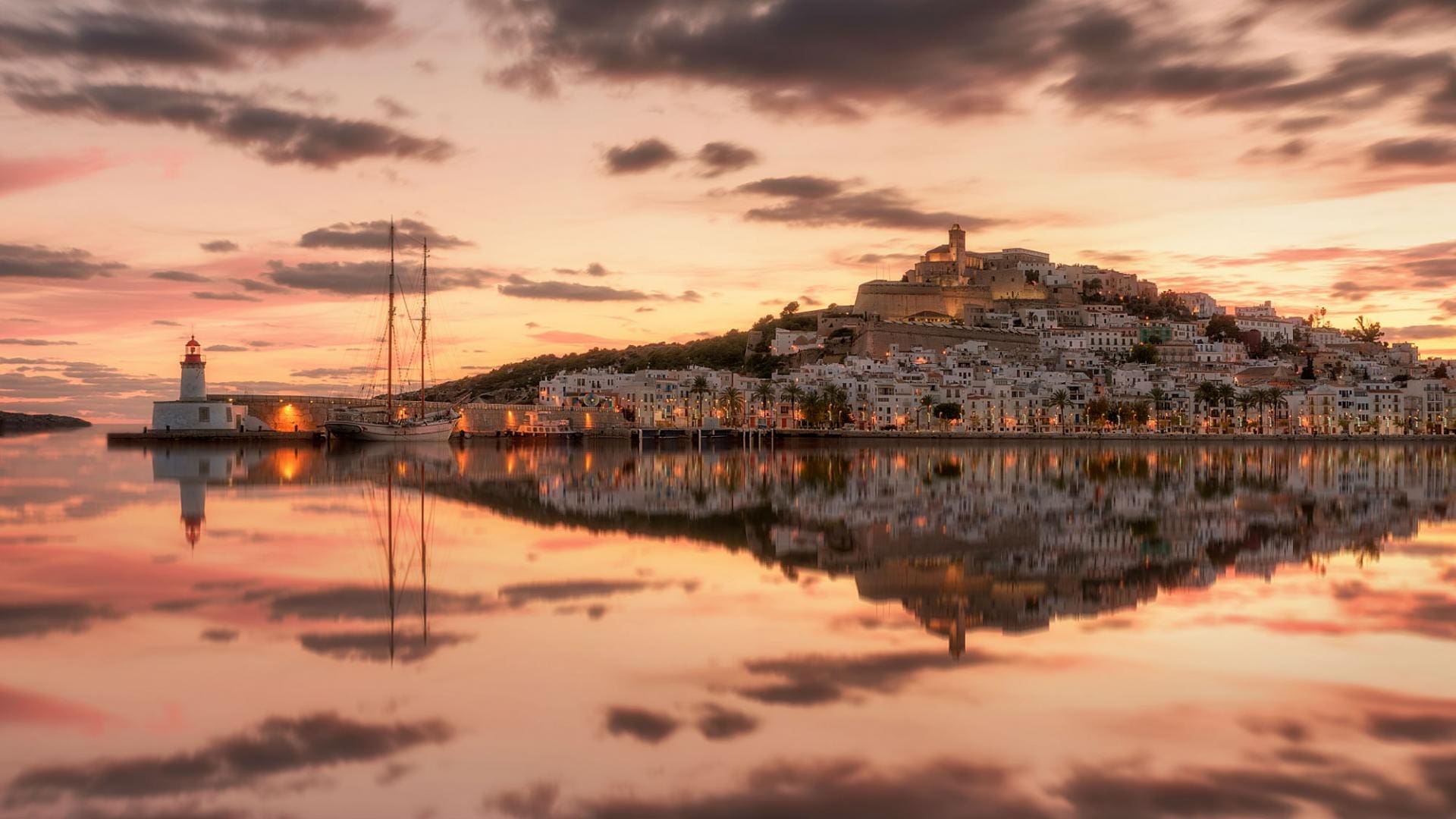 Cala Bassa Beach Club
The Alps, France
In 2016, the Duke and Duchess of Cambridge took their first holiday as a family of four to… the French Alps. Although the rest of us would balk at the idea of a skiing holiday with a three-year-old and an almost-one-year-old in tow, the royal family can do things rather differently, and the foursome enjoyed a short break skiing shortly before Easter. William and Kate reportedly chose to stay in the luxe town of Courchevel for the break, and released sweet portraits showing the family enjoying themselves. The French Alps are home to a wide range of iconic skiing resorts including Chamonix, Alpe D'huez and Courchevel, so get out on the slopes and keep your eyes peeled – it might be Wills zipping past for all you know!
Necker Island, British Virgin Islands
Princess Diana and her two sons stayed on the private, 74-acre Necker Island – owned by Sir Richard Branson – in January 1989 and over the years it has welcomed everyone from Nelson Mandela and Barack and Michelle Obama to Kates Winslet and Moss. You can rent the whole island out and experience for yourself the magic that has brought the royal, rich and famous flocking, along with up to 29 other lucky guests. You'll just need to part with £60,000 for the privilege. Per night.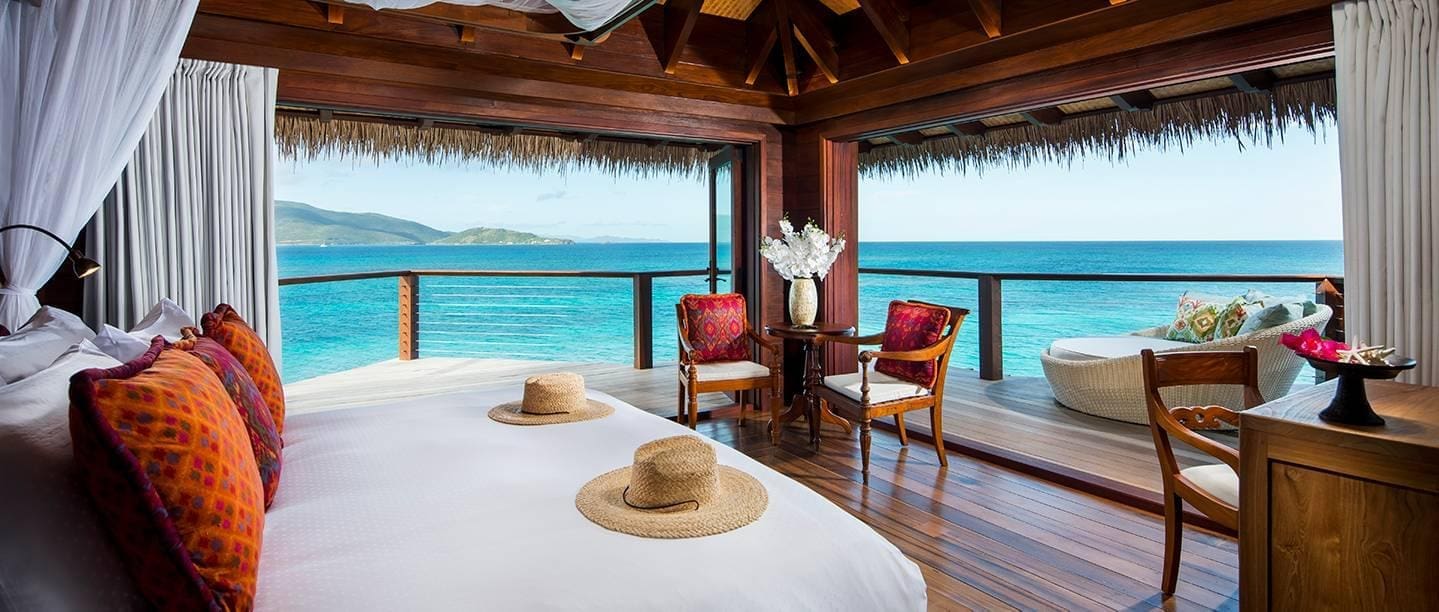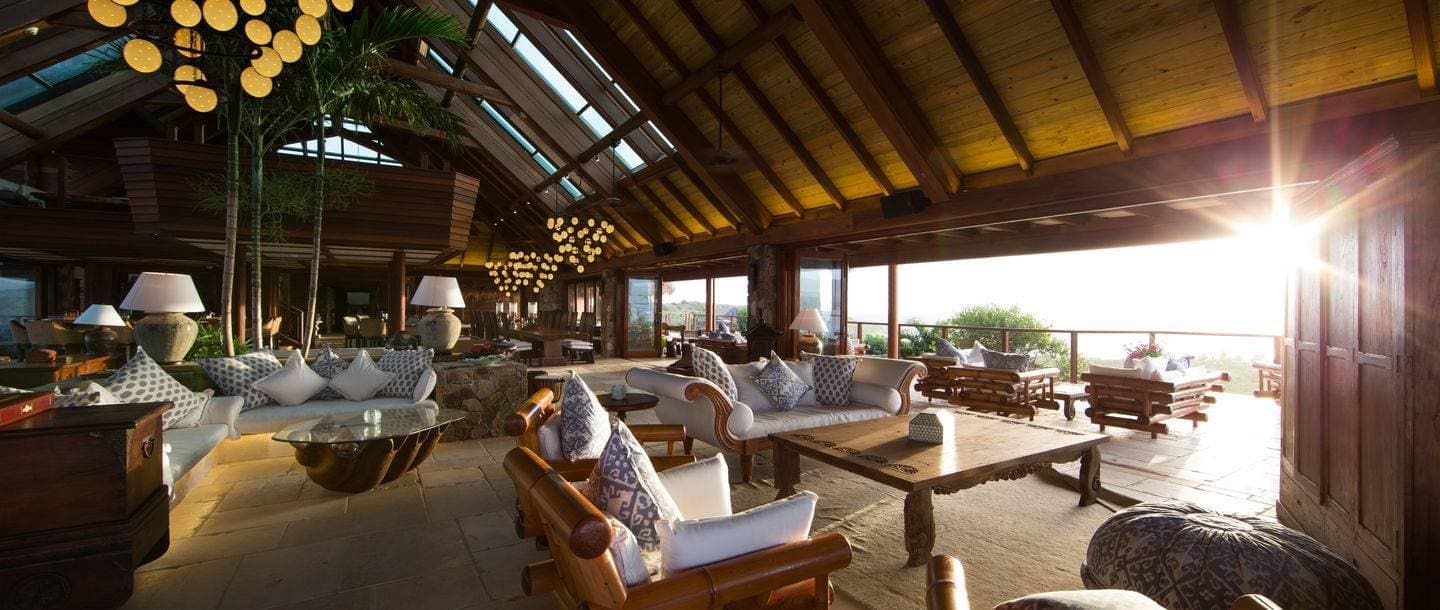 Virgin Necker Island
Nevis, Caribbean
Nevis was said to be Princess Diana's favourite island in the West Indies; Prince Harry first visited it with her in 1993, when they stayed at the Montpelier Plantation and Beach Inn, and he returned in 2016 as part of his official tour on behalf of The Queen. It was rumoured to be on Harry and Meghan's honeymoon shortlist and we can see why – the tiny island, just 36 square miles, is fringed on its western and northern coastlines by sandy, secluded beaches, is free of high rises and mega-resorts, and boasts lush, virgin rainforest that blankets the mountains. Sounds romantic? It is. There's even a beach, where Prince Harry released baby turtles back into the ocean, called Lovers Beach. When can we go?
Montpelier Plantation