The Most Stunning Villas For Your European Escape
"Now the road was crossing orange groves in flower, and the nuptial scent of the blossoms absorbed the rest as a full moon does a landscape; the smell of sweating horses, the smell of leather from
Dimora delle Balze, Sicily
Bedrooms: 11 Sleeps: 22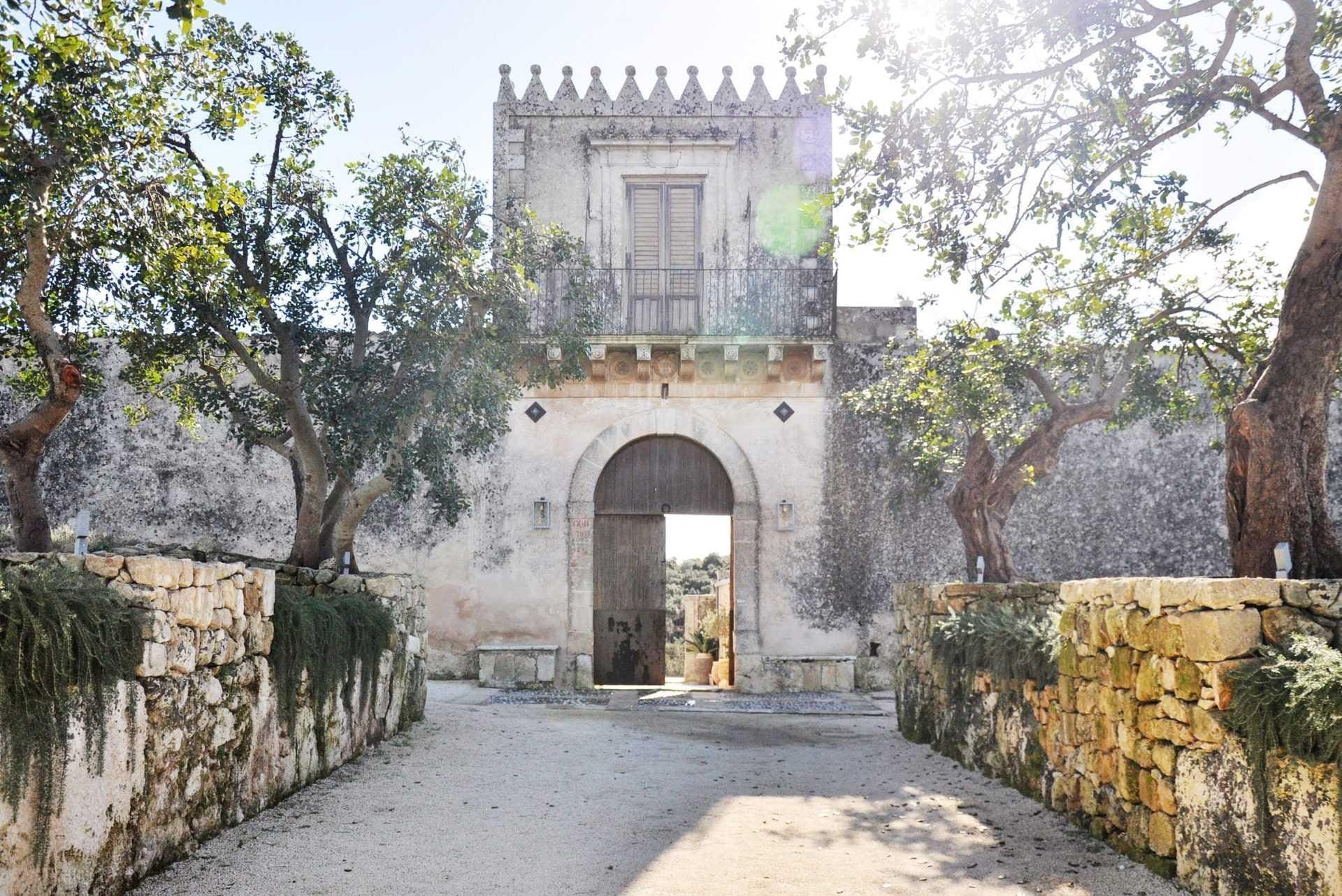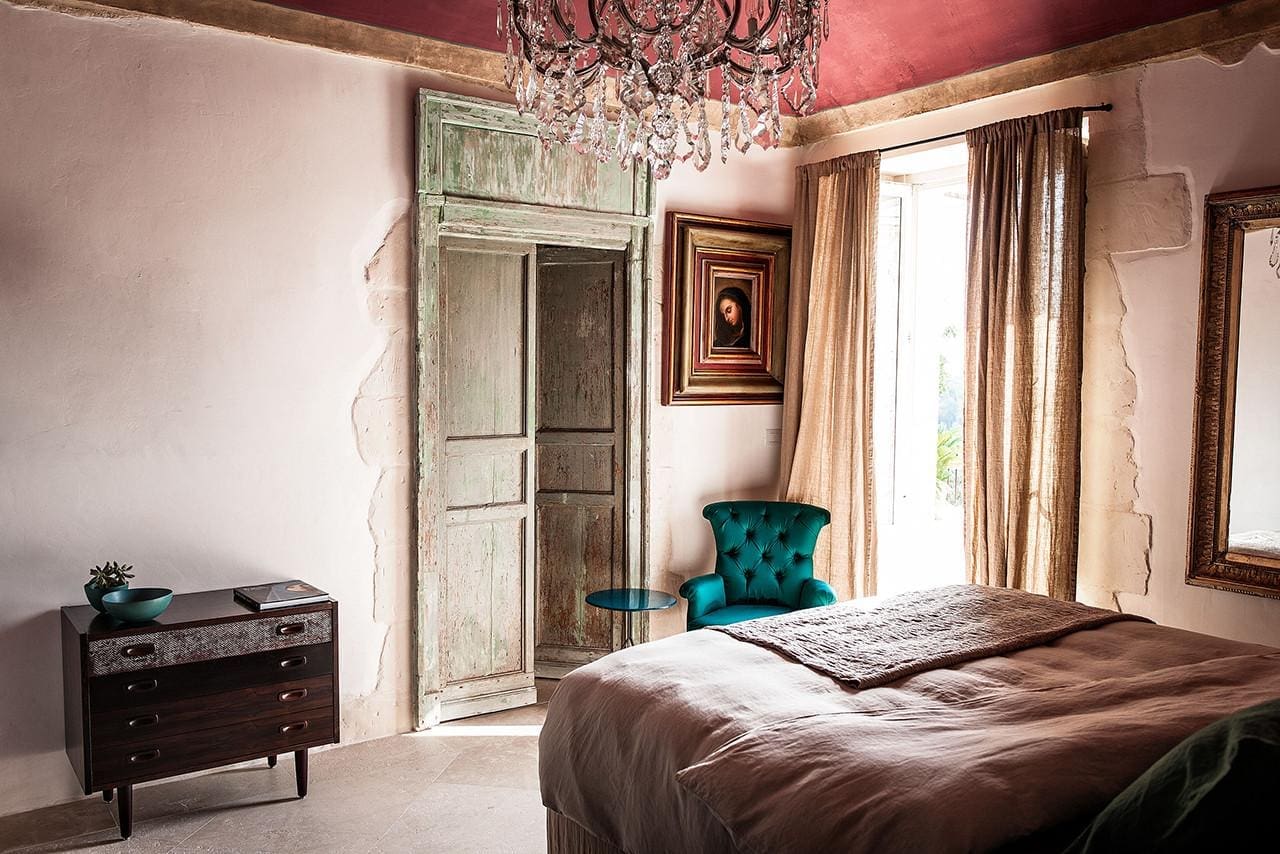 Situated between two of the most attractive Sicilian cities, Noto and Siracusa, Dimora delle Balze is a nineteenth-century masseria (a fortified farmhouse or country house on an estate) where time seems to have stood still. The walls are soaked with centuries of fascinating stories and Mediterranean traditions, and its recent restoration magnificently combines the various international influences that have forged Sicily over the eras, as so eloquently put in Count Tomasi Di Lampedusa's chef d'oeuvre.
High walls hint at the lawlessness of times past but now provides the estate with welcome privacy for you and your entourage. An ancient gate leads to the winter garden, perfect to stroll in after a dip in the saltwater pool. With 27 hectares in total, all of which are 100% Bio certified, the rugged beauty of Sicily's landscape and rustic elegance of the villa is sure to enlighten even the most well-heeled traveler.
Noto, Sicily; for more information about this villa, click here
Mas Mateu, Catalonia
Bedrooms: 16 Sleeps: 18 +17
Previously voted the Best Residence in Europe at the International Property Awards, Mas Mateu has since been hosting the most elite and discerning clients from all over the world. Situated within an expansive 18th-century estate, this luxury Catalonia villa is the perfect example of classic architecture combined with contemporary comfort. There are uninterrupted views of the Pyrenees, but you're still only a few kilometres from the rugged delights of the Costa Brava.
Guests will not be disappointed at the activities available on the grounds, with one of Southern Europe's most impressive dressage facilities for keen horse riders. Enjoy the fully-stocked cellar, the gymnasium, the cinema and the spa. Not surprisingly for a villa of this calibre, a personal butler (for a group of 18 guests and more, there will be a second butler plus waiter), a chef, massage therapist and personal traine are on hand to make your stay feel extra-special.
Girona, Spain; for more information about this villa, click here
The Zarassi Estate, Mykonos
Bedrooms: 13 Sleeps: 26 +4
Has Mykonos sold its soul to the devil? Some parts have perhaps, but that's if you don't know where to look. The Zarassi Estate is built on a 7000-square-metre private compound featuring four properties with 13 bedrooms between them, perfect to share with another family or group of friends. Located on the south-east coast of the island, a five-minute drive from the sought after beach of Kalafati, the estate is perched up high on a hilltop overlooking the Aegean Sea.
The characteristic white-washed buildings, infinity pool, private chapel, outdoor fitness area, private spa and cinema lend the property a glamorous but understated vibe. Those looking for the ultimate Mykonos villa need look no further.
Mykonos, Greece; for more information about this villa, click here
Villa Cien, Crete
Bedrooms: 8 Sleeps: 16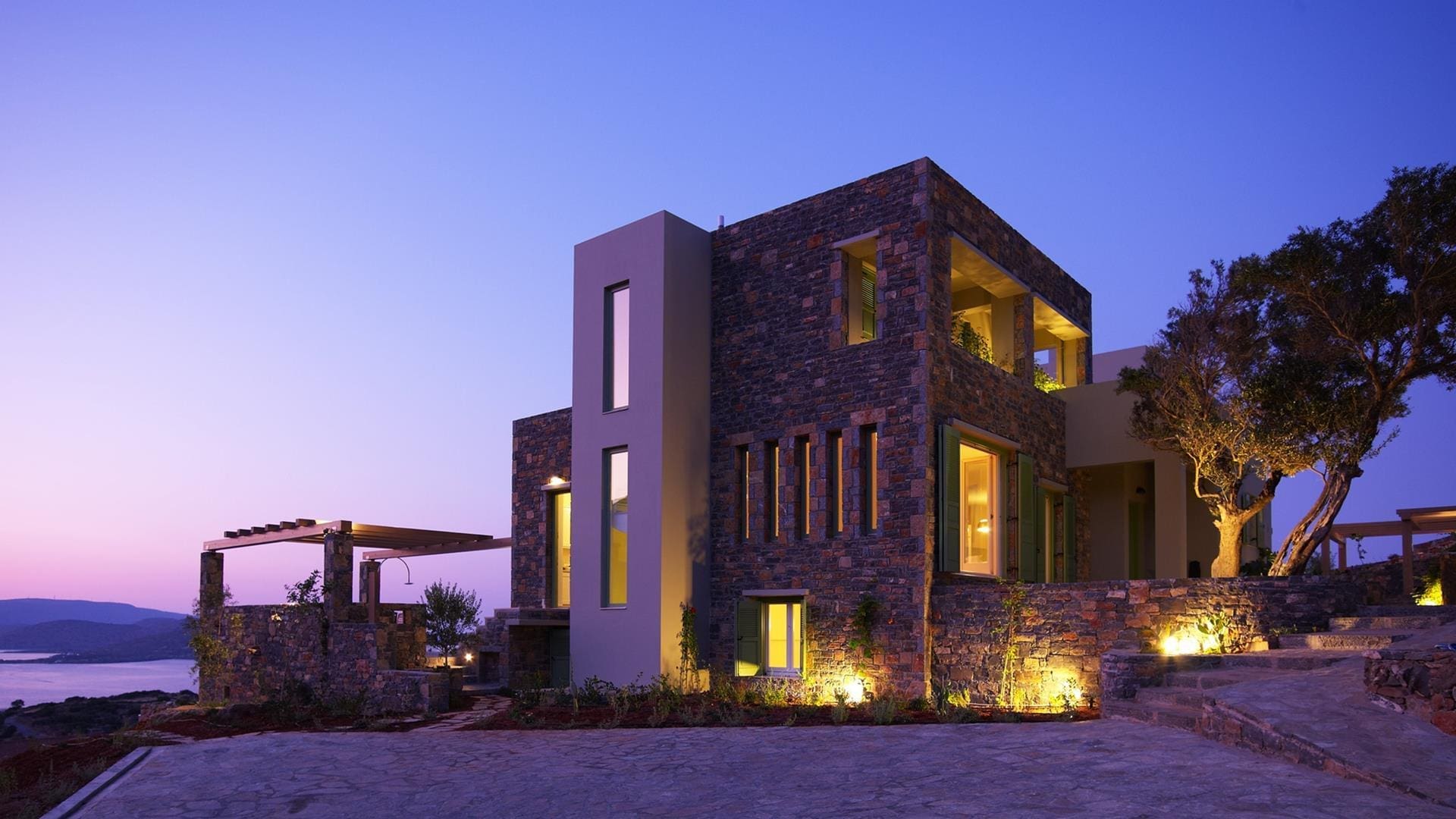 A steep path snakes its way up to one of the most enchanting villas on the island of Crete. Sitting serenely on an estate of 1.4 hectares of landscaped gardens and olive tree terraces, the delicate scents of lavender create a peaceful atmosphere, where if you listen closely you may even hear the distant lapping of waves on the shore. The crisp modern lines of the villa juxtapose against the backdrop of rugged cliffs, and with wide open-plan living areas, an infinity pool and eight bedrooms, this villa makes a wonderful base for entertaining and relaxing. Neighbours are few and far between but should you want some outside contact, the nearby popular town of Elounda is a short drive away.
Elounda, Crete; for more information about this villa, click here
Podere Il Baglio, Sicily
Bedrooms: 12 Sleeps: 24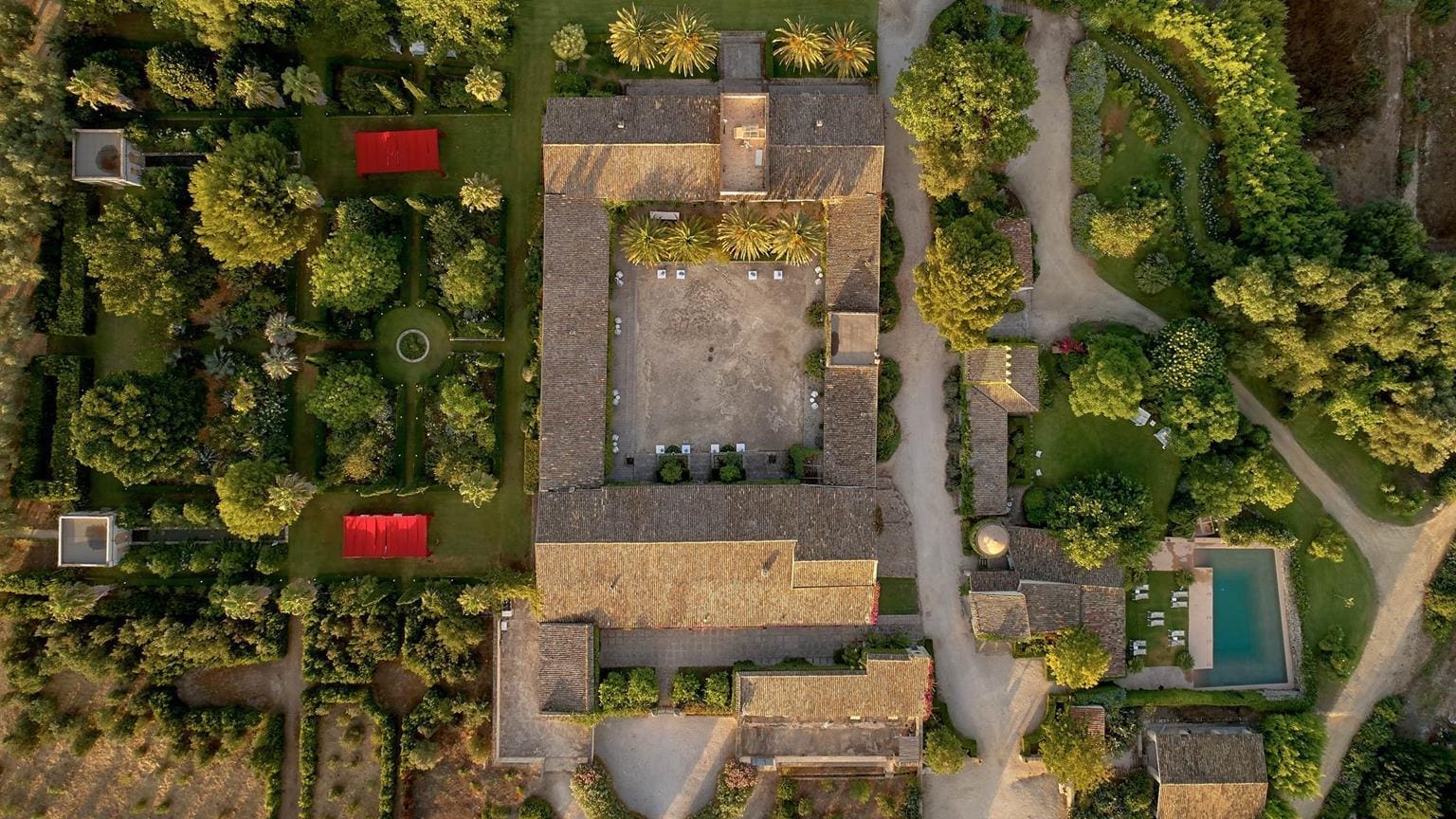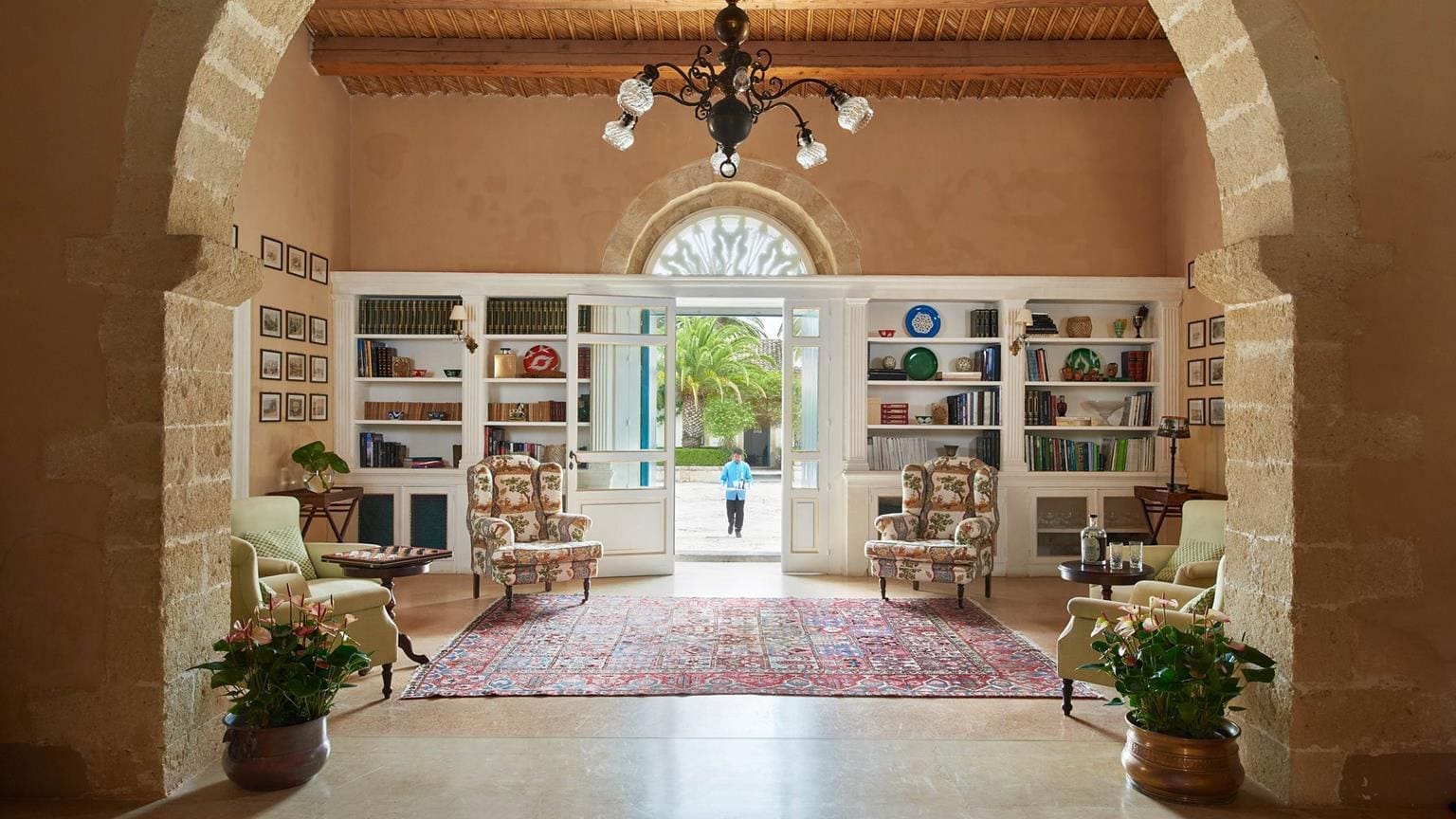 Podere Il Baglio is a grand feudal estate set among the orange groves along Sicily's shimmering Ionian coast. Discreetly located within 44-hectares of lavish gardens, rich with olive trees and a hidden cave, this newly-restored villa provides astonishing modern comfort while maintaining the charm of a private home. 10 of the bedrooms have direct access to the charming courtyard of the villa, in typical Roman style. The island of Sicily is also known for its alluring seafood, and its reliance on olive oil rather than butter for cooking. A personal chef is available to cook lunch and dinner and a buffet breakfast is prepared in the morning. For loungers and devotees of the sun, there are few villas that encapsulate contemplative luxury as well as Podere Il Baglio.
Augusta, Sicily; for more information about this villa, click here
Il Convento di Siena, Tuscany
Bedrooms: 9 Sleeps: 18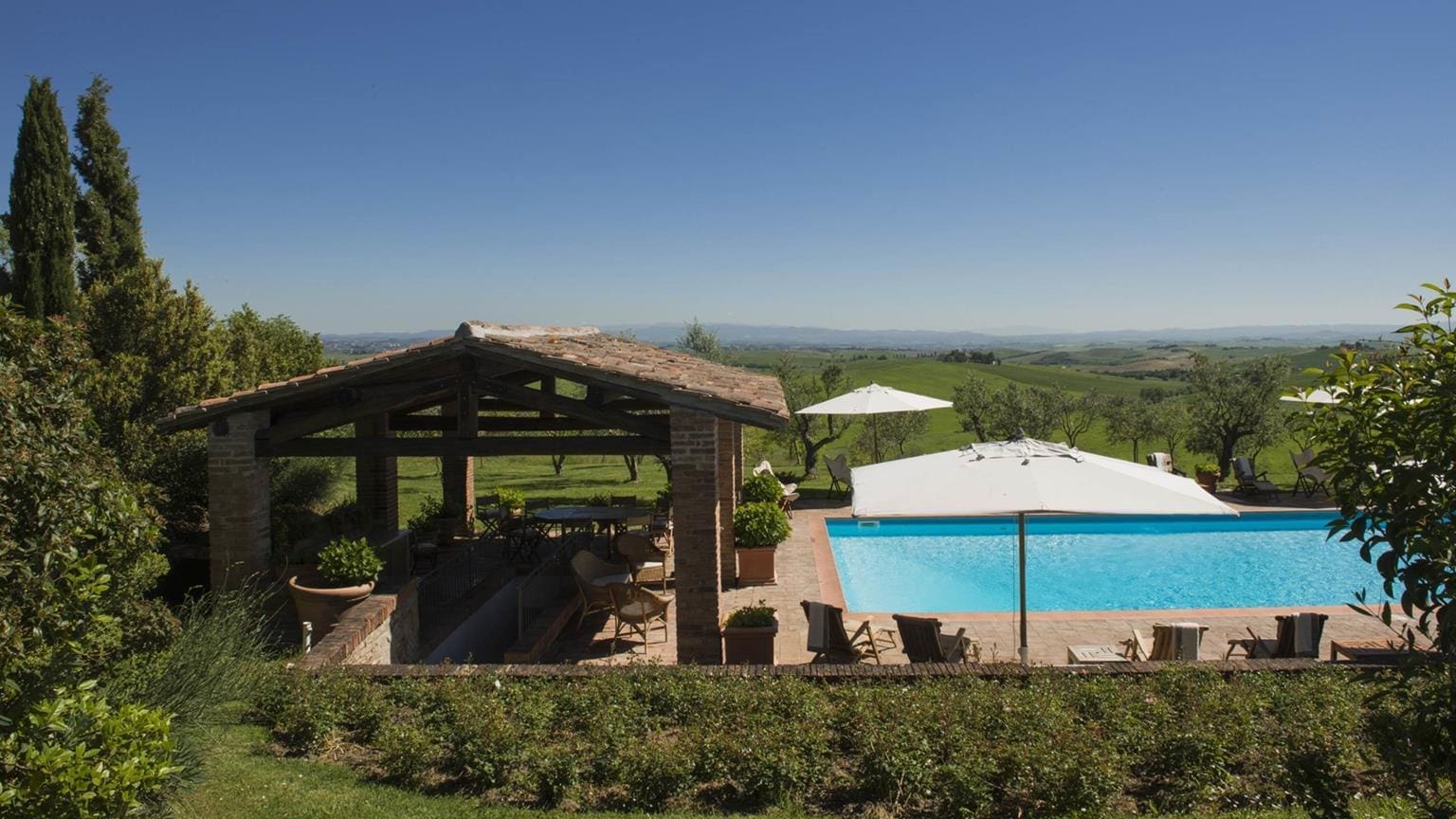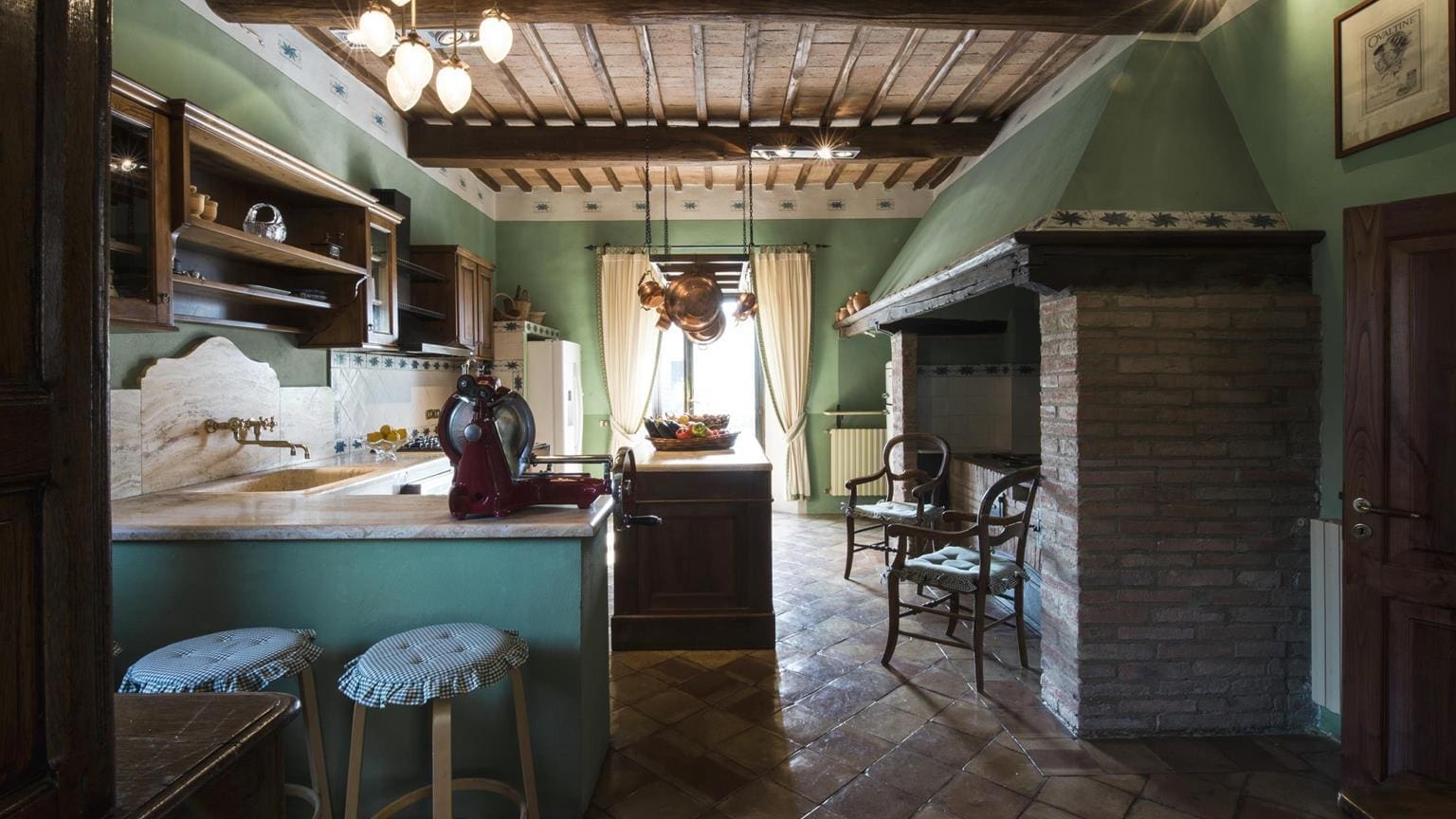 With a storied past dating back to the 14th century, Il Convento di Siena is located in the picturesque rolling hills of Tuscany. Originally designed to produce grain, oil and wine, the house then became a monastery and fell into gradual disrepair. The owners carried out a huge renovation project, creating large, flight-filled open rooms that are perfect for social gatherings and late-night dinners. A huge Tuscan kitchen with fireplace will no doubt become the epicentre of the house. Seven bedrooms are on the main villa's first floor, while the dependence holds a further two.
One of the big advantages of the villa is its excellent location in one of Italy's most alluring provinces. It is a stone's throw away from the city of Siena, whose historic centre has been declared a UNESCO World Heritage Site. For those who want to venture further, Florence is an hour and a half away by car.
Siena, Italy; for more information about this villa, click here
An Exclusive Reader Offer
Book a villa for 12 people or more before 1 November 2019 and enjoy one night's complimentary chef service (ranging from a 3-course menu to banquet lunch) on properties in Italy, France and Spain. Find out more details HERE.
To enquire more about how Abercrombie & Kent can arrange your perfect villa, please click here