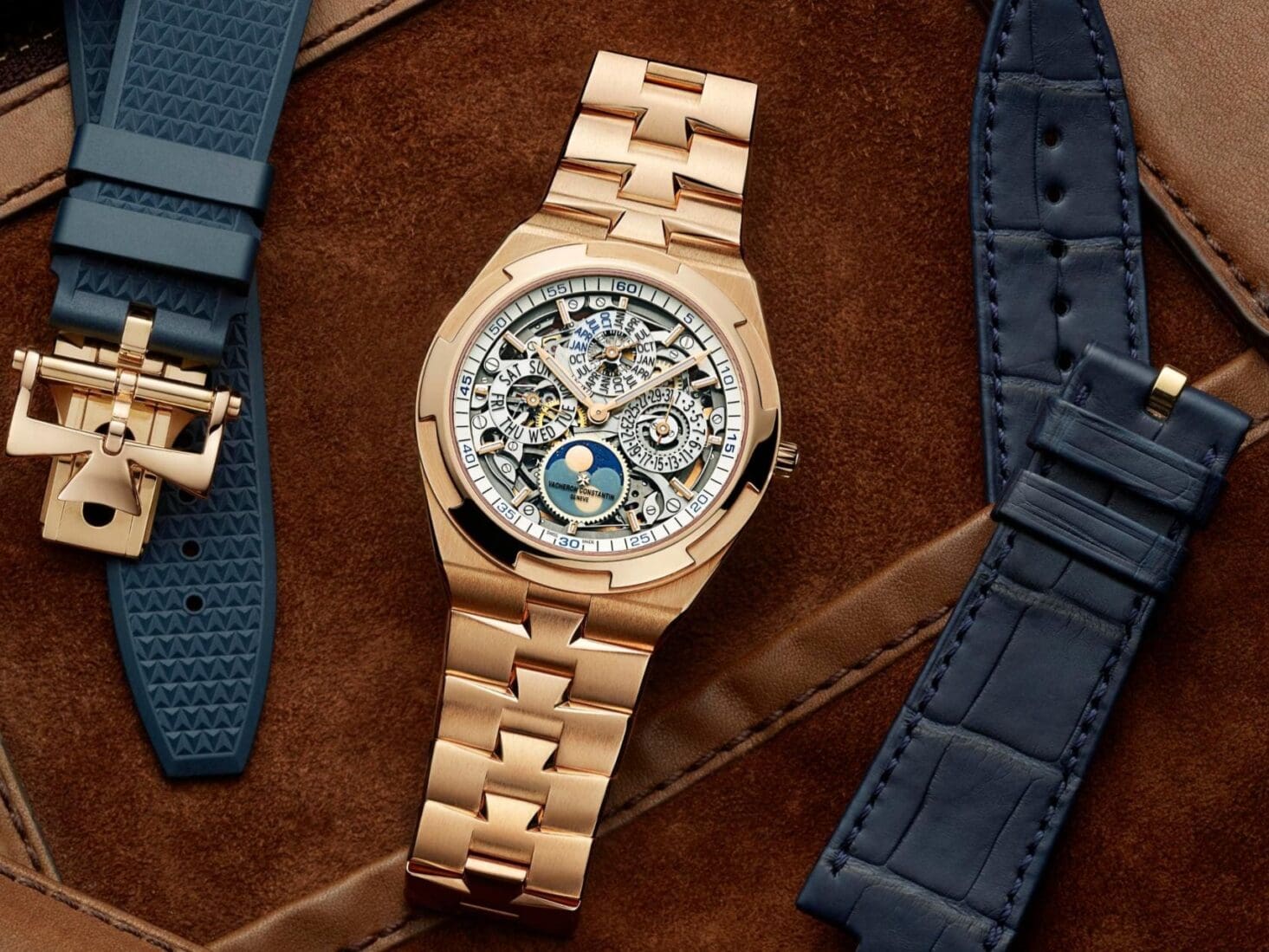 Watches & Wonders 2020: the standout timepieces from the world's first virtual watch show
As the watch industry's glitziest annual get-together is cancelled due to Covid-19, watch lovers are invited to connect with brands online
Any other year I'd be in Geneva right about now. Criss-crossing a sepulchral exhibition centre next to the city's Cointrin airport for something called Watches & Wonders (technically, it would have been called the 'Salon International de Haute Horlogerie', they changed the name this year). Consider it the horological equivalent of a fashion week. A five-day, champagne-heavy shindig where watch brands fly in their movie-star ambassadors and host a series of gala dinners in celebration of their latest chronometric creations. It's a tough gig, but someone's got to do it.
Instead, I'm sat at home in jogging bottoms and odd socks – no one's actually making the effort anymore, are they? – about to sign in to an online portal to discover the latest wares of 30 watchmakers from the comfort of my kitchen table.
Props to the Fondation de la Haute Horlogerie, the organisers of Watches & Wonders. When it worked out that coronavirus would put pay to its physical show, the foundation shifted into action mode and got on with formulating a credible Plan B – more than can be said for Baselworld, the watch world's other big trade show, which, having majorly miscalculated its own reaction to the pandemic, is facing nothing short of an existential crisis.
It is, of course, impossible to get a physical feel for weight and workmanship from a press release. And, as you know, watches look a whole lot different in the metal than they do on the screen. Despite the obvious drawbacks of a virtual product launch, we've endeavoured to distil the most noteworthy timepieces from Watches & Wonders' digital drop.
Zeitwerk Minute Repeater, A. Lange & Söhne
This watch costs €449,000. Why? Well, firstly, A. Lange & Söhne's Zeitwerk Minute Repeater is the only watch in the world to combine a mechanical jumping numerals display (hours at nine o'clock; minutes at three) with a decimal minute repeater – meaning that it will chime each ten-minute interval, rather than every passing quarter-hour like traditional minute repeaters. So complex are those two complications to combine that it takes several months to assembly each individual watch. Then there's the patented constant-force escapement inside, which powers one of the most stable movements in watchmaking – it has 771 parts – and the fact that the watch's striking mechanism is painstakingly tuned by hand. It's made of white gold and only 30 are being produced. And that, in watch maths, will take you to almost half a million euros.
Altiplano Ultimate Concept, Piaget
Take two credit cards from your wallet and place them back-to-back. While we can't verify this in person, Piaget promises that it's Altiplano Ultimate Concept is thinner than the width of your Amex and Visa combined. In fact, at a truly mind-boggling 2mm in thickness, the Altiplano Ultimate Concept is the thinnest mechanical watch ever created. The baffling feat was achieved by, among other things, employing the watch's case-back as a substitute mainplate, reducing the width of wheels from 0.20mm to 0.12mm, and slimming the sapphire crystal from 1mm to a scarcely-there 0.2mm. Too thin to be made out of conventional materials, the case of the Altiplano Ultimate Concept was forged from a new, cobalt-based alloy. Supposedly it's 2.3 times stronger than gold – still, you wouldn't want to accidentally sit on the thing.
Overseas Perpetual Calendar Ultra-Thin, Vacheron Constantin
Proving that blue and pink gold go together like raspberry gin and elderflower tonic is Vacheron Constantin's Overseas Perpetual Calendar Ultra-Thin, which, from the accompanying lifestyle shots, I think you'll agree, looks like a completely inconspicuous little number.
It's the first time Vacheron Constantin has married a blue-lacquered dial with this particular type of gold (5N 18K, to get technical), which extends from the watch's case and bracelet to its hour markers, hands and moon disc. There's also a gold oscillating weight visible through a sapphire crystal case-back – although that's made of more 'standard' 22K gold.
As a perpetual calendar, VC's Ultra-Thin displays the date, day of the week, month and leap year – as well as the actual time, obviously – and won't need correcting until 2100. It's delivered with three interchangeable straps: blue rubber, blue alligator leather and pink gold, which, as you can see here, is sure to fly under the radar at any dinner party. A snip at £85,500.
Luminor Marina Carbotech 44MM, Panerai
Experimenting with space-age materials might have become all the rage in the watch industry recently, but Panerai's R&D division has been inventing high-tech compounds for decades. Back in 1950, the Italian horologist trademarked a substance called Luminor, a tritium-activated composite with self-luminating properties that would bequeath its name to one half of the company's product range.
On occasion of the material's 70th birthday, and as a tribute to luminosity in general, Panerai releases the Luminor Marina Carbotech 44MM (£14,300) – an incandescent dive watch accentuated with Super-LumiNova highlights across its dial, hands, lock lever and strap. It's good to a depth of 300 metres and, in an industry first, comes with manufacturer's guarantee of 70 years.
Master Control Chronograph Calendar, Jaeger-LeCoultre
Jaeger-LeCoultre has restyled its Master Control collection. New (40mm) cases now house (higher power-reserve) movements, and the entire collection comes with an eight-year warranty (though that bit's not new). The headline story here is the Master Control Chronograph Calendar, which, in a first for Jaeger-LeCoultre, combines a chronograph with a triple calendar and a moon-phase indicator. There's a lot going on, for sure, but achieving an aesthetic balance on a dial packed with this much tech is no mean feat. Note, too, the silver dial textured with no less than four different finishes.
Arceau L'Heure de la Lune, Hermès
Many moons ago (you'll appreciate the pun in a sec) Hermès was a brand more closely associated with horses than horology. Yet the Parisian leather goods specialist has been noiselessly delivering whimsical wristwatches for several years now – some of which are, quite literally, out of this world.
With crisp, white-lacquered counters contrasting against a midnight-blue meteorite dial, last year's Arceau L'Heure de la Lune was one of the most beautiful watches I've ever seen. A mesmerising interpretation of a traditional moon-phase display, the watch's time and date discs rotate around two stationary, mother-of-pearl moons to show the lunar cycle in both the northern and southern hemisphere. The Arceau L'Heure de la Lune returns this year with three additional dial options: Black Sahara meteorite, Martian meteorite, and, the star of the trilogy, owing to the crystal-effect on its brown-lacquered counters, Lunar meteorite (seen above). Yours for a rightly astronomic £33,400.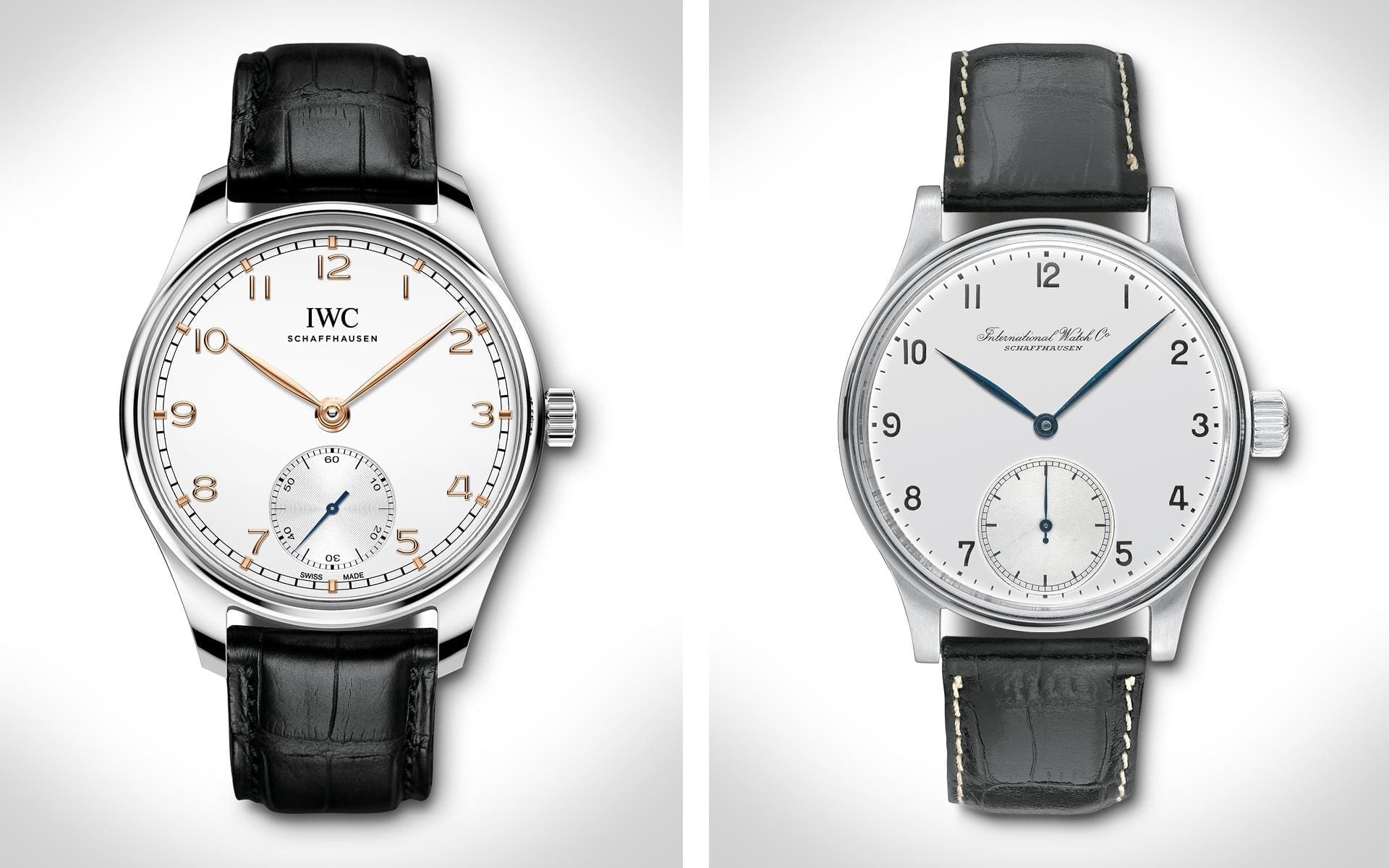 Portugieser Automatic 40, IWC
The 1930s: a bad decade for the world economy; a much better time for age-defying watch designs. The decade that gave us Jaeger-LeCoultre's Reverso, Rolex's Oyster Perpetual and Patek Philippe's Calatrava, also yielded the IWC Portugieser (named after the home country of the two businessmen for whom it was made).
Within a torrent of updated references unveiled at Watches & Wonders 2020 – IWC digitally unwrapped 30 in total – was the all-new, all-class Portugieser Automatic 40 – your new ticket into the Portugieser club (though it will still cost you £6,450). The base model (left) marries a stainless steel case with a silver-plated dial and blue hands and hour numbers. A small seconds subdial at 6 o'clock is a faithful throwback to the company's Reference 325 from 1939 (right), on which the latest Portugieser was inspired.
Excalibur Twofold, Roger Dubuis
Roger Dubuis' leave-nothing-in-the-tank approach to high-performance timekeeping made it the Lamborghini of the watch world long before the two companies first collaborated on a watch in 2017. The all-or-nothing horologist utilised Watches & Wonders 2020 to drop two new timepieces: the typically-restrained, one-off Excalibur Diabolus in Machina – already sold, for £495,500 – and the all-white Excalibur Twofold, of which the brand is making a grand total of eight.
A watch you're unlikely to ever see in the wild, then; still, a pretty nifty piece of kit given that it's made of a super-light, super-tough white composite that's never been used in watchmaking and the fact that it will light up like a Christmas tree in the dark (see above, right) thanks to a rubber strap injected with a brand new type of Super-LumiNova technology. Three patents and a double flying tourbillon total out at £238,500.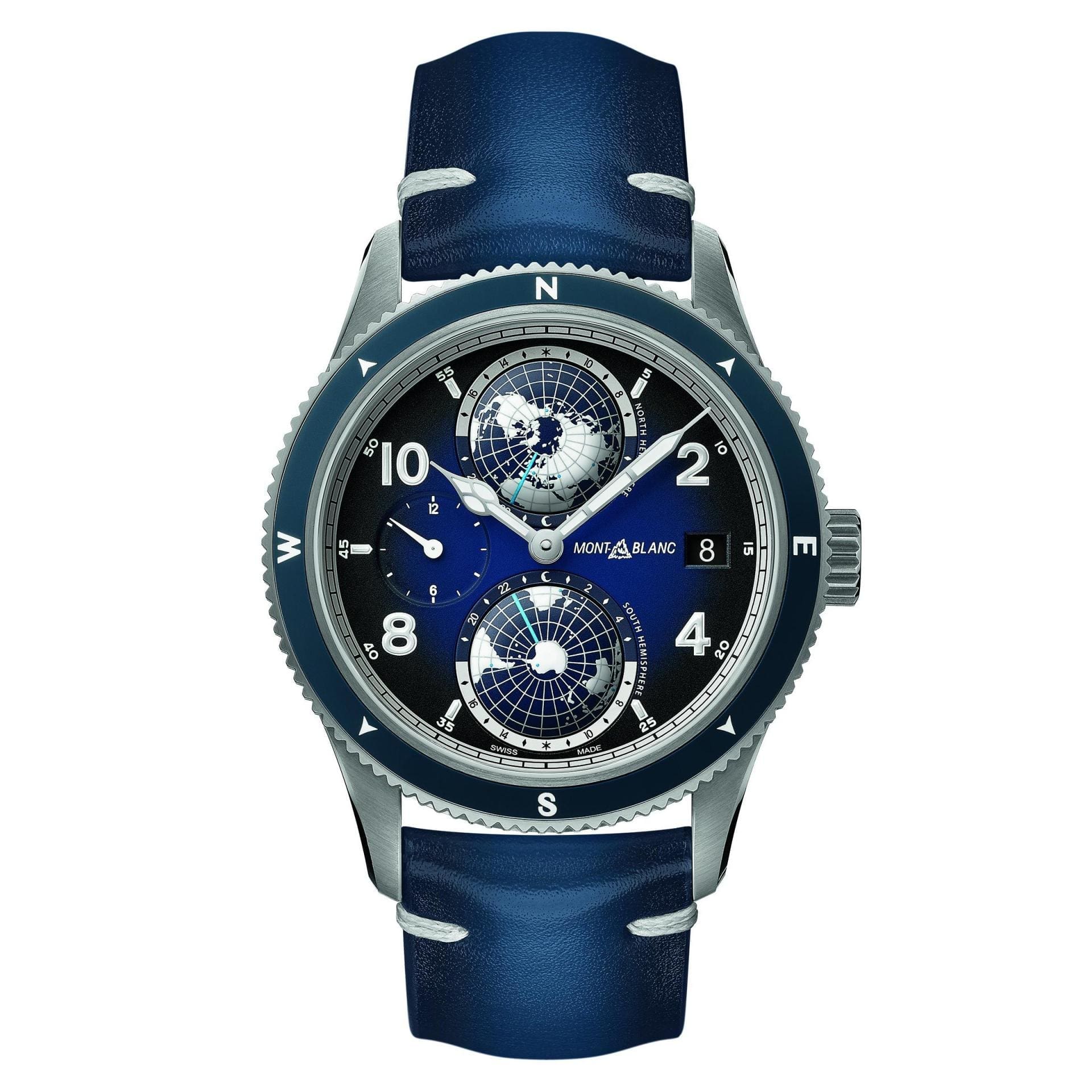 1858 Geosphere, Montblanc
Montblanc's Geosphere is dedicated to the world's Seven Summ­­it challenge, where climbers attempt to ascend the highest mountains from each continent – a feat only achieved by some 500 mountaineers. The watch itself isn't new. What is, is the introduction of a titanium case, a bi-metal bracelet and a classy white-on-blue colour scheme. Two distinctive domed globes, at six and 12 o'clock, rotate to illustrate the time in the north and south hemispheres. In keeping with the mountaineering theme, the world's seven highest peaks, as well as Mont Blanc, are marked on the turning globes with blue dots. They are also engraved on the case-back along with a unique drawing of the mountain from which the brand takes its name.