This new subscription service will change how you buy and share jewellery
Access a glittering vault of diamond and gemstone pieces through Covett – the UK's first fine jewellery co-ownership and subscription service
A dazzling Art Deco diamond bracelet. A conversation-starting David Jerome morganite and diamond cocktail ring, which looks good enough to eat. A sleek Cartier watch. These are just some of the pieces available through Covett, the world's first fine jewellery subscription service.
Offering a stylish and sustainable alternative to fashion consumption, rental platforms are one of the industry's biggest success stories. Customers can enjoy all the fun of shopping with none of the commitment – and somebody else to take care of the cleaning and care. Covett is the first of its kind to specialise exclusively in fine jewellery, with a growing vault of glittering diamond and gemstone pieces available to either co-own or borrow.
"We are borrowing each other's houses, cars, clothes, boats and more; why not share our jewellery, too?" comments founder Cynthia Morrow. "Reselling and rental businesses are thriving. Consumers of all ages are making more conscious purchases that will last and perhaps have considerable resale value."
"My Armenian mother loved glamour and jewellery," continues Morrow. "Old Hollywood and the era of Camelot, with the Kennedys in the White House. She was a very stylish woman, always dressed to the nines. People often called her Liz when she was a young woman, as she resembled Elizabeth Taylor. As a child, I would sneak into her room and try on her costume jewellery, and I still have these pieces today. As an adult, I have always had a covet list rather than a bucket list – this is where the name, Covett, comes from."
There are three subscription tiers: silver, which is priced at £300 and includes two jewellery loans per year; gold, which costs £800 for six loans; and platinum, which offers 12 loans per year for £1200. Those with an impressive jewellery box can also loan their own pieces, either in exchange for a subscription or a monthly payment.
"This is why Covett is so brilliant, as you can have more of the jewellery you want with our smart ownership and subscription-based models. As a subscriber, you have access to borrow from a collection of pieces in our vault."
Whether selecting jewellery for weddings and special occasions or looking to add some serious sparkle to a Zoom call, Covett clients can pick from more than 50 pieces from a diverse range of jewellers including Leo Pizzo, David Jerome and Massimo Izzo, as well as contemporary British and European jewellery designers.
"Our selection is curated to appeal to different styles and social situations," Morrow explains. "Alice van Cal's modern and colourful designs remind the wearer that, no matter where they find themselves, life is an unfolding adventure and a gift. Myriam Soseilos' ethical pieces are playful and can be worn in myriad ways, while Eva Gems & Jewels creates richly-hued gemstones of superb quality."
Also in the vault – Karen Phillips' striking precious metal and gemstone pieces and Le Ster's graphic designs with a romantic sensibility, featuring firework motifs in 18 karat gold, dotted with diamonds. Finally, The Rock Hound rounds out the vault with its responsibly sourced, design-driven jewellery creations.
Offering a personalised white-glove service, the Covett team meets each one of its members. Loans typically last five days, but can be extended for an additional fee. Covett covers cleaning and sanitising, as well as insuring against loss, theft or damage. All you need to worry about is how you'll wear it.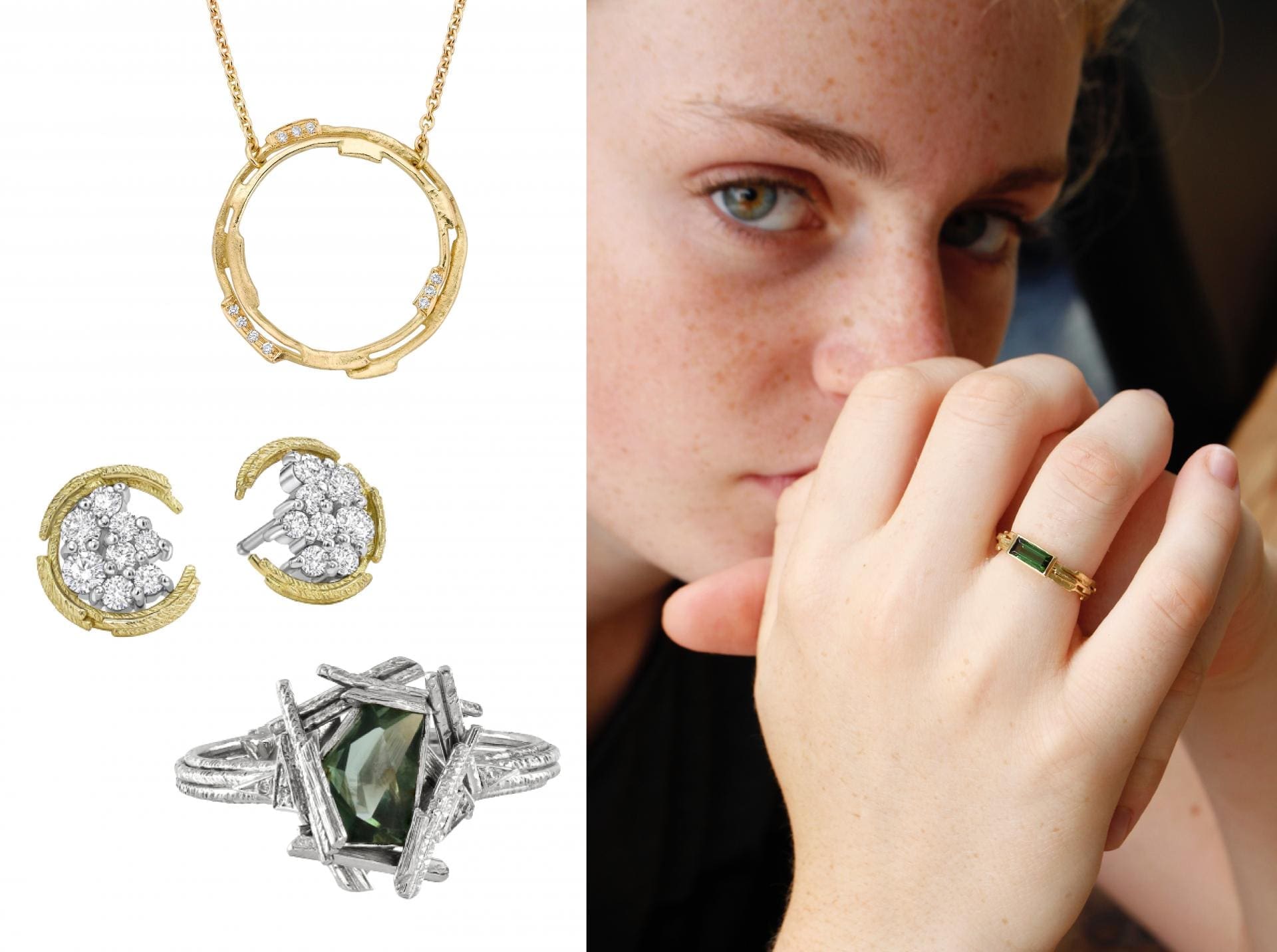 Covett brings like-minded jewellery lovers together to be part of an engaged community, with the goal of sharing and owning jewellery more consciously. As the original queen of diamonds Elizabeth Taylor once said, "I've never thought of my jewellery as trophies. I'm here to take care of it and to love it, for we are only temporary custodians of beauty."
Discover how you can join the Covett community: cove.tt