The Carolina Bucci boutique in London honours Italian design & craftsmanship
The Florentine jeweller, who splits her time between London and New York, gives Luxury London a tour of her Belgravia boutique
Since opening her first bricks-and-mortar outpost on Motcomb Street in London in 2007, jewellery designer Carolina Bucci has established herself as the stylish woman's go-to for "fun but fine" handcrafted jewellery with Italian flair. Her boutique is as impeccably exuberant as her jewellery collections, filled with cheerful colour, polished Carrara marble and an array of expressive art by Italian painters from the 60s and 70s. "For me, the space needed to bring a little bit of Italy and Florence to London, but not as a pastiche; it is an interpretation," Bucci comments. "My husband, who is an art dealer, sourced work by Salvatore Emblema, Mario Schifano and Rodolfo Arico that fits the mood exactly."
Bucci was born in Florence to a fourth-generation family of goldsmiths. Her great-grandfather founded the atelier in 1885, specialising in pocket watch chains, and her father then expanded the business by creating unbranded pieces for other jewellery houses in Italy. It was Bucci, however, who transformed it into a globally-recognised name. Following a degree in jewellery design at the Fashion Institute of Technology in New York, she convinced her father to let her use the family workshop to build her own eponymous contemporary jewellery line, which she launched in 2002 with the Lucky Bracelet.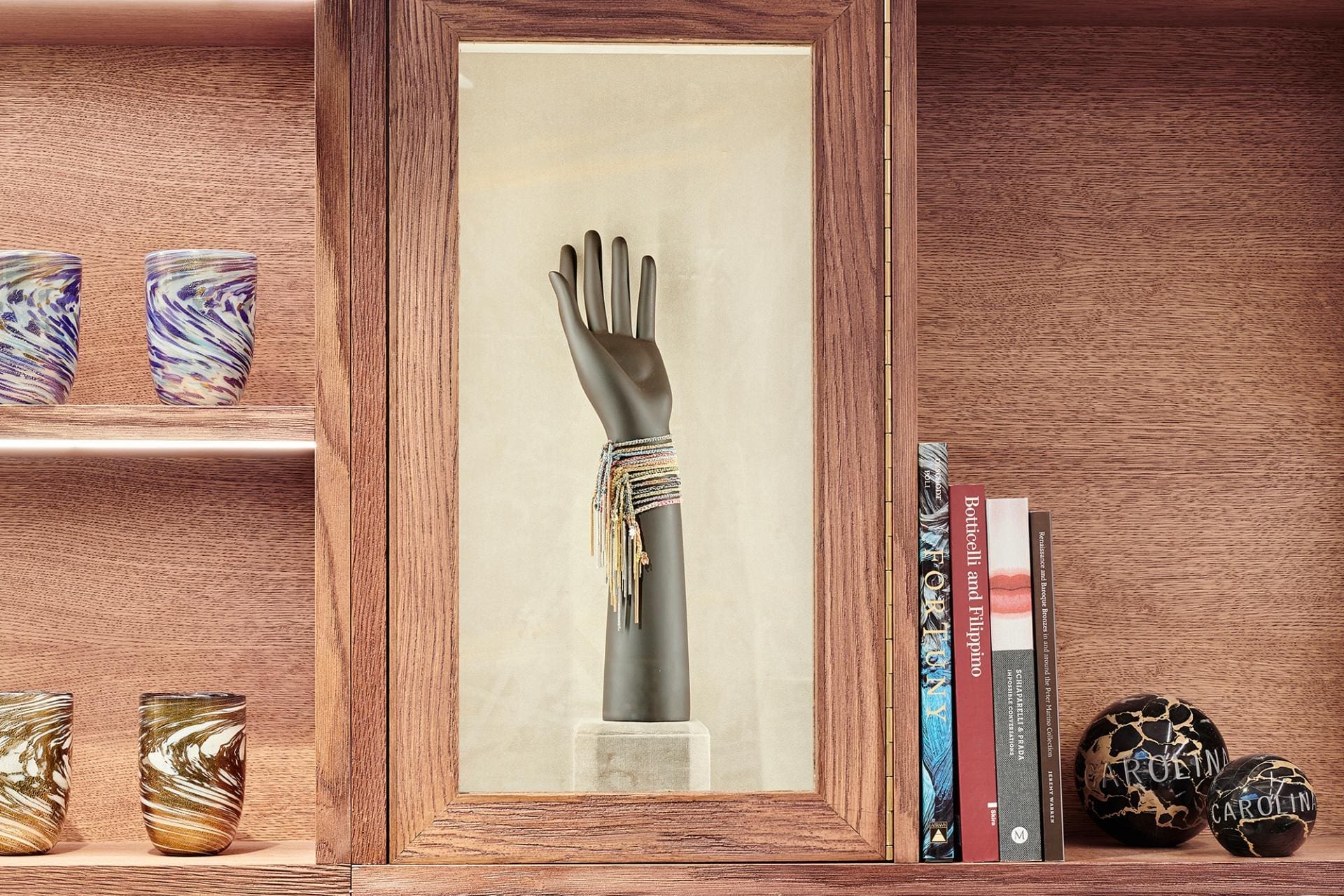 Based on traditional friendship bracelets that she made on the beach as a child, the now-signature design braids 18-karat gold with smooth silk thread using a traditional Florentine textile loom, and can be customised with an array of charms. Sarah Jessica Parker wore the whimsical, woven design on Sex and the City in 2002, propelling Bucci's name into the global sphere, and Victoria Beckham later commissioned one for David to mark their anniversary.
Last year, Bucci launched her buoyant Forte beads collection, once again drawing on inspiration from nostalgic childhood memories. Her rainbow-hued beads swap plastic for hard stones and 18-karat gold, strung on sparkling woven cord. This season, she adds a covetable glasses chain into the mix, available in a new palette of colours.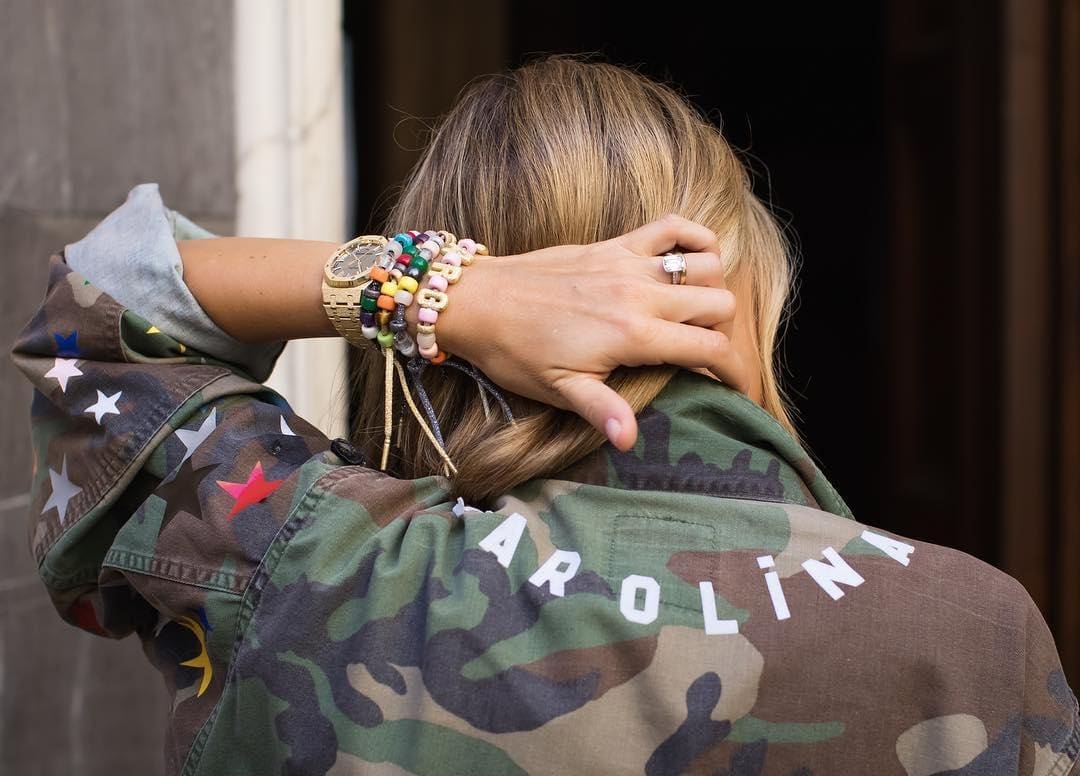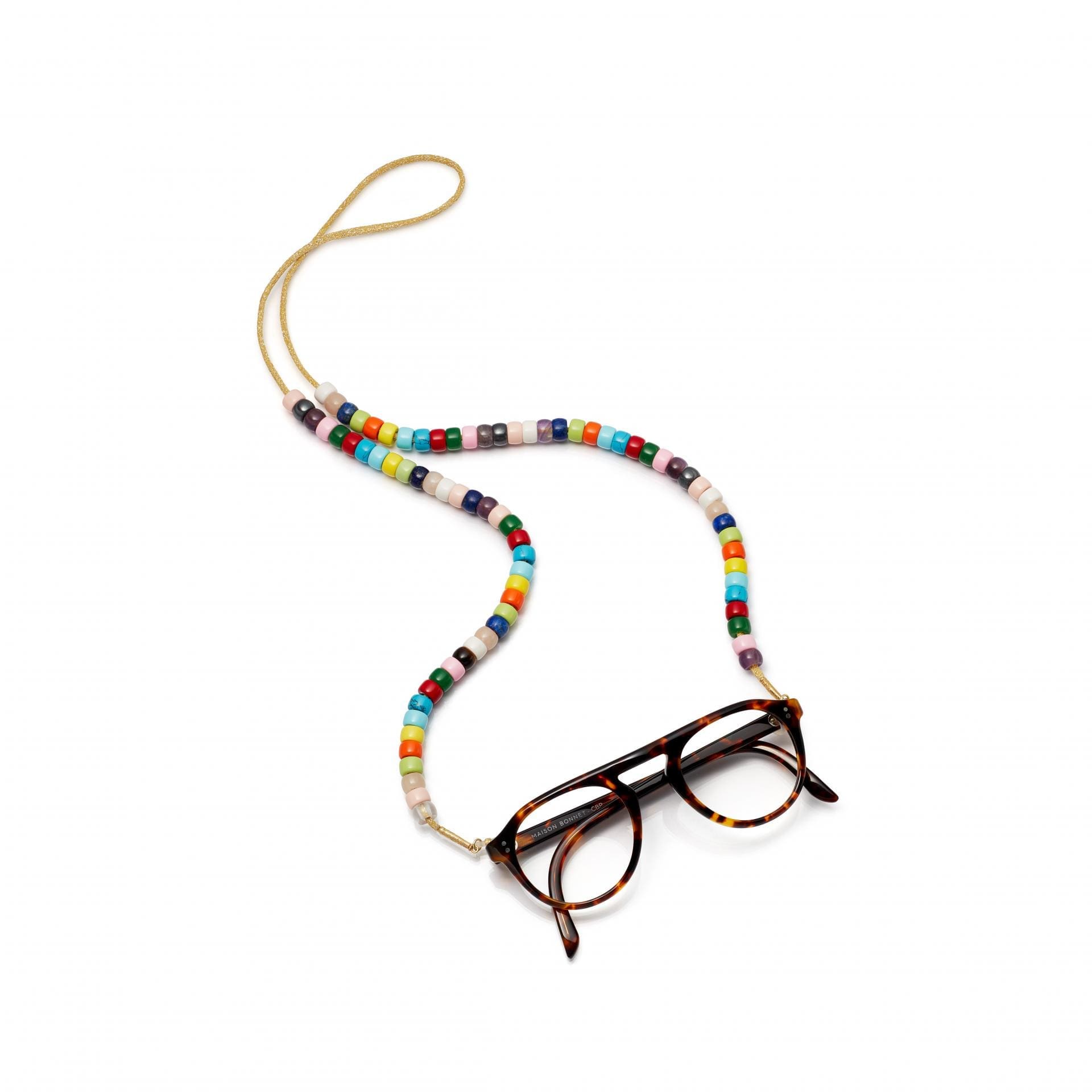 In the boutique, these pick 'n' mix beads and alphabet letters are arranged in glass apothecary jars, redolent of an old-school Italian sweet shop. Bright colours are offset by clean-lined, mid-century Italian furniture and wooden shelves, while the floor is covered with a deliberately irregular, pearlescent mosaic pattern.
There is also private space downstairs for clients, furnished with Osvaldo Borsani lounge chairs, upholstered in zesty Missoni fabric, while the adjoining room is wallpapered with imagery that makes up the world of Bucci, from archival family photographs to visuals of Florentine architecture and retro Italian interiors.
Perhaps unsurprisingly given the immaculate design of her boutique, Bucci recently added homeware to her repertoire, including hand-blown glasses created in collaboration with prestigious Murano glass manufacture Laguna B (of the Brancolini D'Adda family). The design mirrors the undulating swirls of Florentine marbled paper, accompanied by Carrara marble paperweights, doorstops and coasters.
"People come to the brand mostly through word of mouth and the Carolina Bucci woman buys confidently and independently. There is a large amount of play in what we do, whether playing with colour or combinations, and I like to encourage that in our retail experience."
22 Motcomb Street, Belgravia, London SW1X 8LB, carolinabucci.com