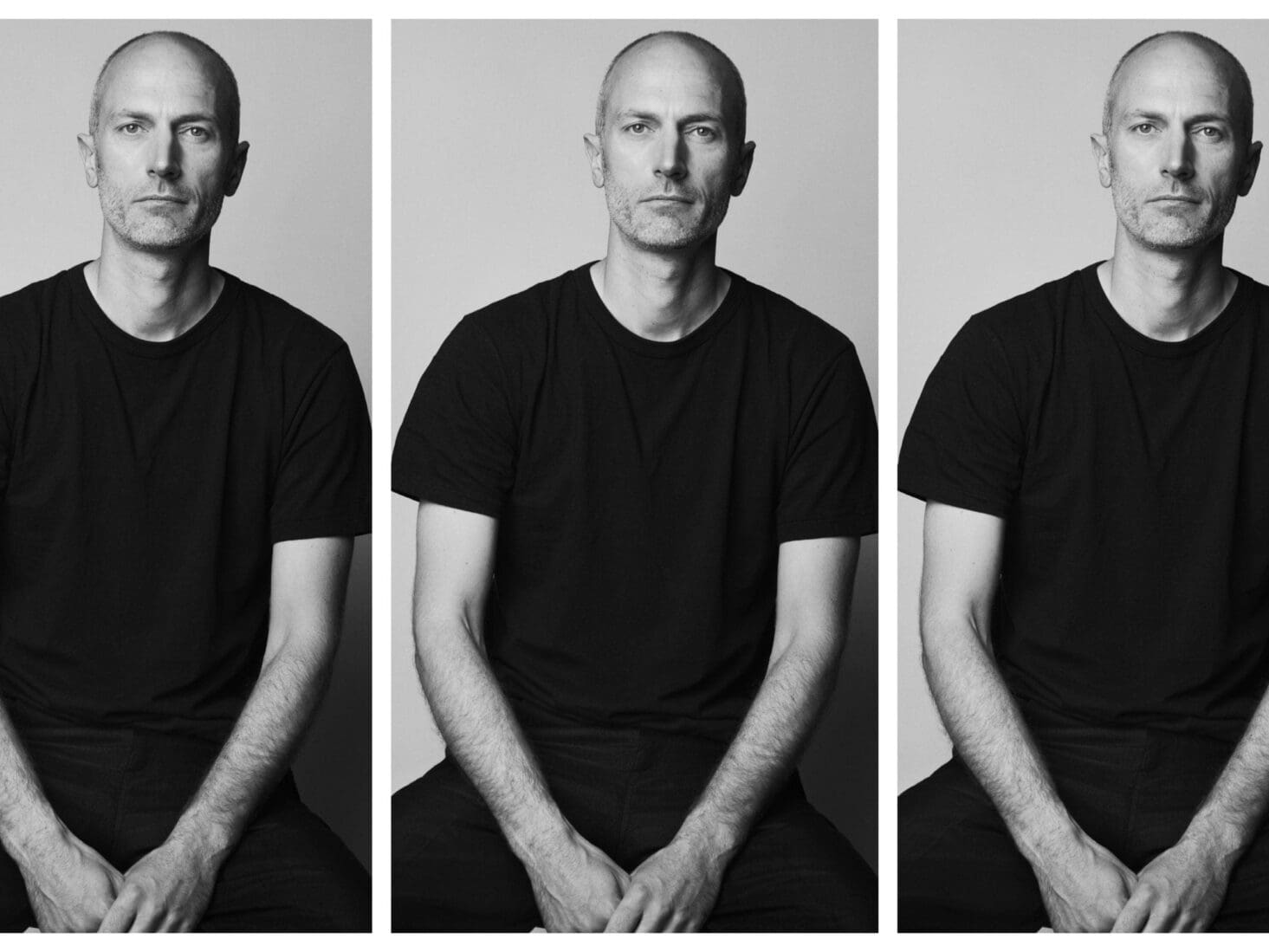 Mark Weston, Creative Director at Dunhill, on making the British heritage brand relevant
"This collection is not simply about deconstruction, but construction. It's about the joy of making clothes and the emotional investment in them – which feels particularly resonant at this time"
All products are chosen independently by our editors. Luxury London may earn commission on items purchased.
In the run-up to what transpired to be a decidely Covid-themed Christmas, Dunhill launched a campaign designed to make us feel warm and fuzzy. The secret weapon? Dogs. "Spending more time at home as a dog owner myself, I wanted the campaign to portray that special bond," Mark Weston, the brand's creative director, explains. "We wanted it to be authentic, to bring some positivity to the everyday."
Various male models, posing with the sort of tailoring, leather goods, footwear and accessories Dunhill is known for, were pictured with Great Danes, Afghan Hounds and Toy Poodles. If you, like Weston, have spent much of the past 10 months at home with a canine companion, then you may well understand the special bond to which he refers.
Not that last year was solely about dogs for Weston. 'Adapt and thrive' became his mantra of 2020. "Creating remotely and with limited access to the studio during lockdown was positively challenging," he says. "At first, it was a case to stop, to freeze frame, assess what was going on, but also to decide what was, and what wasn't, worth everyone's precious time.
"As a brand, we started to examine what we stand for, and what matters to us, our audience and our customers. I feel we've been more creative in our approach and messaging, and for the Spring-Summer 2021 collection it's resulted in a more intense focus that defines and underscores what we're about."
The collection received its preview via a runway video on Dunhill's own website – live fashion shows being made impossible, of course. Some of the items felt raw, deconstructed, I venture. Weston is quick to clarify. "This collection is not simply about deconstruction, but construction. It's about the joy of making clothes and the emotional investment in them – which feels particularly resonant at this time.
"Fundamentally, there's a notion of utility and elegance, an evolution of 'high 1980s' style, and a fusing of New Romanticism with relaxed Japanese and Italian tailoring, together with our long-held, timeless British traditions. There's an overall sense of culmination, and a reflection of Dunhill past, present and future."
Is that why the materials you expect to find on the inside of a jacket are now found on the outside? "We're re-contextualising tailoring," says Weston. "We're ripping the guts out and using the components in a different order. Chest or shoulder canvas, the internal reinforcements, becomes fabric prized for its purity and naturalness, and a focus rather than an aside. Think amplifying the craft, and the amplification of the materials in their own right; the beauty of function, with function becoming decoration."
Conventional pieces and new takes on old Dunhill favourites are incoming, too – all of which Weston has found the time to reinterpret while considering the essence of the brand. "Leather goods are quintessential to the house," he says. "The company began life as a leather-harness, family-manufacturing business, and for me it's all about continuity, evolution, and revisiting and evolving the product in a natural and real way for each new season.
"A great example is our new house icon, the Lock Bag. This has been reimagined in a luxurious white eel skin, and will be revisited each season with new iterations. Alongside this, our Link Strap loafer has been given a monochrome update, with matt black hardware, and we've also introduced the newest addition to our accessories family, the Utility Large Tote. A capacious tote in a black cotton or natural linen mix, it's a bag that combines a workwear aesthetic with signature Dunhill elements."
Weston's understanding of Dunhill and fashion is palpable. Prior to starting his current role in May 2017, he was the senior vice president of menswear at Burberry, another iconic British name. So just over three years in, what does he consider his biggest contribution to Dunhill?
"My aim from day one was to give Dunhill the relevance it deserved. When I joined, I knew it was a house with an incredible and little-known history that needed exploration and re-contextualising in a fresh new way. My collections since then have been a development of tradition and subversion, with a distinctly British sensibility.
"I'm a firm believer in the continuation and evolution of ideas, and this ethos has resulted in a number of house icons – signature Dunhill products that we revisit each season in various guises. One of the most prominent icons is the half-wrap jacket, which we launched in my first runway show in Paris for AW18."
But Weston also looked beyond clothing and accessories, initiating projects that came into their own during lockdown, with many customers at home, seeking inspiration and entertainment. "Along with a design and aesthetic identity, it was important to me to create the Dunhill community," says Weston. "An organic, genuine connection to my work with collaborators, to celebrate an insistence for what we both collectively and individually believe in – an intuition for something instinctual, all done with integrity and respect."
In the context of the pandemic, this provided a launchpad for two Instagram initiatives: Dunhill Community Live, with Weston himself talking with artists, actors and creatives in a series of weekly conversations; and Dunhill Community Curated, where famous guests are invited to piece together a selection of photographs, words or film and animation. Both series have proven popular, and helped to raise money and build awareness for charitable causes, including CALM (Campaign Against Living Miserably), which fights male suicide in the UK.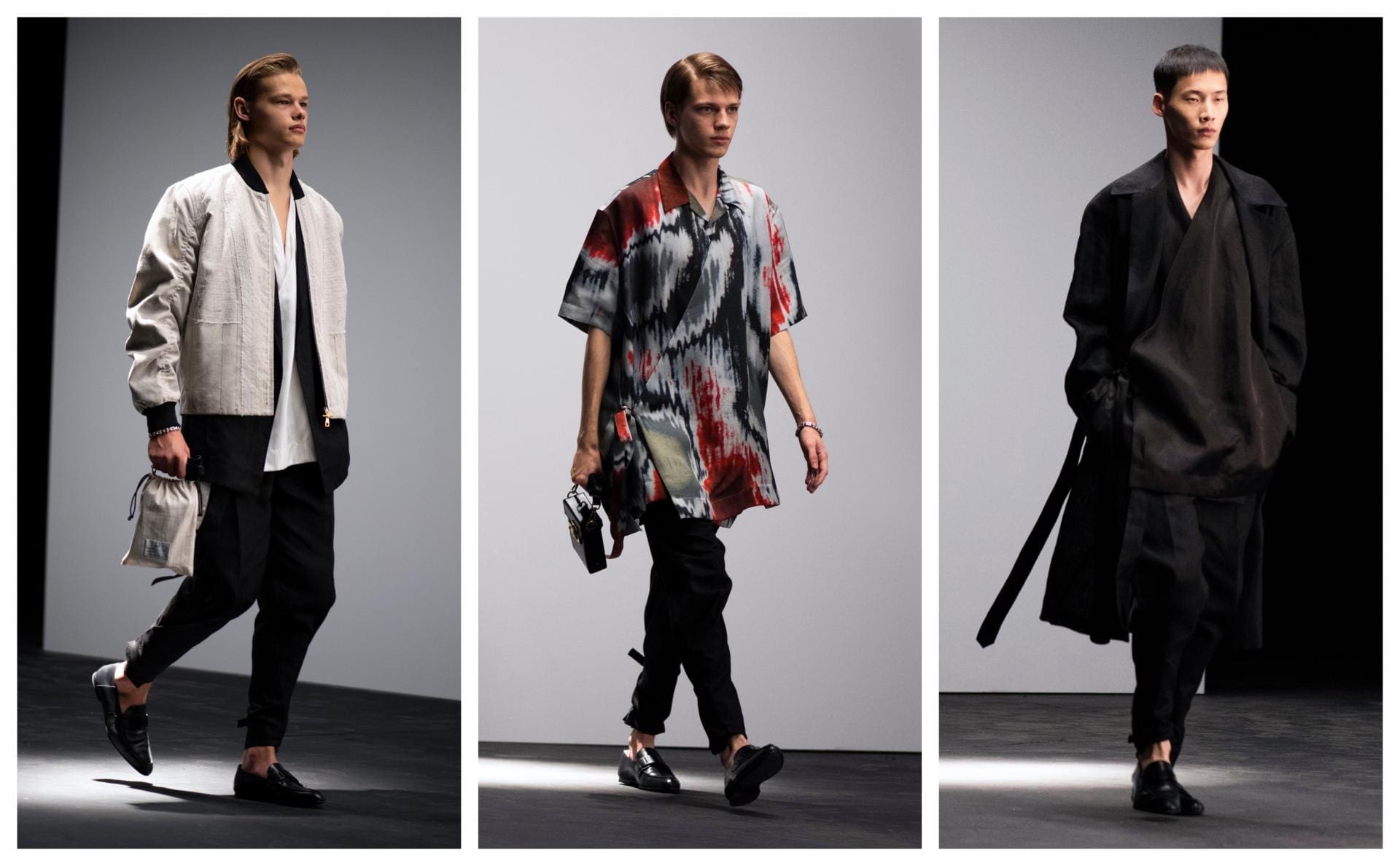 Speaking on the two initiatives, Weston explains why they are important to him. "I believe in authentic relationships, and find inspiration in a number of fields linked to fashion – art and music being the most exciting to me. It's important that there's meaning and purpose behind everything we do, and that's true whether it's our Instagram series or our festive campaign."
Surely there also needs to be that distinct sense of tradition and heritage, considering the brand is now 127 years old? "I'm always thinking about how we can build on that to make something bigger," Weston teases. "Looking at old Dunhill advertising, the fragrances, the signs and symbols from the 1970s and 1980s. It's fun to play with our archive and heritage, and important not to feel constrained – pushing the connections to the archive without being a slave to it."
And how does one define and maintain those feelings of Britishness? "Incorporating an idea of Britishness is something crucial to Dunhill, and to our whole approach," says Weston. "But there's not just one way of being British, there are many; there is classicism and tradition, as well as an idea of the contemporary and changing with the times.
"It's also about building a diverse community that is reflective of London, and creating a visual vocabulary that corresponds to these men and the different aspects of their lives."
Read more: Introducing Tengri – the sustainable brand shaking up Savile Row